ShareIt is a fantastic app to share files between mobile phones without an internet connection.
There have been many options for sharing files between friends locally, but ShareIt tops the chart for its ease of use and full availability.
Sadly the story is opposite when it comes to sharing files between computers and mobile.
Whether you want to send a file from your mobile to the computer or get a file from PC to a mobile phone, it is not as easy as it is to transfer data between mobile and mobile.
In the past, we have shared a lot of articles about sharing files between computers and mobile phones, but this is an article for ShareIt users who have got ShareIt installed on mobile phones.
You can quickly share files between computers and mobile by connecting your mobile to your laptop using ShareIt.
How to connect to your PC using ShareIt?
Over the years, I had people ask me about the desktop version of ShareIt so there can download it on their computer, which will make it easy for them to share files between PC and mobile.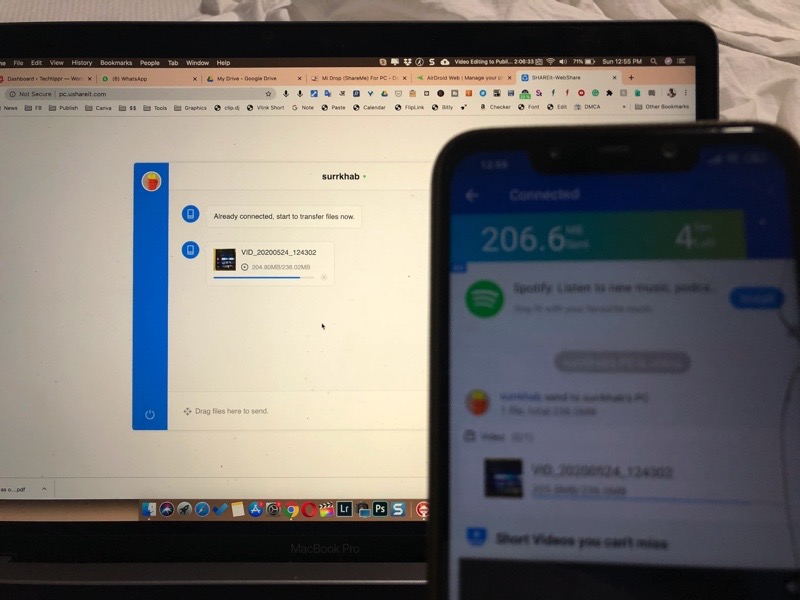 But I always recommended them other options other than downloading ShareIt for computer as there are a lot of to unofficial websites that offer ShareIt for PC, trying to trick you into clicking on ads.
Thankfully there is a way to share files between computers in the PC, and you do not have to download any software on your computer.
Just type pc.ushareit.com in the address bar of your favorite browser on your computer, you will get a QR code which will have to scan by opening the ShareIt app on your mobile phone.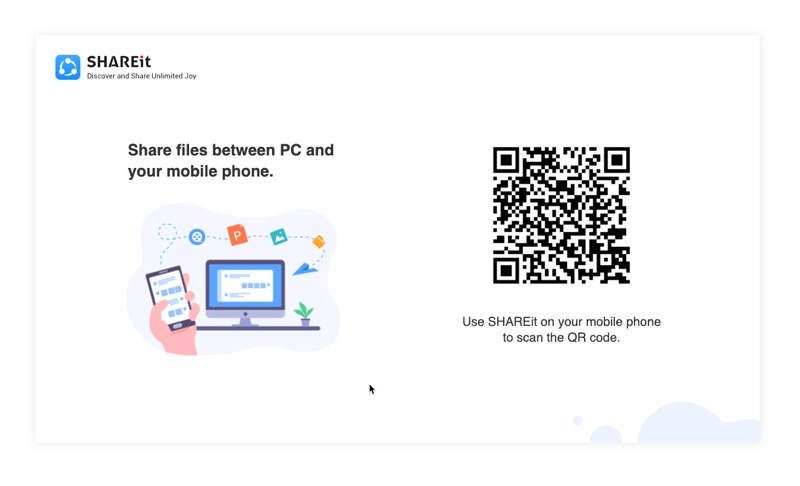 Once the QR code is scanned, you will be connected to your PC, and you can sell files or receive files on your mobile phone or vice versa.
While we are at it, I would like to mention another need trick of using WhatsApp web for sharing text between PC and mobile.
You can create a group on WhatsApp are something descriptive, and you can use that group to share links and another form of text that you want to access from computer aur mobile. When you open the WhatsApp web on your computer, you will be able to access that group.
For bigger files such as videos or audio files, you can use ShareIt for PC for transferring data between computer and mobile.
I hope you find this article useful you can check out more articles on the blog and make your Tech life easy.