Here is a Chrome extension that multitaskers and productivity enthusiasts are going to love.
Even though watching videos while working on an important task is a complete no-no, we all find ourselves watching a video or two between our work breaks. And that's the leakage of time this chrome-extension can patch.
When I have to work on something, I shut down Social Media, including YouTube, since its success out of your productive time.
And that is why I make use of the Watch Later feature of YouTube rigorously. I add all the videos that I come across, during my work breaks, to 'Watch Later' playlist.
But I still find myself watching a video or two because it's fascinating or is full of information.
That is where this tiny little chrome-extension comes in handy. It pops out the YouTube video in a small floating window that appears on top of every other browser tab.
You can watch the video by browsing your favourite website.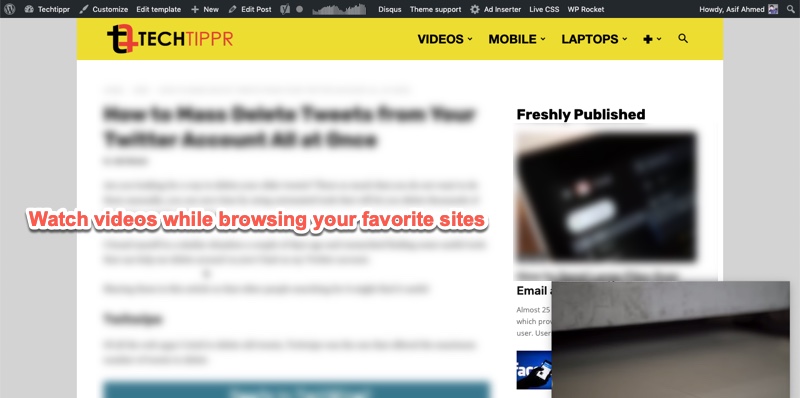 Or you can watch any video while browsing Facebook timeline or any other social media.
The floating window plays even on top of the native app windows, which is a fantastic thing if you have a workflow that includes using native apps from your computer's operating system.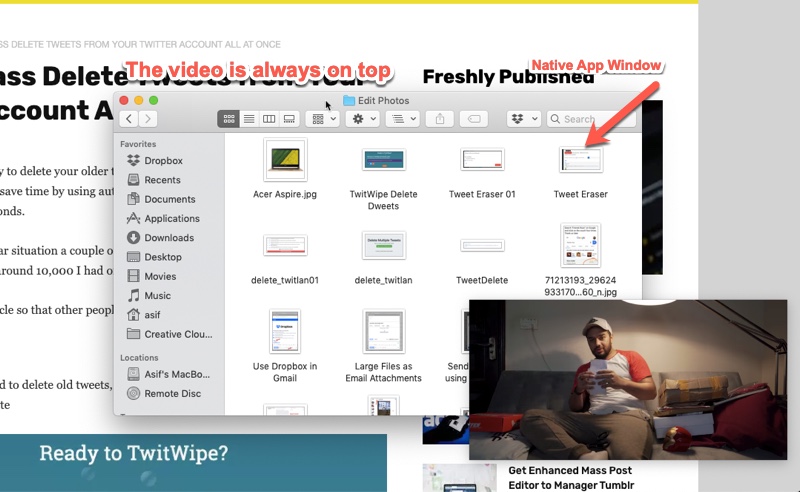 How to popup YouTube videos using this Chrome extension
Name of the Chrome extension is PiP Plus (Picture in Picture Plus), and it is also available for Mozilla Firefox, and Opera. (Chrome extension is PiP Plus)
Once it is added, the icon will appear in the browser's bookmark bar.
And the next time you have YouTube (also supports Facebook and Twitch)  opened, all you have to do is click on the PiP icon.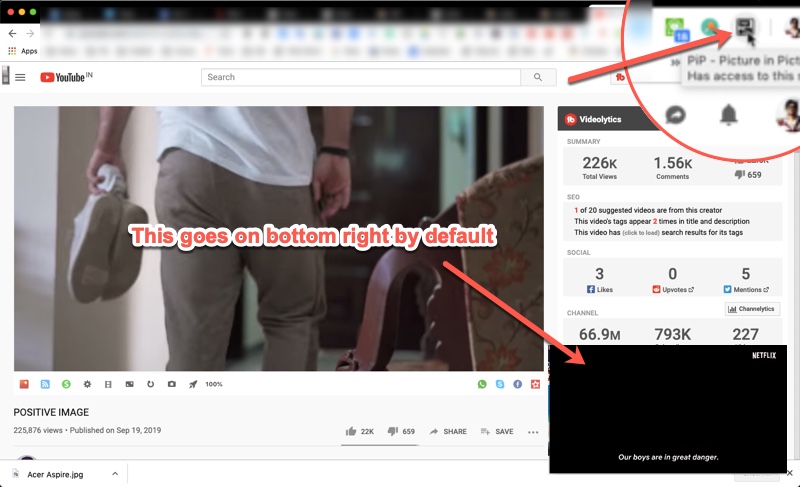 By default, it goes to the bottom right-hand side, in the minimum size.
You can resize the floating window and even arrange it anywhere on the screen.
But, the best possible location is, either on the left or the right-hand side, at the bottom of the computer screen.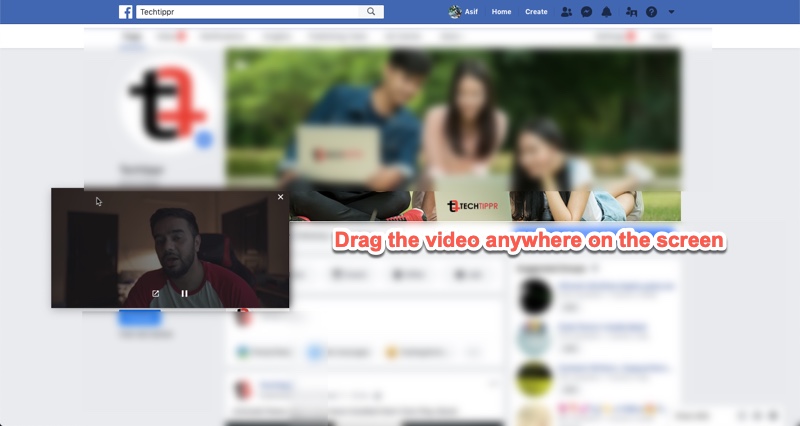 OinkAnd Stuff develops the Chrome extension, and it offers some other useful Chrome extensions like Easy for Twitter and the Green Messenger.
We have covered both the extensions in separate articles.