If you have bought the latest generation of MacBook Pro laptop, which answers it only has got a USB type C slot.
Not just that, Apple also so I have given only two Thunderbolt 3 / USB type C ports in the base variant of the Macbook Pro. And if you need more flowers you will have to go for or the 2.1 GHz MacBook Pro which has got 4 Thunderbolt 3 / USB type C ports.
But even then you will have to get a dongle that allows you to connect devices that have got USB type A, HDMI port.  And maybe MicroSD and SD cards as well.
If you are someone who uses their MacBook for photo editing or video editing, or maybe even just connecting it to an external monitor for higher productivity, you might have to invest in a USB C hub or a dongle.
There are many third-party USB C Hub available for MacBook Pro and all of them are in the range of $30 to $70.
The higher price tag means more connectivity options on the dongle.
Usually, they come in two kinds of designs,
1. One that snaps on the side of the Macbook Pro, as if it is a part of the laptop itself. It doesn't have any wire and is also called compact, which is travel-friendly as well.
It looks something like this,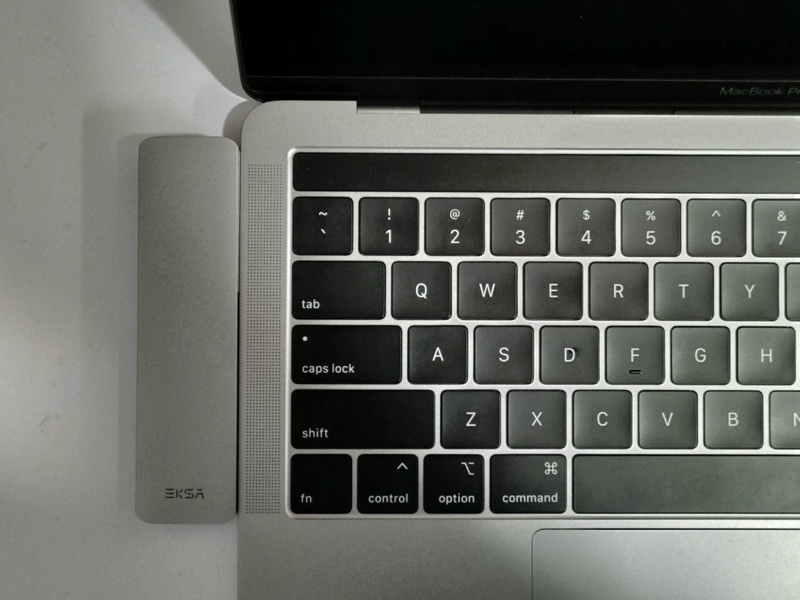 The one that I have is from Iske and has all the important connectivity options anyone would require.
2. The other one comes with the short cable, which makes it wiggle if you have a habit of working on your MacBook Pro by keeping it on your lap or any other service which is not a flat table.
It looks something like this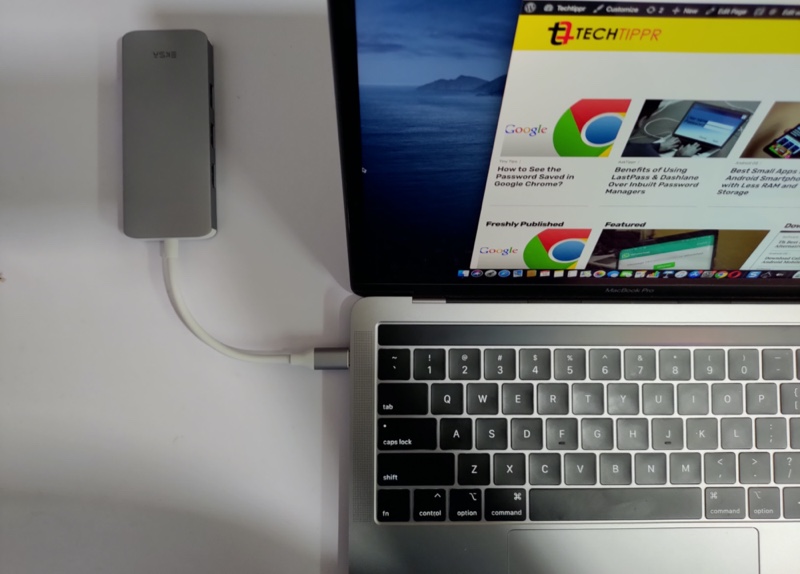 The one that I have is from Iske and has all the important ports Anyone would require.
For the majority of the people, the first one, that snaps to the side of the Macbook Pro would be the best option.
It is compact, and travel-friendly, but comes with a little issue if you want to use an external monitor by connecting it via the HDMI slot.
I found that the Wi-Fi whenever I connected the external monitor using the HDMI slot. I have written about it in detail here.
For those who do not want to click on the link and read it further, I found that the HDMI was interfering with the Wi-Fi hardware that was installed on the left-hand side of the Macbook Pro.
Using this USB C Hub on the right-hand side of the Macbook Pro (if you have got the $1799 MacBook Pro that has got 4 Thunderbolt 3 / USB type C slots) you wouldn't have any issue with Wi-Fi.
But if your only option is to connect it on the left-hand side you can flip it so that's the HDMI Slot is little far away from the Wi-Fi hardware.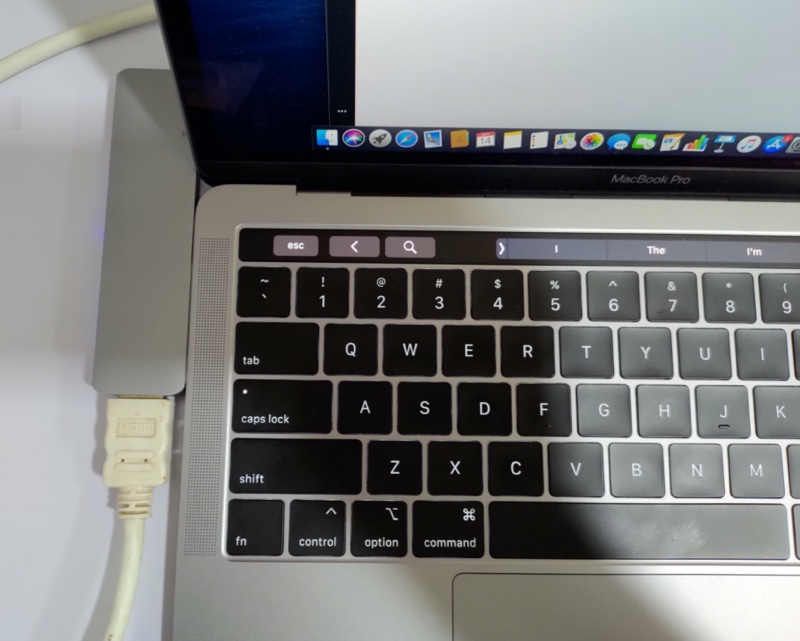 It is still a better solution if you would be using an external monitor occasionally.
But if you have a setup where you connect your MacBook Pro to an external monitor every day. It will be ideal, would be best if you invest in the second type of USB C hub.
The short USB type C cable can be connected and disconnected to the Macbook Pro without many efforts whereas the first USB type C hub occupies both the USB type C slots on the Macbook Pro, a little tough to plug in and plug out.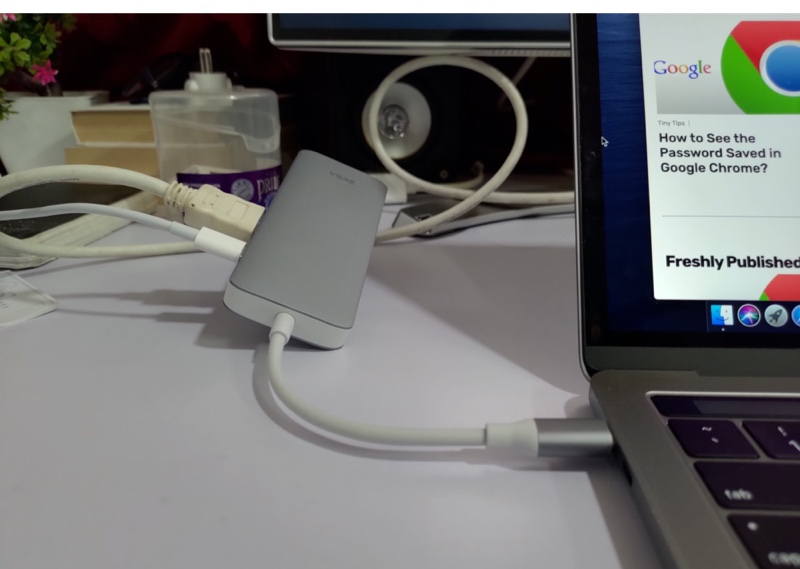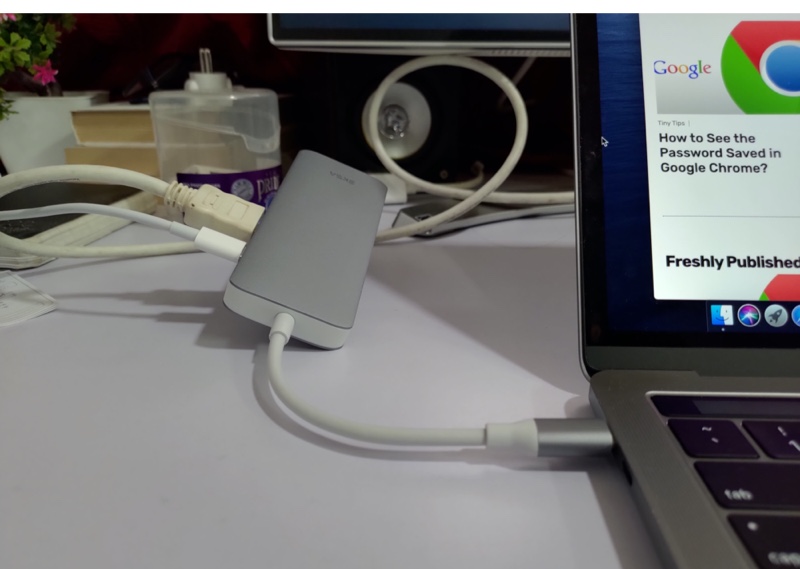 The second USB type C hub will also solve the Wi-Fi issue since the HDMI connection will be e away from the Wi-Fi hardware on the Macbook Pro.
I would also suggest you buy a USB C hub which also has got an RJ 45 slot so that you can connect to the internet via LAN cable.
The wired connection is more stable than Wi-Fi and also gives better internet speeds. And since you would be using the external monitor, another wired connection won't matter as the trade-off is much better.
It also makes the desk a more minimal and clean desk.
You can buy one of these from Amazon.com or Amazon.in, depending on where you are living. You can go with any brand as long as it has got nice ratings.
If you are reading this article for research purposes before buying a MacBook Pro here is a word of advice for you.
The USB C hub will offer a variety of connectivity options, you won't have to go for the higher variant of MacBook Pro just for the extra 2 slots.
And apart from that, the other differences between the base variant, which is $1,299, and then the $1799 variant, aren't worth enough to spend an extra $500.
You would be better off with the $1,299 variant if you buy the $50 USB C dongle.