WhatsApp has over 2 billion users worldwide. Beyond basic messaging, the app contains hidden features that can optimize your workflow and save time. Here are 5 clever WhatsApp tricks every user should know..
1. Create an Empty Chat as a Personal Notebook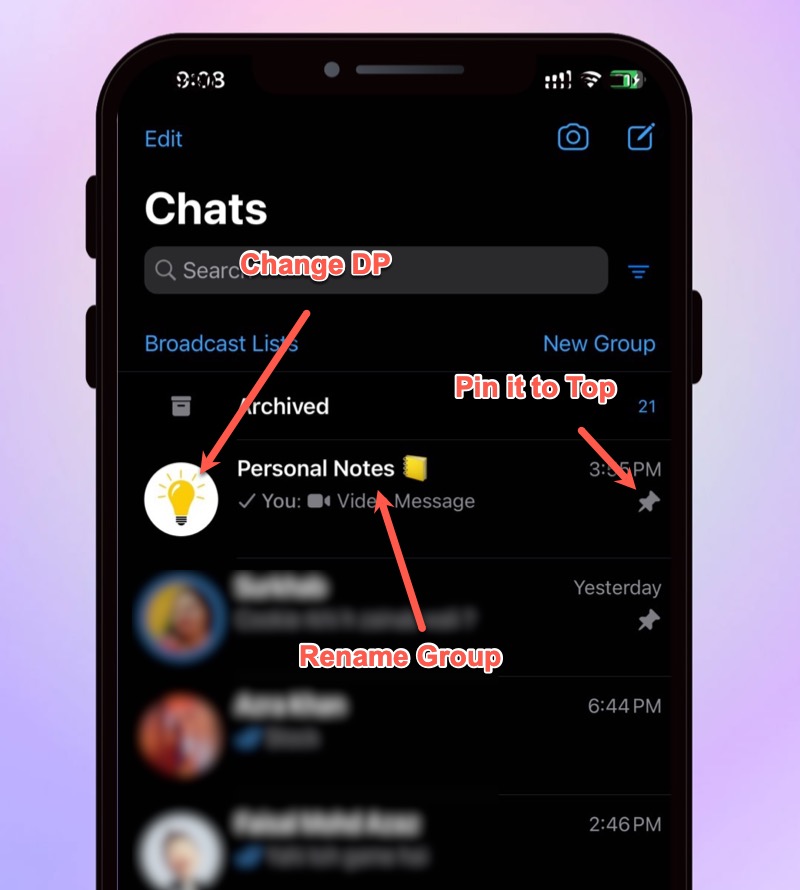 Create a new group chat with a contact, then immediately delete them to create an empty one-person Group. Rename this chat something like "Notes" or "Quick Docs."
Now you have your own private notebook within WhatsApp! Use it to store important info like addresses, checklists, documents, reminders, and anything else you want quick access to.
Pin this quick docs chat to the top of your list for easy access. It's more convenient than traditional notes apps in many ways.
2. Save Numbers Without Adding Contacts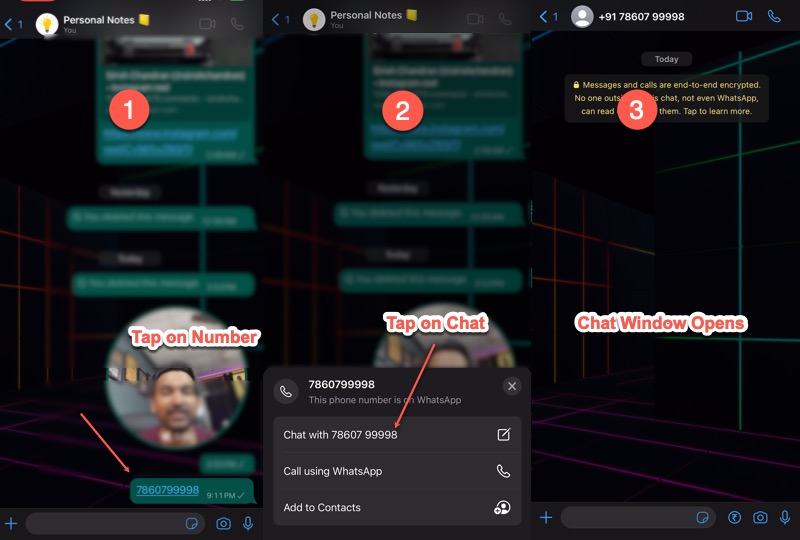 When you get a new number, add it to your personal WhatsApp chat instead of your contacts. This lets you access the number for calls or messages without cluttering up your contacts list.
Ideal for situations like contacting local businesses, rideshares, or anything temporary where you don't need to save the number permanently.
3. Send Large Files up to 1GB
WhatsApp's normal file send limit is just 100MB and for videos recorded using WhatsApp, this limit is 16MB. But you can send files up to 1GB in size using Document Send in the Attachment Menu.
This is perfect for sending photos, videos, PDFs, ZIP files, presentations, or other large documents via WhatsApp conveniently.
4. Use WhatsApp on Two Phones with Linked Devices
Linked Devices allows you to use one WhatsApp account across multiple phones. Set up your main phone number as the primary, then link a secondary mobile device.
Even without your primary phone connected, you can still chat and access your WhatsApp account from the linked secondary device. Useful for work phones, tablets, or dual SIM setups.
5. Post High Quality Photos and Videos in Status
When posting to Status, use the "Document" option to share photos or videos in high original quality rather than compressed.
Also useful for sharing portrait orientation photos/videos since Status crop square by default. This trick preserves media in full quality as you intended.
6. Send Video Notes
WhatsApp has now introduced a feature where users are able to send quick video notes. It already allowed users to send voice notes, and now users can also send video notes. To do this, you have to tap on the microphone icon in the chat window.
Tapping once will change the icon into a video camera recorder. If you tap and hold the icon, the front camera will open with a countdown from 3, 2, 1.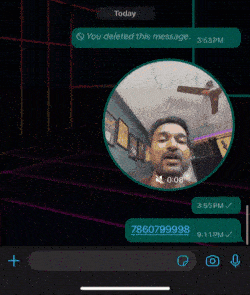 You will be able to record a short video of up to 1 minute. When you release your finger, the video will be sent. This is the fastest way for visual communication.
Normally, if you have to send a video recording of yourself, you would have to perform multiple steps, such as tapping on the camera icon, flipping the camera from back to front (since this icon will open the camera by default), recording your video message, and then sending the video message.
The UI of this short video note is also pretty cool to see; it's in a circular form and keeps playing in a loop. It screams out to the user to tap and watch the video, which makes it pretty hard to not notice any video message.
Get More from WhatsApp
With over two billion users, WhatsApp packs helpful features beyond basic chatting. Implement these handy tips and tricks to become a WhatsApp power user.
Save time, stay organized, improve workflows and collaborate better using WhatsApp to its full potential. Try these five tips to boost productivity and streamline your usage.