Losing a smartphone is always a Nightmare especially when does not want his expensive and you have got a lot of personal data on it.
Thanks to the technology available, it is now possible to track a mobile phone, and thanks to Google for making it easier than ever before so that anyone can track their own mobile phone using their Google account credentials.
Before we go any further to talk about how you can track your lost Android mobile, I would like to mention a few important things that will allow you to use this feature.
✔ You should have a Google account added to your Android smartphone. This is very likely that you do have Google account added if you have used Play Store to install apps, navigated using Google Maps and whatnot.
✔ Just make sure you know your Google account login credentials because you will be needing them to login clear Google account from PC.
✔ The other thing is that, in order for this feature to work, your phone needs to be connected to the internet. Fortunately, with mobile data getting cheaper and more accessible majority of us have got at least the mobile data on, on our smartphones.
How to track your lost Android mobile using Google find my device manager
Open Google Chrome Browser on your laptop or PC, and make a Google search something like 'find my phone location' or, 'track my phone'. You will find the option to track your mobile phone right on the search result.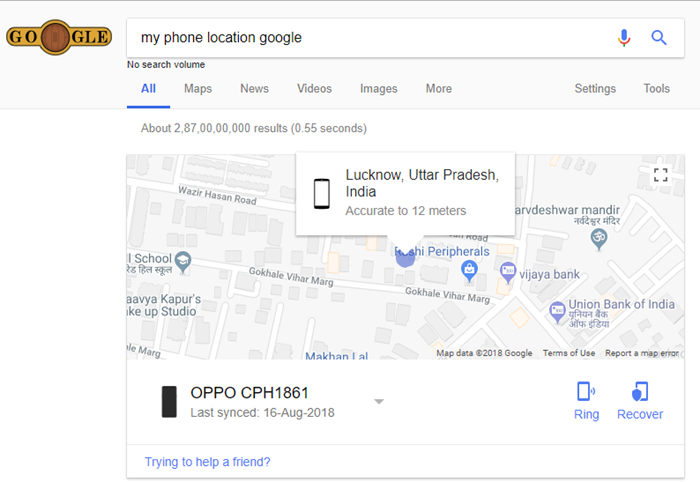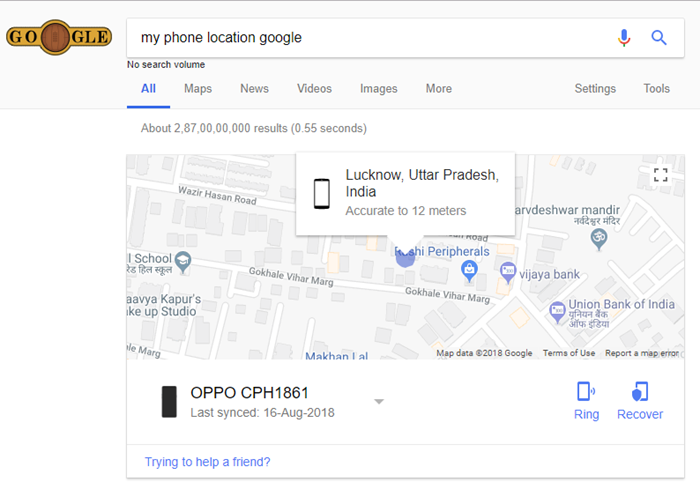 You get two direct options one is to Ring your smartphone, which will bring it for next 5 minutes (even if your phone is on silent mode),
This is quite helpful even if your phone is not lost and you just looking at it in your home and it's on silent. Using this trick you can bring your phone and find it, I guess 5 minutes are more than sufficient to turn your phone upside down to look for the smartphone.
Anyway containing to the tutorial,
You can click on the 'Recover' option on the search result to find more information about your smartphone. Alternatively, you can click on this link to go directly into Google Find My Device Manager.
You can also type directly in your browser address bar, it would be ⟶
myaccount.google.com/find-your-phone.
In Google Find My Device Manager, you can locate your smartphone on Google Maps to a very high accuracy.
Please note that Google would show the last location recording when the internet was enabled on the smartphone.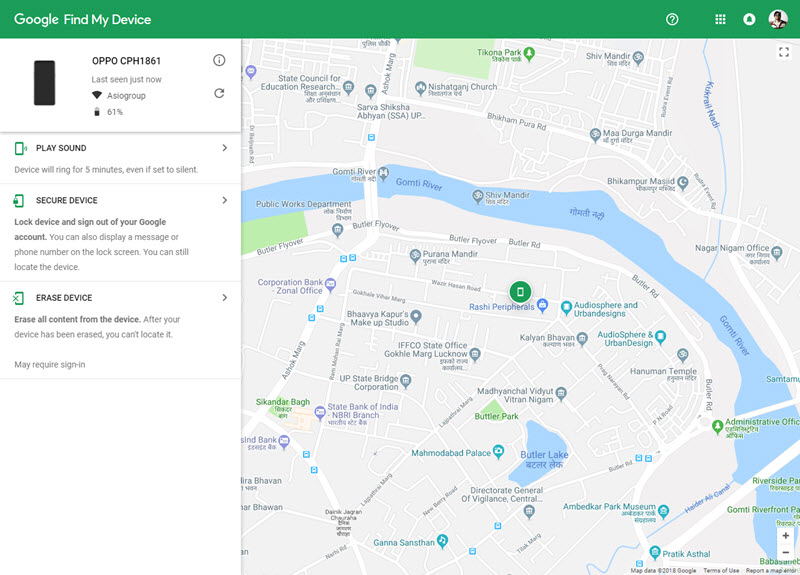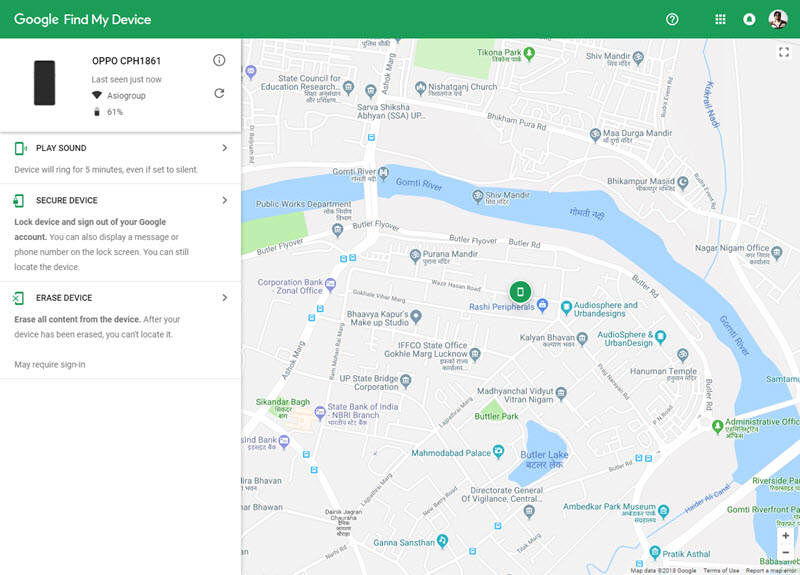 You can also check whether the smartphone is connected to a Wi-Fi and how much battery is left on the smartphone.
You can Ring your phone,
You can lock it down and log out of your Google account, and,
You can even erase all the data on your device remotely, which would be the last resort and it's just the data you are worried about.
Check out this video tutorial showing you how this feature works.
If you're looking to track your lost iPhone you can check out this article.