Did you know that YouTube ranks as the second most visited website in the world? Most digital natives will probably be aware of it and about the "Me at the zoo" – the first video uploaded to YouTube.
Ever since it hit the mainstream (around 2009 to be more specific), YouTube has been "the go-to" to kill boredom, sharing your thoughts, showcase your creativity, and for the past few years, it's extensively used by businesses as well.
To be precise, there isn't a single industry beyond the scope of marketing on YouTube. Having a flower bouquet shop? Post some of your beautiful bouquet-making videos, and you'll soon witness a tremendous increase in demand for your service – given, you effectively market your channel and content.
To kickstart your video marketing game in the second largest search engine, we've compiled a beginners' guide that lays out the tactics you need to follow. Read along and see for yourself.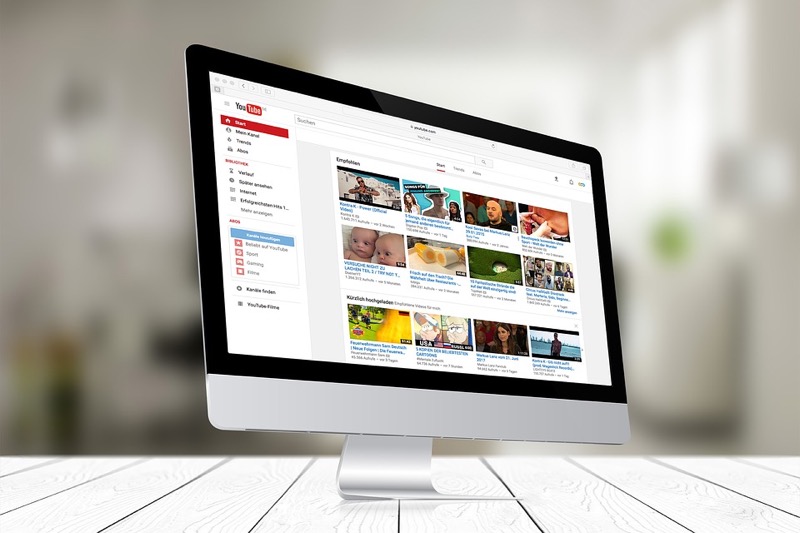 1. Create a YouTube Channel
This may seem like a no-brainer, but creating just any account won't do the trick. Fill in all essential details, especially the About section that must include,
A witty description of your business
Email address and physical address
Your other social media links
After that, think about branding your channel. Start with the YouTube banner image and channel icon and make sure you create watermarks for your videos – you really don't want someone downloading and publishing your video elsewhere.
2. Formulate a Content Calendar and Stick to it
It is natural for us to lose the excitement after a week, and that's something that stops the majority of the YouTube inhabitants from becoming successful influencers. To kick yourself out of your comfort zone, collaborate with people, and create a content calendar.
Make it a habit to plan the videos for at least a month, so that collaboration becomes smoother and your schedules predictable. Also, make a note of all holidays and upcoming events so that you can seize the opportunity to create special videos.
Just like any other type of marketing activity, if you're considering YouTube, you need to be consistent for a considerable amo\unt of time. To build excitement, announce the date of your upcoming videos and use Youtube Community to keep in touch with your followers.
3. Create and Publish Quality Content
YouTube is currently saturated with more than 50 million creators. But that doesn't stop new businesses from trying out the platform. The key is to create youtube videos that provide more value to your customers and staying away from creating mediocre ones.
To produce high-quality videos, you can use the youtube templates that online video editors provide and they can make your video creation process a lot easier. Creating YouTube videos on a weekly basis becomes possible with such online editors as they are cost-effective, easy to use, and, most importantly, contain every editing tool you'll ever need.
4. YouTube Video SEO is Crucial
Just like performing search engine optimization (SEO) for your website, your YouTube channel demands keyword optimization. Here are the most critical factors that affect your videos and, ultimately, your channel's discoverability.
Keywords (tags) used by your channel.
Headlines and descriptions of your videos.
Videos tags.
Subtitles of your video make it easier for search bots to understand your videos' intent.
The watch time of your videos.
Engagement rates, including likes, dislikes, comments, and shares.
The total number of subscribers.
Tools like tubebuddy can be helpful in speeding up the process.
5. Engaging Titles and Thumbnails
YouTube is a game of curiosity. Even if you manage to create high-quality, mesmerizing content, it will matter the least if its headline or thumbnail is bland. When was the last time you felt clicking on a thumbnail that was filled with huge blocks of texts and only that? Probably never.
But you can't get away with clickbait headlines. If the viewer feels cheated or misled, they will instantly close the video, thereby increasing your videos' bounce rates. And YouTube has a thing of punishing videos with a high bounce rate by reducing their visibility.
Of course, you can use powerful words like "must-see," "you don't want to miss this," "largest," and so on. But ensure that your content is worth at least 50% of the hype. You can also use the thumbnail to show the best snapshot of the video that evokes curiosity and the "I don't want to miss this" feeling.
6. Cater to Your Audience's Needs
Any content you produce must be fully aligned with the needs and wants of your audience. If you struggle with brainstorming content ideas, see what your competitors are up to. Analyze which of their videos gets the most attention and engagement and see whether you can come up with something better.
YouTube Analytics is another solution. You can analyze the performance of your past videos and see which one was most appreciated by your audience. Also, it will be extremely unfair if you ignore the comment sections of your video.
Most probably, your audience will have already commented on what they would like to see on your channel. List, group, and insert them into your content calendar if they are feasible. Also, replying to the comments (if humanly possible) is an excellent gesture of gratitude your audience will cherish.
7. Partner With Other Influencers
If you're comparatively new to the platform and need an instant boost in views and subscribers, try for a paid collaboration with an already established influencer. Try for someone who belongs to your niche or an influencer whose audience can be your potential customers.
Such collaborations will bring you a substantial amount of organic traffic, and since the video will most likely be published on the influencer's channel forever, you can gain more views in the long run as well.
In Conclusion
It is safe to say that with consistency, quality, and relevancy, your YouTube channel can hit the top charts in no time. If you still haven't started your channel, there isn't a better day than today.
And yes, the first few days on YouTube may seem lonely and almost impossible to hit your first thousand subscribers. But once you hit that, congrats, you are way ahead than many who stopped at a hundred.
You can also check out this detailed guide about YouTube