For a lot of people, these terms might be some alien words, but if you have landed on this page while searching for the difference between Optical Image Stabilization (OIS) and S) vs Electronic Image Stabilization (EIS), we will try to clear all your doubts regarding these stabilization features.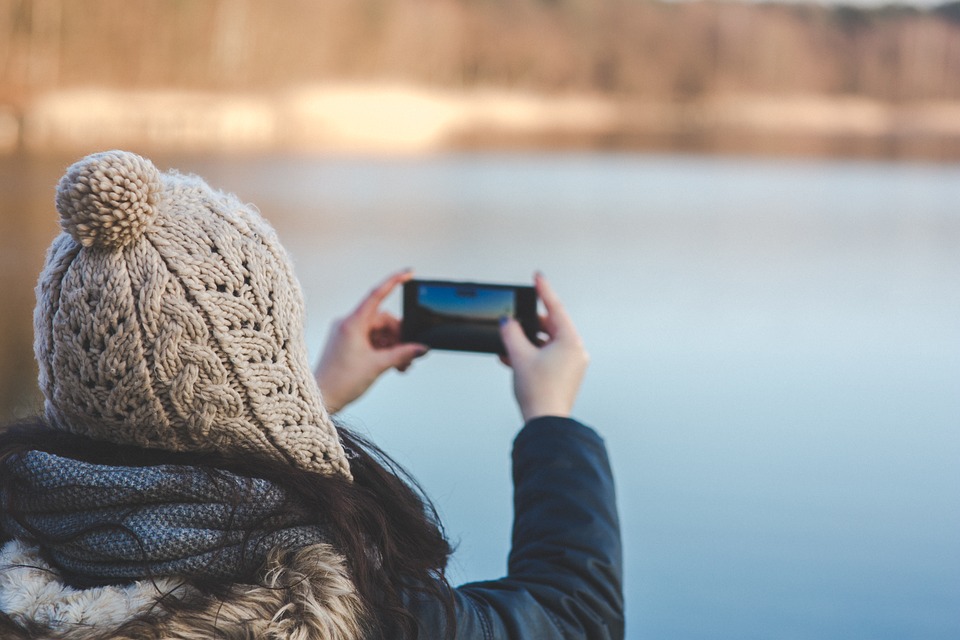 What is Optical Image Stabilization?
The Optical Image Stabilization is a mechanism which is is used in still or video cameras to stabilize the images and videos if physical hardware is available to reduce the number of jerks that can happen when the camera is handheld.
For the majority of the people, the camera would be a smartphone camera and the availability of Optical Image Stabilization or Electronic Image Stabilization marks as a useful feature in smartphones and the absence of it can often be the deal-breaker for people who are looking for a smartphone for mobile filmmaking.
Since hardware is required for the Optical Image Stabilization to work this feature is often found in flagship smartphones only, this perhaps is one of the few reasons why you can go for a flagship smartphone and pe almost double the price of the mid-range segment smartphone.
Even we have a recommended list of Smartphones for people who want to shoot videos on smartphones.
What is Electronic Image Stabilization?
Electronic image stabilization for digital image stabilization is the process of stabilizing a video or image using software technology, that can reduce the shakiness of the video.
Electronic image stabilization is mainly found in Smartphone cameras, and the fact that there is no physical hardware needed, this feature can also be found in mid-range segment smartphones.
The Chinese smartphone maker, Xiaomi, has started offering Electronic Image Stabilization feature in their Redmi series as well which starts at Rs 9999 ($150 approx).
OIS vs EIS – Which is better?
Optical Image Stabilization (OIS) is found in flagship smartphones, but it does not mean it is better than Electronic Image Stabilization (EIS).
If we have to compare an optically stabilized video footage and electronically stabilized video footage, you will find it the electronically stabilized video to be more stable.
There is however one downside to the Electronic image stabilization, as it crops the video from the sides and the videos might look like a bit zoomed in. But are output is always better than the video footage which is only stabilized using OIS.
In fact when Google launched their pixel smartphone in 2016, their smartphone did not have Optical Image Stabilization, and they opted for Electronic Image Stabilization in state.
Google even give a demo comparing Arnold stabilized video footage with electronically stabilized video footage, which you can see below.
Comparison between Electronic Image Stabilization and Optical Image Stabilization does not make sense, because the flagship smartphones that have got the Optical Image Stabilization also offer Electronic Image Stabilization.
Like, the iPhone always has got Optical Image Stabilization as well as Electronic Image Stabilization available for capturing smooth videos.
And they both can work together to give you an even smoother video output.
A Video footage recorded with Optical Image Stabilization and Electronic Image Stabilization turned on will always be better.
I personally did not have much faith in Electronic Image Stabilization and always preferred getting a smartphone with OIS feature, but after using Xiaomi Poco F1 (which does not have OIS), for around 8 months, my opinion has changed a bit.
I was able to shoot some really nice videos with just Electronic Image Stabilization available. Although, having a smartphone with Optical Image Stabilization also would help but you are not missing too much with its absence.
So, if you are looking to buy a smartphone under $300 (Rs 20000) mark, chances are high that it is going to have Electronic Image Stabilization, and it will do the job.
You can check out our mobile filmmaking series to learn more about how you can make the best use of your smartphone for creating amazing videos.