Adobe Photoshop is the industry standard for image editing, but it requires an expensive subscription and only runs locally on desktops. You need computers with heavy processing power otherwise it is going to be a nightmare try to use photoshop on a lightweight, student friendly laptop.
But thanks to the growing popularity of web apps, you can get similar features just why accessing these web apps in your browser. In this article we will learn about one search cool alternative to Adobe Photoshop that has pretty much every feature of Photoshop.
Photopea provides a free, browser-based alternative for basic to intermediate photo editing needs.
Watch the Video
What is Photopea?
Photopea is an advanced online image editor that works directly in your web browser. It doesn't require any software installation or account registration.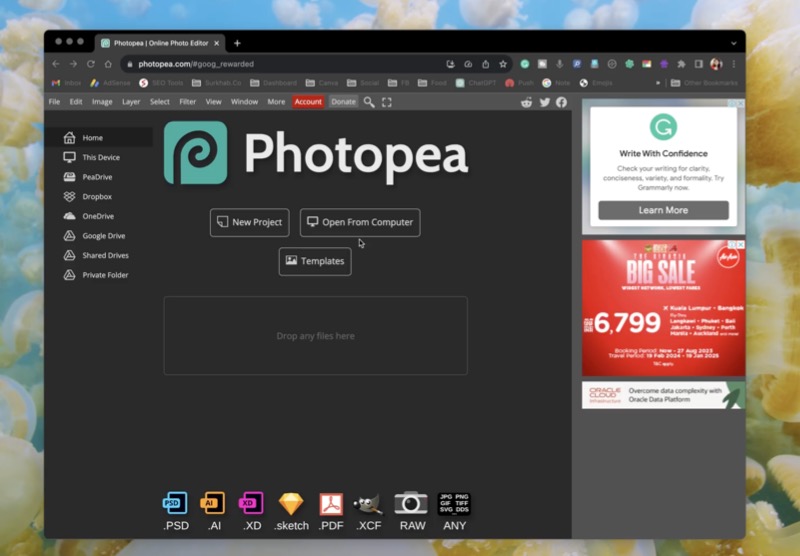 Photopea contains many of Photoshop's core features for manipulating photos, including:
Layers for stacking and blending image elements
Selection and masking tools for isolating areas
Filters like blur, sharpen, distort, and color adjustment
Drawing and shape tools
Content-aware fill for seamless object removal
Support for PSD, XCF, Sketch, XD and other file formats
Photopea runs fully online, meaning you can access it from any device with a browser – laptops, tablets, even Chromebooks.
Here is a table comparing the features between Adobe Photoshop and Photopea.com
| Feature | Photoshop | Photopea |
| --- | --- | --- |
| Layers | Yes | Yes |
| Selection Tool | Yes | Yes |
| Drawing Tool | Yes | Yes |
| Filters and Effects | Yes | Yes |
| Color Adjustments | Yes | Yes |
| Text Tools | Yes | Yes |
| Shapes | Yes | Yes |
| Pen Tool | Yes | Yes |
| History Panel | Yes | Yes |
| Masks | Yes | Yes |
| Content-aware Fill | Yes | Yes |
Benefits of Photopea Over Photoshop
As an online Photoshop alternative, Photopea offers several advantages:
Completely free to use with no account needed
Works on any device and operating system
No software installation required
Lightweight performance in the browser
Auto-saves progress to prevent losing work
Can open and edit Photoshop PSD files
For casual users, Photopea provides powerful photo editing without the cost or hardware requirements of Photoshop.
Use Cases and Limitations
Photopea covers a wide range of basic and moderate photo editing needs for free. This includes:
Removing backgrounds
Layering elements and graphics
Applying filters and adjusting color
Cropping and resizing images
Drawing shapes and text
However, Photopea lacks some of Photoshop's advanced capabilities like comprehensive liquify, lens correction, Camera Raw, and 3D tools. Extensive or professional projects may require upgrading to Photoshop.
But for everyday image editing involving layers, adjustments, and composition, Photopea gets the job done for free. The convenience of the browser-based interface makes it accessible for casual photo projects.
If you need top-tier image manipulation capabilities, Adobe Photoshop remains the industry leader. But for budget-conscious users, Photopea provides an excellent free alternative online.
Long time leaders of my blog know that I am a big fan of Chromebooks and I still have got one and I use Photopea.com for image manipulations on Chromebook.
In fact I have become so if efficient at it, I have uninstalled Adobe Photoshop from my Mac computer. And I use Photopea.com whenever I have to work with .PSD file or have to work in use cases where Canva doesn't offer that feature, such as Product Mockups.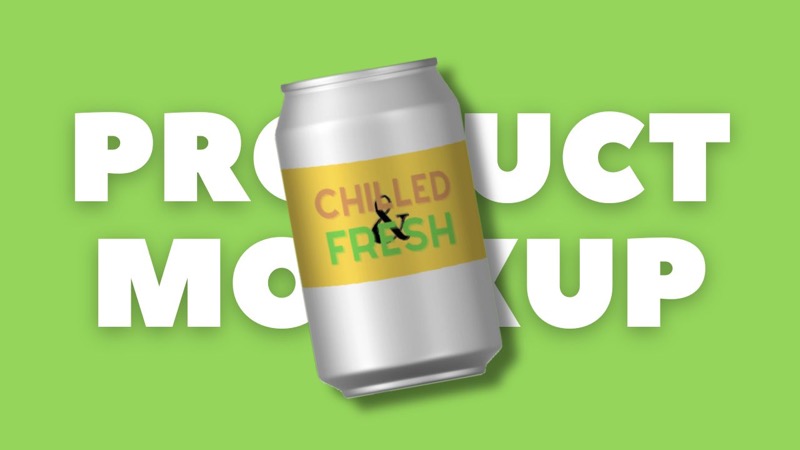 I have written a detailed guide about creating product Mockups using Photopea.com and I know it is not as great as Adobe Photoshop, but you will still be able to get the results that will match 90%.