ChatGPT4, a leading AI tool from OpenAI, is facing stiff competition from Anthropic's ClaudeAI. The recently released Claude version 2 is outperforming ChatGPT4 and is seen as a smarter alternative.
Despite ChatGPT4's $20 monthly subscription fee for premium access, it was considered worth the cost until the rise of its new competitor.
ClaudeAI matches up to ChatGPT4 in quality but has limited availability, only accessible in certain countries like the USA. However, there's a workaround for those where it isn't available yet.
Watch the Video
Using Opera Browser
Opera allows you to access without having to wait for an official release in your country. I have talked about Opera browser a lot on the blog. It is filled with innovations.
For example, it was the first browser to introduce 'Tabbed Browsing' and 'Speed Dial'. But let's save that discussion for another day.
Let's focus on using Opera Browser to access Claude AI. If Claude AI is not available in your country, you can use Opera's free built-in VPN to connect to it.
After installing Opera, turn on the VPN which will by default connect you to the US. Then open the Claude AI website to sign up for an account.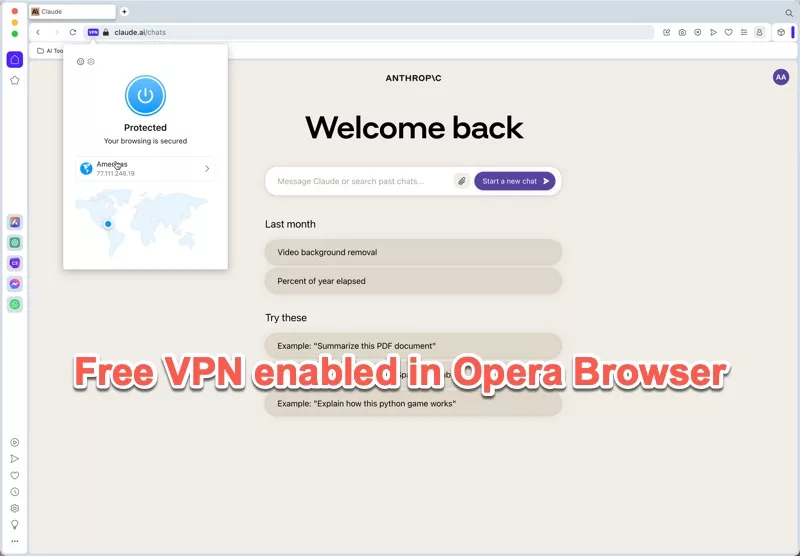 Without the VPN, Chrome and Safari showed that Claude AI is unavailable in my country. But with Opera's VPN enabled, I gained access.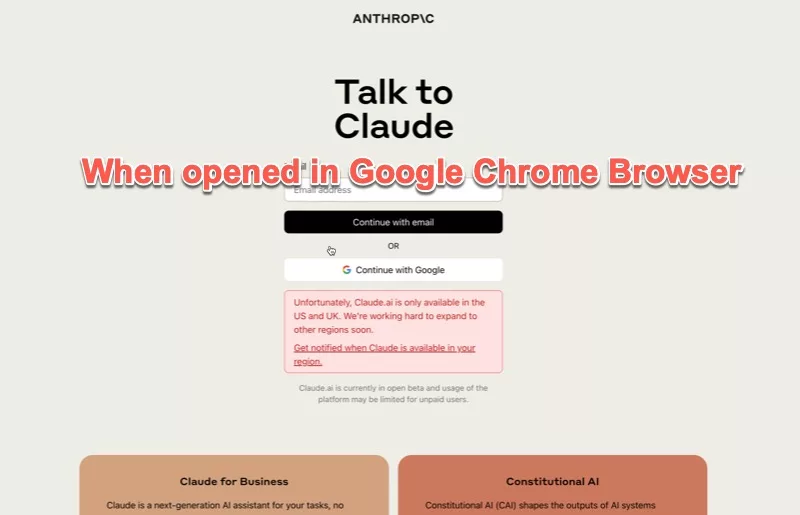 Now you know how to use Opera Browser to access Claude AI no matter where you live.
Is Claude 2 better than ChatGPT 4?
Claude 2 is considered superior to ChatGPT due to its enhanced coding skills. It scored 71.2%, compared to 56% for Claude 1 and on GSM8K, A set of grade school math problems, it achieved an impressive score of 88%, showing huge improvement from the previous version.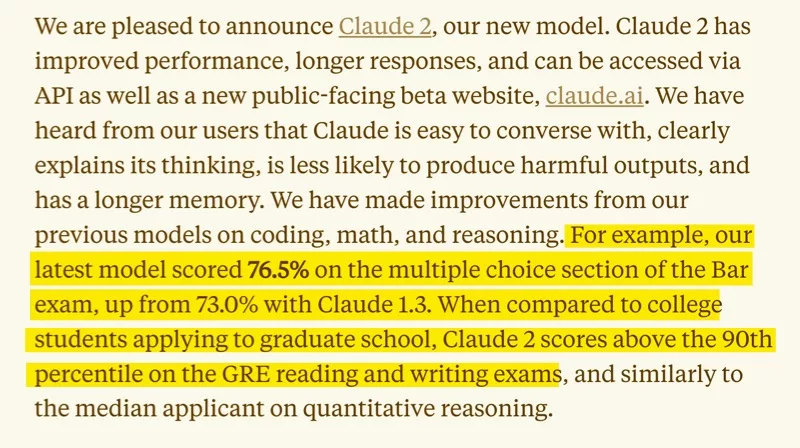 Comparisons with ChatGPT4 in independent articles also favor Claude 2. Not only does it allow for more text input—up to 100k tokens compared to ChatGPT's 32768 Tokens.
You can also directly upload PDF documents to Claude 2 for analysis, unlike with ChatGPT4, where plugins must be enabled. Claude AI offers these features free of charge making it a better choice overall.
Comparison of User Interface
In terms of user interface, both are nice chat-based interfaces. By now you might be familiar with the OpenAI's chat GPT interface.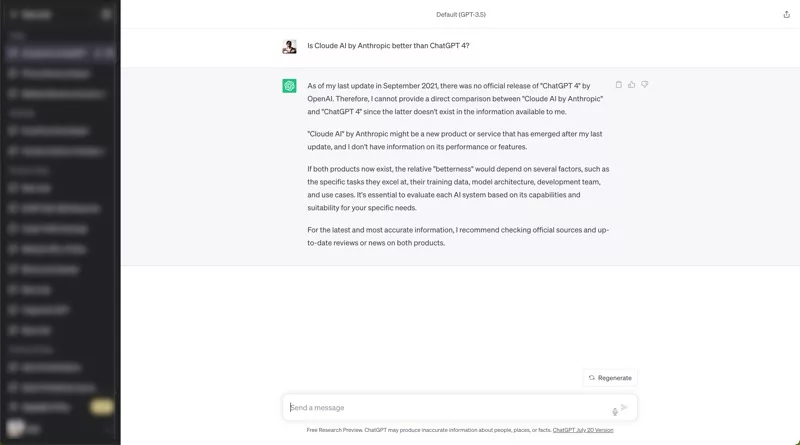 On the left hand side you will find all the chat list and the chat box is quite clean. Same goes for Claude AI as well.
Although the chat list is not available on the left hand side. The front page will give you a chronological list of chats. You can use the search box for searching your chat or you can start a new chat.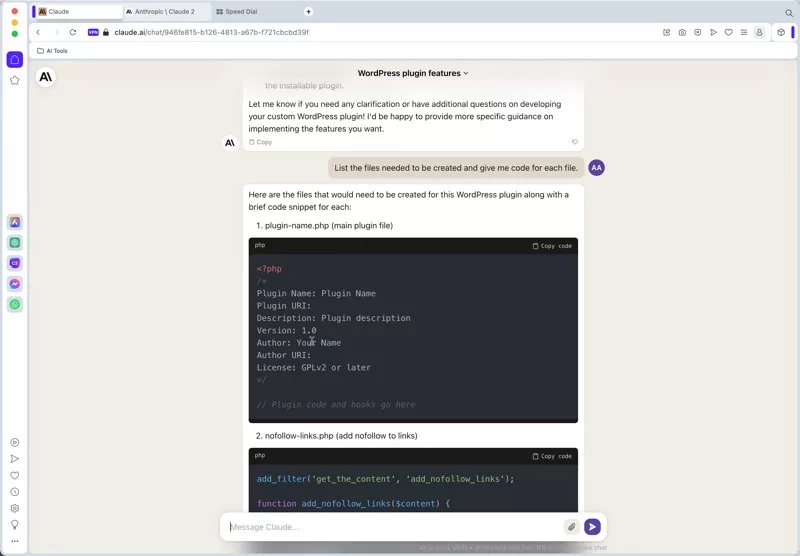 Or you can click any of the chats that you started. Once you are inside the chat window, if you have to access the other chats, you can click on the Anthropic icon that appears on top left.
I also found Claude AI a little faster to respond even though I am using a VPN. I am not having any difficulty using it.
So since it is available for free and now you know how you can access it from anywhere in the world even before it is rolled out for your country. You can check it out yourself.