The beauty of Android is that you can change every aspect of Faith including the default Messaging app that your Android comes with.
First off, the default Messaging app on every Android phone is not same, unless it has got a stroke Android, which is unlikely because all the mobile manufacturers have got their own custom skin including some of the basic apps, suggest the messaging app.
So, the Messaging app on a Xiaomi phone might be different from the one on a Samsung smartphone.
However, you still get the option to change the SMS app as per your liking. Now, there are tons of apps available in the Play Store.
I am listing out some of the best words that you can try and see if you like any of them.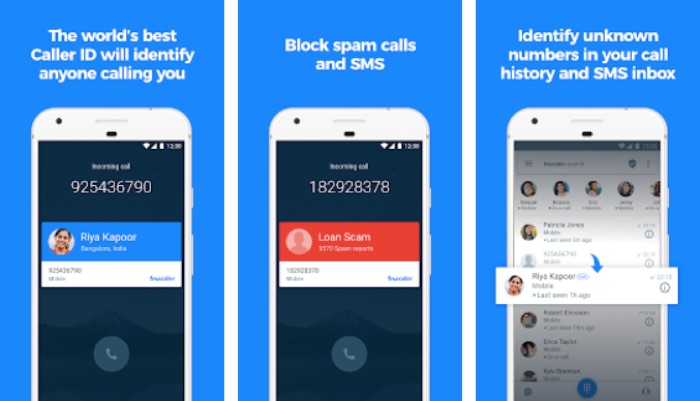 Truecaller is a popular service and that makes it incredibly easy to know about unknown numbers or check spam calls. It also offers the same functionality for SMS as well.
You do not have to install another app for having the same functionality in SMS. Only have to do is turn on the SMS feature and the rest will be taken care of by Truecaller.
It will tell you about the recipient if the number is not saving your contact list. You can also block unwanted spam SMS so that you do not get notified every time I save SMS lands in your inbox.
You can read more about Truecaller app in detail.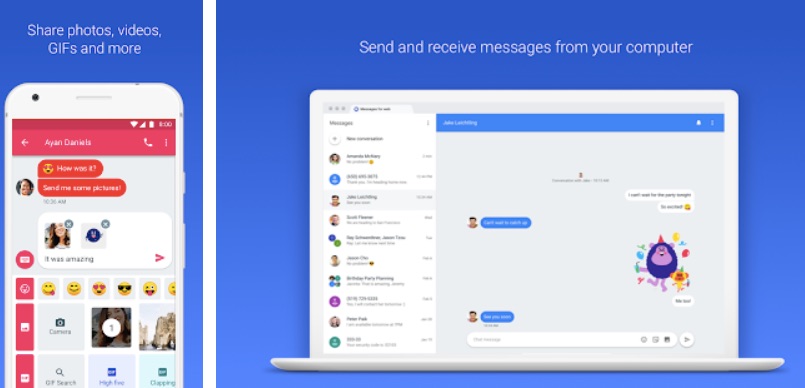 The Android messages are the official SMS app from Google. It is an all in one app that can handle SMS MMS and rich media messages.
If the recipient is also using Android messages in the text messaging experience can be much better than the regular SMS.
The app has a simple colorful design that makes an otherwise boring SMS feature is an interesting one.
This apple so lets you send receive or manage SMS from your PC as well
It is one of the best looking SMS apps available for Android. Not only it looks good it is also fat with useful features.
You can change themes of the SMS to match it up with the overall theme of a smartphone mother wallpaper of it. The SMS app has also got support for dual SIM and you can also pin the individual chats to stay on the top.
You can send, receive, and manage your SMS from other devices as well, but that is going to cost you a bit, like $1 per month or a one time fee of $10.99.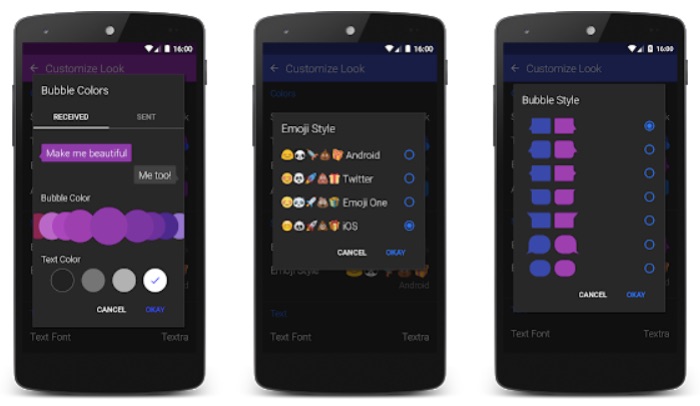 The App is simple and clean design with solid features that actually work.
The Textra SMS app is also quite customizable you can change look and feel of it (including the Font type and size), and you also get a handful of features such as the ability to reply from the popup etc.
You can Swipe left on a conversation to delete or right to call them.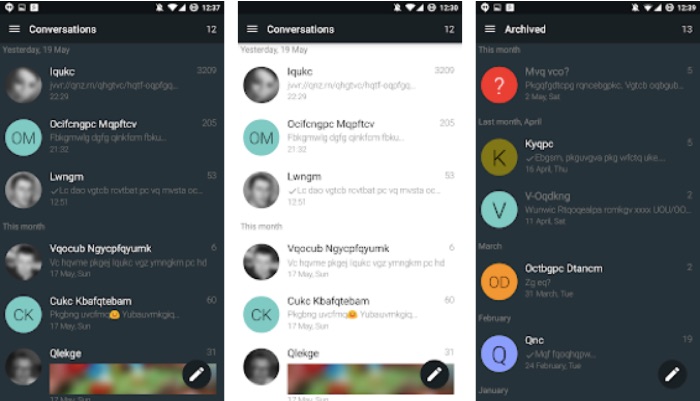 The app offers quite a lot of features for an SMS app. You can snooze messages, you can change the look and feel of the app.
Ther are three different ways to reply to an SMS, via Chat Heats, Popup-up window and via the SMS Dialogue.
It lets you undo an SMS if you delete accidentally. All this you get for free.
The premium version gets you, even more, features, such as Automatically Forward the SMS, or Auto Respond to SMS etc.
These are some of the best SMS apps that you can use for managing your SMS. Since all of them are free you can try them anytime you want and then decide which one is the best one for you.
Using a third party app like these can help you get a uniform look on any device you want so that you have to learn the user interface of just one app and use it on every smartphone, even when you get them from different OEMs.