If you are a Chrome user on Android, you must be aware of how life gets easy with all your Chrome Browser tabs from your computer is accessible from your Phone, your browser history, passwords and autofill data makes life so much easier.
Now Google for Android will soon be getting some new features that are pretty cool and will make you use Chrome even more.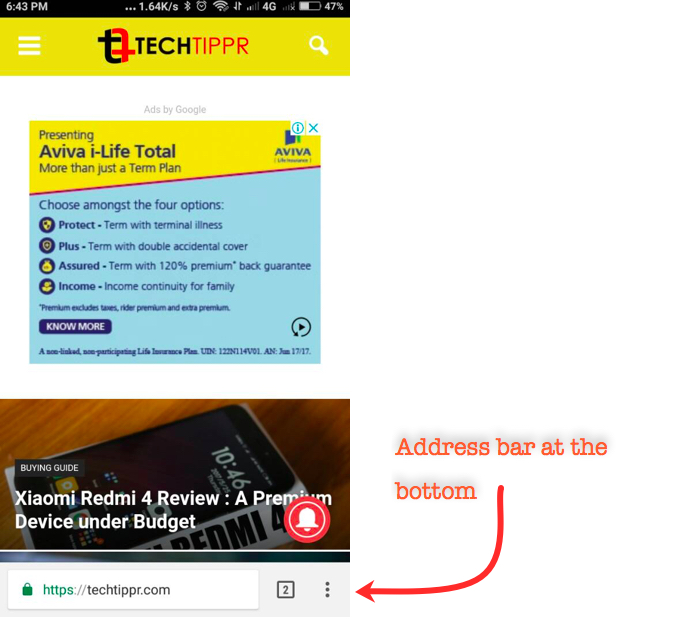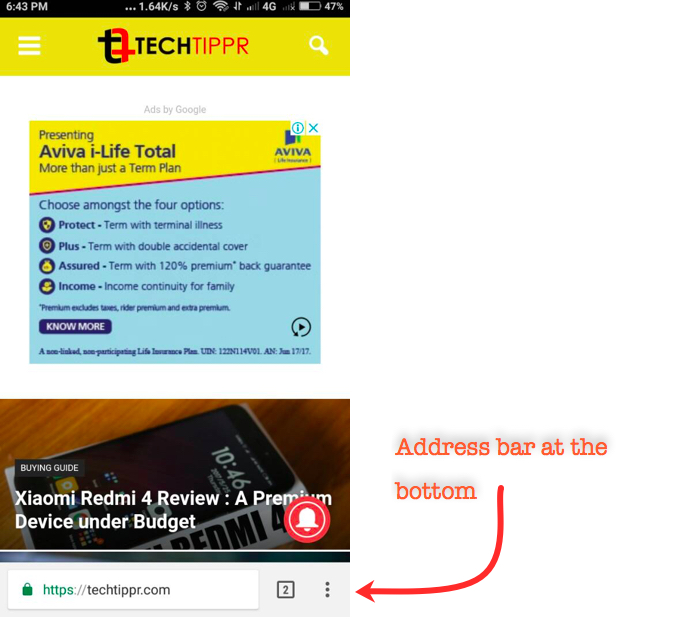 One big change in the User Interface is that the Address bar on the top moves to the bottom, making it easy to access with your thumb.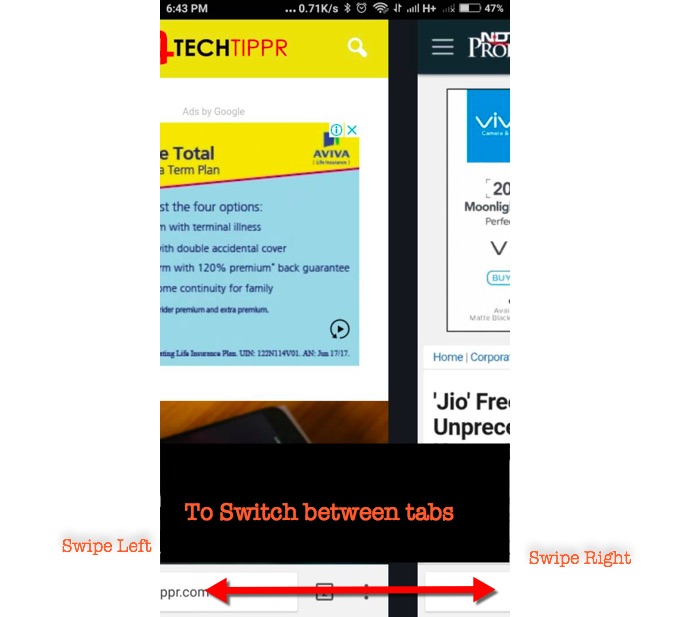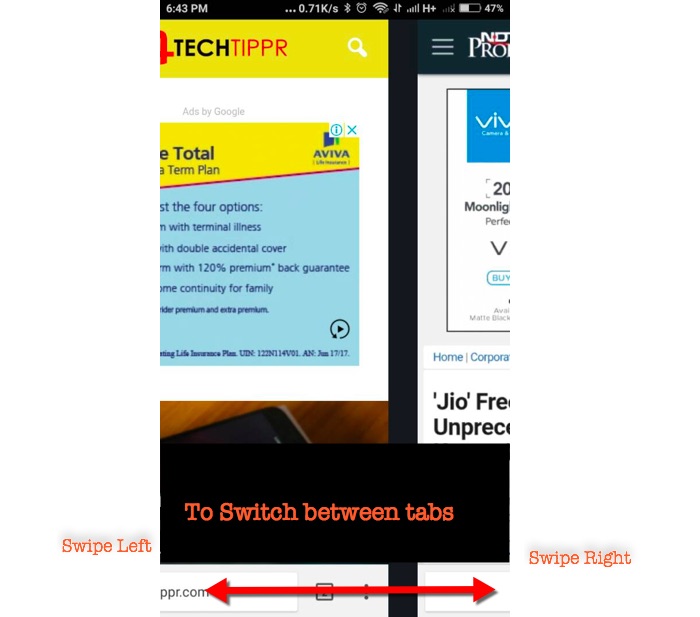 If you have more than one tab open at once you can simply switch between the apps by swiping on the address bar. Pretty cool no?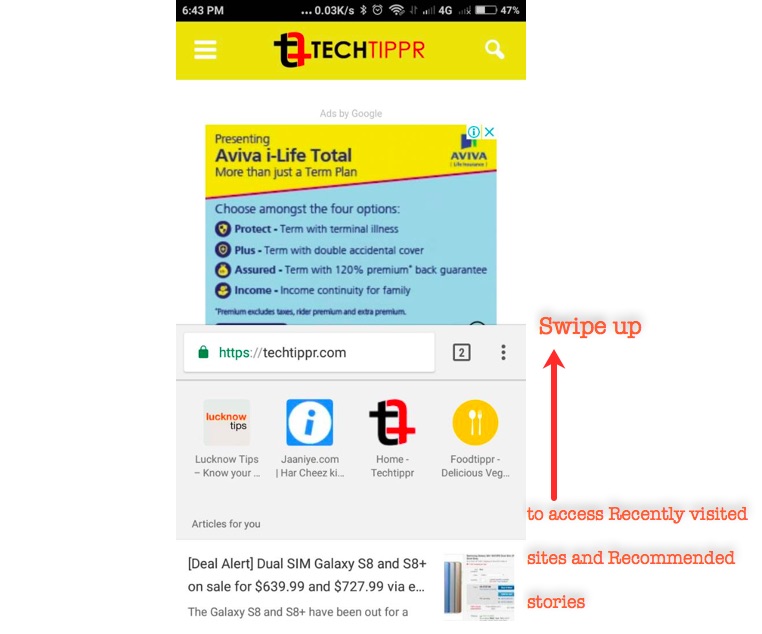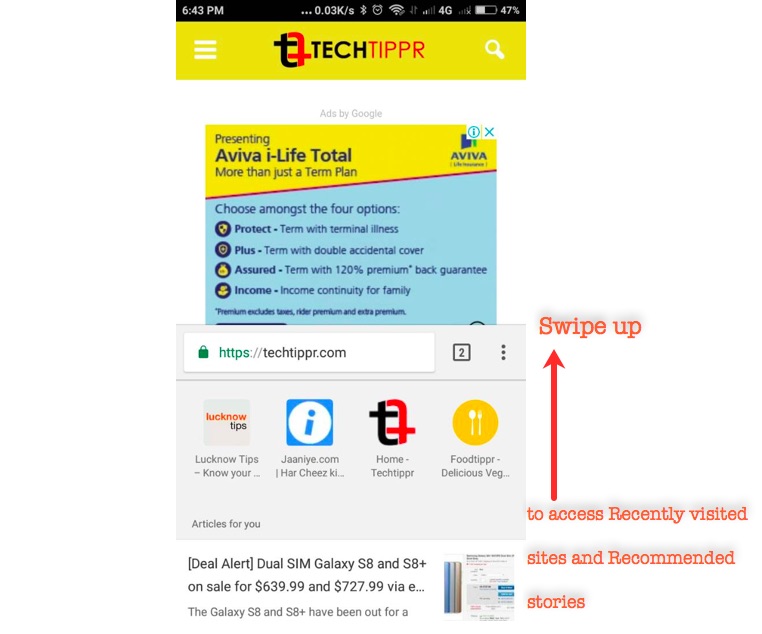 Another nice feature is to swipe up from the address bar to go to the Homepage and easily access the most recent websites (presented in icons), and Articles suggested by Google based on your browsing history.
You can browse the article recommendations, click on the one you want to read, it starts loading in the background.
You can use this new feature right now.
These new features can be enabled right now in Google Canary, which is pretty much like Chrome for Android but is meant for experimenting new features.
Google mentions that it's quite unstable but I have been using it for months and it's not like it crashes every time you open it. You can figure out yourself by reading the reviews on Play Store.
So once you install the app on your phone from Play Store.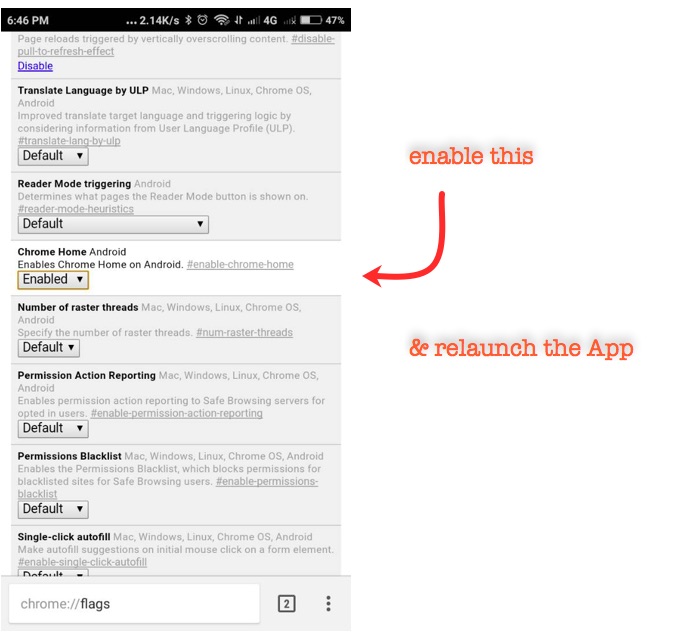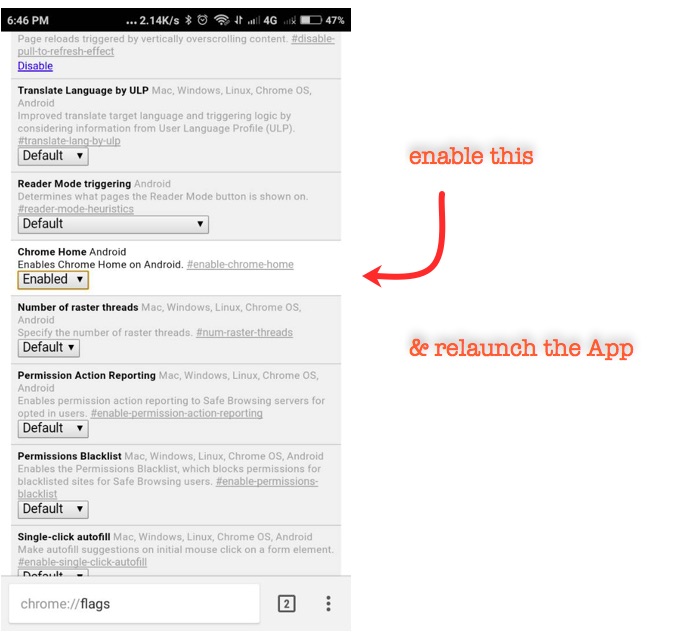 You need to enable the feature by typing this in the address bar. (see the image)
chrome://flags/#enable-chrome-home
Once you enable it, Relaunch the Google Canary browser and you will notice the changes.