If you have smart devices at home that you control with Google Home or Alexa, you can now control those smart devices using your Smartwatch.
The condition is, it has to be an Amazfit Smartwatch that you bought in 2021 or beyond.
If you aren't already aware, the Amazfit Smartwatches now have got Alexa integration support available.
If you have bought an Amazfit Smartwatch in 2021, Xioami has mentioned smartwatches will support Alexa, and it was rolled out to the smartwatches along with firmware upgrade after a few months.
How to Enable at Alexa integration on Amazfit Smartwatch
You can upgrade the firmware of your Smartwatch by connecting it to the Zepp app on your iPhone or Android. Once you upgrade the firmware on your Smartwatch, you will see Alexa integration.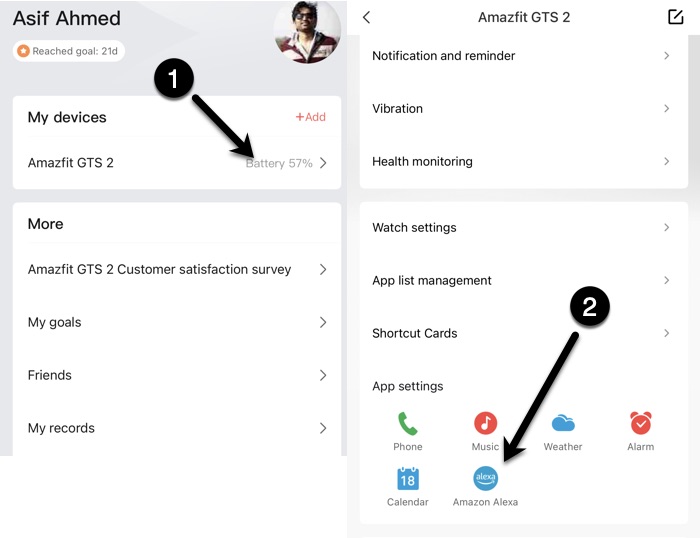 You will find the option by tapping on your device under the my devices section on the profile page.
Once you tap on your Smartwatch, you will find options related to the Smartwatch, and you will be able to see Amazon Alexa in the App settings section.
After that, you will require to authenticate the integration by Linking it to your Amazon account.
Once you have both indicated the Alexa integration, you will be able to send voice commands from your Smartwatch to turn on and off your smart devices at home or office.
How to use Alexa on amazfit Smartwatch
You can access Amazon Alexa on your amazfit Smartwatch by swiping right and then tapping on Amazon Alexa.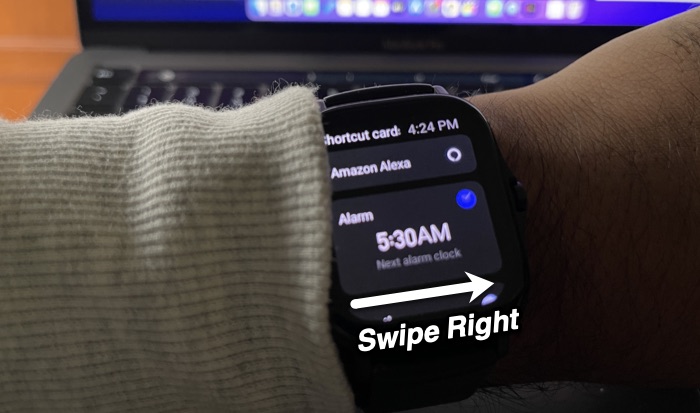 You can also long-press the button of your amazfit Smartwatch to Trigger Amazon Alexa. Once it is triggered, it starts listening, and you can ask to get to act.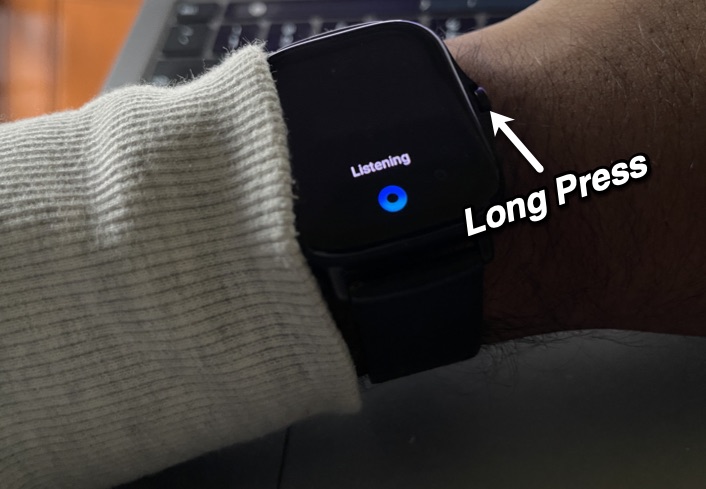 It can answer questions and display it on the Smartwatch itself, and it can play songs on the Amazon Alexa echo dot speakers. It can control devices in your household or office.
How is my experience of using it
Unfortunately, there isn't any way to activate it via voice, but that's okay since it is easy to long-press the button and then ask something.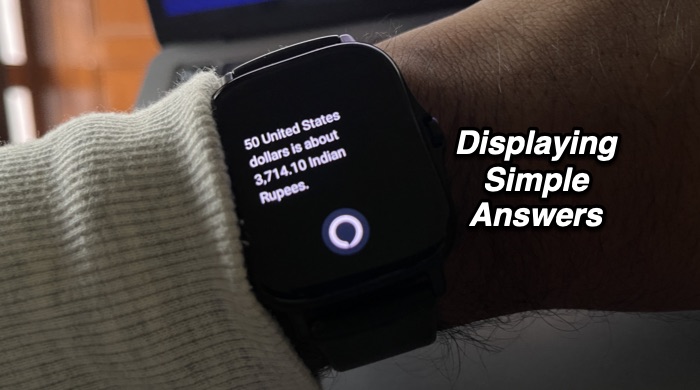 Since it does not have an internet connection of its own, it relies on staying connected to your smartphone to pass on the message to the smartphone, get a response and show it on the smartwatch screen.
I don't use it for getting answers to my questions since I have my smartphone with me, but it is helpful to control intelligent devices silently without using the trigger command used with the Echo dot or Google home.