If you are looking for an easy solution to convert PDF files to Excel, this article could help you solve your problem.
With the internet speed increasing many folds in the last few years, and the trend of cloud computing rising, there is no need to install heavy software just to convert documents.
These modern solutions have enabled users to do the conversion on pretty much any platform, even on mobile phones.
In an ideal use case, you would be receiving the files on their mobile phones. You don't have to go looking for a computer for something you can do it on your mobile phone in just a few seconds.
You can use web apps created by websites like Investintech, it can be accessed at this URL.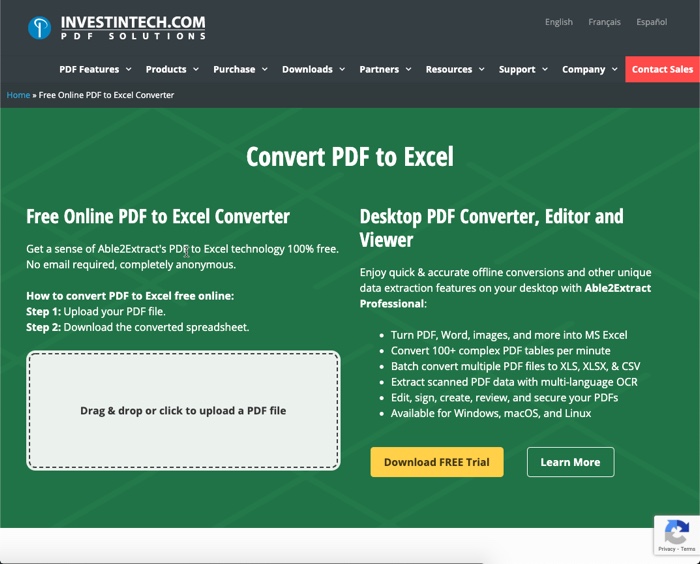 Since it is a web app it can be opened on any platform. The above screenshot is taken on a computer. And the screenshot shared below has been taken on a mobile phone.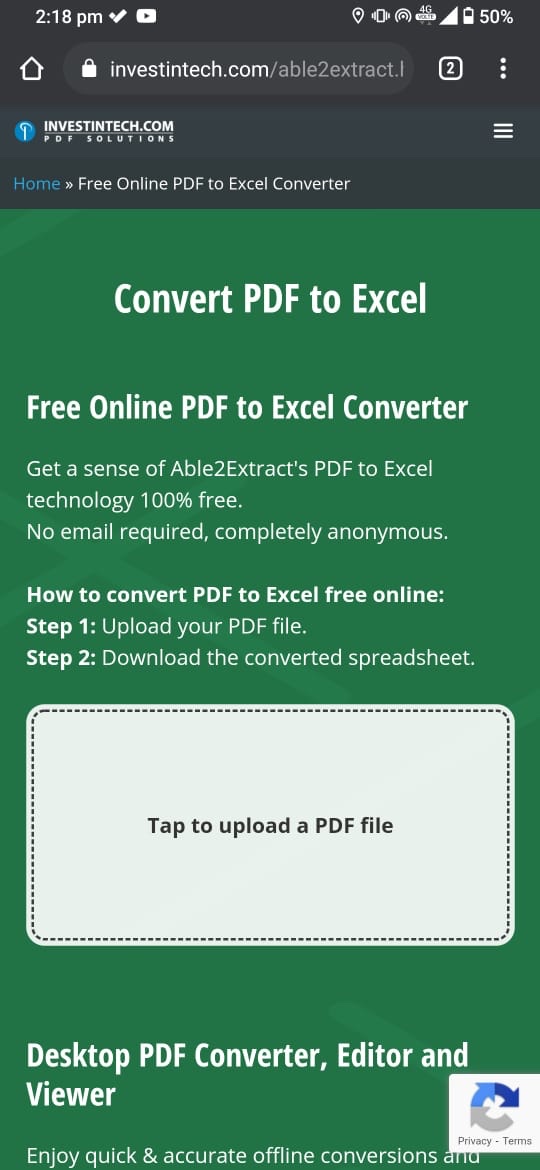 The website recognises the operating system and the width of the screen and adapts to it.
When you open the web app on a computer, the web app gives you an option to drag and drop the file, and on a mobile phone, it lets you select the file by tapping and selecting the file to upload.
Read this Before converting PDF to Excel
While it is surely possible to convert a PDF file into Excel, there are a few things that you should keep in mind before trying to convert any PDF file.
The full form of PDF is Portable Document Format, and there are a lot of other formats that can be converted into PDF. The purpose of PDF is to to make an underwriter will document that can be shared across.
Several file formats get converted to PDF to share on social media or the web. A PDF can be a word document, spreadsheet, a collection of scanned photographs of a book or other documents, such as photos of receipts.
If the PDF file you are trying to convert to excel was not created in Excel, the result won't be great.
To make it easier for you to convert a PDF into Excel, first open the PDF file and see if it which looks like a spreadsheet having different columns and rows which will make it easy to convert.
I hope you find this article useful. If you are looking for a way to convert Excel or any other file format into PDF you should check out this article instead.