These days, every computer and mobile device has got the feature of capturing screenshots natively built into the system.
On mobile phones, it combines the power button and volume button, and even some hand gestures on the screen.
On computers, it is a combination of keys. So, for example, if you want to take a screenshot on Windows, you can press the Windows key and print screen key together, then use the Paint app to paste the Screenshot that is saved on the clipboard.
And if you want to take a screenshot on a Mac computer you can press the Shift, Command and three on the keyboard. Thumbnail for the Screenshot will appear on the corner of your screen.
Native solutions would be sufficient for people who have to take screenshots occasionally.
But for someone who's part of the job it to capture screenshots, when hands to make tutorials, eBooks, Guides, or simply saving some information for later, you can try other third-party apps which will make the process of taking screenshots easier with a lot of other features as well.
My Choice of App for Taking Screenshots on Mac and PC
For years I have used the native solution for taking screenshots, third-party editing apps to make edits or Annanote the screenshots.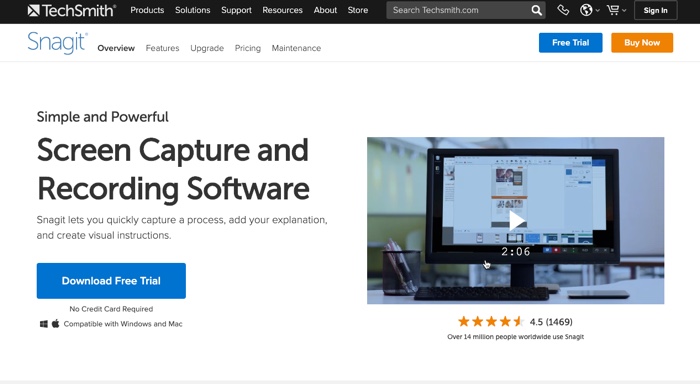 This workflow also worked for me, but I found a better solution. One of my friends introduced me to Snagit, an app that lets you quickly take a screenshot and then open it in its built-in editor to make edits to the Screenshot, such as drawing Arrow, numbers, boxes, resizing the Screenshot, changing png to jpg to vice versa. It made life easy.
You can take a look at how great Snagit is against the native solutions to take screenshots on Computers.
After I started using SnagIt over ten years ago, I never had to look for any other tool. It's a perfect solution for those who want to create professional web tutorials.
Pro Tip: Snagit has its own combination of keyboard shortcuts to take screenshots.
But I have remapped that combination to a single key, so that I can take screenshots with just one click of a button. Check out this guide to remap keys on your keybaord.
Since it is a feature pack, this app that is available for both Windows and Mac falls in the category of premium apps, which means you have to purchase it.
But if you are not looking to invest in a screenshot-taking app, there are free solutions as well. I would advise you to use the Google Chrome browser to use these free Chrome extensions for taking screenshots.
Scroll Screenshot & Video Recorder easily gives you the option for taking screenshots as well as screencast videos.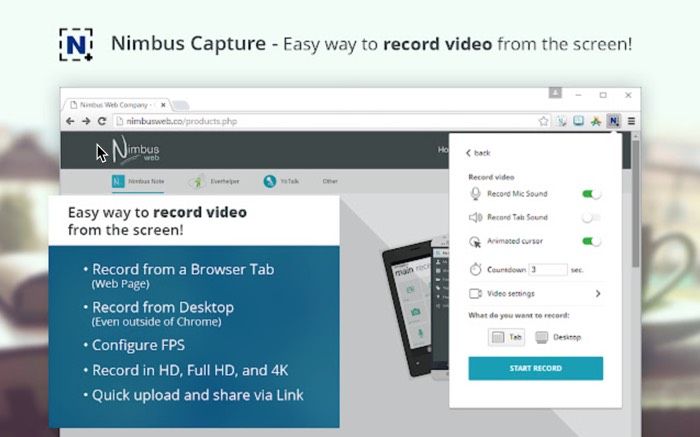 Nimbus is another Chrome extension that I used on my Chromebook, since Snagit is not avaiable for Chrome OS. There are many other Chrome extensions you can find in the Chrome web store.
But you can take either of the two extensions I mentioned, and they will get the job done.