Taking a screenshot of something on your PC comes handy in situations when you want to show someone a particular window screen of a software.
For example, you want to raise a support ticket about software having some bugs, you can take the screenshot and email it to the technical support.
Similarly, people share the screenshot of a particular scene from a movie or a song and share it with their friends.
How you want to use this feature of taking screenshots, I'll leave that up to you. I'll tell you simple ways you can take screenshots on your PC.
Taking a Screenshot on PC using Keyboard Shortcuts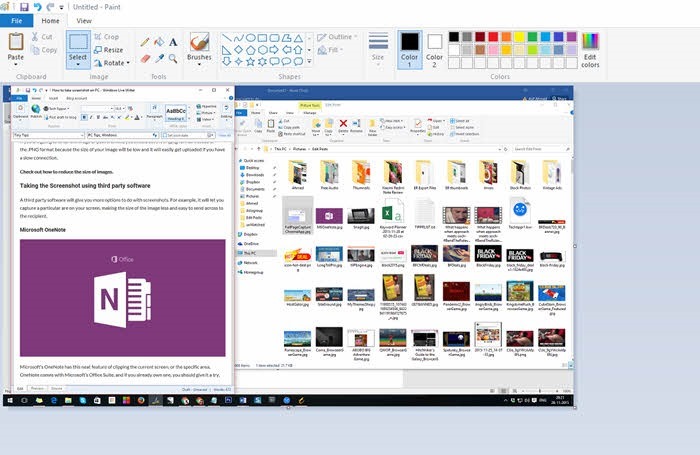 You can take the screenshot using the Print Screen key on your keyboard that resides on the top right-hand side.
In most laptops, it works in a combination of Function Keys (fn), So, you will have to press fn+ Print Scr to capture the entire screen.
Then open Pain and Press ctrl + v on your keyboard, this will paste the captured screen on the canvas inside the paint app.
You can then make any edits you want, like cropping a particular area, doodling over the screenshot and then You can then save it on your PC.
If you are going to email the image or post it online, you should save it in .jpeg format instead of .PNG format because the size of your image will be low and it will easily get uploaded if you have a slow connection.
ALSO SEE: How to Reduce the size of images?
Taking the Screenshot using third-party software
A third party software will give you more options to do with screenshots. For example, it will let you capture a particular are on your screen, making the size of the image less and easy to send across to the recipient.
Microsoft OneNote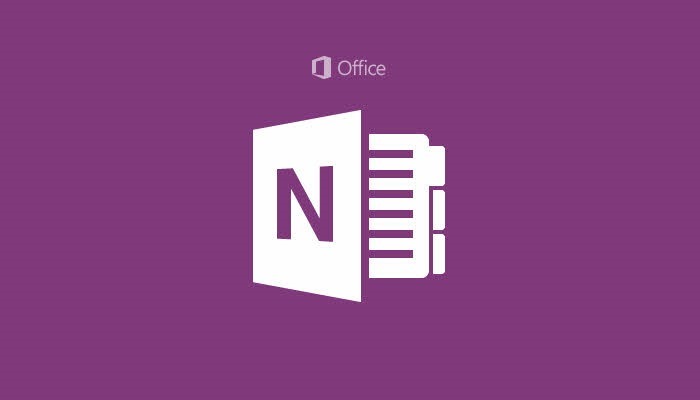 Microsoft's OneNote has this neat feature of clipping the current screen, or the specific area, OneNote comes with Microsoft's Office Suite, and if you already own one, you should give it a try.
OneNote is an amazing Note Taking app, you can use it for saving notes, clippings from different websites.
The screen clipping tool (which you will be using to capture screen) stays active in the quick launch area (bottom right area, because, the clock and other icons on PC)
You can then click Windows + Shift + S and select the area you want to capture.
Basically, anything you find interesting on the web, you can capture it and save it inside OneNote in an organized manner.
6 Best Note-Taking Apps for the iPad
SnagIt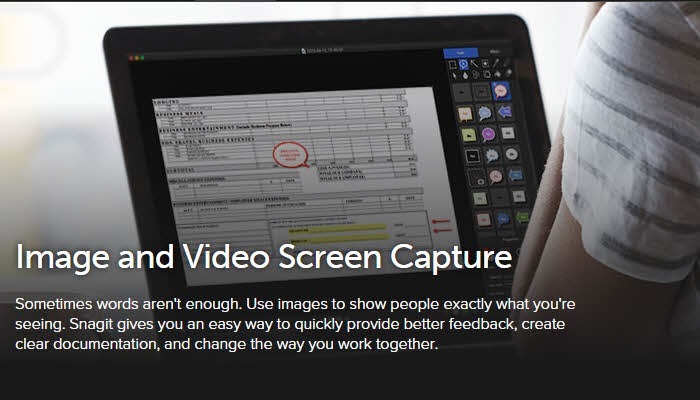 SnagIt is a popular app for taking screenshots on the fly and making edits to them, it offers a number of features and if you are someone who uses screenshots a lot of guides or PPTs then this software saves a lot of time.
It has a built-in Image Editor, which has every feature you will need to make illustrations, like arrows, lines, circles, charts, clipart, blurring specific area or writing on the screenshot.
SnagIt has been a perfect app for bloggers and webmasters who create tutorials, you may have already seen them across the internet.
Though it is a paid software, it offers a 30-day Free trial period with full functionalities, So, if you think you can get your work done in 30 days or less, you can use the trial version.
Full Page Capture (Chrome Extension)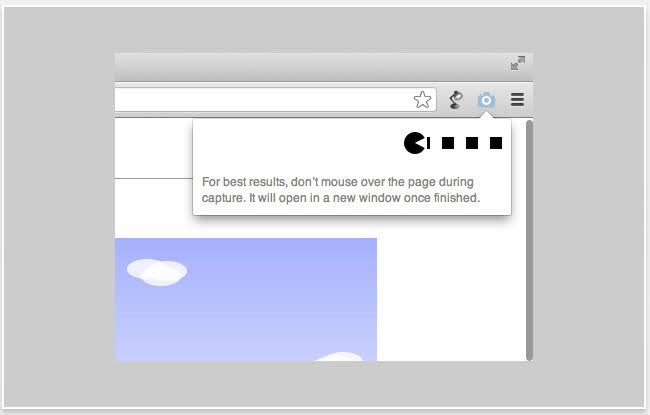 There is a browser-based Screen Capture app as well, Full Page Capture is a Chrome extension that will let you capture any page inside the Google Chrome browser.
When you added the Chrome Extension, it will appear on the top-right side of the browser, with other extension icons.
When you are on any page, just click on the icon and the captured image opens in a new tab, you can save it on your PC and use any of your favourite editing tool (like Paint) to make any changes to it and save again.