There could be many reasons why Face ID is Not available on your iPhone. In this article, we will discuss the issues related to Face ID and their possible solution to fix them and continue to enjoy the seamless experience of unlocking your iPhone. 
Apple is known for its customers' privacy and security, so they always aim to improve iPhone security features. Face ID on iPhone was introduced in 2017 with the iPhone X as one of the most reliable and secure ways to unlock your device.
Biometric authentication uses facial recognition technology to confirm your identity, replacing the traditional Touch ID fingerprint sensor. It also enables secure login to bank and shopping apps with a quick scan of your Face.
Face ID is a more privacy-friendly way to unlock your iPhone as it doesn't store any image of your Face on Apple's servers. Apple also added the feature to all their new iPhones because it has proven to be a more seamless and intuitive experience than repeatedly entering passcodes.
Hence, Face ID became a welcome addition to the iPhone's security features, enabling users to unlock their devices securely and conveniently.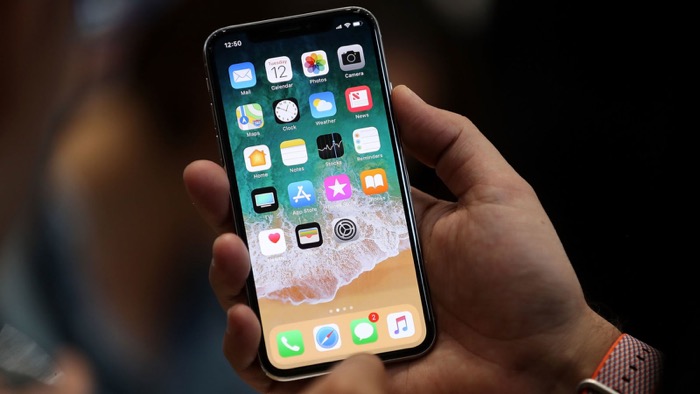 Why Is Your Face ID Not Working?
Some causes of face ID not working could be poor lighting, a damaged sensor, or even a software glitch. If you face such an issue, various solutions exist to fix your face ID. You can try setting up face ID again, resetting your device, or even seeking professional help if the problem persists.
Restart Your iPhone
Just rebooting your iPhone can fix most of the issues, especially regarding Face ID. If you are facing any Face ID issues, it is recommended to restart your iPhone, as it can help fix Face ID issues caused by the Face ID components and make it work smoothly again.
If your Face ID suddenly stops working, you can try to turn off your iPhone by holding the power button and sliding it off.
After waiting a few seconds, press the power button again to turn it back on. Once the iPhone has been restarted, you must enter your passcode to unlock it, as the Face ID won't work until it has been fixed. Overall, restarting your iPhone is a quick and easy solution to fix common issues and can also help prevent them from occurring.
Is Your iPhone on the Latest Software?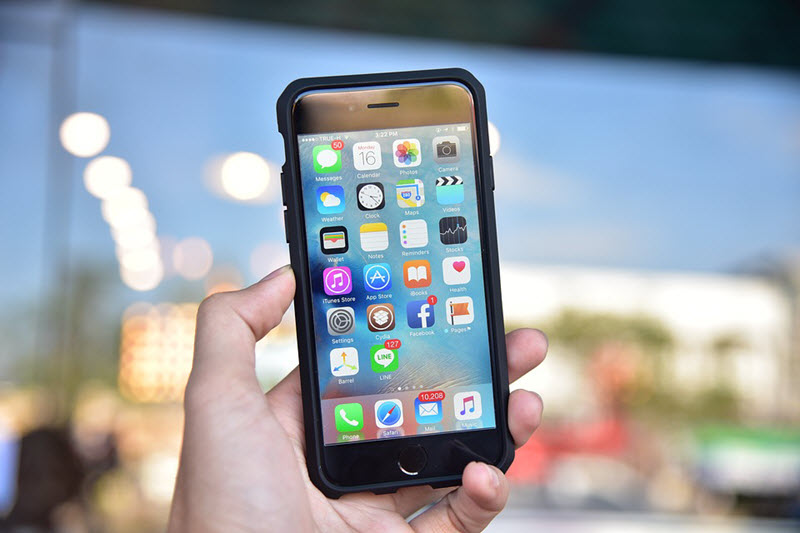 It's important to ensure your iPhone is running the latest software to access the newest features, improvements, and security patches. If face ID is not working on your iPhone, it could be outdated software.
To check if your iPhone is on the latest software, go to Settings > General > Software Update. If a new update is available, you can download and install it from this screen. Remember that updating your iPhone may take some time, so ensure you have a strong and stable Wi-Fi connection before starting the update process.
Additionally, back up your iPhone before updating in case any unexpected issues arise during the process. So, always keep your iPhone on the latest software to enjoy the best possible experience.
Check if Your iOS Devices Have Face ID?
Every iPhone introduced after 2017, including the iPhone X, features Face ID technology. However, it's not limited to just iPhones. The iPad Pro also includes Face ID to unlock and access the device. If you're in the market for a new iPhone and are interested in Face ID, you won't have to worry about which specific model to purchase. Look for any iPhone that has been released since 2017, and you'll be able to enjoy the benefits of this technology.
Check your Face ID settings.
Go to Settings > Face ID & Passcode to check your Face ID settings. Here, you can set up Face ID, enable or disable Face ID for specific tasks, and troubleshoot any issues with Face ID. If Face ID is set up correctly, you can use Face ID to unlock your device, authenticate purchases, and more. 
Reset Face ID and Set It Up Again
If your Face ID is not working, you can reset it and set it up again. Firstly, go to settings and navigate to Face id, then select "Reset face ID." Afterward, you must set up your face ID again by scanning your Face. Please take it in good lighting and save different angles for better recognition.
It's important to note that if your iPhone is not updated, it may also cause face ID not to work correctly. Another thing that can impact the functionality of Face ID is if you've changed your appearance drastically. Restarting your iPhone can also help if Face ID is not working. Following these steps, you can successfully reset and set up Face ID on your iPhone.
Clean the Face ID Sensors
One of the reasons that cause Face ID to stop working is that the sensors on the iPhone's front camera are not clean. Therefore, cleaning the Face ID sensors regularly is essential to ensure optimal performance. However, users must exercise caution while cleaning their Face ID sensors, as harsh chemicals or abrasive materials can damage them.
Using a soft, lint-free cloth and gentle rubbing are recommended methods. Another reason Face ID does not work is the presence of a poorly placed screen protector. Therefore, users must ensure their screen protectors are properly aligned with the sensors. Regularly maintaining the Face ID sensors is key to the smooth functioning of this feature on the iPhone.
If Truedepth Camera Malfunctions, Look for iPhone & iPad Repair Options
If none of these solutions work for your phone, it's time to look for repair options for your iPhone. If your iPhone or iPad's Face ID is unavailable due to a malfunctioning TrueDepth camera, you can take it to an authorized Apple repair center to get it fixed.
You can search for local independent repair shops or services that offer mail-in repairs. These services will be able to fix any issue you are experiencing with your phone, including a broken screen or a malfunctioning Face ID.
Use Apple Watch to Unlock Your iPhone
If the Face ID on your iPhone is malfunctioning, and you do not feel like repairing it, here is an alternate solution to unlock your phone without a passcode.
You can use your Apple Watch. First, ensure that the "Wrist Detection" option is enabled on your watch. Next, keep your Apple Watch on your wrist and close to your iPhone.
When you attempt to unlock your iPhone with your Face, it will analyze the watch on your wrist, and if it is unlocked, your iPhone will unlock as well. It is a convenient solution, especially for those who do not want to carry two devices or enter a passcode frequently. However, in some cases, this feature may not be practical, such as if someone were to steal both your watch and phone. Nonetheless, it is a useful feature in case of Face ID malfunctions.