I consider myself someone who keeps things organized be it online or offline. So ever since I started using internet and computers, I kept my things organized. Way before becoming a content creator.
When I was a student, I used to have all my notes organized in folders, based on subjects, I had my movie collections organized in folders. Same goes for photos, funny videos etc.
When I started working, I started utilizing tools like Google Keep and Evernote, and they have been great tools.
But the limiting features of these apps made me use multiple apps, each for different, but likely similar type of tasks.
Like,
Google Keep for jotting down random ideas, personal things to remember for long.
Evernote for Storing Digital copy of documents, receipts, certificates, warranty cards.
Google Calendar for tracking Due Dates.
Trello for tracking progress of different projects.
Google Docs for writing longer versions that could potentially become blog posts.
Fast forward to 2023, I use Notion for all of the above. Heck I even use to to track Milk, download my free template.
Why Notion?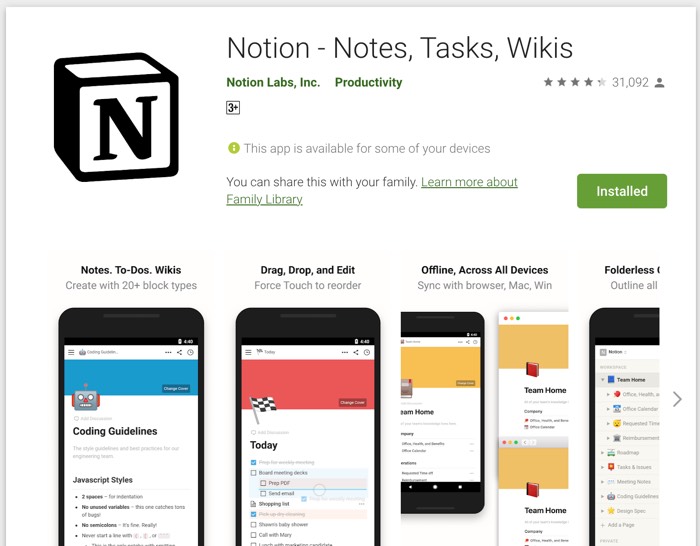 Surprisingly, it does much better job. Much better than all of these apps combined.
It is such a great app that lets you build your own systems. It could be called a super app where you can create as many mini apps as you like.
The kind of functionality and flexibility Notion offers is amazing. It is an empty notebook where you can start from a blank page or import a template from its template library which has more than 5000 templates.
The Templates let you organize and record your data any way you want, for any type of use case. When you visit the template repository of Notion, you can search for templates category wise.
You can select a simple Notion template to get started or buy a premium template that has more complex functionality, and handles your data any way you want it to.
Notion is so good that people purchase premium templates for it. There are Notion template creators who make tens of thousands of dollars per month selling just Notion templates. That is the power of Notion.
It is available for all the platforms, be it Mac, PC, Android or iPhone, you have access to your data all the time.
How I use Notion for Productivity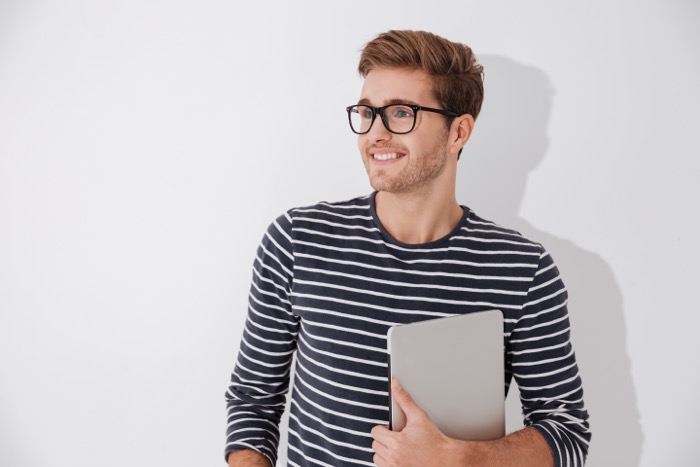 The fact you can create a page, inside a page, and a page inside of that page, and then again a page inside of that page, It gives you the flexibility of organizing your data the way you want it.
For example, you can create workspaces under which you can create different pages. And then under those pages, you can create another pages.
But to keep it simple, I have created just one Workspace, under which I have two main pages.
One is Work Space and the other is Personal Space.
In Work Space,
I have different pages for different web properties. And under those web properties, I have pages for different projects related to that property.
I also have pages like login credentials, a page named Learnings, where I have important links that I want to reference.
I have an idea file, where I can note down ideas and so on.
How I use Notion for Personal Goals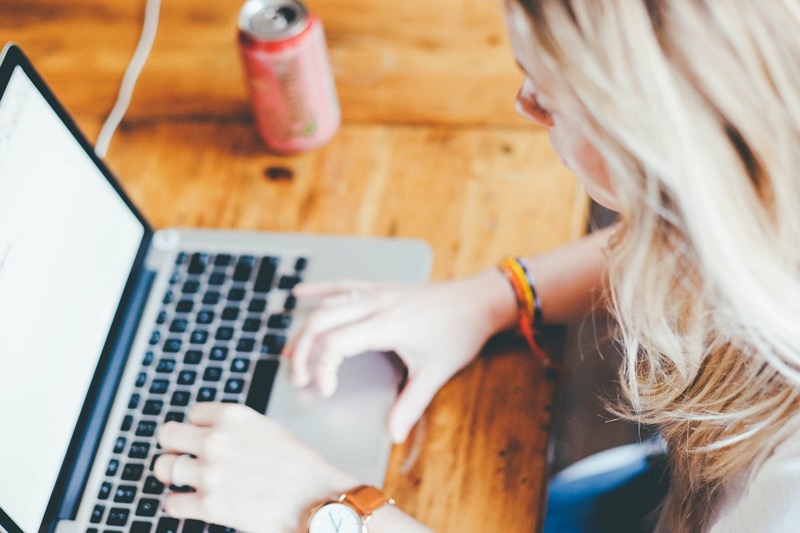 And inside the Personal Space,
I have got a page where I have saved all the important documents. A page has all the receipts, A page has information about all the subscriptions I have, what subscription is expiring. Monthly subscription, Yearly subscription and so on.
I have created some pages from scratch and inside those pages for specific projects, I use templates.
Notion also offers the reminders features, you can set a due date or a reminder date for a particular use case.
For example, I use it to remind me of repairing dates or servicing dates of home appliances or renewing my car insurance, etc.
How I Use Notion for Travel Planning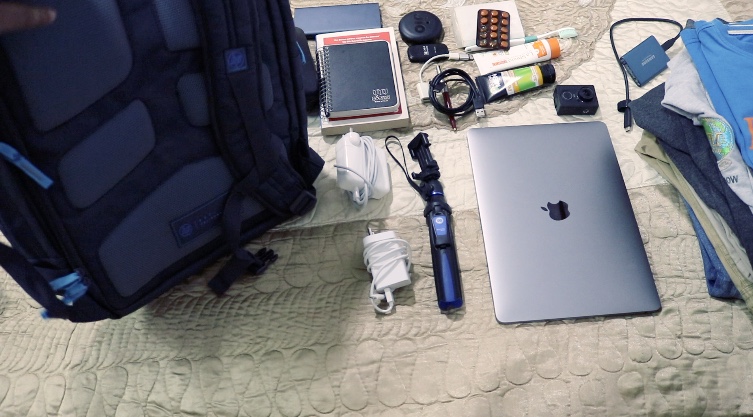 In the personal workspace, I have a travel page as well. I have yearly travel goals and each destination is a separate page.
And the page has got details about that destination, things like places to eat, places to visit. And I keep filling more details as the time goes by.
I also have checklists, a pre-written checklist for backpacking, like what clothes I should pack if I am visiting a destination which has beaches or a checklist for packing my bag for a destination which has mountains.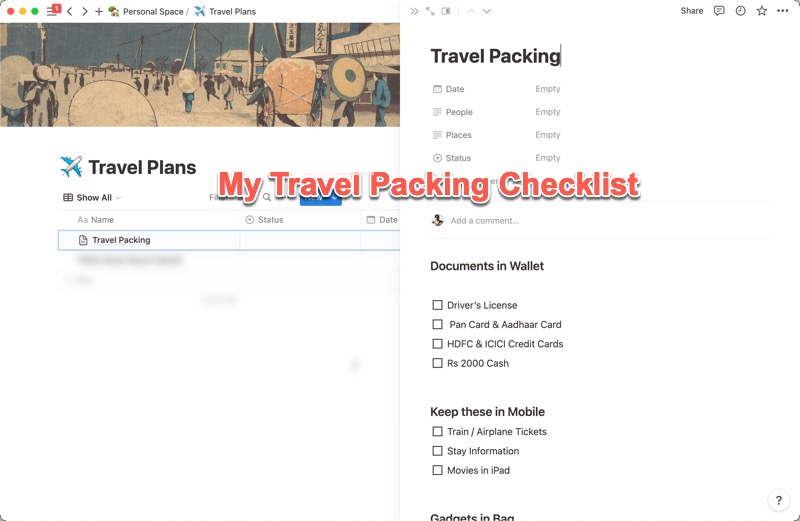 It lifts so much of stress from your brain and frees it up for creative thinking. You don't have to put a lot of mental energy into thinking packing you bag and what things you should not be taking, because you have already got that sorted.
I have created a travel template for my own self, although there are a lot of great traveling templates available, both free and paid. You can get started with free travel planning templates.
The benefits of digital organization with Notion
Notion is available on all the platforms and its flexibility to use it any way you want is the best reason to use it.
The availability of templates makes it super easy to keep a track of things or just store things for reference purpose.
The free version gives you so much of resources and features for free that you that you might never need to upgrade.
There's no reason not to try Notion because it's free.