The Chat GPT app for iOS is finally available and has got some really nice improvements. For example, you can now input the prompt using your voice.
It uses speech to text product from OpenAI called Whisper. The transcription is pretty accurate and is also pretty fast in comparison to the other services.
It is a cool way you can use this feature for doing transcriptions on your iPhone. After installing it on your iPhone, whether you have to note an idea or write an email, you can open the chat GPT iOS app and tap on the waveform icon appearing in the input area and then speak into the microphone.
You can write 5x faster. Emails, Blog Posts, Social Media Posts.
Thanks to Speech to Text tools. Here's a thread I'm listing all my tools. pic.twitter.com/41vhiLkCtW

— Asif Ahmed (@toasiif) June 22, 2023
If you have to format your transcription and get a clean transcription, you can start your speaking into the microphone by saying a prompt that will ask chat GPT to clean your text.
For example, before saying something into your microphone, you can say 'clean this text, fix typos and grammar' and then start speaking whatever you want.
Once the transcription is done, you can tap on send to send it to ChatGPT and it will give you a much cleaner formatted version of your transcription, which you can copy paste into your email or wherever you want to use. This is a clever usage of the chat GPT app and it's totally free to use.
In comparison to the native Dictation feature on iPhone, it is far superior. However, Apple is also adding AI into their Dictation feature in iOS 17. iOS 17 will be available in September 2023, till then, you can use this workaround by using chat GPT to transcribe your audio.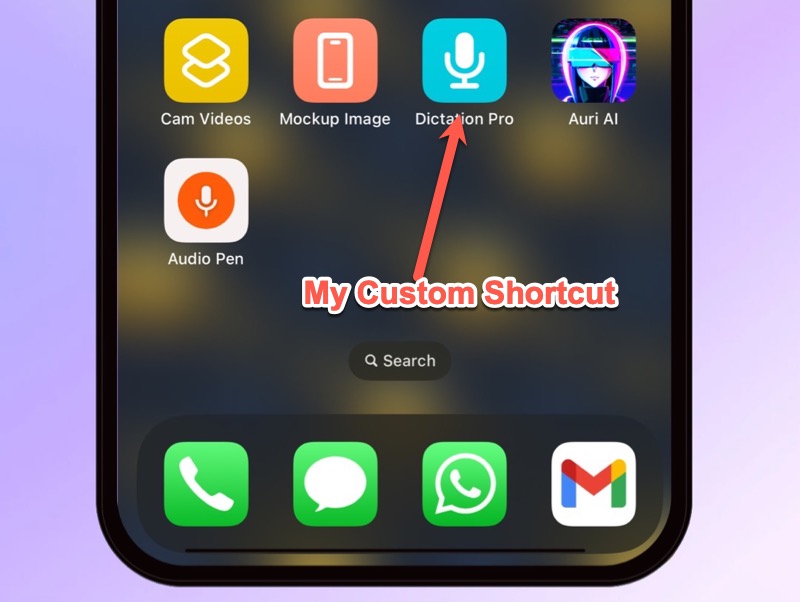 Or you can also use my Chrome custom shortcut for iPhone. I've named it Dictation Pro. It does several steps automatically. All you have to do is activate it and speak into the microphone. It will transcribe it, use chat GPT to clean and format it, and then it will save it in your Notes app.
#Dictation on iPhone never worked for me correctly. So I created a shortcut. Here's Dictation Pro.

It uses Whisper to convert my audio in text, then uses ChatGPT to clean it up and make sense of it, and then automatically saves to on notes app. Here it is how it works. pic.twitter.com/AQ9Ko7dHN6

— Asif Ahmed (@toasiif) June 7, 2023