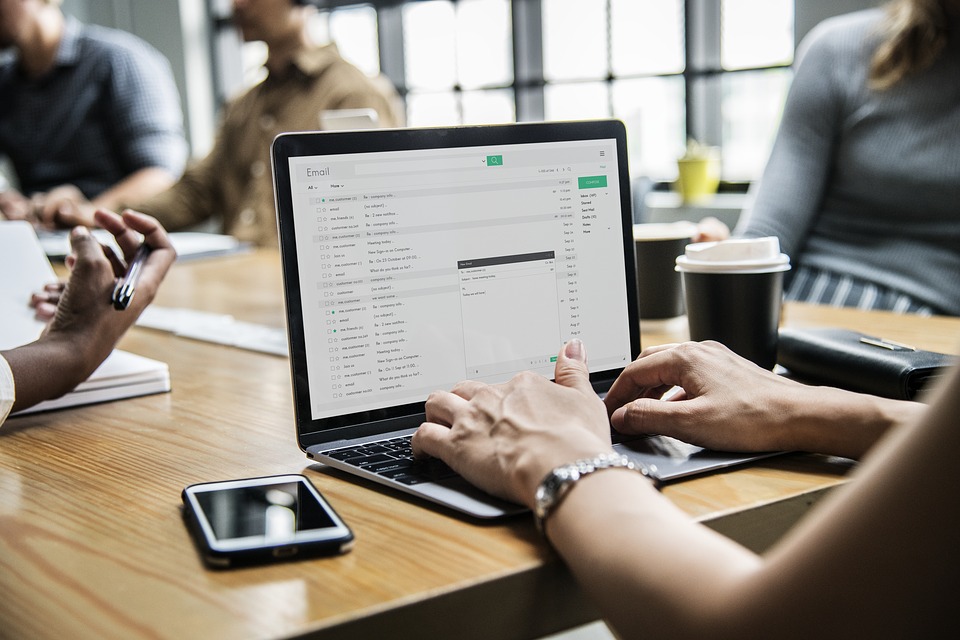 A document has been sent to you via email, and you'll have to sign it and send it back. 'You might print the memo out, sign it, and then copy to send it back in. It'll take plenty of time, isn't it? Here's an easier, safer approach. 
We're going to teach you how to add your signature to every PDF document easily, saving it as a regular PDF file that can be viewed anywhere. On Ios, Mac, iPad, iPhone, Android, Chrome OS, Linux, whatever device you want, you can use it.
You can opt for Electronic signatures rather than physically signing the documents.
Electronic signatures make it simpler for representatives of record administration, workers of human resources, and executives in several sectors.
The technology encourages such employees with limited effort to obtain signatures from clients and staff and maintain key records and documents of hard copies of papers being typed, mailed, or scanned.
CocoSign: The Safest way to Esign your PDF
You'll find several web signing services that work for you on the internet. Cocosign is best of all because it provides both a decent web interface and a Google Drive-integrated Browser app. It helps you to sign free while you are using the Free-trial.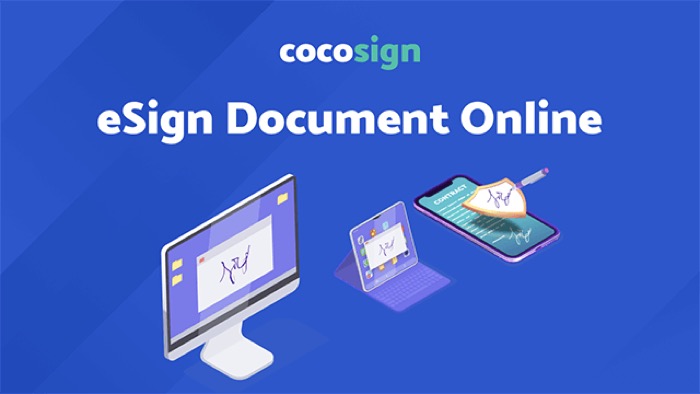 By drawing your signature or uploading an image, CocoSign's simple web interface allows you to quickly upload and sign PDF documents. Y
ou will then directly contact someone with the signed contract or import the document or do whatever you want about it. 
CocoSign also fits well with Chromebook including an interface that integrates with Google Drive for signing and a chrome plugin that helps you to sign papers from Gmail.
For its excellent services, it has been used in 190+ countries across the world by more than 1 Billion users. 
How to E-sign a PDF using CocoSign?
CocoSign is the best esignature app for its user-friendly interface. All you need is to follow some simple steps to embed your signatures. These include;
1. Create an account
Go to the official site & signup for a free account. Use a valid Email I'd & a strong password. 
2. Create your signatures
The very step in signing any PDF is to create your signatures. But how can you create an e-signature?
It's pretty simple to get started with a handy and sustainable app like CocoSign. There are many e-signature app solutions available that are user-friendly. 
For starters, the software packages administered by CocoSign and other organizations typically provide two basic methods: 
3. Drawing out your sign
You can use your cursor to draw your signature directly into the paper. 
4. Typing your signature:
You should type in your name, and use different formats to create a variety of signatures instantly.
Note that these signatures can be saved permanently for later use.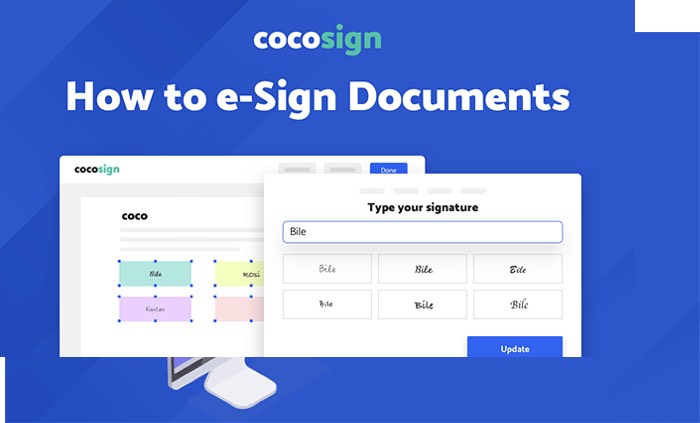 5. Fill in the Textbox
When it comes to signing, CocoSign allows online signing of documents convenient. Fill in the full form with a textbox, checkmarks, and much more after logging into your account and downloading a PDF. 

6. Put Your Signatures
To put your online signature, click the "Sign" icon to upload a picture of your signature, then click Add Signature.
In the Signatures Panel, click Icon, and then click Choose Image to navigate to your signature image. You may use initials or type the signature or sketch it. 
7. Submit and Download
To put your signature in the signature area or anywhere else in the PDF, click on Submit. Then download your signed paper or share it. 
What is the Significance of E-signing the PDF?
E-signature technologies, though, have not become commonplace everywhere but the simple infrastructure is in place to accelerate creativity in even some of the most restrictive industry sectors. Keep on reading to discover what benefits do they bring;
Power savings
For the signature, you no longer have to wait for the boss to return from a vacation or meeting. Digital signatures mean that with paperwork and contracts signed off with a press of a button, organizations save on expense and time. 
In particular, where the person needed to sign is in a geographically distant region, there are considerable savings in cost and time. Almost immediately, from everywhere, papers can be signed off. 
Digital or electronic signatures will seamlessly guarantee this otherwise boring job is wrapped up in minutes, whether it be a smartphone, phone, or device. 
Savings on Prices
Many enterprises now see substantial cost savings, with little to no spending on ink, paper, printing, scanning, shipping/delivery, or travel costs. Such indirect expenses, such as filing, re-keying, archiving, or monitoring, are also saved.
Help in Accurate Legal Validity
Judicial inquiries depended heavily on handwriting recognition and the statements of the witness before digital signatures. The time, date, Source IP, and special authorized access key used at the time of signing are documented through digital signatures. 
Storage and Testing
Being filled with loose papers and manila folders is not unusual for a filing cabinet. You will keep all of your records organized and protected against explosions, flooding, and security risks in one place with electronic signature applications, a groundbreaking improvement for the HR world. 
Protect Essential Papers
The digital signature that stamps the document still holds a list of any modifications that have been made since sealing the document. In doing so, electronic signatures will avoid tampering with records and maintain a list of who last made modifications.
Workflow Efficiency
Electronic signatures ensure greater process performance and fewer delays. With less work and time involved, the handling and monitoring of records are made simpler. Most of those E-signature functions tend to speed up the job process. For eg, email alerts help inform the user to sign, help to understand at what point the paper is at when status monitoring.
Wrapping up
Compared to the advantages and ease of use, the costs involved with incorporating electronic signatures into operating systems are comparatively limited. Electronic signatures are suitable for both small and large companies with shorter contract processing times, decreased job flow time, and ease of use.
So next time when you receive a PDF (soft copy), you do not need to get it print to sign it physically. Simply go to CocoSign's site & put your signatures on it by following the steps stated up.