I have been using Google Chrome books since 2015, and I recently got my third Google Chromebook, the Lenovo Chromebook Duet. It is a fantastic Chromebook in a Tablet form factor. You can read my full in depth review here.
Why is your Chromebook working slow?
Perhaps you got your Chromebook after reading and watching a lot of content about how fast it is, but you got your Chromebook, and it is not what you expected.
Generally speaking, I do not find my Lenovo Chromebook slow in fact, I compared it with my Samsung Chromebook Plus, and they are pretty much at par. Since the Samsung Chromebook Plus is three years older than Lenovo Chromebook Duet, I expected a little bump in the speed. It turns out there isn't any significant difference between them.
Although a bit of tweak here and there will certainly make the difference and make your Chromebook feel run faster, below are some of my tips for improving your Chromebook experience.
Stick to default resolution.
Let me explain it with an example the native resolution on my Lenovo Chromebook Duet is 1980×1200, but the default resolution is 1080×675.
And if I keep the resolution of my Lenovo Chromebook at 1980X1200, it makes the size of everything just 58% compared to the hundred percent on the default resolution. 
And so I have also found that if you keep the resolution to maximum, the tablet PC use slower, and if you keep it default or close to default, for example, I keep it at 90%, which give me a little more screen real estate but it still feels faster to browse.
So it is a compromise you have to make between screen real estate and performance.
Use web versions of Android apps.
The latest generation from books are now capable of running Android apps. Why it sounds cool to have best the best of both worlds isn't a great experience.
Chromebooks run Android in a container, which makes the whole system a little sluggish, and the experience is not what you will get using an Android OS based device.
But the good thing is that the web version of many Android apps is more feature-rich and smoother to use. And since it has a Desktop class Google Chrome browser, you can open the web version of these apps in Google Chrome and run much smoother.
Also, most of the time, you will find that the app you want to use is not optimized for the big screen, so it's better to use the web version, which takes advantage of your big screen.
Instagram works better in Google chrome browser then the Instagram app on tablet PC. And I also find the YouTube website in Google Chrome more responsive than the YouTube app.
If you can, try disabling the Google Play Store feature from the settings area of Chromebook, It helped me speed up my Chromebook a tad bit.
Use your Chromebook in laptop mode.
It is another thing I discovered when you use Chromebook in laptop mode. It is faster than it is in tablet mode. If you have got a convertible Chromebook that converts into a tablet PC, try observing the difference.
So I usually use the tablet mode just for content consumption, such as watching a video or reading something, and the rest of the other things I do in laptop mode.
Even as a non Chromebook user, you can unlock many features by going to the 'Flags' area of the Chrome browser. There are many features Google keeps experimenting with and brings them in future versions of Google Chrome, but you have the option to enable it to test it out.
And there are a lot of Chrome-OS-specific 'Flags' as well. I have found one which improves the Chromebook performance on slow Chromebooks.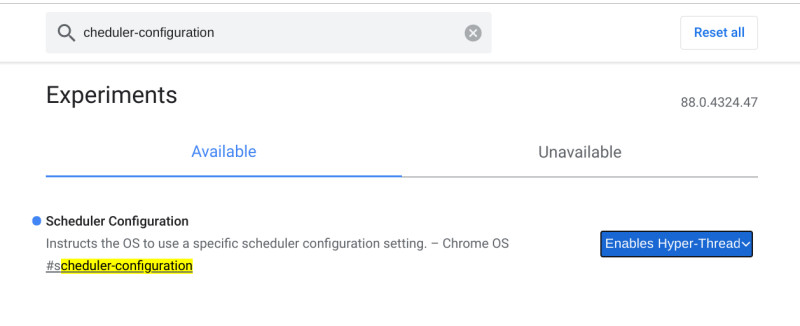 Copy paste the following flag in the Google Chrome browser and then enable it.

chrome://flags/#scheduler-configuration

Here is a screenshot of all the flags I have enabled. And I have seen improvements in the performance of my Lenovo Chromebook Duet.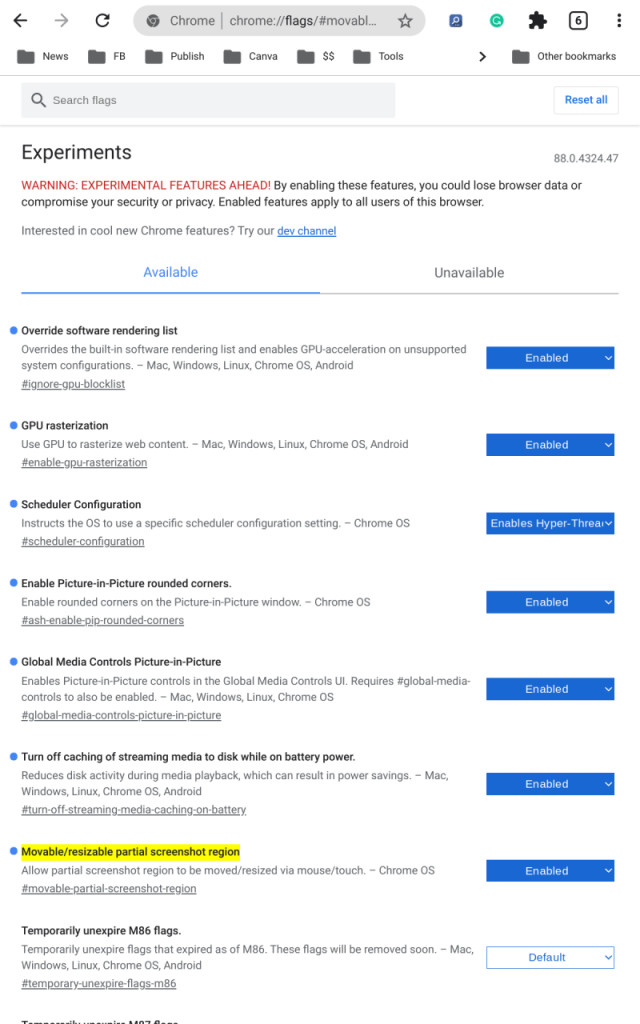 I hope you enjoyed reading this useful guide. I'll keep coming back and add more information as a Discover.
So you can also come back to see if there is anything you can apply to your Chromebook to make it run faster. You can also read other articles on the blog to make your Tech life easy.