Google Chrome is a cool browser, loved by millions of people, and the love is growing. I am in love with it since 2009, one year after it was released, it took me one year to learn about things that make Google Chrome a super productive tool for me.
I am sharing few killer features that will help you become more productive.  So, take some time out from your busy schedule, sit down and read through, I guarantee you will be a wise man after the end of this article.
1. Pin Tab your Important websites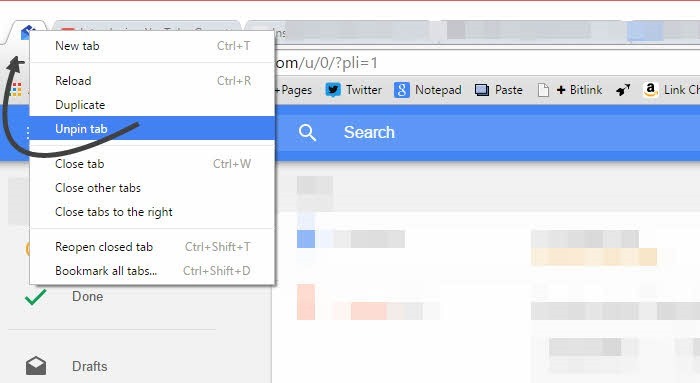 Google Chrome offers a clever feature right from the inception of the browser, and it is the Pin Tab, which turns any website into a permanently opened (as if it's a part of the browser), no matter you restart your PC or the Google Chrome, your pinned tabs remain there and are opened as soon as the Google Chrome is launched.
Pin Tabs also take less space so you might want to Pin Gmail, Facebook, or any other website that remains open throughout the session. You will love it once you start using it.
2. Drag n Drop Tabs in Separate Browser Windows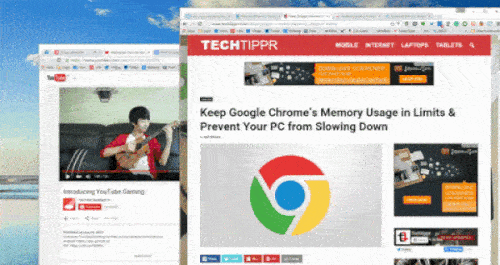 You can drag a tab to turn it into a separate window, or between to different browser windows.  Just drag the tab from one Windows to the other windows and it gets stitched to it. This is pretty useful when you want to group the websites you are working on, in a separate window so that it is easy to switch between them.
You can also drag multiple tabs at one, Press Shift ⇧ key, click on the first tab and then click on the last tab you want to more, then drag the tabs to the Separate window.
3. Make Site Search from the Address bar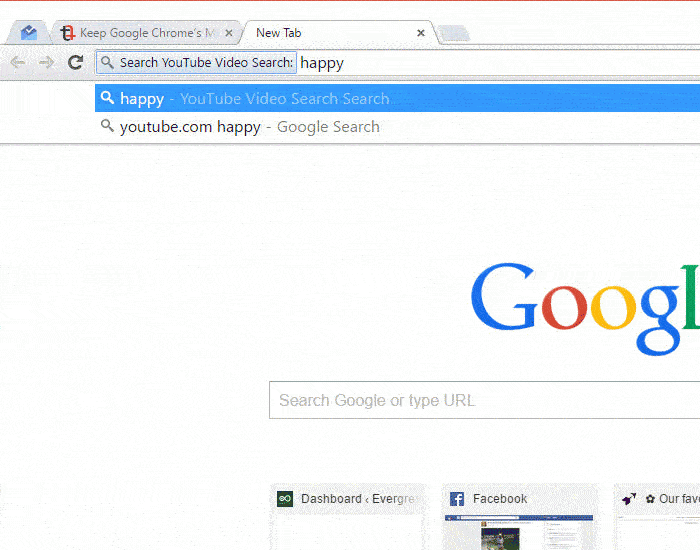 Whenever you make a search inside a website, for example, you do a lot of searched inside YouTube. Now, the Google Chrome browser adds these to their custom search engines, so that the next time you want to make a search, you can do directly from the Address bar, just type initial letters of the website and then hit the Tab ⇆ key.
You will enter into the custom search engine and now anything you type here, will lead you to the search page of that particular website.
You can also add/remove or modify the custom search sites manually from the Settings page (opens the  settings link in Google Chrome)
4. Sign in into Google Chrome to Sync Bookmarks, Browsing History, Auto-fill and Passwords across various devices.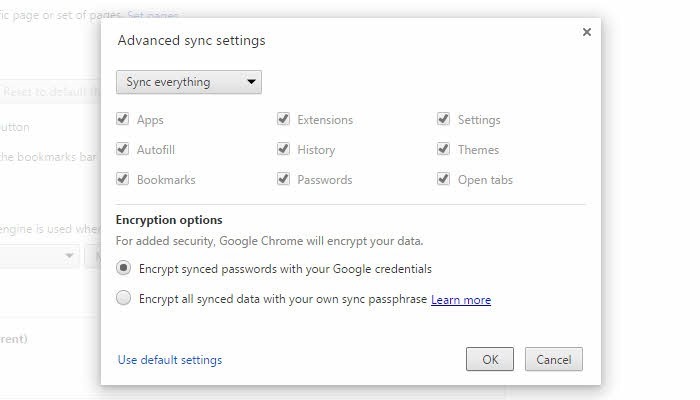 This one is a life-saving feature, I literally cannot imagine my work without it, it lets me take my entire browsing history, auto fills, passwords with my on all my devices.
Just sign in into Google Chrome using your Google Account on all the device and you will never to have remembered your passwords, website data anymore. Do it from the settings (opens settings in Google Chrome)
[easy-tweet tweet="Google Chrome Tricks You Should know to Get work done Faster http://tippr.in/1Q6jVpQ" user="Techtippr" hashtags="#Chrometips"]
5. Use Chrome Tabs as a Notepad
All you have to do is, type data:text/html, <html contenteditable> in the address bar and hit Enter. You will be able to write anything, comes in handy to write something down. You can bookmark it on the bookmark bar so that it's just one click away.
*Do remember that your notes won't get saved.
6. Use Google Chrome for Setting up Timers and Reminders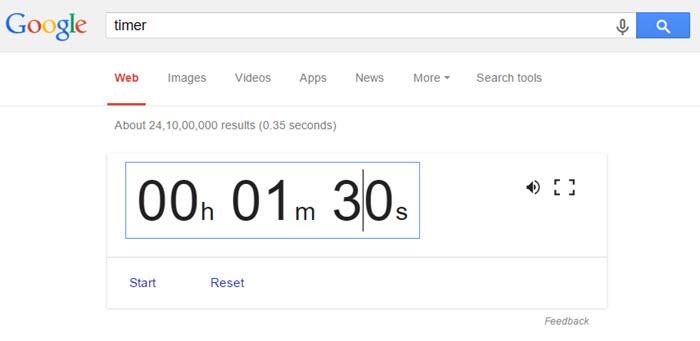 Type Timer in the Address bar of Google Chrome and you will be able to set a timer right on the search page of Google. Very useful for things like taking a break after 15 minutes or call someone.
7. Open the Tabs you Accidently Closed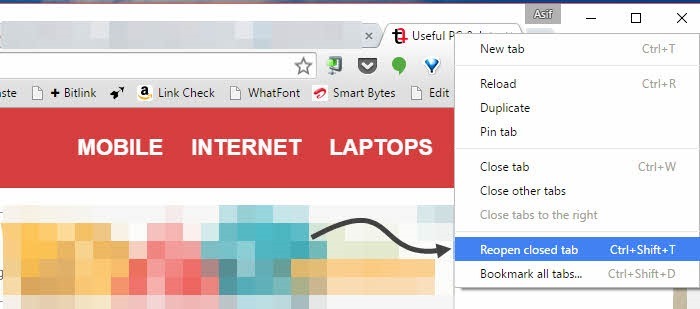 Ctrl + Shift ⇧ + T will get your closed tab back to life, this saves lives, especially when you are doing something life-changing inside the tab, such as watching a funny cat video or reading something important, this feature will take you exactly where you were (well,  it works most of the time)
8. Optimize your browsing experience using Google Chrome's Task Manager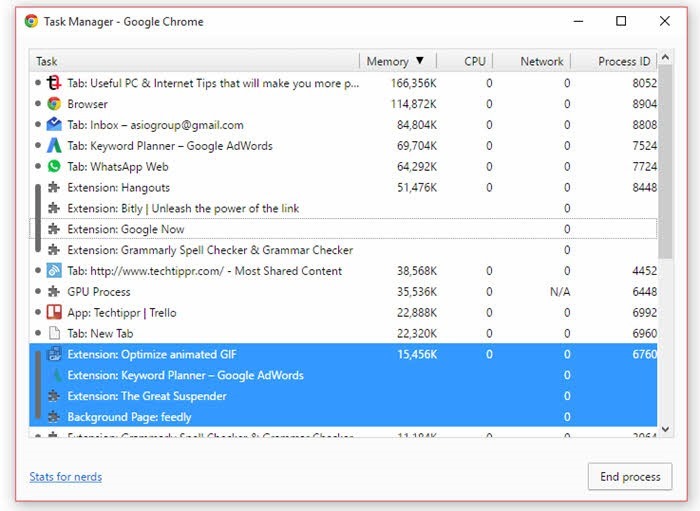 You may often find yourself in a situation where you have a lot of working going on with a lot of tabs open, Google has put in a nice taskbar for you to look at how your PC's RAM is distributed among different processes of Google Chrome, you can then end the ones you think you do not want.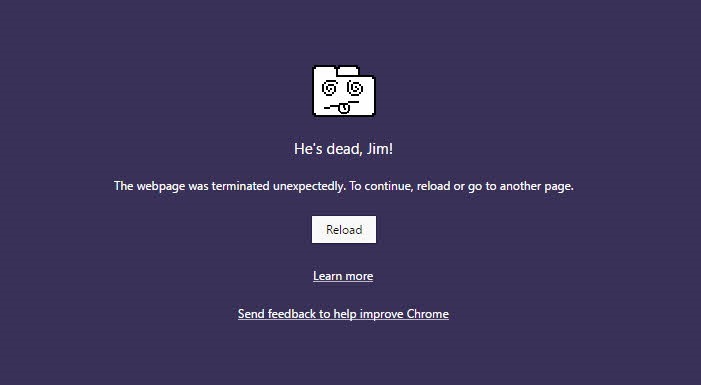 Ending a process of a Tab is different from closing it, as the tab remains open and it's just not loaded into the memory, so, you can always reload it when you want to work on it, a clean and easy way to get some extra memory to do your work smoothly.
More Google Chrome optimization tips are waiting for you on the other page.
9 Enhance the Functionality of Google Chrome using Extensions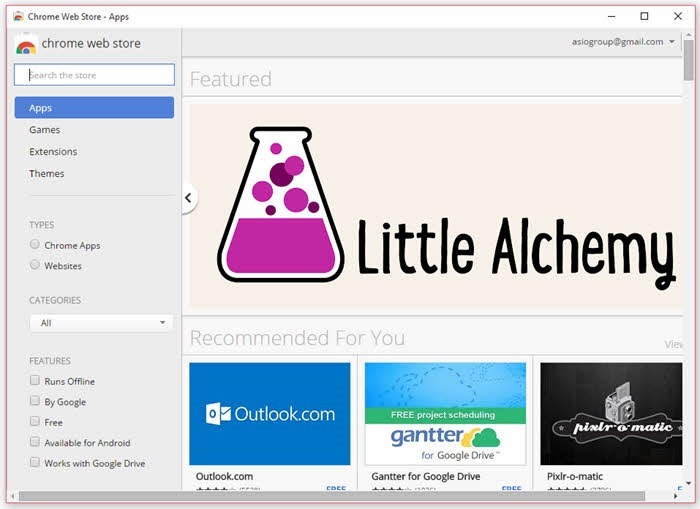 Google Chrome has a Chrome Web Store which lists super useful extensions and apps that can turn your browsing into a fully working PC.
The extensions are so powerful that Google introduced an OS based on entirely on Chrome to power Machines that works just like any other PC and are called Chromebooks.
I've used Chromebook as my primary machine during my travels and was successful able to work on my business entirely inside a browser, yes, Google Chrome. thanks to the awesome chrome extensions.