In the last few years, I have used quite a few keyboards with my Windows PC.
I used wired keyboards, and I also used wireless keyboards. I was always in search of the perfect one that can help me type faster.
Two of my most loved keyboards are from Logitech and Rapoo. The Logitech MK240 and Rapoo 6100.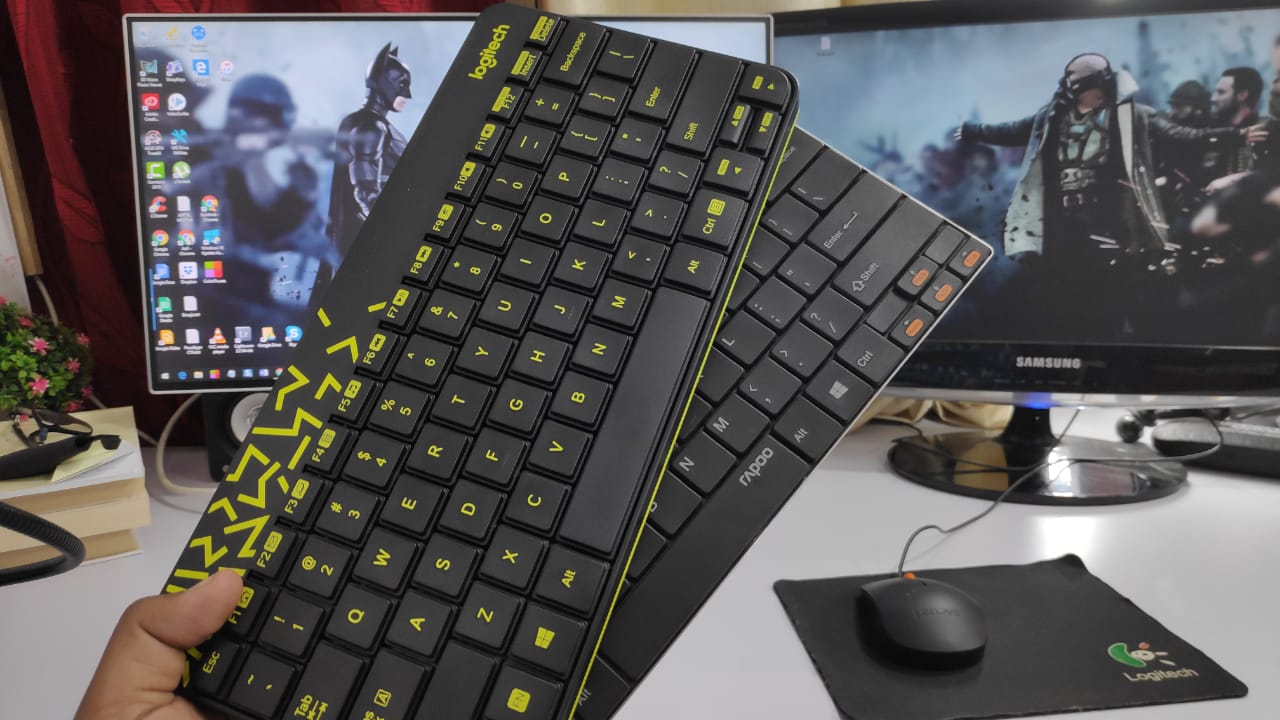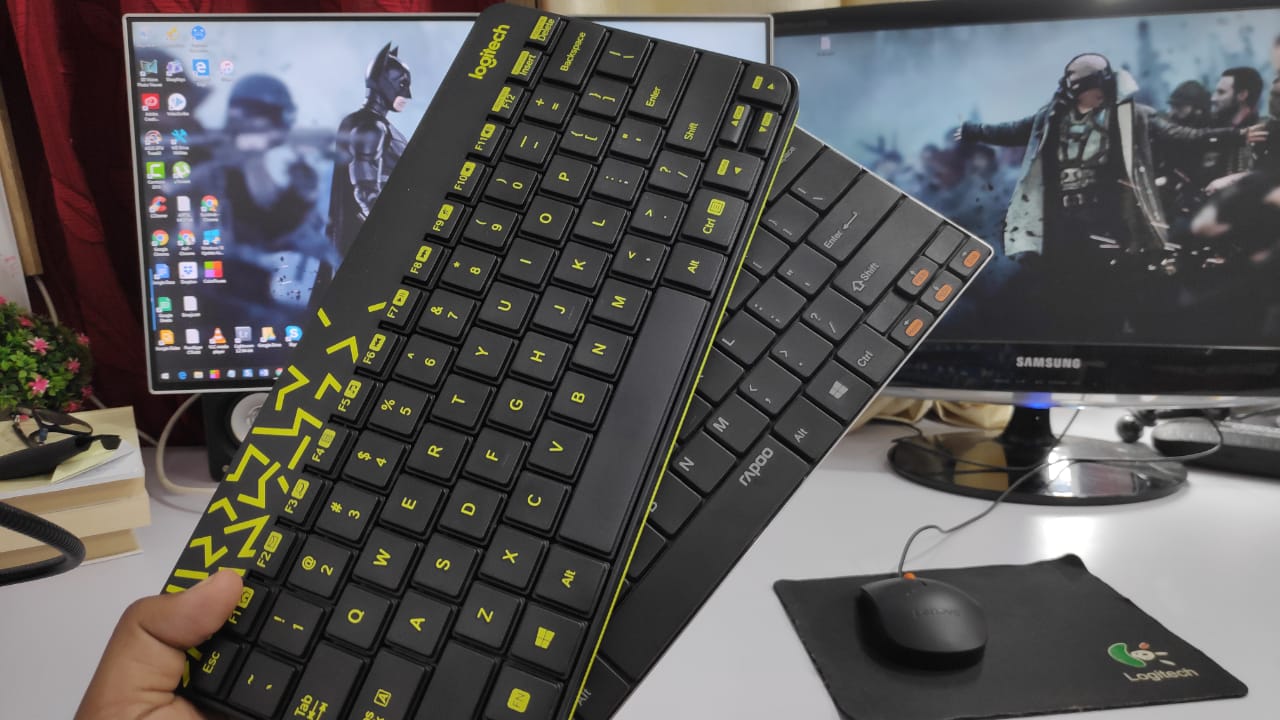 Being a minimalist, I love to keep things minimal on my desk, and these keyboards are perfect for that purpose.
They are compact since they do not have a dedicated numeric key, and they are wireless.
My workflow is such that I have to work on different machines, between Macbooks, Chromebook, and Windows Desktop.
I usually spend most of my time on laptops so these keyboards give me a similar kind of feeling when I use my Windows desktop.
Should the Logitech MK240 be your next keyboard or should it be the Rapoo 6100?
Compactness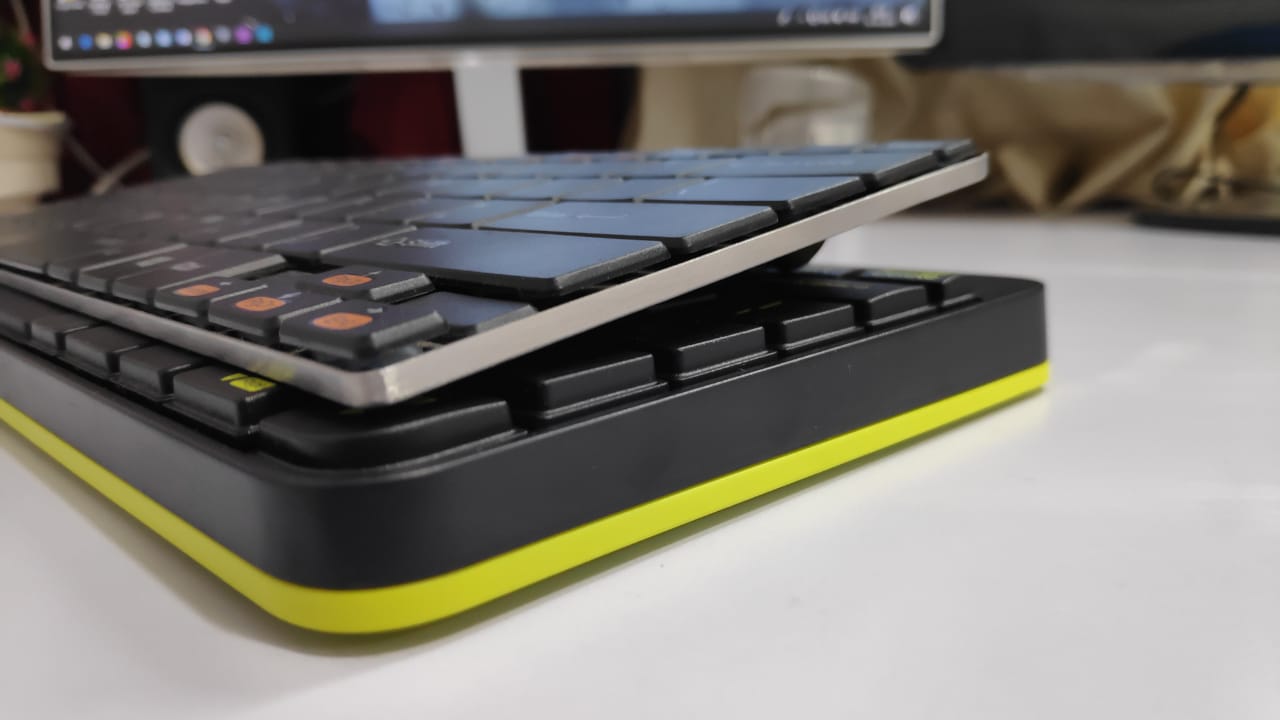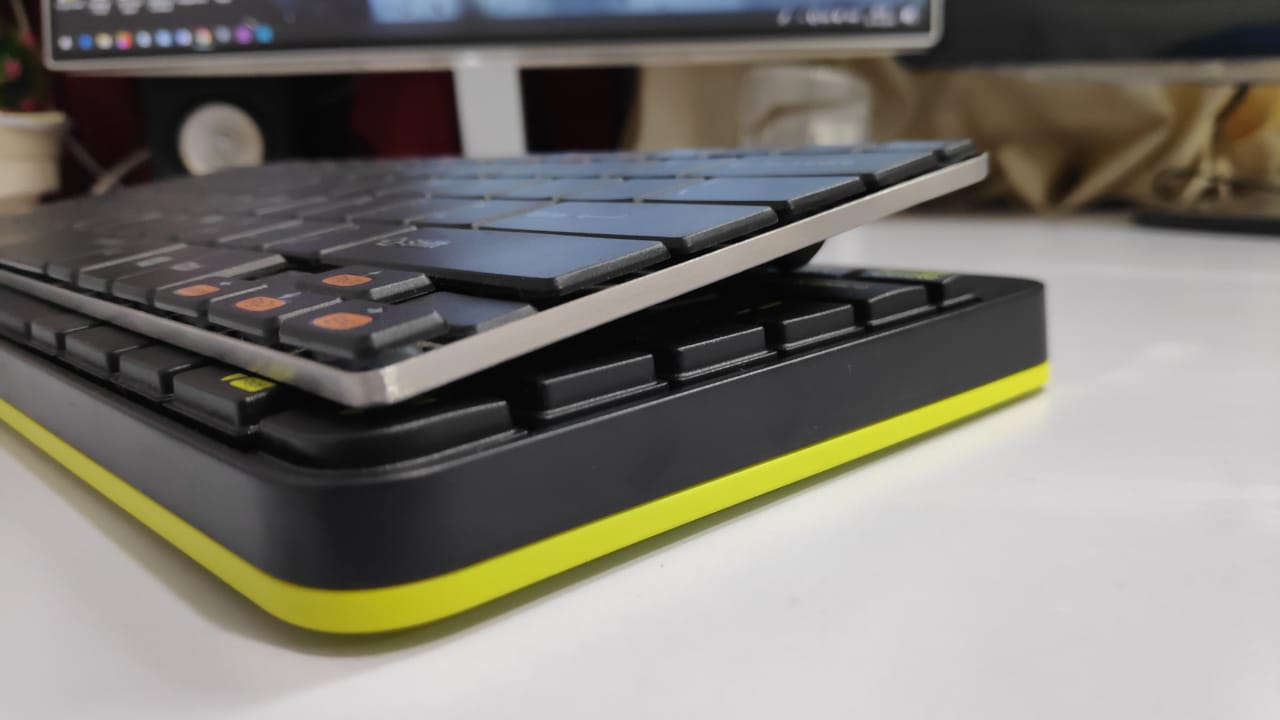 Both keyboards belong to the compact category, but the Rapoo 6100 slimmer, it's like razor-thin when compared to the MK240.
The Rapoo 6100 gives you more of a laptop keyboard feel where the Logitech MK240 keyboard keys are more like desktop keyboards.
The good thing about the Logitech MK240 is that it is a combo of keyboard and mouse, so you are also getting a mouse and you won't have to spend additional money to buy it.
Typing Experience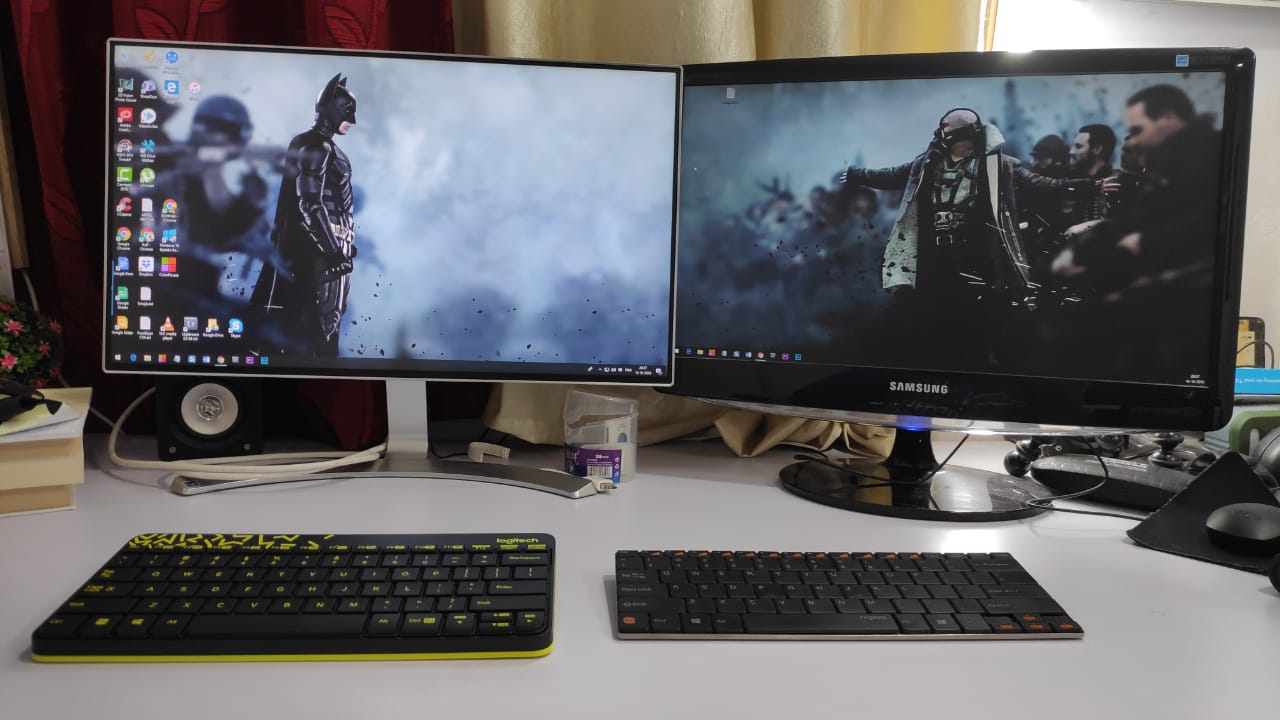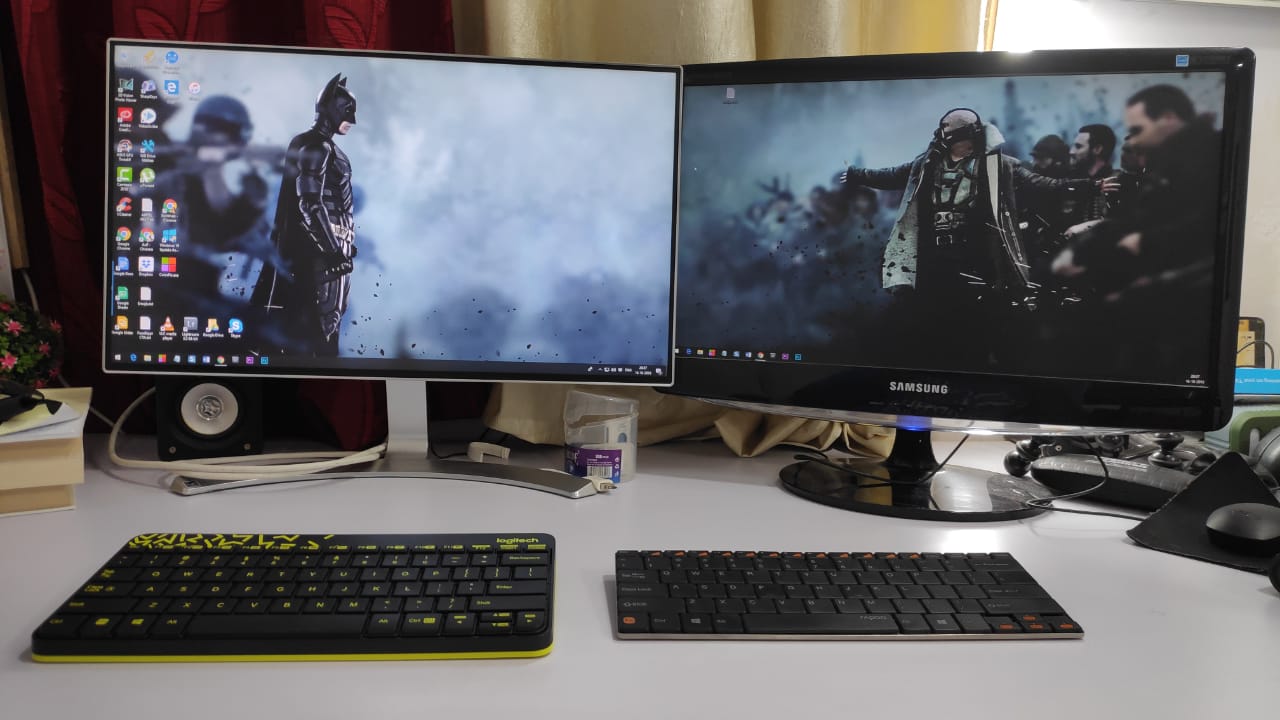 The feel of typing on Logitech MK240 is mich like the one on a desktop keyboard, so the slimmest keyboard is not always the best one out there since the Logitech MK240 gives more key travel. Here is a detailed review of Logitech MK240
But if you are someone who uses laptops, getting the Rapoo 6100 is more logical since you won't have to constantly adjust to a different typing experience offered by the Logitech MK240. Here is a detailed review of Rapoo 6100
Connectivity
Although both the compact keyboards are wireless, they are both different technologies. The Rapoo 6100 is a Bluetooth based keyboard, while the Logitech is radio frequency-based wireless (2.4Ghz)
So, the Logitech MK240 has a USB Dongle, which you need to connect to your Laptop or PC, since it's USB Type A, you need an OTG cable if you want to connect it to a Mobile, or maybe get USB Type C Dongle Hubs if you are planning to use with machines like MacBook Pro which have got only USB Type C.
While, on the other hand, Rapoo 6100, being Bluetooth enabled the wireless keyboard, don't require any dongle as it can be connected to any Bluetooth enabled device, which is widely available in every device.
Even Smart TVs these days have Bluetooth inbuilt, which means you can connect the Rapoo 6100 with Smart TVs. You don't need any workaround to connect it with smartphones either since Bluetooth is available in Smartphones. The same goes for MacBook Pro and other modern laptops.
Even if you want to use it with PC, you can get a Bluetooth dongle for as low as $5. But, connecting the Bluetooth dongle with the Rapoo 6100 was a challenge in my experience.
Let more share more information about my experience in the section below.
My Experience
Since I've used it, I can talk about my experience of using them both. As I said, it was a challenge connecting Rapoo 6100 to my PC.
Once it gets connected, it cannot be connected to any other device since you have to pair it again with another device. This, however, is addressed in many higher variants of Bluetooth enabled keyboards where you can connect it to multiple devices at once.
While using the Logitech MK240 with any device is pretty easy, connect to USB dongle to the device, and you are good to go.
Both the Keyboards use two AAA batteries, alkaline recommended, once you put them in the Logitech MK240, forget about replacing for a good one year.
It was so good that I got another piece after my old Logitech M40 stopped working.
And I remember I used the last one for more than three years and replaced the batteries twice.
So in plain English, if you are looking for a keyboard that you want to use with your laptop, which has got Bluetooth, it may sometimes be a smartphone or Smart TV, then the Bluetooth enabled Rapoo 6100 is your best choice.
But if you are looking for a compact keyboard for your desktop or even laptop that you are planning to use on a desk, don't want to maintain it, then go for Logitech MK240.