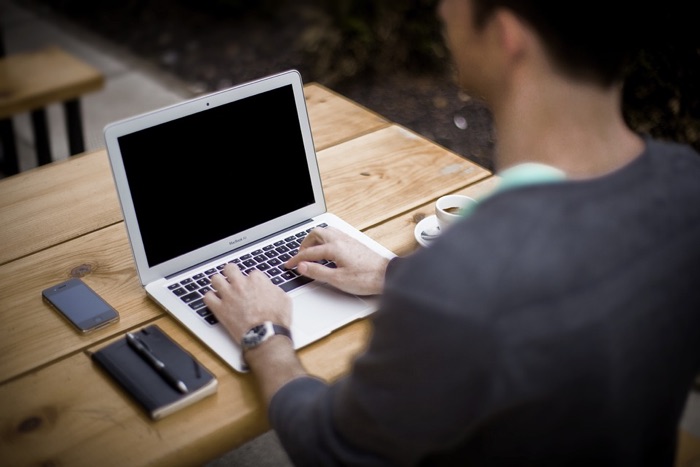 You might be aware how popular these online shopping sites have become by a number of ads being run on the TV these days. Chances are, you may already have bought a thing or two from these websites. It a great way to shop with a comfort of your couch.
Mostly, the online prices of the products are cheaper than physical stores, but with growing competition in eCommerce,  the online prices are different on each website.
Also, these sites come up with exciting deals and discount coupons for their customers every now and then. So it's a better idea to check with multiple sites before you actually buy something online, this single practice will save a huge amount of money.
Here is the drill, how many online shopping sites do you know? Flipkart, Amazon.in, Snapdeal, Jabong would surely be on your list, but there is a range of online shopping sites offering products from almost every category, be it consumer electronics or kitchen appliances or apparels.
[su_table]
[/su_table]
Here comes the role of comparison sites, which are growing in number just like the eCommerce sites. What these comparison sites do is very simple, they show you the prices of a product on all possible eCommerce sites which has listed the product on their sites.
They get a commission out of every purchase the user makes so they are happy to do the hard working of finding the best prices to you.
We tried each comparison sites we could find usable and are listing them below. Each site offers comparisons to the prices but is little different from each another.
But if you have to use just one site use MySmartPrice, which also has a section of Daily Deals which is worth checking out. Junglee.com (which is owned by Amazon) and Buy Hatke also do the job very well.
We tried searching for iPhone 5S on these comparison sites and have attached the screenshots below to show how each and every site performed the search queries to give you a better idea of how each site works.
[su_spoiler title="Compare Raja"]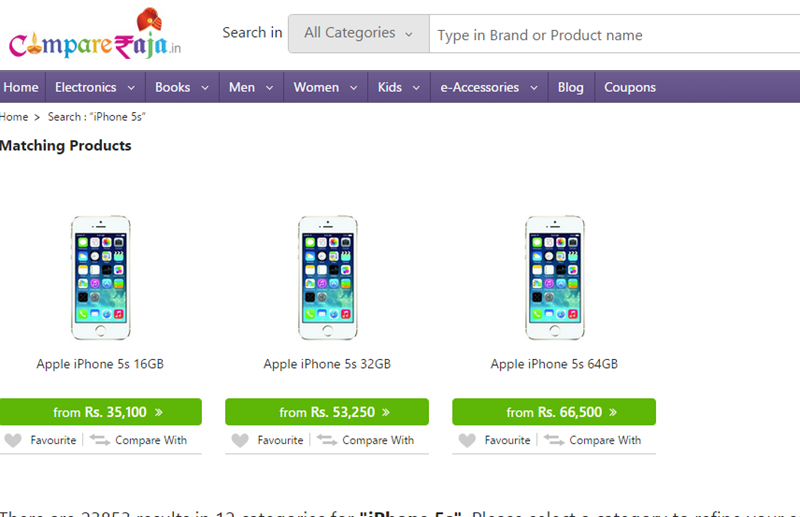 [/su_spoiler]
[su_spoiler title="Price Dekho"]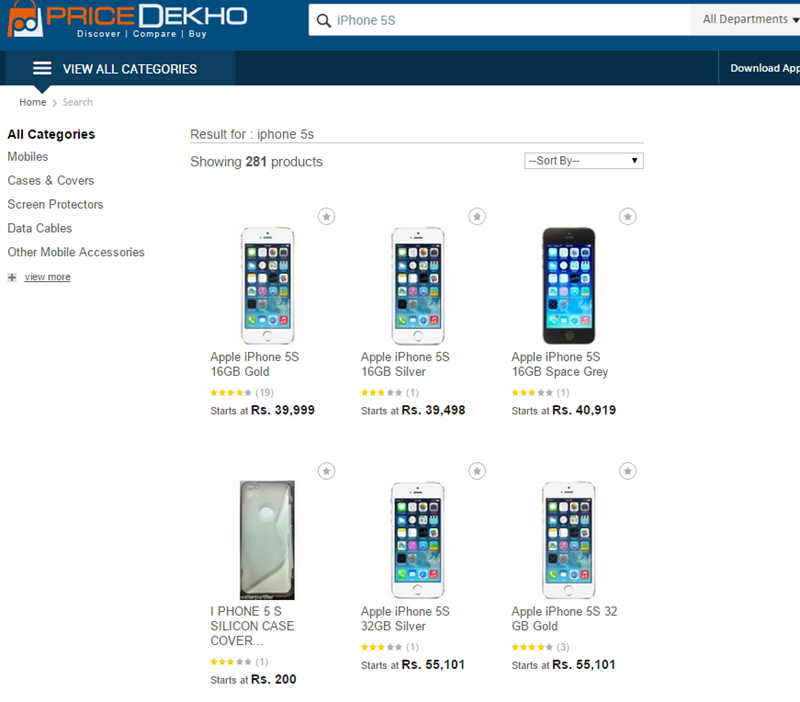 [/su_spoiler]
[su_spoiler title="PriceCheck India"]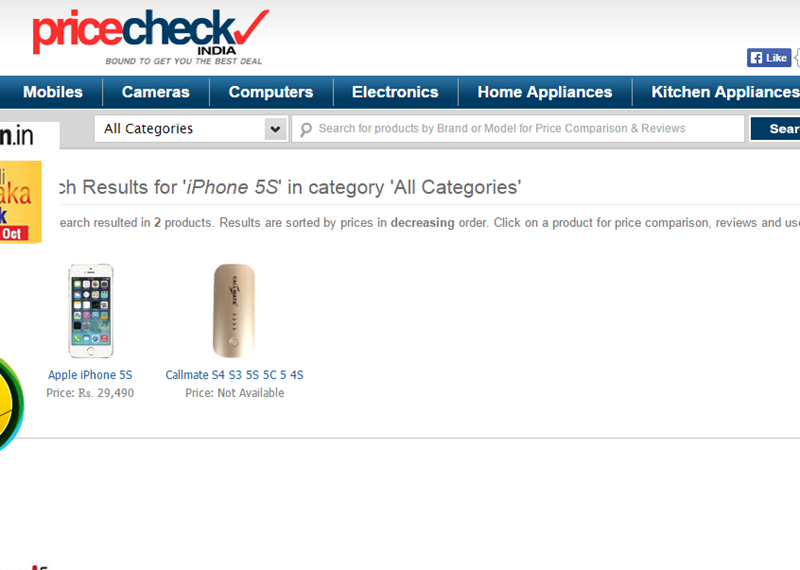 [/su_spoiler]
[su_spoiler title="Buy Hatke"]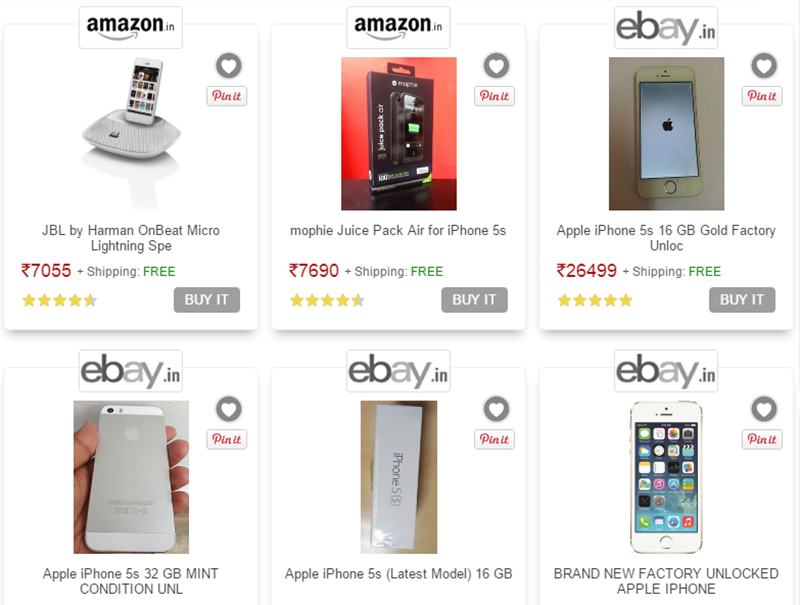 [/su_spoiler]
[su_spoiler title="Compare India"]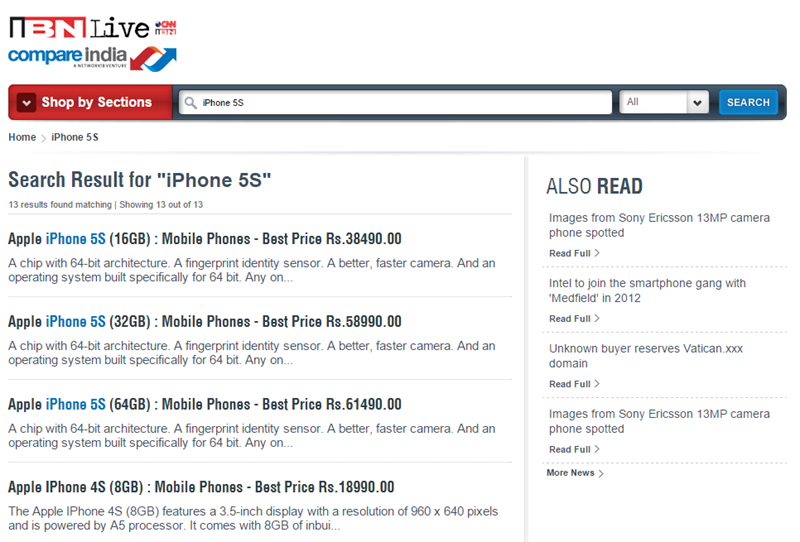 [/su_spoiler]
[su_spoiler title="SmartPrix"]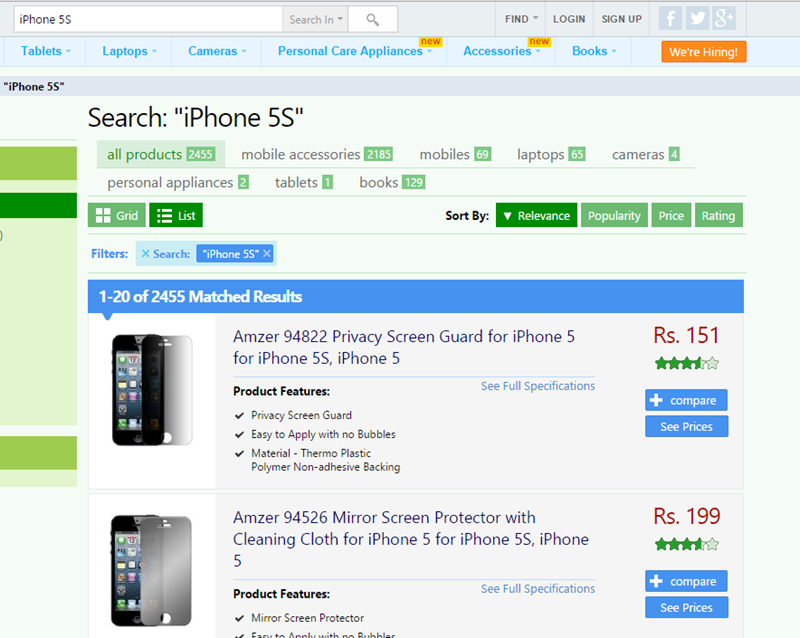 [/su_spoiler]
[su_spoiler title="Junglee"]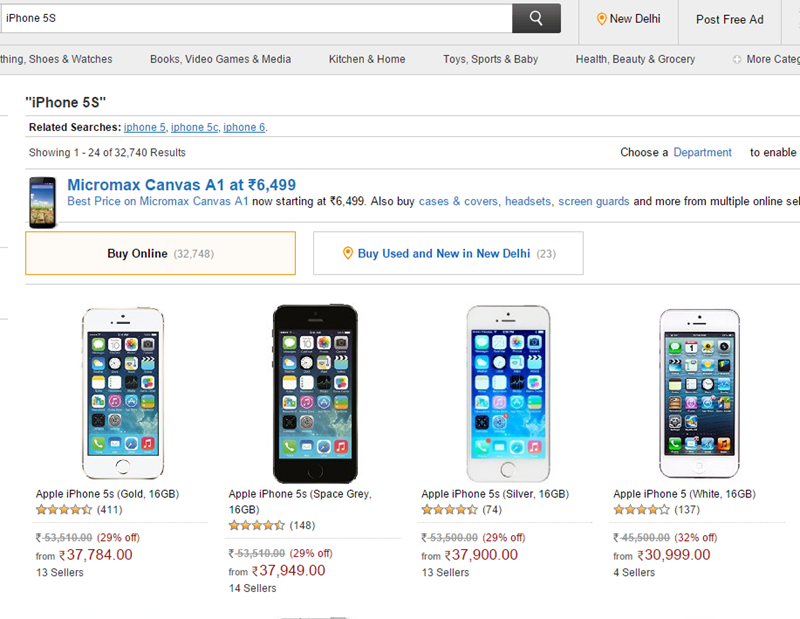 [/su_spoiler]
[su_spoiler title="My Smart Price"]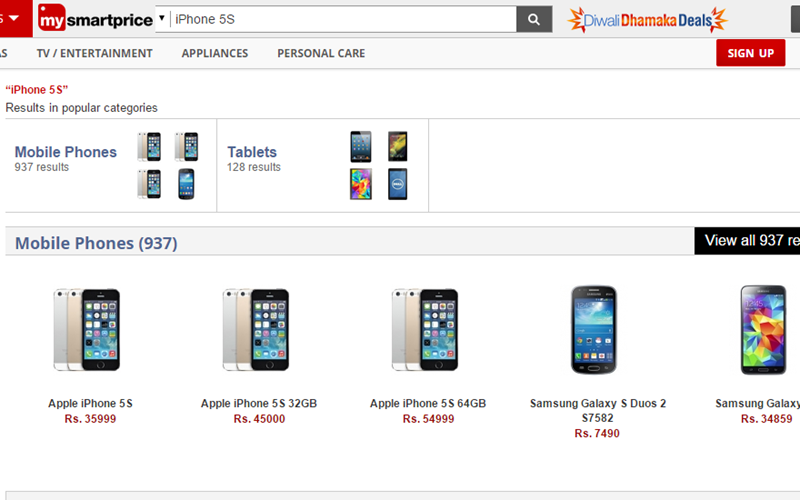 [/su_spoiler]