I recently started using my MacBook Pro in clamshell mode. Apple calls it close to display mode because well you have to keep the MacBook closed, and the connected monitor becomes the primary display.
I am currently using my 43-inch 4K Smart TV that gives me Ultra HD resolution which is four times the resolution of my previous full HD monitor.
So, it is like working on a 4 monitor setup. And it is pretty amazing for productivity. Now there is no need to minimize a window to look for the other window every window is displayed on a big screen.
So you can work on one window and keep another window open for reference maybe two or three windows at the same time you can also have file manager open so that you can drag and drop files between different Windows.
It was already pretty efficient in Macbook Pro, thanks to the four-finger gesture that lets you view your entire opened Windows and select any of them in a single tap.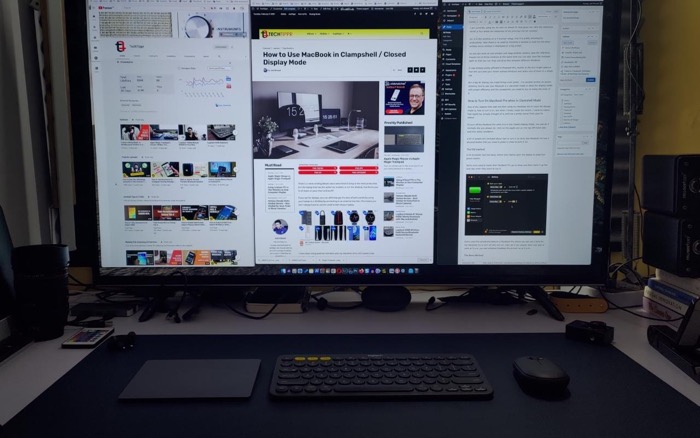 But a big 4K display has made things even better. I've already written an article detailing how to use your Macbook in a clamshell mode or close the display mode with proper efficiency and the accessories you need to buy to make the most of it.
How to Turn On MacBook Pro when in Clamshell Mode
One of the reasons that kept me from using my MacBook Pro in close the display mode is, how to turn it on. But when I finally made the switch, I came to realize that Apple has already thought of it, and has a pretty clever trick upon its sleeve.
To turn off the Macbook Pro while it is in the Closed Display mode, you can do it normally like you always do. Click on the Apple icon on the top left-hand side and then select shutdown.
A lot of people are confused about how to turn it on since the Macbook Pro has a physical button that you need to press in order to turn it on.
The Old method
A lot of people had this issue, where they had to open the laptop to press the power button.
Some even used to make their MacBook Pro go to sleep and then wake it up the next day when they want to use it.
Some used the scheduling feature in Macbook Pro where you can set a time for the Macbook Pro to turn off and turn on. Like, ok if you usually start your day at work at 9 a.m. you can schedule MacBook Pro to turn on at 9 a.m.
The New Method
But, the new closed-display mode identifies when it is connected to the monitor and turns on when you connected to a power source.
So, now you can simply switch on power to the charger connected to the Macbook Pro and it turns on when it detects the power source.
Pretty clever, isn't it?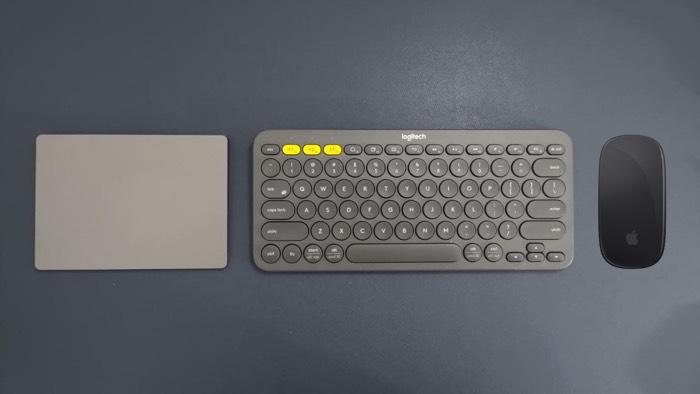 And with the closed-display mode, you might be using a Bluetooth mouse and keyboard, which automatically gets connected when the Macbook is powered on which means you can use your Bluetooth keyboard to type the password as well.
I hope you find this article useful, you can read more Macbook, Productivity, and Office Tips related articles on the blog to make your tech life easy