Accidentally the passwords in your Google Chrome? Don't. read this entire find all possible. Try to recover your password in Chrome.
Google Chrome is a great browser. It has extensions that improve your browsing and boost productivity.
Its Password Manager saves passwords automatically, updates them when changed, and makes logging in easy with one click. After years of use, it's hard to remember or type all those passwords. So here's how you can recover deleted passwords in Chrome if needed.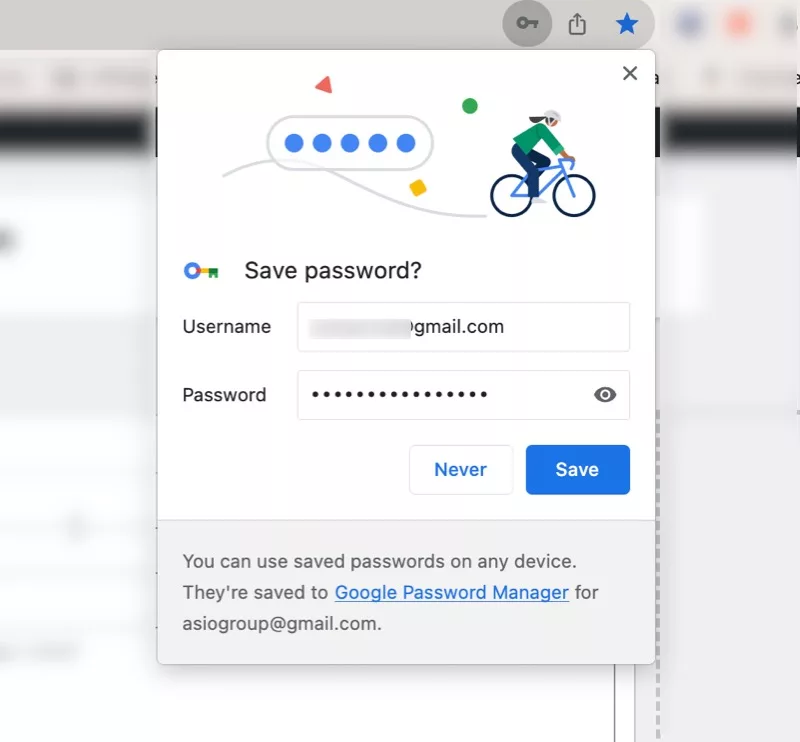 Do you have a second Device with your Google Account?
We all have multiple devices with our accounts logged into it, if this mishap happened on your mobile phone, perhaps you have Google account logged in on your Laptop and it is currently not in use, at least not after you are deleted the passwords.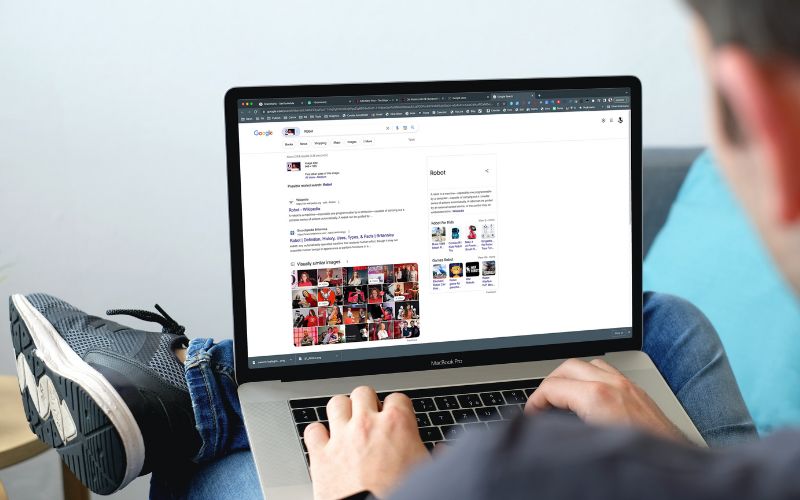 Because if it is being used and is connected to the Internet, chances are, it got synced to your mobile phone and all the password has gone from the laptop as well. Because this is how the 'Sync' works.
If you have an unused device, here's how to retrieve your passwords.
On your current device (Device A), Turn off sync from Chrome-Settings- Logout & Turn Off Sync (Remove Chrome Data).  This disconnects the device from cloud storage and stops syncing.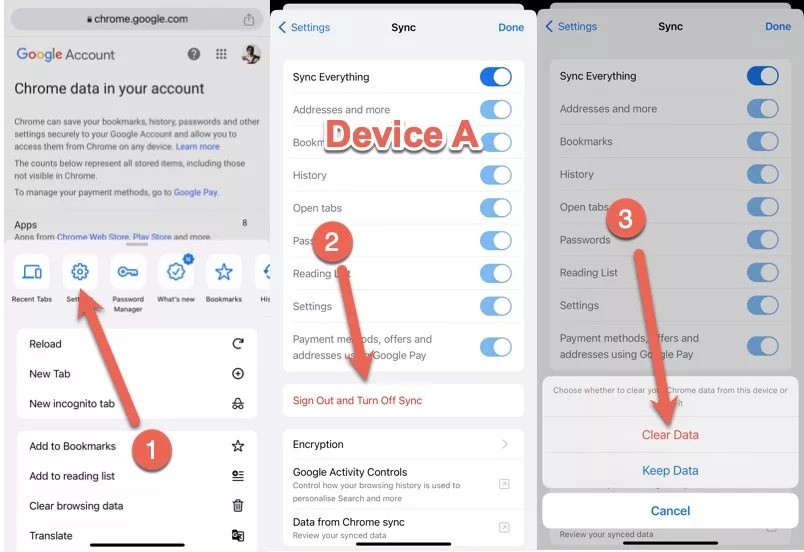 On your unused device (Device B), keep it disconnected from the Internet. Turn off Sync. This will log you out from Google account. Important: Do not check 'clear bookmarks, history, password and more from this device'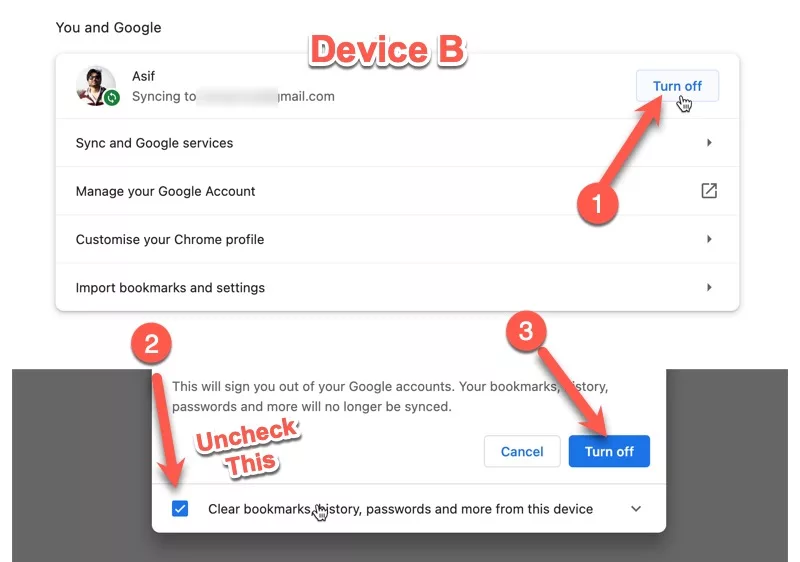 Now that Sync has been turned off, the device where you log into Chrome, using your Google account, will sync its data to Google.
Log into Chrome on Device B, and let it sync back all its data to Cloud.
Log into Chrome on Device A, and let the Cloud data get synced to your device.
Things that May or May Not Work
Use a data recovery tool to scan the hard drive and find Chrome's password data files, which may have copies of deleted passwords.           This might be useful if your computer is unused just like in my case. But if the data was removed from computer, it won't work.
Restore from any backups, like system image backups, that pre-date the accidental password deletion. You can find this in Windows PC. 
This will only work if you have a recent backup because the older the image backup of your computer is, the less updated data will be restored
Check if any passwords were backed up to an external password manager, like LastPass or Dashlane as they can be restored from these third party solutions.
I found third-party password managers very useful. I suggest everyone use them frequently to keep their data safe. More details below.
Quite strangely, the last option also worked for me. Turns out I had Lastpass Chrome extension installed on a Google Chrome browser. It had almost every password saved in it.
It's just that I had stopped using it a few months ago weeks ago as i found Google Password Manager to be equally good.
Some account passwords were not in LastPass, but this made me realize how important it is to to use a third party password manager and not be dependent on one software/service. Google ecosystem in this case.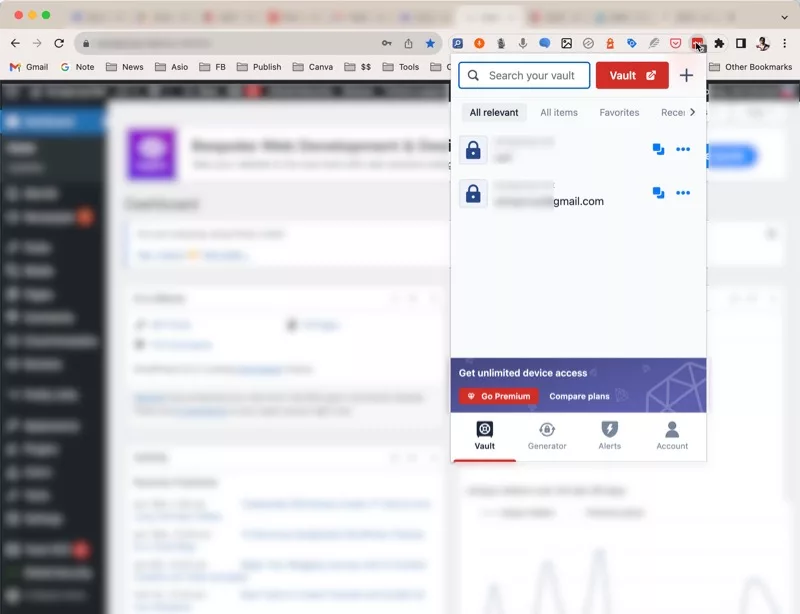 Many of us do live within larger software ecosystems like those created by companies like Google and Apple.
Relying too heavily on a single ecosystem can be risky if you were to ever lose access or switch away from it. Some key points:
Ecosystems like Google and Apple provide convenient services that integrate together, but lock users in. For example, using Chrome, Gmail, Google Drive, Android, etc. makes things easy but data is siloed.
If you accidentally lose access to your account or want to switch services, your data can be difficult to extract. For example, forgetting the master password to your Google account locks you out of not just Gmail but other Google services.
It's wise to also use some cross-platform, open and interoperable tools. For example, using a password manager like LastPass rather than only the Google password manager.
Diversify where you keep key data like passwords, documents, photos, etc. so you aren't fully reliant on one ecosystem.
How LastPass is better? Read this article.