Doesn't it irritate you when someone tags you in their own photos and it starts appearing on your timeline?
Thankfully Facebook lets you review all the tags before it goes live on Facebook.
When you are on the Facebook website on your desktop, you will find a question mark I can on the top right-hand side.
Clicking on which will give you several options one of them would be about privacy. It will open things about privacy, and the page will have another option to take you to the extended privacy page, which has more options.
Alternatively you can click on this link to go to the privacy page on Facebook.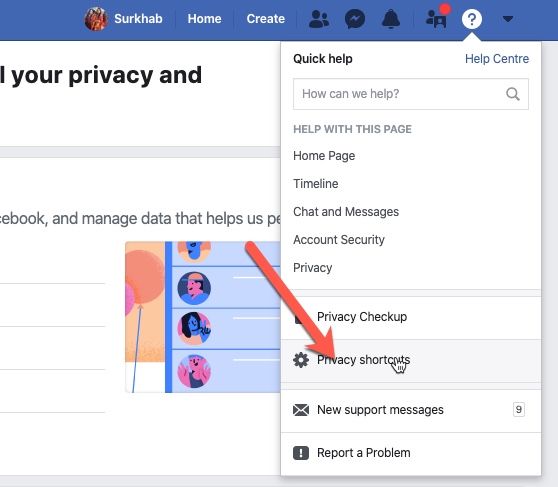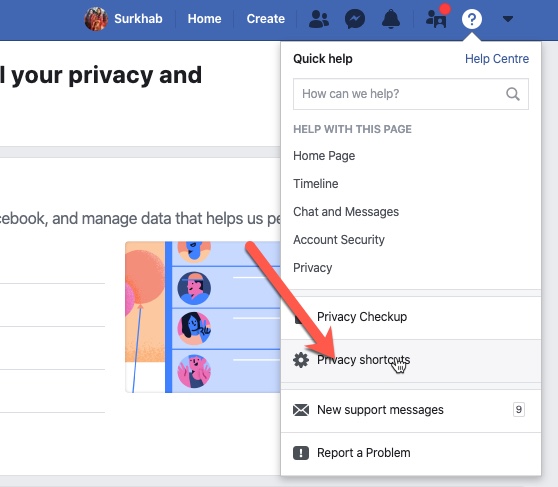 Left sidebar find timeline and tagging, clicking on which will open several options.
Make sure the two options available in review section are enabled.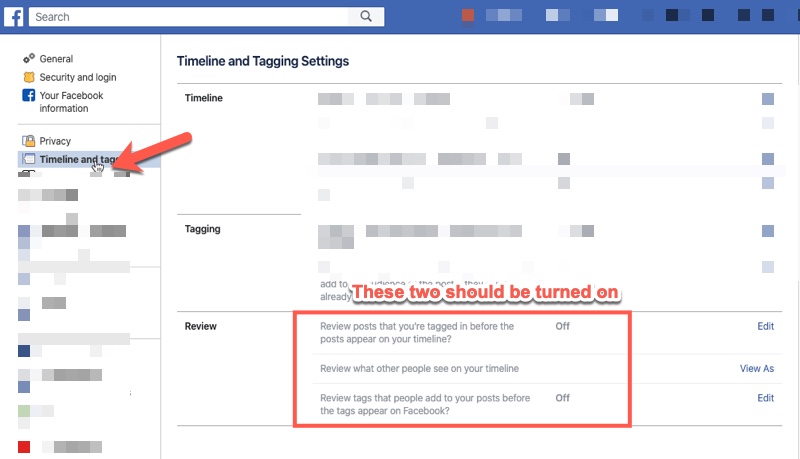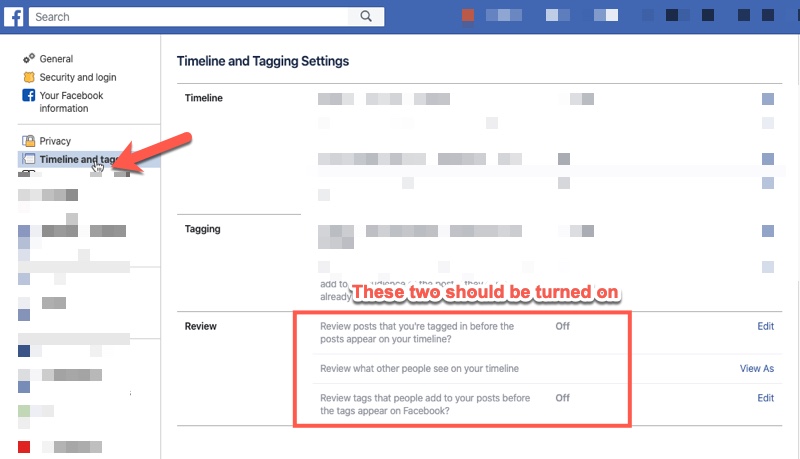 Just click on the edit button mentioned against the option, and select enable from the dropdown. And you are done.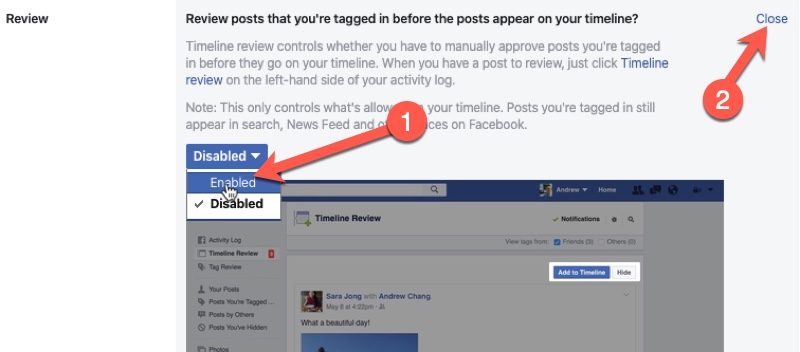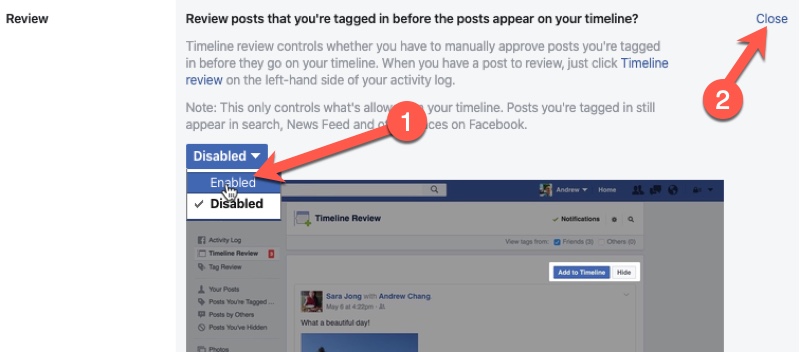 Now that you are done with limiting all the future tags, it's time to remove all the existing tags that appear on your timeline.
It is pretty irritating to see other peoples photos in 'Photos of you' section, although it is mainly meant to be used when you are actually in someone else's photos so that they can be found and placed under one album, some people overdo it, and Tag you in their random photos.
Not just photos, people die in random photos as well. One option you have got to remove these tag is by going through your timeline manually by scrolling down and removing them one by one.
But there is a faster method of doing it in bulk.
How to Remove Your Tags from Photos on Facebook in Bulk
The best way to do is from the 'Activity Log', that can be found on your timeline.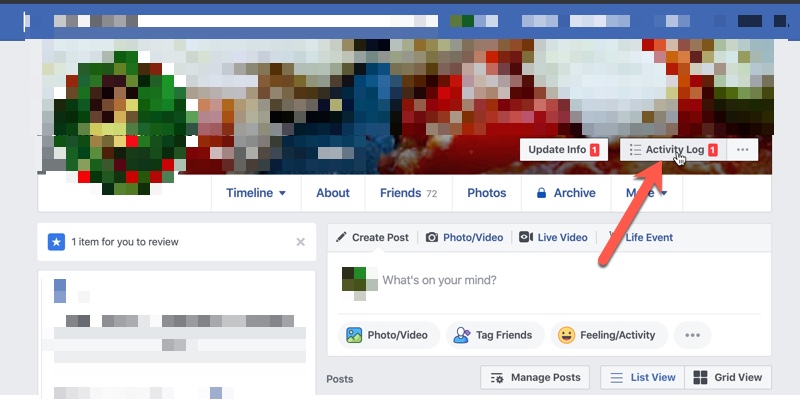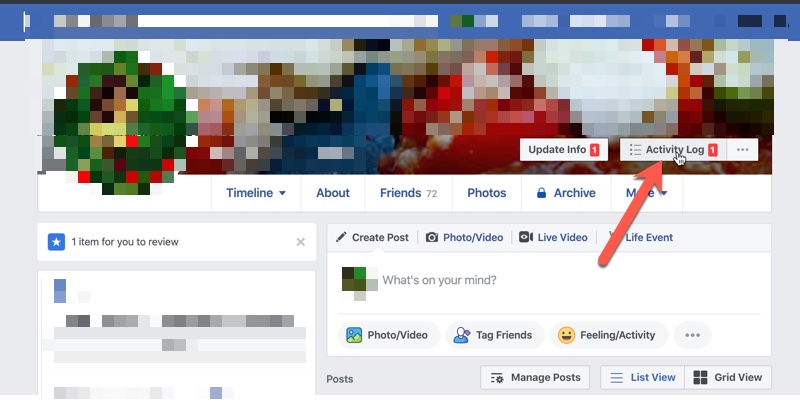 When clicking on it, the dedicated activity page gets loaded. It keeps a record of everything you do on Facebook, whether you have commented on someone's photos for posts, things you have liked, videos you have watched, basically every activity.
In the left sidebar you will find, photos and videos, under which, you will find photos you are tagged in.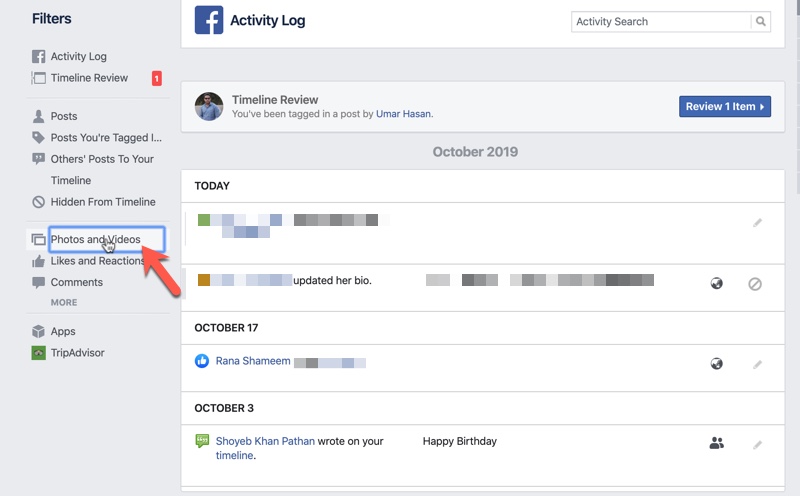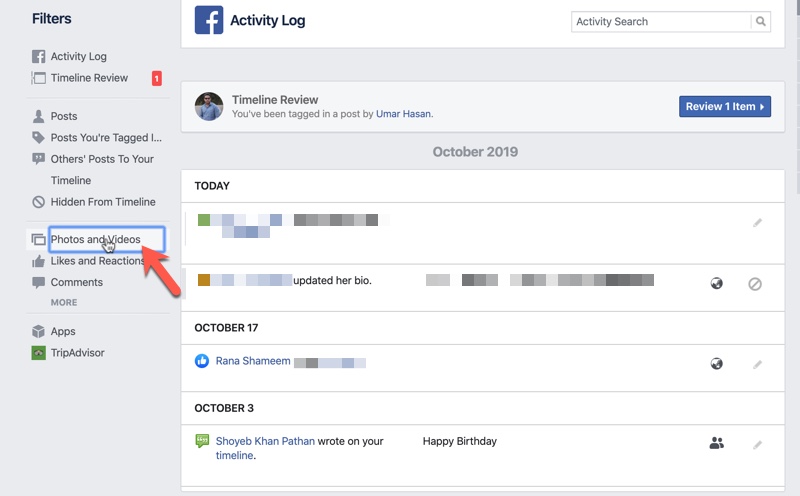 When you click on that, you can view all the photos you have ever been tagged in.
A checkbox will appear on every photo you are tagged in, and you can select up to 10 photos at once, then click on remove tag button on the top right-hand side.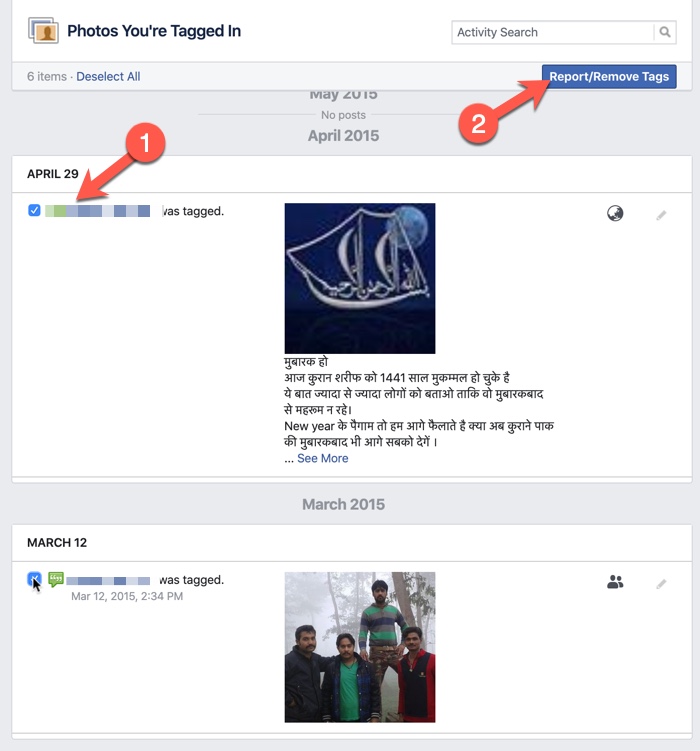 A popup will appear, giving you two options. One would be to simply untag yourself from the photo and the other would be to report the photo as well.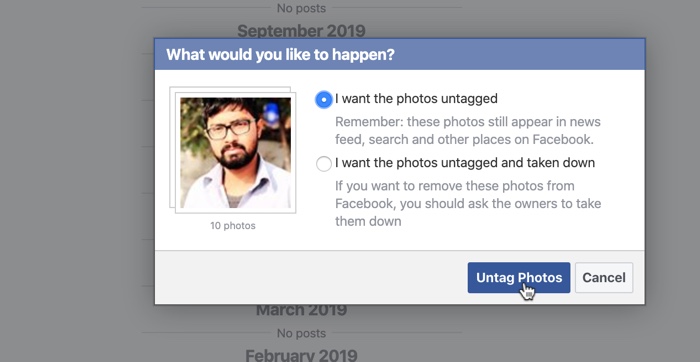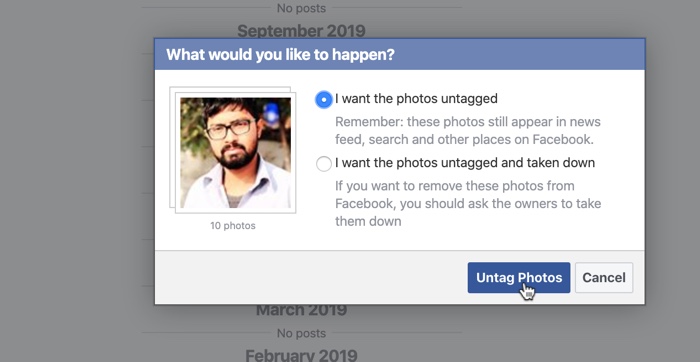 If you do not have anything against the photo you can select the first option and then untag yourself.
Honda right side bye you will see years, you can click on them to go directly to the particular year if you do not want to scroll down.
How to remove your tag from other posts
In a similar manner you can also remove your tags from posts of other people, that you need to select, that option from the left sidebar on the activity log (refer to the image below)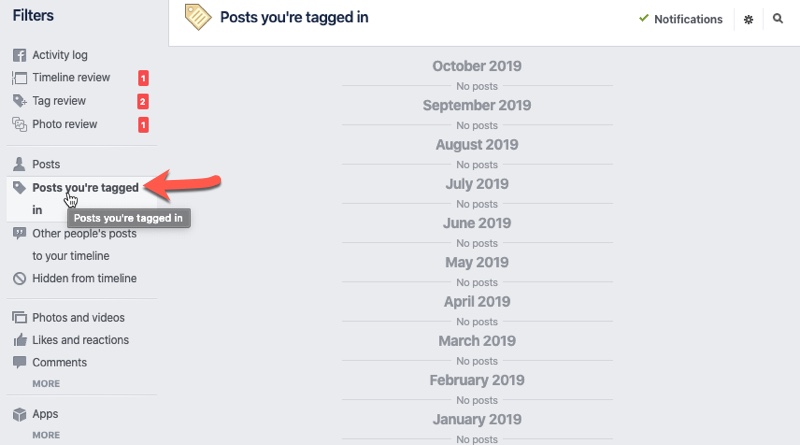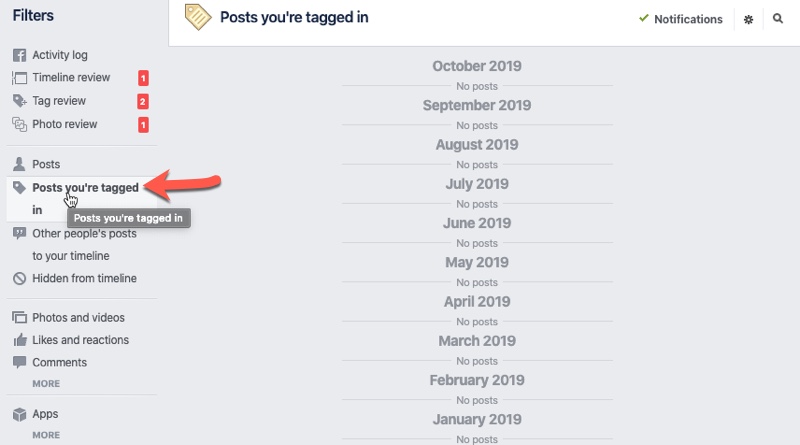 This is how you can remove all the tags from Facebook where ever you have been tagged.
The activity log is kind of amazing because you can also find things that you have missed earlier if you have commented on it or maybe even like that.
When you click on 'More' in the left sidebar of the activity log, you can view the videos you have watched, your search history, people you are following, groups you have joined, things you have saved, pretty much every activity that you have done on Facebook is there.
I hope you find this article useful.