I have watched a few YouTube Shorts and Instagram Reels at this point, talking about an incident that happened in a lab in Japan. 4 Robots turned violent against humans and killed 29 of them.
Interesting–Top robotics company in Japan – 4 robots being developed for military aplications and killed 29 humans in the lab??

General Patton pic.twitter.com/QjxxfBrIEg

— PXP Security & Inves (@PXPSecurityInve) November 4, 2022
The source of every video I watched is a video of a lady giving out a speech at some event. The appearance of the lady looks as if she knows what she is talking about.
Here's what he has to say,
 At a top robotics company in Japan this week. Four. Robots being developed for military applications killed 29 humans in the lab, and they did it by shooting what he called metal bullets. I didn't know there was any other kind. The scariest part is that lab workers deactivated two of the robots, and took apart the third, but the fourth robot began restoring itself and somehow connected to an orbiting satellite to download information about how to rebuild itself even more strongly than before.
And this, this next sentence is, this is a quote, I'm, I'm writing this down. I've been doing this for years. This is serious. Linda, but you're never going to hear about this in the news.
Welcome the Age of Misinformation
I did some Google search to find that her name is Linda Moulton. She is a Stanford graduate. She is a journalist and a conspiracy theorist. She has her own YouTube channel as well, with the name EarthFiles.
Going through her YouTube channel, I found she talks about Aliens and AI, Near Death Experiences. Basically, she has watched too much Netflix.
I find her YouTube channel has a purpose, for people who want something more to hang on to, after they have finished watching a movie or a TV show about Aliens, Space and conspiracy theories.
Did A Robot Really Kill Humans?
Whenever I read or watch something that is too believable or unbelievable, the first thing I do is, do a Google search to find a trusted source.
If a reputable media website has covered the story. Even then it's not guaranteed to be true sometimes but reputed newspapers don't publish anything without solid evidence.
And the same goes with this story as well. I did not find any reputed newspaper covering this incident. In fact, this and this report talks about how it has gone viral and not that it is true.
Being a  tech enthusiast and covering tech for more than a decade, I have my own analysis of this.
It is true that the Military is always keen on using cutting-edge technology to its advantage, this is why videos like these are so believable. The military does have its hands on some exclusive tech but intelligent robots that can turn hostile against them aren't one of them, it is mostly a movie script.
It is also true that Japan is at an advanced stage of using robots in day-to-day life. But the robots are not like the robots we see in the movies. here's a video from 2021 from japan's largest robot exhibition.
https://www.youtube.com/watch?v=2AiYirZPwIs
They are mostly dumb and are meant for specific tasks.
None of the showcased robot in the exhibition loos like it can be smartly dangerous. Although it can still pose some danger if malfunctioned and does something that puts human life in danger. But that would be because it isn't built that perfectly.
Can A Robot Connect itself to a Settlite to download information?
There's an interesting TV Show called Person of Interest. At the end of Session 5 of the TV Show, the AI uploads itself to a satellite to save itself from dying because of a virus. It's all amazing and cool to watch all of this in a TV series.
But if you heard someone say this happened in real life, it's quite scary.
Technically it can if it has the right hardware. I mean There's Startlink company that offers users to use the internet via satellite. But it requires users to install specialised hardware on their roofs.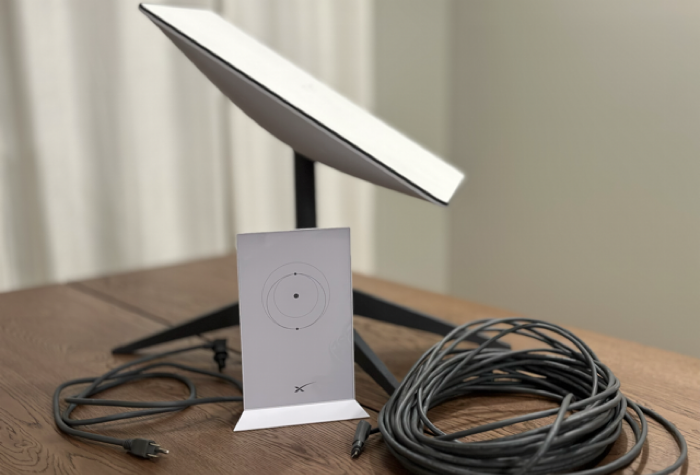 I highly doubt that robots have this type of hardware to make a connection to a satellite. Although the latest Apple Watch Ultra also has the capability to connect to a satellite to send an SOS message.
But the message would only be a few words in plain text because the data transmission would be too slow. And you need to be in a clear field to try to make a connection.
And if the robot really needed to download the information, it would have used the Wi-Fi to use the internet like all of us. I mean connecting to Wi-Fi should be a much better and easier option to use high-speed internet than to connect to a satellite.
So, relax, nothing like this of any sort has happened. We aren't there yet.