Data protection has risen to the top of organizations' priority lists in the current digital world. Effective data protection methods have become more important as a result of the volume of sensitive information being communicated and the growing reliance on electronic communication. In this sector, Microsoft Exchange Server is a significant player. We'll define Microsoft Exchange Server today and talk about how important it is to have a data security plan.
What is Microsoft Exchange Server?
First of all, you might be curious what is Microsoft Exchange Server actually?
Microsoft Exchange Server is a communications and collaboration software that it created. Its primary function is that of an email server, enabling the sending, receiving, and administration of emails inside an organization. Exchange Server, however, offers a wide range of capabilities that are intended to improve data management, communication, and collaboration in a corporate context. It goes beyond simple email management.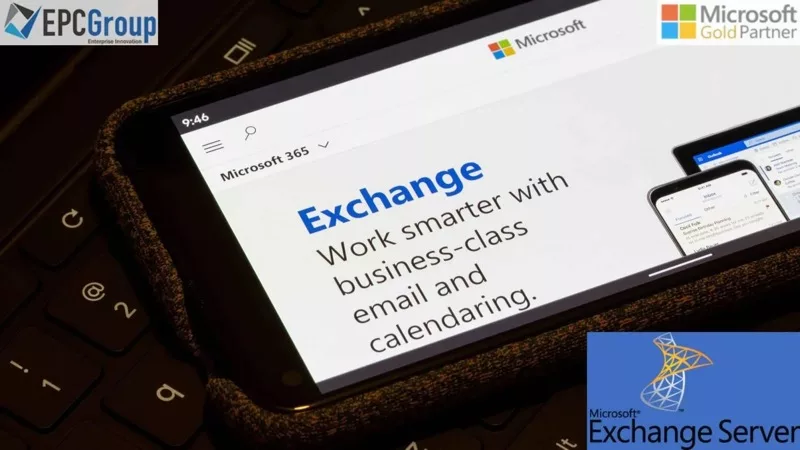 Key Features of Microsoft Exchange Server
1. Email Management: 
With features like shared mailboxes, rules, filters, and inbox organization, Microsoft Exchange Server is a potent email platform. POP3, IMAP, and SMTP are just a few of the email protocols it supports, assuring interoperability with a variety of email clients.
2. Calendar and Scheduling:
Users can easily book meetings, appointments, and activities thanks to Exchange Server. To simplify collaboration and communication, it provides shared calendars, resource booking, and automatic scheduling.
3. Contacts and Address Book: 
A centralized location for organizing and storing contact information is provided by Exchange Server. Users are able to share contacts inside the company and keep their address books up to date thanks to this.
4. Mobile Device Management:
Exchange Server provides mobile device management tools to provide safe access to emails and data from smartphones and tablets in light of the growth of mobile devices.
5. Data Protection and Security:
Strong security features like data encryption, spam filtering, and antivirus integration are included in Exchange Server to safeguard sensitive data from outsiders and online dangers.
The Role of Microsoft Exchange Server in Data Protection Strategies
Implementing an extensive data protection plan is essential as firms manage a growing amount of sensitive data.
Microsoft Exchange Server is essential to these tactics because it offers a safe and effective platform for controlling and safeguarding important communication and data.
1. Secure Communication: 
Emails and data in transit are protected by encryption techniques used by Exchange Server. This makes sure that private data is shielded from eavesdropping and unwanted access while being sent.
2. Data Retention and Archiving:
Exchange Server provides features for data archiving and retention, enabling businesses to keep track of emails and other forms of communication for regulatory compliance. By archiving, you can make sure that important data is safely kept and accessible when you need it.
3. Backup and Recovery:
Exchange Server makes it possible to perform routine data backups, giving companies the ability to restore lost or damaged data in the case of hardware malfunctions, human mistake, or other unanticipated events. The preservation of business continuity and the reduction of data loss depend on these backups.
4. Legal and Compliance Requirements:
Legal and compliance requirements that apply to many companies require the safe keeping of electronic communication. These needs are assisted by Exchange Server capabilities like eDiscovery and data preservation rules.
5. Protection Against Malware and Phishing: 
The built-in security tools in Exchange Server, including as spam filtering and antivirus integration, aid in protecting against malware, phishing scams, and other email-based risks. Users are protected from harmful material by this security, which also lowers the possibility of data breaches.
6. Remote Access Security:
Exchange Server offers secure remote access to emails and data in response to the increase of remote and hybrid work practices. This guarantees that workers may access their communications and information connected to their jobs from any location without jeopardizing security.
Organizations must prioritize effective data protection methods to preserve their sensitive information in a world where data breaches and cyberattacks are common dangers.
A key component of such tactics is Microsoft Exchange Server, which provides a feature-rich and secure platform for managing email communication and collaboration. Data integrity, availability, and compliance are crucially supported by its encryption, archiving, backup, and security capabilities.
The significance of Microsoft Exchange Server in data protection policies grows as organizations continue to develop and embrace digital transformation. Organizations may strengthen their data security procedures, promote secure communication, and confidently handle the difficulties of the contemporary digital ecosystem by utilizing Exchange Server's features.