Microsoft's newest operating system, Windows 11, promises to connect devices with Microsoft's intelligent cloud better. It will allow users to have a more user-centric computing experience.
Windows 11 is the latest operating system from Microsoft, which has been designed to be better, faster, and more secure. It can be installed on all computers that are running on Windows 10 Home or Pro.
Many people are hesitant to upgrade their operating system because they are not sure if it will work with their computer or they are not aware of some important features. If you want to make the most out of your Windows 11, here are some things you need to know before installing it on your device.
There are a lot of features in Windows 11 that would require new hardware so if your PC is very old perhaps the features you are excited about might not work on your computer.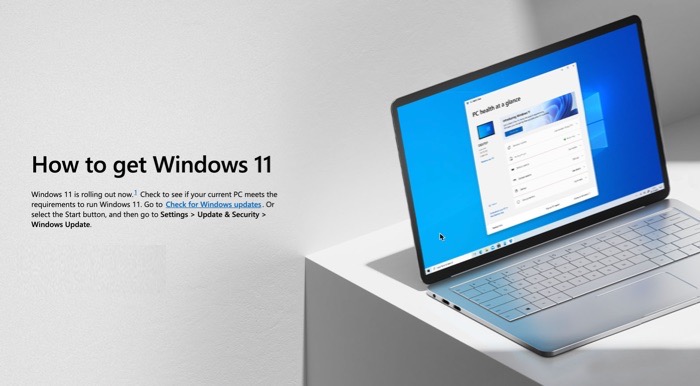 For example,
The 5G cable modem needs to be available on the device in order to use 5G,
If you want to use a HDR feature, your computer monitor needs to have HDR support.
Cortana requires microphone and speakers on a device to be able to speak to it and get feedback from it
Presence requires sensors that can detect human distance from device or intent to interact with device.
Snap feature requires the computer resolution to be at least 1920X1080
Spatial Sound requires supporting hardware and software
Touch feature requires screen to have touch support
2 factor authentication requires fingerprint reader for infrared camera aur a phone with bluetooth or Wi-Fi capabilities
Wi-Fi 6E requires new WLAN IHV hardware and driver and a Wi-Fi 6E capable AP/router
Windows 11 Installation Guide – Step by step process of upgrading your Windows 7 or 8.1 computers to Windows11.
Windows 11 is the next version of Windows 10. It is a giant leap from Windows 10, and it's a big change for many users. Windows 11 is the next generation of the world's most personal operating system.
The good news is, if you're running Windows 10, 8, or 7, you don't have to worry about upgrading because the update will be free for these devices. But that's only possible if you are opting for the windows 11 home edition, which is the choice of the majority of the people anyway.
Before starting the process, make sure you prepare yourself for upgrading to Windows 11. Check out things to do before upgrading to Windows 11
Upgrade your older Windows to Windows 11
Microsoft is rolling out Windows 11. If you have enabled automatic updates, you may have already got a notification regarding Windows 11, or you are about to get one in the coming weeks.
But if you do not want to wait, you can check it for yourself by going to Settings > Update & Security > Windows Update.
Change the windows 11 home edition upgrade is free to all previous Windows users. You don't have to pay anything and have to follow the instructions after that.
It can take 1 to 3 hours, depending on how fast your internet connection can download the OS files.