I recently came across a weird issue while copying files from my MacBook Air to my Flash drive.
The free space on my flash drive was around 7.2 GB and the file I was trying to copy was a full HD movie that was around 4.2 GB in size.
While trying to copy the file to the flash drive, I was getting a message, something like this.
File too large, the file is too large for the destination file system'
I have been using a flash drive to copy from and to my PC for years, but I never ever came across such issue. Maybe because anime triad copy-pasting a file of that size.
I tried checking the actual free space on the pen drive by going to the info, but the flash drive was totally empty.
So I did a bit of research and spend some time on a bunch of forums only to find that if the flash drive is formatted using FAT32, it has a limitation of file size for individual files. And the limitation is 4 GB.
So, if you have got an 8GB flash drive, you can copy paste multiple files to fill the 8GB flash drive, but none of the individual files can be 4GB or larger than that.
How to fix 'The File Too Large' issue
The solution is pretty easy you need to format your flash drive again using a different method, it can be NTFS or exFAT.
Now, another interesting thing to note is that flash drive formatted using NTFS won't be working on MacOS, you may be able to read the files but you won't be able to write on you flash drive.
If you're planning to use it only for windows you can go ahead and format your flash drive using the NTFS method but in case you are looking to use it with a Mac OS, you can choose exFAT, which is usable on both Windows and Mac OS.
How to format your flash drive using NTFS or exFAT on Windows PC
Formatting your flash drive on a Windows PC is simple, just connect the flash drive, Android click on the flash drive when it is detected on your PC, choose the 'Format' option which will give you the popup window very can format your flash drive.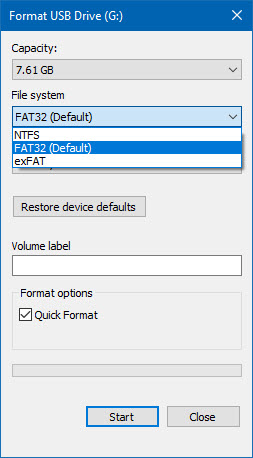 Make sure you select NTFS or exFAT in the file system section, depending on how you are planning to use your flash drive.
You can check the 'Quick Format' box and then click on start, it will take a few seconds for the flash drive to get formatted.
How to format your flash drive on a Mac
Simply connect your flash drive to your Mac,
Launch disk utility, from Applications > Utilities,
You will see your flash drive appearing on the left-hand side of the disk utility, click on it.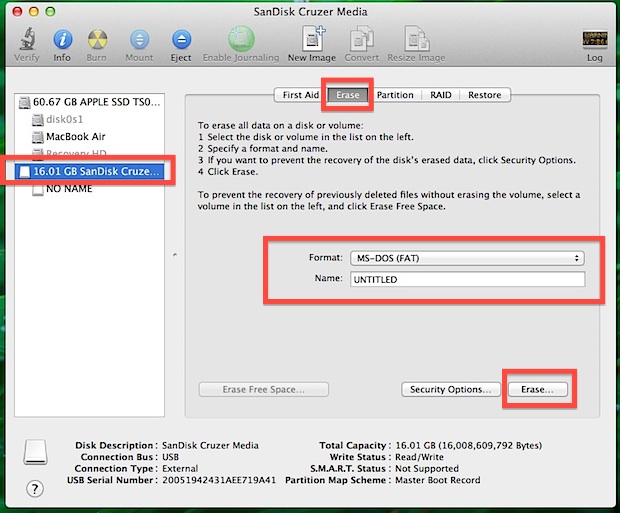 And then click on 'Erase' tab on the top, you will get a bunch of option to select the format the name and erase the flash drive to format it.
In the format section, you can select exFAT, if you want to use it with windows as well or if you simply want to use it with your Mac you can select Mac OS extended.
Click on erase button and confirm in the next popup window.
So this is how you can format your flash drive on Mac and Windows and fix this weird issue, that does not let you copy paste files larger than 4 GB.