It might sound like a first-world problem, but when you are in deep work, where you want to save a tiny bit of time, you are always on the lookout for an easier, more efficient way to do things.
Turning off or disabling my second Re monitor connected to my MacBook without actually unplugging is one of those things.
And I am not alone. Many people are looking for this exact solution because there is it any right now, it is not from Apple.
It will have been great if Apple has this option of disconnecting one monitor from the display settings. Life would have been easier. But there is not.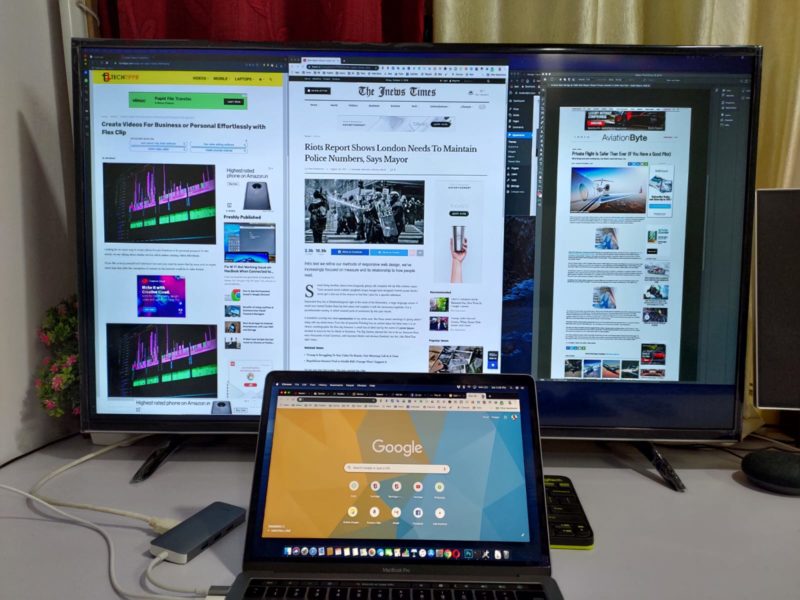 How I used to disable my Secondary monitor from Mac
I would have no issues having it connected to my Mac, but the thing is, it sucks a lot of processing power when it is connected because your Mac computer has to drive the graphics on it.
For this reason, I have noticed my workflow is a lot more is smoother when I only use the display of my MacBook computer whenever I am doing a resource-intensive task.
My usual way of disconnecting my Secondary monitor is to unplug the HDMI cable from the back of the monitor. It is good, but it's not efficient, because the back of the monitor is hard to reach.
Also, plugging and unplugging the HDMI cable to my monitor has always ruined two HDMI cables in a short time, so here is how I am disabling my secondary monitor from my Mac without unplugging the HDMI cable.
How I disable my Secondary monitor from Mac
The On/Off switch of the monitor is also located at the bottom, which is also hard to reach. The same goes for the power cable that is attached to the back of the monitor.
I have the socket accessible, where the power adaptor of the monitor is connected. I switch it off.
If your Mac is turned off and you do this process of shutting your monitor's power, it will not get connected or show up in the Display settings of your Mac.
But if you want to do it while the Mac is turned on and the monitor is connected, it will still show up in the display for some reason. It might be disconnected. Seeing the monitor in the display settings of Mac does not give me peace of mind.
I have found that turning your Mac into sleep mode for a few seconds and then waking it up will also make the monitor disappear from the display settings, which is a peace of mind that no power from your Mac is being derived by the monitor its graphics.
That's it, that's the post. No better solution than this. I googled it as well, search many forums, but Googles's current first result is a forum post from last the decade.
And, none of the solutions worked. Atleast my method works, and unless there's a third party app that is easy to use and not expensive, or until Apple has this available natively, which is highly unlikely, you can use my method.