If you have an account on either YouTube, Facebook, Twitter, Instagram, etc, then this article will be useful for you since you will be able to know the exact banner dimensions for the particular platform.
We will cover a lot of options here, but the tools and methods we are going to mention in this article, apply to all of them, so it's better to have all of them at one place.
Banner Image Dimensions for YouTube
The banner image dimensions for the YouTube Channel art is ideally 2560 X 1440 pixels.
It is quite a large image, so you might not be able to get hands-on an image with such dimensions. You will have to crop out a large photo coming from a DSLR camera, which won't be appropriate for a YouTube Channel art as it might not get the subject to appear properly to be visible on the Channel art.
The best thing you can do is, create an image yourself, you can use any of the image editors which lets you choose the size of the Canvas. The most commonly used app is Photoshop.
You can create a new Canvas with the said resolution of 2560×1440 pixels.
The YouTube channel banner is responsive and behaves differently on different devices, you will have to edit out in a way that the graphics you want to show are visible on every device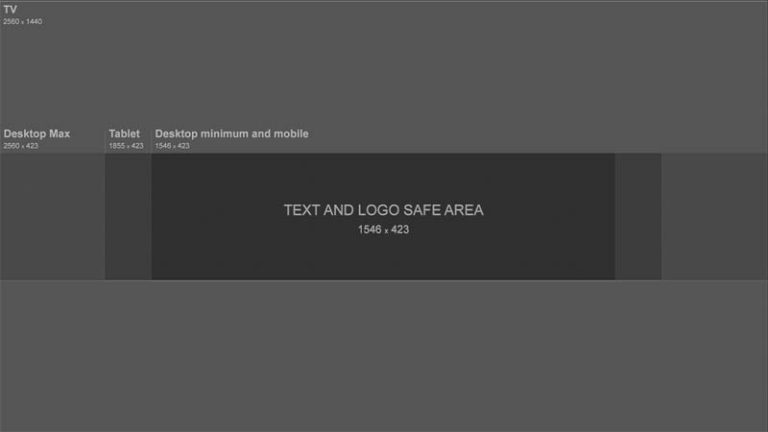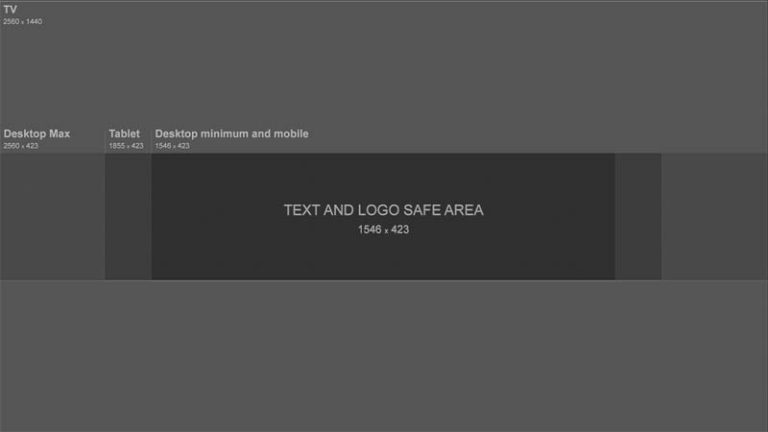 If you want to edit it out in Photoshop, this should be the safe area where you should be putting all the graphics if you want to show it on every device.
Thumbnail Image Size for YouTube
This one is pretty easy to remember since the thumbnail size is in the same aspect ratio as the video.
It is mostly 1280×720 pixels, which can be easily created in any image editor. Mostly the thumbnail would contain the visuals included in the video, so you can simply Grab a screenshot of any of the frame of your video, put it in your image editor and start working on it.
I found canva to work best for a lot of graphics requirement for any social media platform., more info at the end of this article.
Facebook Post and Cover Image Dimensions
The photos used in a Facebook post can be of any size since Facebook will accommodate it in the newsfeed by resizing it. But you should mostly go for a square image.
If you want the image to be of high quality, try it making larger than 800 x 800 pixels.
And for the Facebook cover photo, the dimensions are 820×312 pixels.
Twitter Header Cover Photo dimensions
Apparently, Twitter also uses a rather bigger image for its profile header. It is also a little unusual dimension which won't be easy to find.
You might have to create an image from scratch by selecting the dimensions. Which are 1500px by 500px. Or if you want to be more precise and don't want Twitter to resize your image then you can use 1263×421 pixels.
Thankfully, you don't have to pay as much as attention as you would have to give while creating a YouTube Channel art.
Here is an example of the Twitter Header so that you have an idea to work on.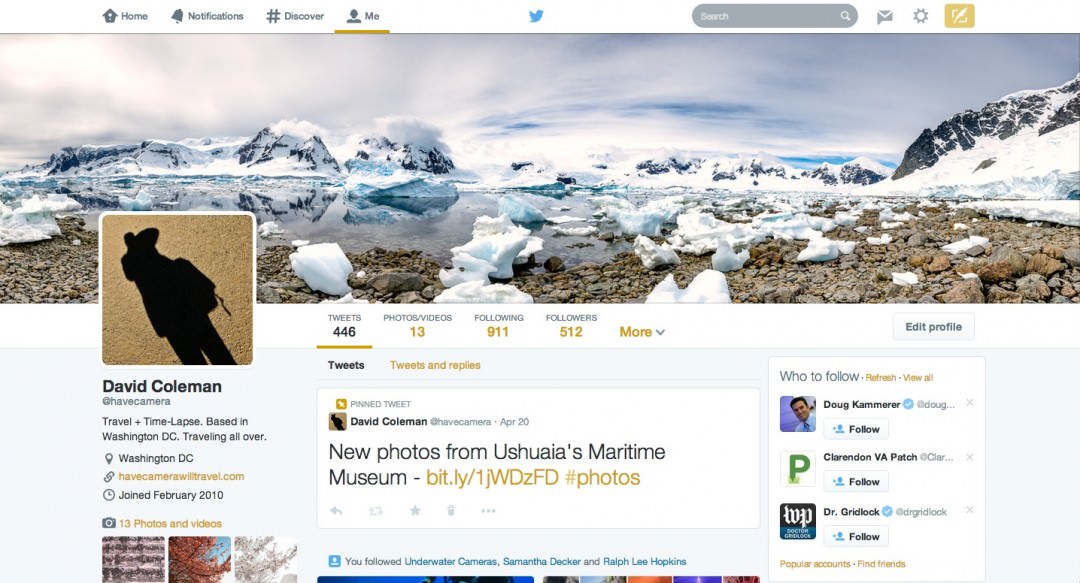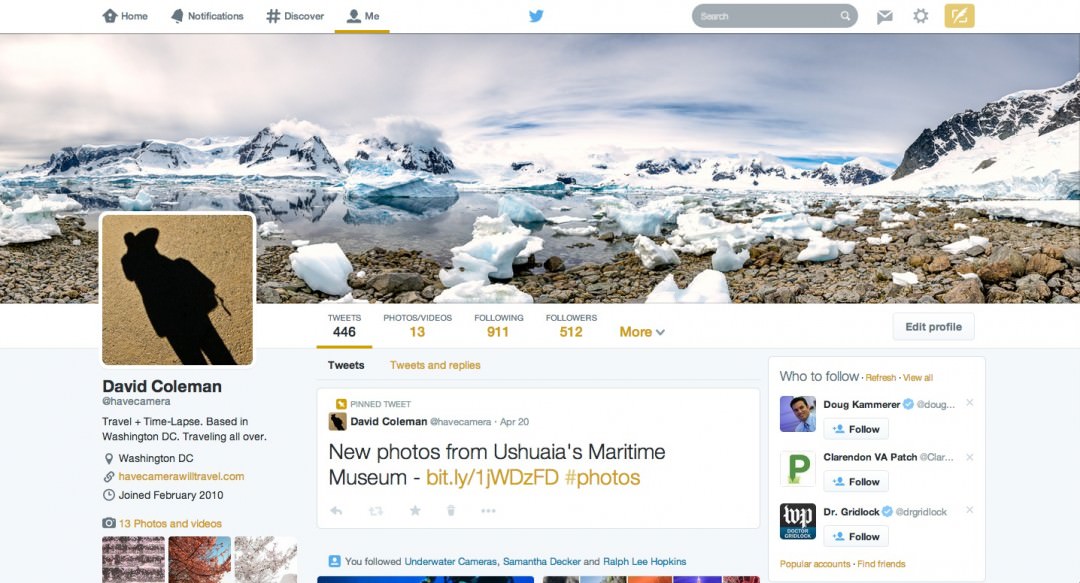 Like I said earlier, Canva offers a better solution with preset dimensions for different images on different social media platforms.
Creating any of the banner images we discussed above is as easy as signing up for Canva, and then clicking the preset dimensions to start working on it.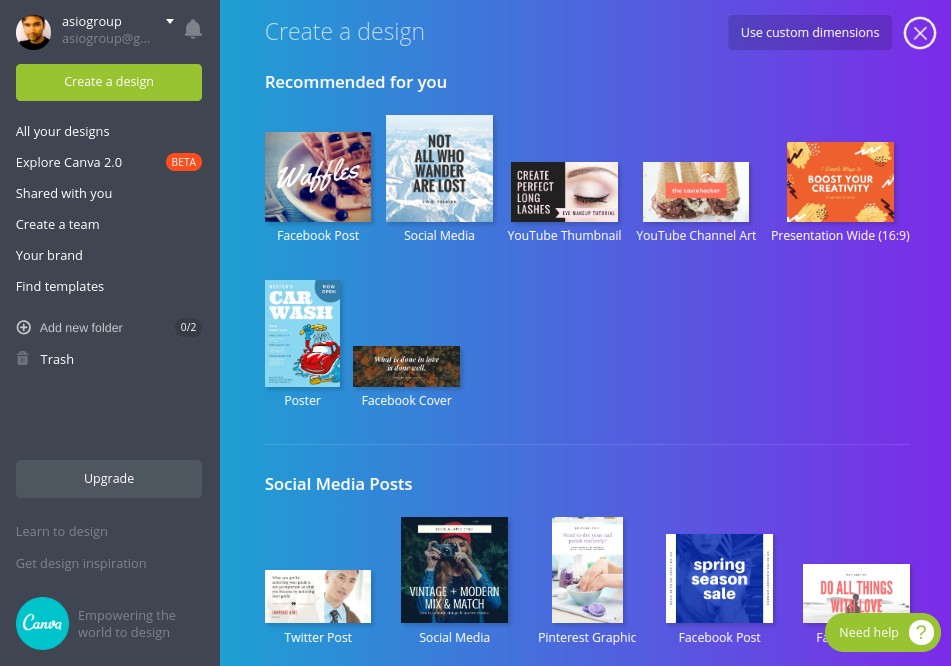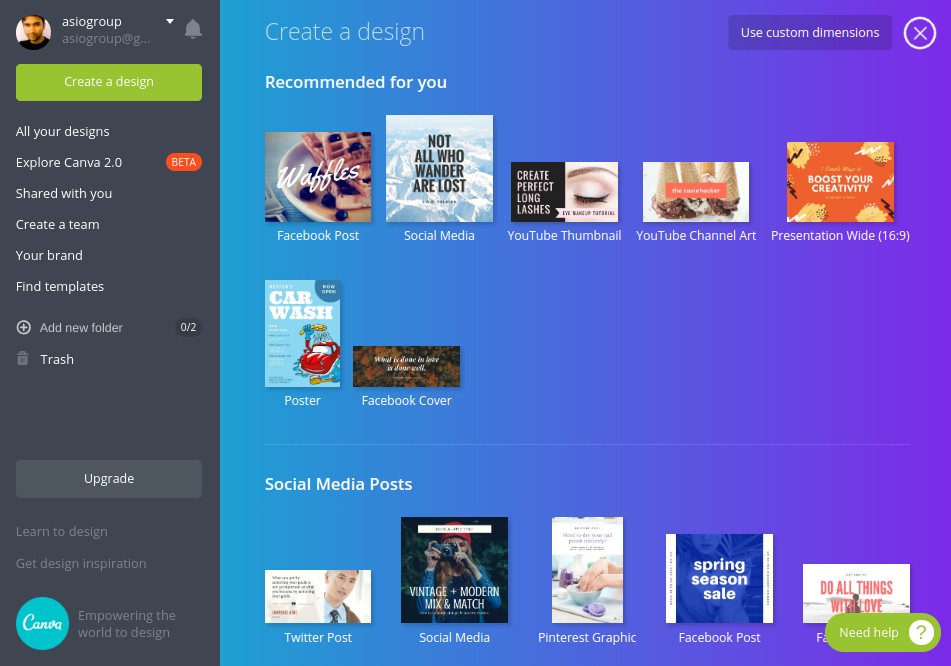 Good thing is that you get everything you want inside the image editor, from a variety of fonts to different graphic elements.
It is free to use the tool, they make money every time you purchase an image, that costs somewhere from $1 to $5, but if you do not want to pay for stock images, you can check out these resources to download stock images for free to use on your projects.