Are you looking for the best monitor to pair with your MacBook Pro? With so many options available on the market, it can be difficult to find the right one for you.
Fortunately, this article will help guide you through the process of selecting a monitor that fits all your needs.
We'll discuss factors such as size, portability, resolution and brightness to make sure you have all the information you need when making your decision.
What is a 4K / UHD Monitor and Why You Should Go for a 4K Monitor?
4k is the common term for Ultra HD, which is 3,840×2160, where 3840 pixels is the width, and 2160 pixels is the screen's height. It is said that 4k is 4000 pixels, which isn't precisely the width, but you get the gist.
Most of the laptops available in the market right now have Full HD (1920×1090) resolution, and if you go high-end, you can get quad HD which is twice the resolution of full HD.
It is four times the resolution of Full HD, 4k monitor or UHD monitor will feel like there are 4 Full HD monitors stacked together. If you can keep two windows on your full HD monitor with four monitors, you will have eight windows, saving time as you won't have to minimize and maximize windows.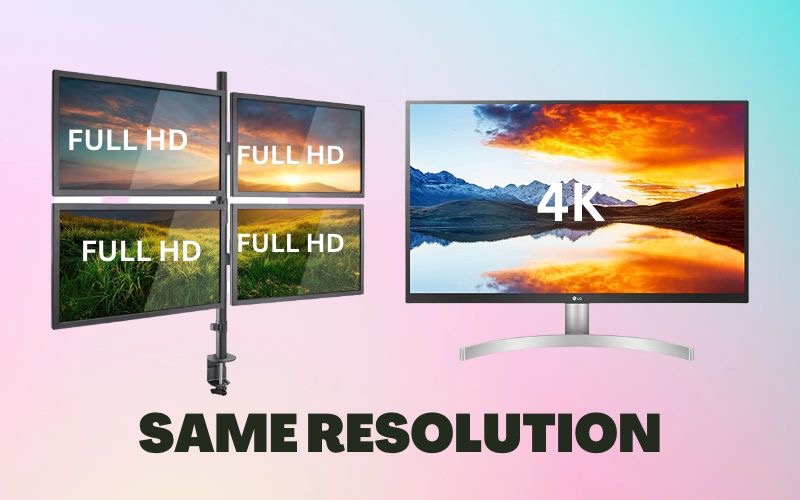 So instead of stacking for full HD monitors, a 4k monitor or USD monitor is best suited if you want more screen real estate on a single screen.
Which size is best for UHD Monitor?
The size of the UHD monitor is crucial if you want to be productive. My MacBook Pro 16 has a retina display and a native resolution of 3456×2234, but the maximum I can go is 2056×1329, after which the text would be too small to be readable.
The default at 1728×1117 is comfortable to read on a 16 -inch monitor. So 4, double that resolution, would be comfortable on 32-inch.
Affordable 32 inch 4k / UHD monitors
A monitor smaller than 32 inches would be small for UHD resolution. There are 27-inch UHD monitors available, but the text at full resolution would be too small to read, so you can't utilize all the resolutions.
BenQ EW3270U 32 Inch 4K Computer Monitor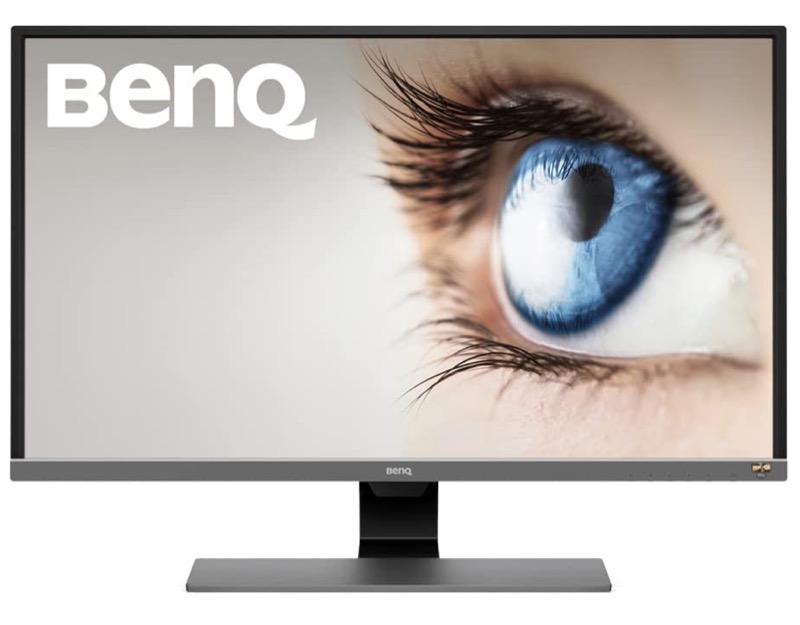 BenQ offers quite an impressive product lineup, especially in the display segment. Their monitors are one of the most highly rated and feature-rich. The price according to the price is something only benQ offers.
Although the monitor supports HDR, it uses a VA panel, which is a bit downer. This is the only cost-cutting I found on this monitor.
Aside from HDMI for connectivity, the BenQ ES32270U has USB Type C for data and audio/video. It doesn't offer power delivery, though,
This 32-inch monitor retails for $350. However, a 28-inch version of this monitor is $100 cheaper than this one. It's the BenQ EL2870U which has an impressive response time of 1ms. Why is it important? Read the last section of this article.
SAMSUNG 32 inch UJ59 4k monitor (LU32J590UQNXZA)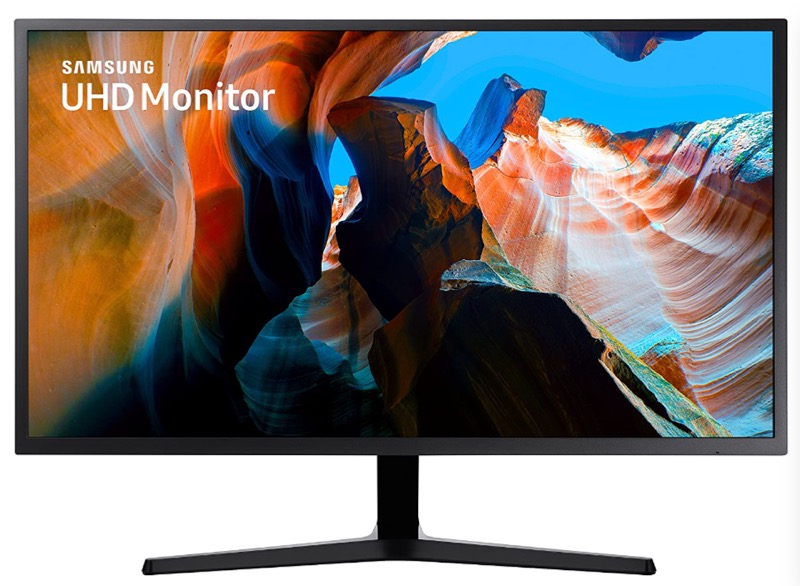 With just 4ms of response time, Samsung calls this a Gaming Monitor. Maybe used for gaming, or perhaps not, but it makes a highly affordable and functional UHD Monitor under $300 ($60 extra for the stand).
Under the list of features, it has Picture in Picture mode, where you can use the same monitor to display two devices (in split screen), a feature no one uses. But the AMD Freesync feature is helpful to sync the refresh rate on the monitor with the graphic card of your PC.
MacBook users or PC users with Type C ports will only have to buy an HDMI to Type C cable as there is no Type C port on this monitor. But the price-cutting has made it under $300 4K monitor.
LG 32UN500-W 31.5 Inch UHD Monitor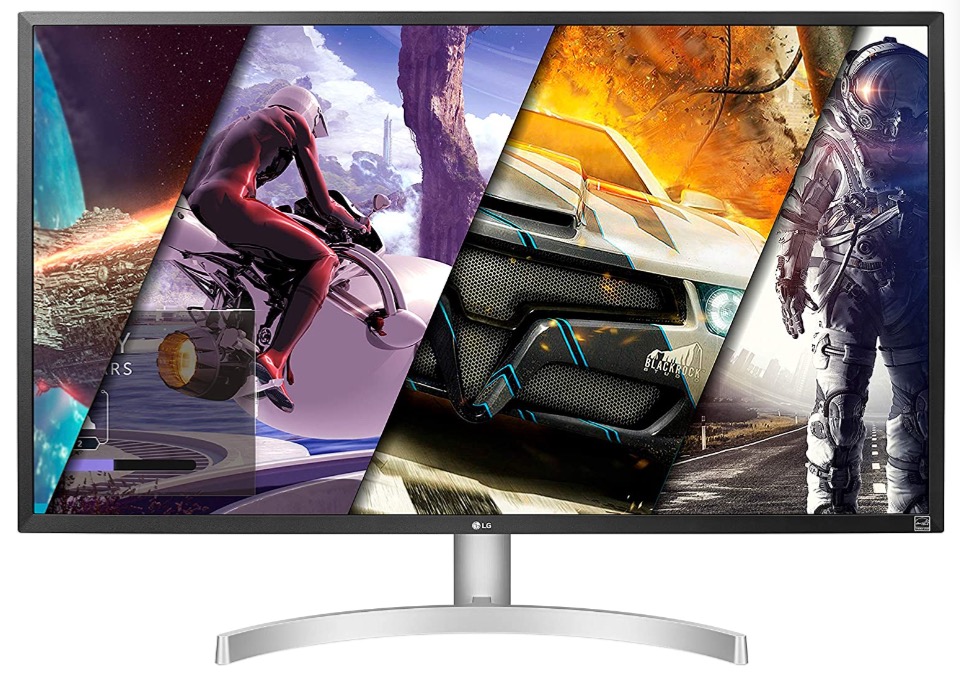 If you don't like Samsung, Here's something similar, but a litter better looking from LG, the LG 32UN500 Monitor.
It comes with AMD Freesync and supports HDR but has VA Panels, but this list is about affordable 4K monitors for productivity, so we'll let that pass.
The good thing is its response time, which is 4ms. Quite doable. And this one costs under $300 (stand included).
Please Note: It's a 2020 model, and I couldn't find the 
the newer version, so please check it on Amazon. 
ASUS VP28UQG 28″ 4K/UHD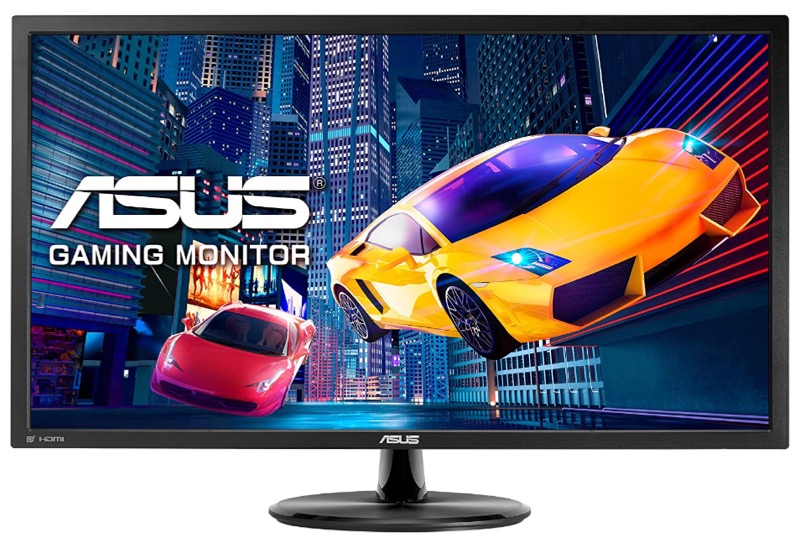 Although we recommend 32-inch motors for UHD resolution, if your budget is tight, you can get this 28-inch monitor from Asus for $250.
You might have to compromise on the size, but you get a response time of 1 ms on this monitor. Freesync is also supported. However, there is no HDR support. It's super affordable.
Can TV Be An Alternative to UHD Monitors?
If you are on a budget and you are looking for an affordable 4k monitor, you might already have one if you have got a 4k tv at your home that you have bought recently.
Most modern tv is supported HDMI, which can be used to connect your laptop or computer to output the screen in Full HD, but if the tv can be used as a USD monitor, what's the need for a USB monitor anyway?
You can read my experience using a tv as a monitor, where I talked about the pros and cons of having a tv as your monitor.
If you don't want to read that much, here is a tl;dr version.
Two things can influence deciding whether to use a TV as a monitor.
Refresh rate
Input lag
Refresh Rate
Most TVs have a 60Hz refresh rate, which is sufficient for most of the work you do on the computer. But if you have a specialized task such as gaming, are monitor is available with a 120hz refresh rate, which would be optimal for that use case.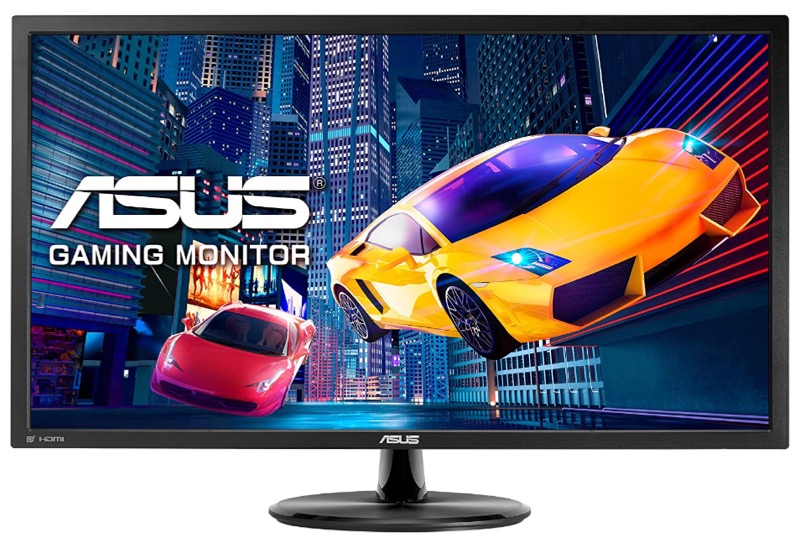 most of the people, you would have no issues having a refresh rate of 60Hz on TV, it's just that you will require a compatible HDMI cable, which has to be HDMI 2.0, and your laptop and desktop should also be capable of running UHD at 60Hz.
Input Lag / Response Time
It is the most crucial thing and can be a deal breaker if the input lag on your tv is high. Input lag means the time spent putting something in the computer, and it displays on the monitor.
The monitors usually have input lag in the range of 5ms to 1ms. In contrast, the TVs can have an input lag as high as 20ms, so it can get frustrating with that kind of input lag because moving your cursor and seeing it lagging is quite irritating and counterproductive.
Fortunately, there are TVs with input lag as low as 8ms, which would work perfectly fine in most use cases. But it should be as low as possible for the use case where you are gaming. That's why there are give my pc is with an input lag as low as 1ms.
I hope this guide helps you decide which monitor to buy and whether to use your TV as a Monitor.