Smartphone technology has changed drastically in the last few years, but this change is mainly visible in Flagship and other premium segments of smartphones.
Nothing much can be seen in smartphones under the $200 price segment, and it is called the budget segment for a reason.
But that does not mean you cannot enjoy a variety of apps available for Android smartphones.
If you go for a smartphone under the budget segment, you will most likely get a smartphone with 2GB of RAM and 16GB of internal storage.
A phone like this isn't capable of installing a lot of apps without actually hindering the experience of using them.
In this article, we are going to list our few essential apps available for Android that is less in size, so that you can install them easily on your budget smartphone without affecting the User experience.
Facebook Lite
The majority of the people who use Budget smartphones use social media apps like Facebook, but another sad reality is that a Facebook app is quite heavy.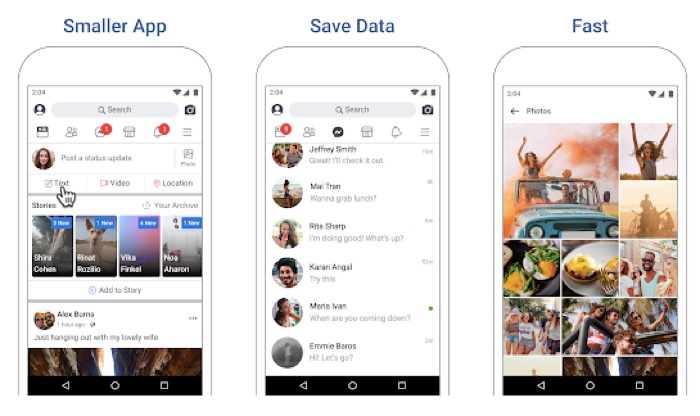 Facebook knows it, and this is why they have introduced a feel a lighter version of the app called Facebook lite, which is available in the Play Store as well.
If you do not want to use the Facebook lite app, you can check out this list of Facebook app alternatives. There are a bunch of Facebook Apps that you can install on your phone, each of them is less in size.
Revo Uninstaller Mobile
Since you are using a budget smartphone, it is crucial for you to keep a tab on how much space the installed apps are utilizing on your smartphone.
You will find yourself installing and uninstalling mobile apps more frequently because of the space issues on your smartphone.
It is a lightweight apps manager that lets you easily uninstall the apps that you do not want, and tells you how much space we can save by installing the apps.
Lockwatch – Thief Catcher
This is an app that was just under 500 KB and is quite crucial to install on the smartphone,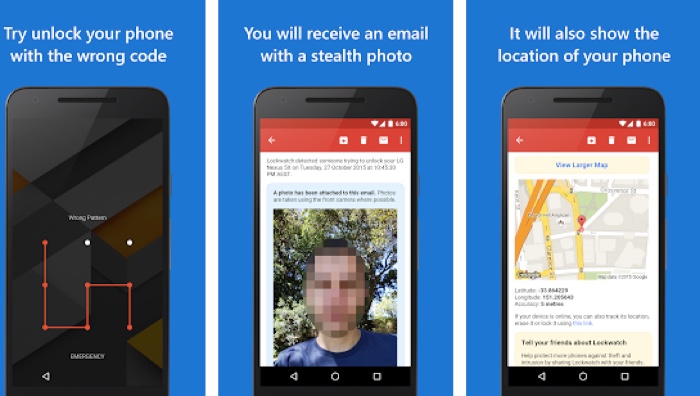 You can install Lockwatch on your smartphone, unlock your phone using the app. So whenever next time someone tries to open your phone by guessing the pattern lock, it will click a photo of the person email you.
It also tracks the location of your phone, so in case if you have lost your phone anywhere, you can track it using this app, although the Androids phone tracker feature will also work on your budget smartphone.
Via Browser
Although even the basics Android smartphones come with a default browser, even Google Chrome free installed on them.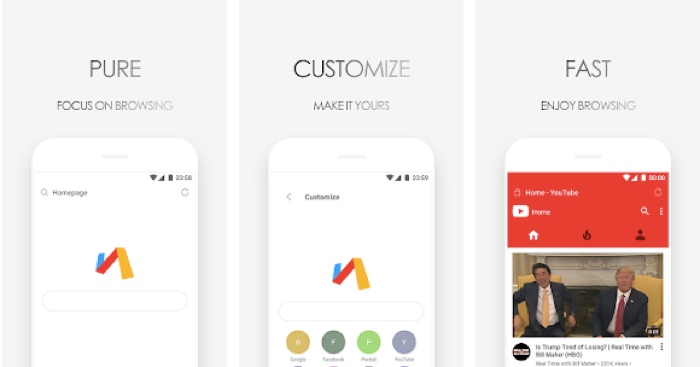 But, if you are still looking for a third party browser, Via Browser can be a better choice, since it weighs under 500KB.
So, it is not going to take much space on your smartphone, and will still give you the ability to browse websites, if you do not want to use Google Chrome or the default browser of your smartphone.
'Lite' Version of Popular Apps
If you are studying with magazine managers face on a smartphone, you can use the Lite version of the popular apps instead of their main apps.
Most of the functionality of these apps will be similar, with the difference in the UX, and Intuitiveness.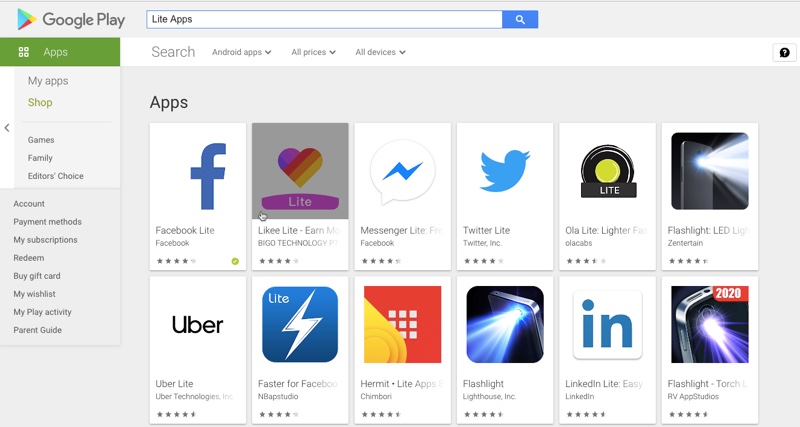 Open the Google Play Store and type 'Lite Apps' in the Google Play search bar.
Alternatively, we can also type the name of the app that you want to use the 'lite version' of, to see if there is a Lite version of the app available.
Checkout Lite apps available in the Play Store
There is a light app for Twitter, Ola, Facebook, LinkedIn, Uber, etc.