After being a Windows PC user from a decade and a half, I finally made a switch to Mac in 2015. I still have got a Windows PC, and I find myself turning it on once in a month or so, and have to wait for a few minutes for it to get updated before I could start using it.
The Slowing down of my workflow, with weekly automatic updates, is one of the things I don't have to worry about on a Mac, Although several things make me stick to the clean OS from Apple.
But it doesn't mean that Mac OS is perfect it's just that it sucks less than Windows PC. And since a lot of my work is on a browser, I am not missing on anything exclusive to the OS, apart from Final Cut Pro.
I used MacBook Air for 5 years
The Macbook Air that I bought in 2015 served me well till 2019, and it was still working when I decided to upgrade to MacBook Pro, I still have the Macbook Air and my wife uses it.
Is out of several laptops owned MacBook Air is the one that I used for the longest time, and I'm hoping to do the same with my MacBook Pro, and will probably upgrade to another better version in somewhere 2025.
The reason I am certain of the time frame is that and taking very good care of my MacBook Pro. When I say taking good care of my MacBook Pro, it does not mean that I am only taking care of it by keeping it clean and tidy from the outside but the inside as well.
Don't Stress You Machine with Unnecessary Apps
Which means I am keeping things organised and not using every damn app available. Over the years, I have come across many web apps that are a great alternative to the native apps to perform a task.
For example, you don't need Photoshop for creating graphics or doing image manipulations, and you can use Canva.com, which is an excellent graphic editor, anyone can use. Or, you can use web apps like remove.bg for removing background from photos.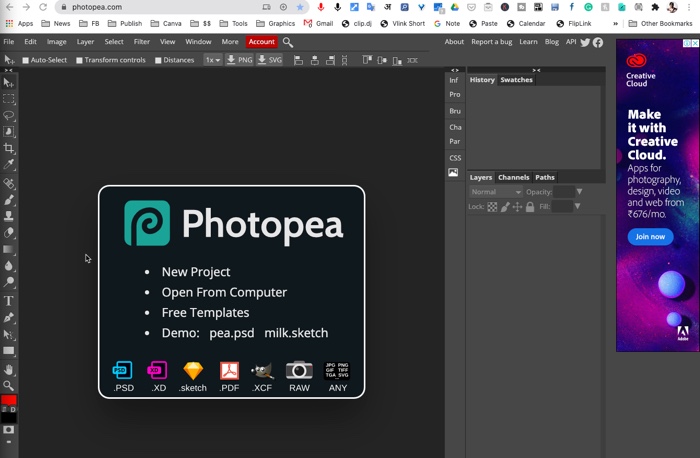 Then there are web apps like Photopeia.com, which has got a user interface pretty similar to Photoshop.
Keep it safe from an unpleasant environment
These machines may be powerful to do to some resource-intensive work but are meant to be operated in a pleasant environment.
I can say that from my experience that you should avoid using it in extra humid conditions, or extra hot conditions. Using the laptop in humid conditions for a long period can result in Marshall getting inside the computer and damaging internal components of the laptop.
It is not a good practice to use a laptop outside a hot sunny day. You won't be able to look at the screen, but you will also end up heating your machine, which will prevent it from booting up once it reaches a certain temperature.
Heat in The generated from direct sunlight or too hot conditions indoors are blocking the air, dispensed by the fans inside your laptop, and it would affect several parts of your computer.
The part that takes the most heat from heat is the battery which will lose its charging capacity rapidly.
Use CleanMyMac to Keep Your Mac as Fast as New
Mac OS is pretty amazing, and the fact that it only runs on hardware provided by Apple, the Software and Hardware integration and optimisation is done near perfectly.
But if you want extra control, all at one place you can give this utility a try. It's called CleanMyMac.
The name is pretty explanatory, and it aims to keep your Mac clean.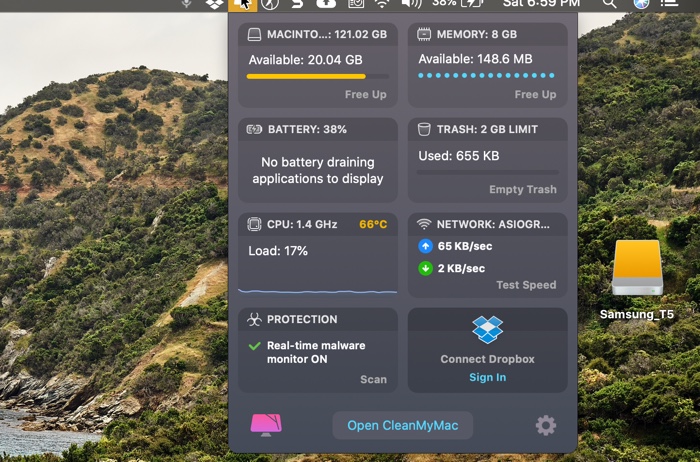 What I like the most about thin my Mac is that it gives you a quick overview of all the crucial information you would want to make your machine keep running smoothly.
After installation, the icon will appear in the menu bar. It gives you battery information, the amount of load on CPU and amount of RAM in use, space is taken up by the recycle bin and an option to empty it, and whether or not real-time malware protection is turned on, which is one of the features of clean my Mac.
When you launch the app, you can do a quick scan to find out think like junk files that are taking space on your computer and an easy option to clean it up and single click.
You get several options to select the files you do not want to be cleaned, and then you have features like Malware removal and Uninstaller.
Uninstalling an app on Mac is different from uninstalling an app on PC and can often look confusing; this app makes sure that you are doing it the right way and do not leave behind any residue.
Photopeia.com app for free, with Limited features, which can be unlocked by buying a license for $35.
Run Your MacBook on Battery Atleast Few Times A Week
There is a misconception among a lot of people you can extend the life of battery if you do not use it much. This is the reason many people keep their laptops plugged in all the time.
However, I can say this is false partly because of my own experiences and partly because of several articles I have read on repeated websites. The kind of battery is laptops have these days need to be used on a regular basis to keep them healthy.
In Plain English, it means, you need to charge it up and use your laptop on battery a few times a week ok so that it can maintain a healthy charge and discharge cycle.
If a battery is not discharging on regular intervals of time, which is the case when your computer is plugged in all the time, then it will effect the longevity of the battery. It doesn't have to be from hundred percent to zero perfect, but there has to be a good amount of discharge on a regular basis.
These are only few major points you should keep in mind if you want to use your Macbook for a longer period of time but at the end of the day, there are a lot of other things that would factor in, you use your computer in a week, to, what kind of tasks you are performing on the computer.
We keep sharing helpful tips and tech related to Mac computers as well as other tech related stuff you can check out the Mac Tips tag, or you can go to the Homepage to find interesting Tech articles, to meet your take life easy.