If you are using a MacBook computer you might be aware of their terms of display resolutions. They simplify it by giving you a few options, which you can choose by going to the Display settings in 'System Preferences'.
Now, This article is for a certain group of people who use their MacBooks with an external display.
If you are using a full HD monitor as an external display with your Mac then it isn't an issue you are looking to address in this article. But if you have got a 4K monitor and you want to use its 4K resolution 60Hz, you might find this article useful.
I encountered a few issues when I was trying to use my 4K TV as an external 4K monitor with my MacBook and trying to use it at 60Hz, after a few trial and error I was able to successfully achieve it.
4K Display at 60Hz Checklist
There are three things you are required to get your 4K display to work at 60Hz.
Is Your Macbook model compatible?
If you have got a Mac book that you bought recently in the last few years it most probably is going to work on 4K display at 60 Hz. Apple is probably one of the first companies to adopt newer tech into their devices, which is why there MacBook Air from 2015 also supports 4K at 60hz.
Does your display have got HDMI 2.0?
If you have got a 4K monitor which you bought recently, chances are it is going to have HDMI 2.0, or it may even have a thunderbolt output (which is available in rather more expensive monitors).
It is highly unlikely that a 4K monitor would be shipped with HDMI 1.4 (a version before the HDMI 2.0), but if it is the case then you won't have any luck, since it is only capable of running 4K at 24Hz, 25Hz and 30Hz.
There is already a version newer than HDMI 2.0, and it's called HDMI 2.1 which was released in 2017. But HDMI 2.0, which was released in 2013, is capable of running a 4K display at 60Hz.
Is your HDMI cable compatible for 4K at 60Hz?
If you pass this checklist of having a compatible MacBook and having a display with HDMI 2.0, the last thing that you need to make sure it's compatible is the cable you are going to connect your Macbook with the display.
If you have got an expensive monitor, which has got a thunderbolt output, it will be easy for you to connect your MacBook to the 4K display and run it at 60 Hz since thunderbolt it is compatible, and you can get them for pretty cheap prices from Amazon.com.
If your monitor only has got a compatible HDMI 2.0 slot, then you will have to go for adaptors which will convert HDMI cable to the desired output slot available on your MacBook. Most recent Macbook have got Thunderbolt / USB type C slot, so you can get HDMI to Type C cable, but make sure you buy an HDMI to USB type C cable that specifically mentions it is compatible with 4K at 60Hz.
If you already have got a compatible HDMI cable, you can also go for an HDMI to USB type C adaptors, but only the ones that specifically mention it is compatible with 4K at 60 Hz.
Also, if you want to purchase a multiport adaptor for MacBook, you should specifically look for the compatibility, since the majority of multiple adaptors available for MacBook can only handle 4K at 30 Hz.
Download SwitchResX
So even after going through the checklist mentioned above you have got everything in order and you still not getting 4K at 60 Hz, this tiny utility is going to make it easier for you to select 4K at 60 Hz.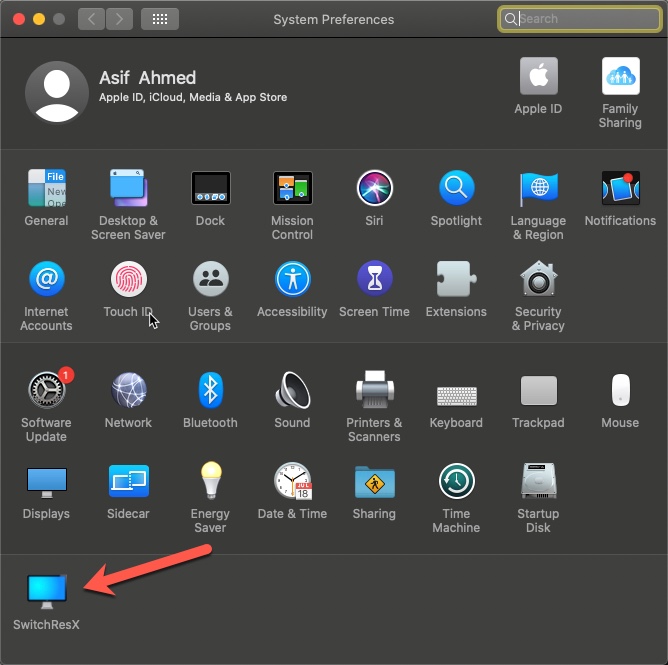 Once you download and install SwitchResX, you will find a new option appearing in System Preference. It will be SwitchResX.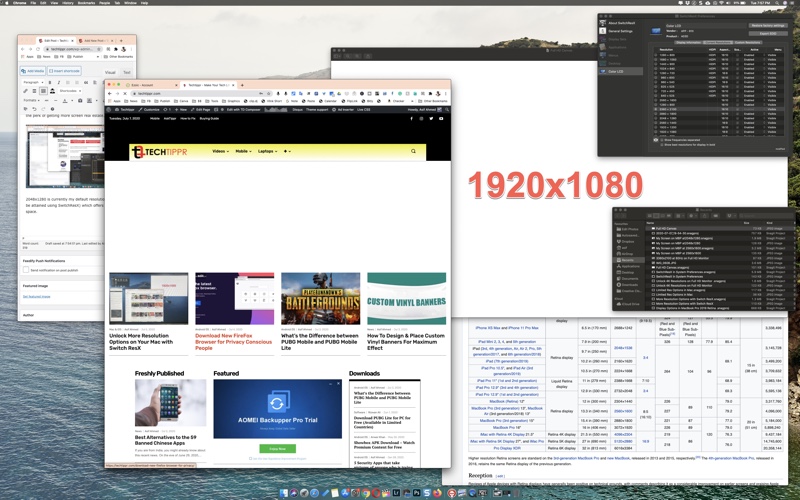 This small utility unlocks a lot of resolutions for your MacBook along with refresh rate and aspect ratio. While the 'Displays' setting in System Preference will give you the highest resolution of 1680X1050, while this tiny utility lets you choose resolution up to 3360×2100. Search high resolution on a 13-inch screen isn't it usable at all but I am still able to use 2048X1280. I have written about it in detail in this article.
Watch the Video Tutorial
If you have connected your external monitor to your Macbook this utility will let you select resolution along with the refresh rate. You can scroll through the list of available resolutions and choose 3840×2160 at 60Hz, save and close the utility.
Your Macbook will automatically select 4K at 60Hz the next time you connect your external monitor to it.