DJI, which is the well-known brand for producing amazing quality Drones, and Gimbal, has now come up with a Pocket-sized 3 Axis Gimbal, the DJI Osmo Pocket.
It's just been a few days the tiny camera is launched, which has got a 12-megapixel camera with a 1/2.3-inch sensor which is similar to what it is on the Mavic Pro and the Mavic Air, the camera is capable of recording 4K videos at 60fps and can last for around 140 minutes on a single charge.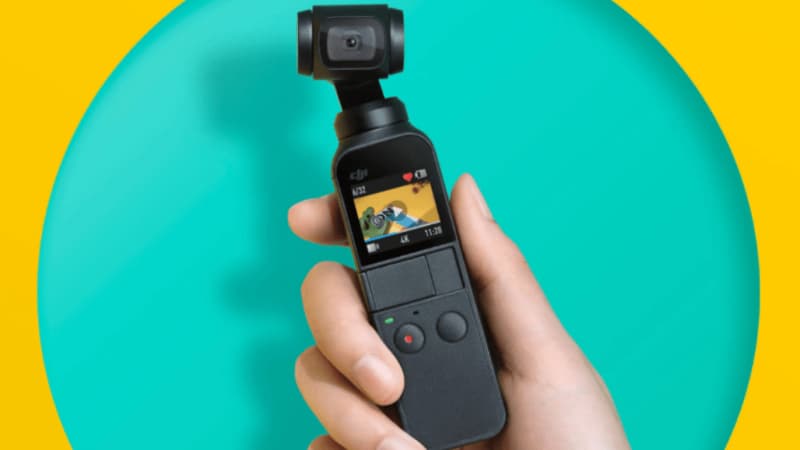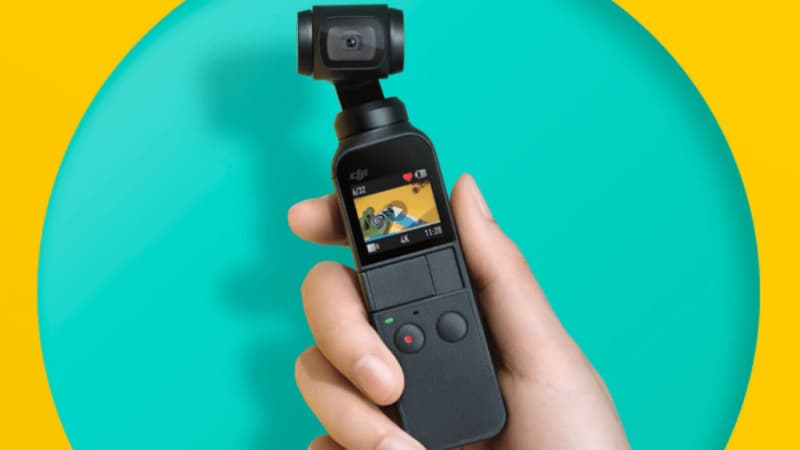 DJI has already got Gimbals for both mobile phones and DSLRs and it has also got a standalone Gimbal with an inbuilt camera, the DJ Osmo Pocket Gimbal camera is their tiny camera product which is just 4 inches tall and weighs around 116 grams. So, as the name suggests, it can fit into your pocket and you can take it anywhere you want.
The tiny pocket-sized gimbal has also got a 1-inch front-facing LCD screen which also qualifies it to become a vlogging camera, in fact, it has been tested and compared on YouTube with other vlogging cameras as well. Sadly there is no option to add an external microphone which is a crucial thing for vloggers.
Popular YouTuber Casey Neistat has also compared this new pocket-sized Gimbal with GoPro Hero 7 which is also an amazing built product with image stabilization.
However, the image stabilization on DJI Osmo Pocket is much better since it is hardware based optical image stabilization whereas the GoPro Hero 7 has got electronic image stabilization.
As per the comparisons made on YouTube, the optical image stabilization works better than low light where the GoPro Hero 7 performs poorly.
There are many other features the DJI Osmo Pocket such as Face tracking, Motion time-lapse, Smooth panning etc.
The device can also be paired with a smartphone as well so that you can control it using your mobile phone if you want to keep it somewhere and shoot yourself.
The pocket Gimbal retails at a price of $349 and there are a few optional accessories you can buy which are as follows
Osmo Pocket Expansion Kit priced at USD $ $109
Osmo Pocket Controller Wheel priced at USD $59
Osmo PocketAccessory Mount priced at USD $19
Osmo Pocket Wireless Module priced at USD $59
This pocket-size Gimbal is truly a remarkable piece of technology and has made it possible to take cinematic shots even if you are not a professional, it is literally going to change how the videos are taken
This $349 device has got everything which is required to shoot cinematic and smooth videos without actually having to spend thousands of dollars on combustion expensive cameras.
The product is available to purchase on Amazon you will find the link below this post.
If you are a blogger or a YouTube creator, you can check out our creator series to find more useful articles.