If you are an iPhone user, AirPods might be the best thing that has ever happened to you. The seamless connection, uninterrupted audio quality, and ease of use make them a fan favorite among iPhone owners.
However, the question is, are they equally great when used with Android? Let's find out. 
Do AirPods Work With Android?
AirPods can be used with Android phones, but they don't work as well as iPhones. The quick pairing feature that makes AirPods so great is only available on iPhones, and while the audio quality remains decent, some of the other essential features are lost when used with an Android phone. 
The AirPods Charging Case has a specially designed chip from apple which talks to apple devices and mixes the seamless connection, but that does not mean it is not compatible with Android. You can pair your AirPods with your Android device using the Bluetooth feature. 
Will AirPods Still Sound as Good When Connected to Android Mobile?
The AirPods are well-known for their high-quality audio and seamless pairing with iOS devices. However, when it comes to connecting AirPods with an Android phone, it is natural to wonder if the audio quality will be affected.
In terms of pairing, AirPods with Android are just as easy to connect wirelessly via Bluetooth as they are with iOS devices. Nevertheless, there may be slight differences in audio quality because Apple has optimized AirPods for use with their operating system.
Despite this, many Android users have reported excellent audio quality, with some even preferring AirPods to other wireless earbuds designed for Android devices.
Ultimately, the audio quality may vary slightly depending on the specific Android device used and the individual's preference. AirPods are compatible with iOS and Android devices and can provide high-quality wireless audio. 
There are alternative options available that are equally good both in design and sound quality. For example, Sony WF-1000XM4 comes with industry-leading active noise cancellation. The link to the complete list of alternative earbuds is available at the end of this article.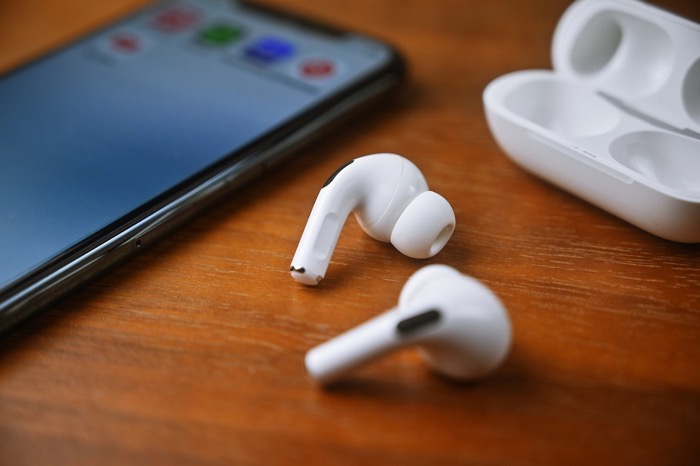 What features do Apple AirPods offer when connected to an Android device?
Apple AirPods offer several features when connected to an Android device, despite being primarily designed for use with an iPhone. When connected through Bluetooth, the Android device can manage the playback of music, adjust the volume, and receive phone calls using the built-in headphone microphone.
However, some features, like automatic ear detection, may not work on Android devices. The latest AirPods Pro has a feature called "Hey Siri" that is an assistant trigger, only available when connected to an iPhone.
Moreover, the battery indicator for the AirPods may not be as accurate when connected to an Android device as it is when connected to an iPhone. The Apple AirPods are still popular with many Android users who appreciate the comfortable and wireless design.
The latest AirPods Pro also has a tracking feature that lets you track your lost airports using the find my app, which is exclusively available for iOS and Mac. Similarly, features like live listening, where you can keep your iPhone in another room and listen to the conversations using your airport, will not be available for Android. Features like the transparency mode might also not be available when AirPods are connected to an Android phone. 
Can you trigger Google Assistant using AirPods on Android?
Yes, you can trigger Google Assistant using AirPods on Android. However, the functionality of using AirPods on Android is limited compared to iPhones, where Siri can be used seamlessly with AirPods. To use AirPods with Google Assistant on Android, you must customize the assistant trigger using the Google Assistant app. The double-tapping feature of AirPods can be assigned to activate the assistant trigger.
It is important to note that not all AirPods models support this functionality on Android, and users should check if their wireless earbuds are compatible. Additionally, you must ensure that the Google Assistant app works correctly with your AirPods to use them seamlessly.
Should you buy an AirPods Pro if you don't own an Apple device?
 If you don't own an Apple device, it's probably not worth buying an AirPods Pro 2. The AirPods Pro 2 are designed specifically for Apple devices and optimized for integration with the Apple ecosystem.
While they can be used with Android devices, they won't have the same level of integration and may not work as smoothly. 
What are AirPods Alternatives for Android?
If you're an Android user, many earbuds are available specifically for Android phones that may be a better fit for you, such as the Samsung Galaxy Buds or the Google Pixel Buds.
Additionally, suppose you're looking for premium over-ear headphones. In that case, the AirPods Max is also designed specifically for use with an Apple device and may not be the best choice for someone who primarily uses an Android device. Ultimately, choosing earbuds or headphones optimized for your specific device is essential to ensure the best possible experience.
Find AirPods Alternative Earbuds for your Device on a Budget.