If you are a Google Chrome user, I am sure you must be using Chrome extensions to enhance the capability of this excellent Browser.
If not, you can check out our Chrome extensions tag, where we have covered a few articles talking about some fantastic Chrome extensions to Boost Your productivity.
Now, if you use a bunch of them, here is a more comfortable option for you to manage your Chrome extensions right from the address bar.
Currently, you have to go to the Settings area of Google Chrome, then click on 'More tools' to find extensions option, which opens all the extensions you are looking for.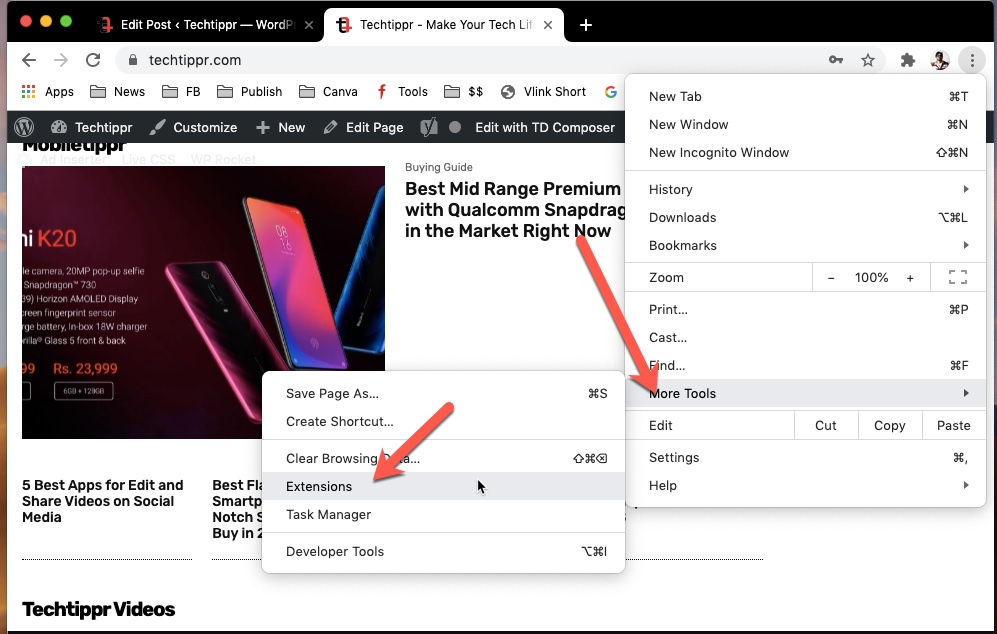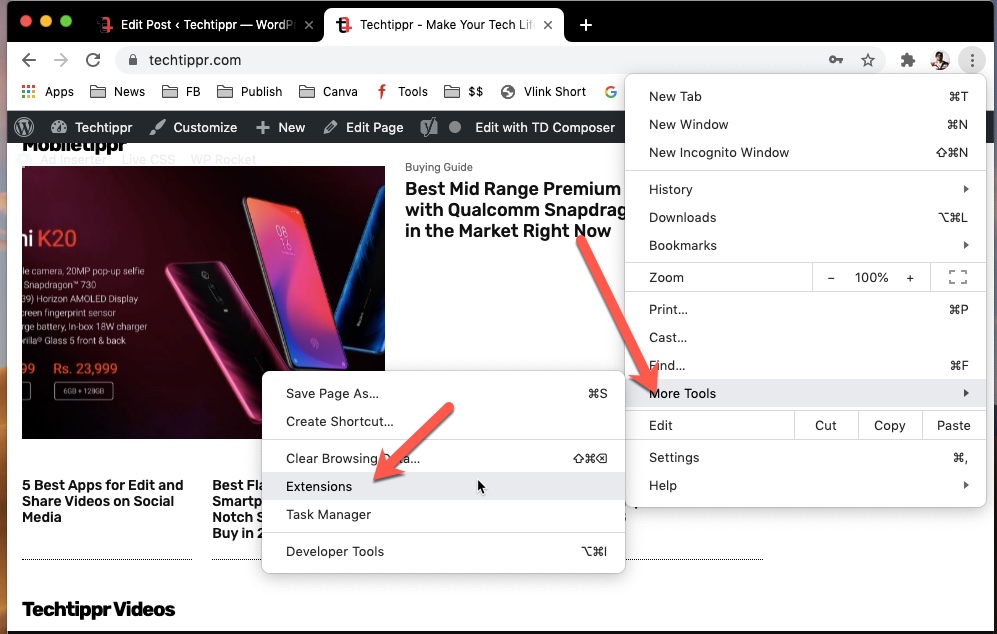 You can then add or remove or update any Chrome extension you want, or even set keyboard shortcuts.
But you can enable the Extensions Toolbar Menu. It can be done by going to the 'flags' in the Chrome browser and then allowing the option to do it.
First, you need to open Google Chrome configuration, by typing this in the address bar
chrome://flags
Once you are there, you can use the search bar on the top to search for the Extensions Toolbar Menu.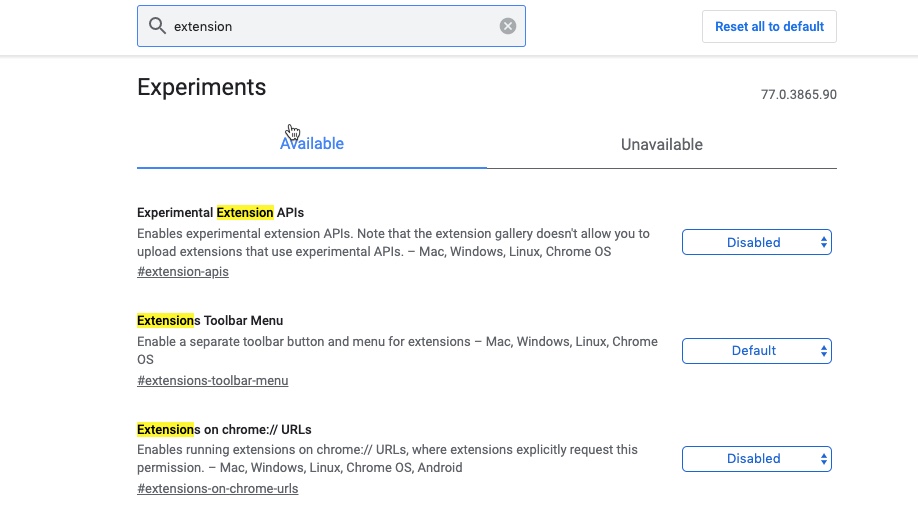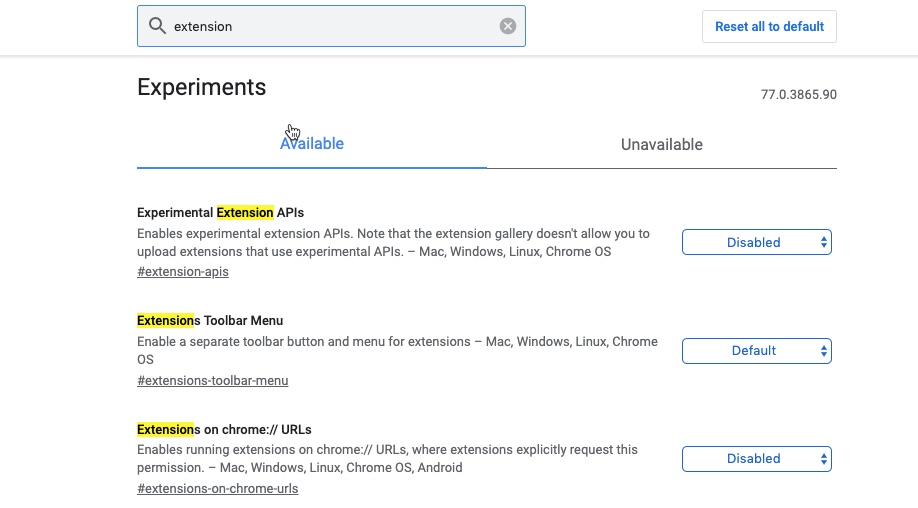 Once it is highlighted, you need to use the dropdown menu and select enabled. And then click on the 'Relaunch Now' button that appears on the bottom right-hand side.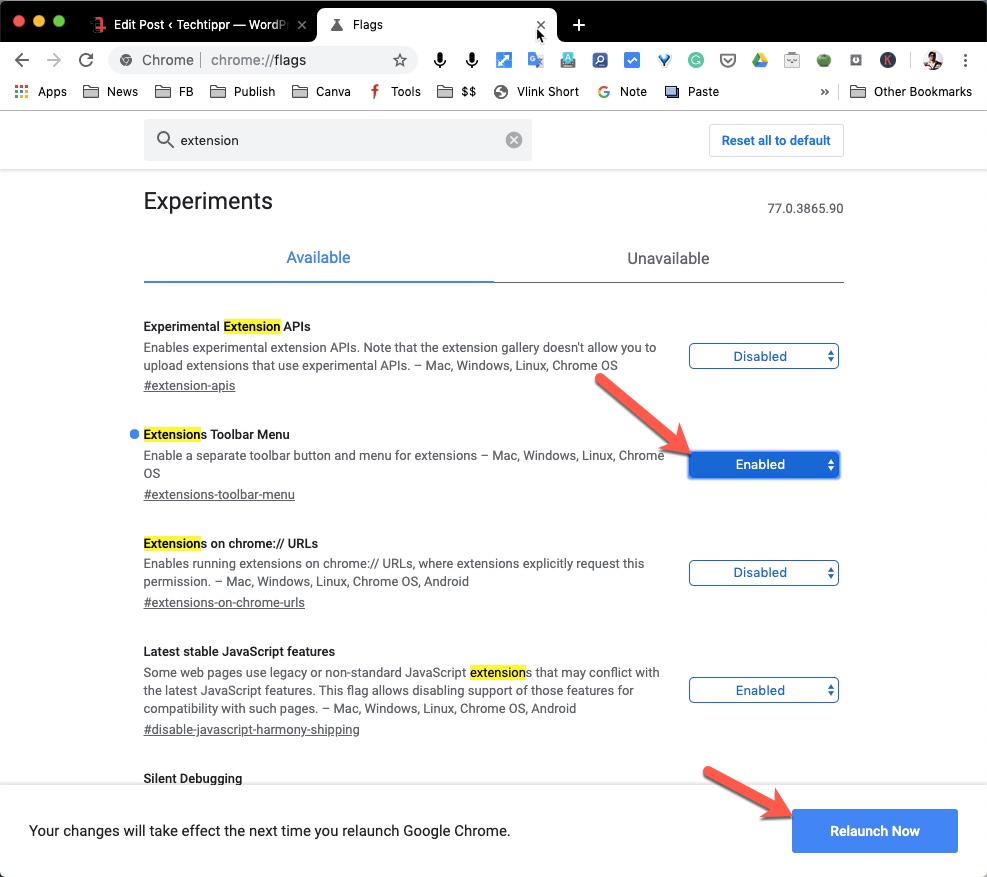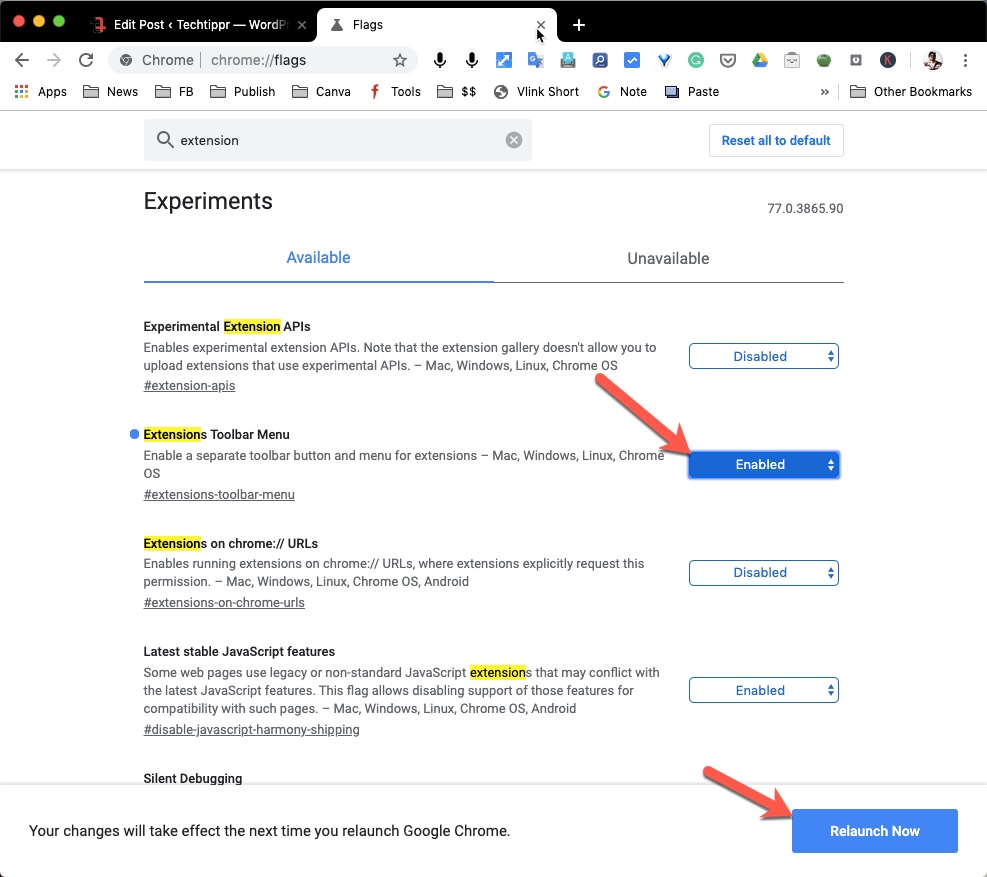 Once the Google Chrome relaunches, you will see the Puzzle icon appear on the address bar. Clicking on which gives you the list of all the Chrome extensions that are accessing data on the particular page.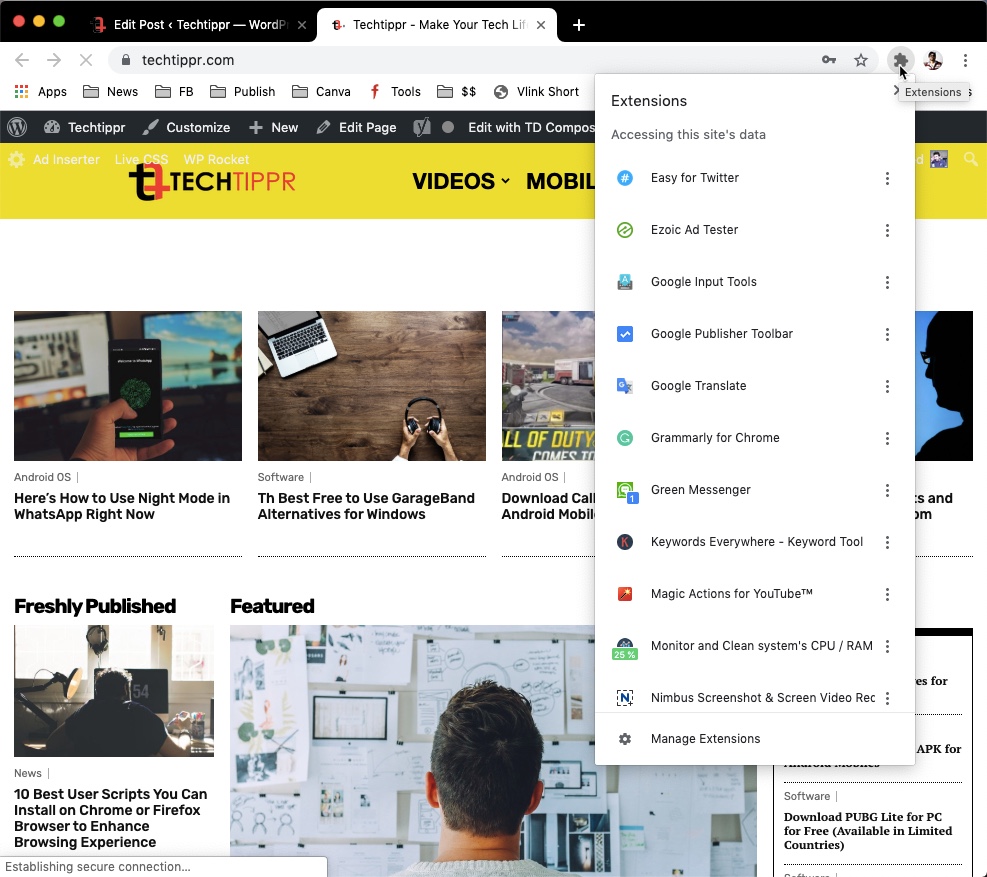 Extension listed has its options when you click on the three dots appearing right in front of the Chrome extensions.
You can also click on manage extensions that appear at the bottom of the list to go to the Chrome extensions section.
Cons of Using the Extensions Toolbar Menu
While it is a handy feature for a lot of people, it will not be useful for everyone who uses chrome-extensions.
Notably, the extensions that need to be triggered by clicking on the icon that appears in the address bar, because all the extension icons would disappear.




So it might not be an excellent trade-off for a lot of people who are using Chrome extensions for productivity purposes.
But since it appears in the flags section of Google Chrome, it is an experimental feature that might or might not be part of the future versions of Google Chrome.
I think if it managers to become one of the features of Google Chrome, users should have the ability to use other Chrome extension icons right from the address bar, since using the only the Extensions Toolbar counterproductive.
So, will you be using this feature to manage Chrome extensions in one click, or would you instead use your Chrome extensions icons appearing in the address bar?