Soon you will be able to watch videos on Facebook while browsing through your Facebook newsfeed, as the videos will play overlay and keep playing.
I just saw it in action on Desktop,
So, in the desktop mode, the video keep playing overlay on the side, while I keep scrolling down, I have the option to drag the video player and move it anywhere I like.
I think this functionality is being tested and will be soon rolled out to everyone. And maybe, for Mobile users as well, in a later date.
Facebook has been aggressively building a strong platform for videos, I wrote about this a few months ago.
And a lot of changed during that time. Their video viewership is even bigger. I can say this because my friends have been sharing more videos than text or image based posts that were big in number a few months ago.
Not even this, Facebook keeps suggesting me videos from pages I haven't even Liked, and they are also not promoting these videos. It's just Facebook that things I would be interested in that video.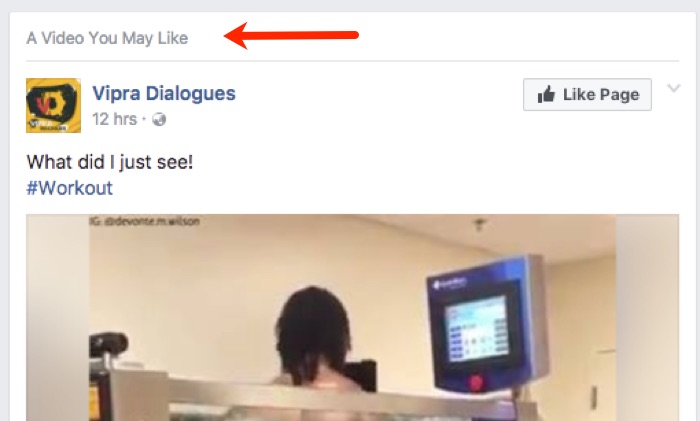 It doesn't take a genius to understand that Facebook is going after YouTube, which is greatest Video site on the web. But Facebook is not far behind. It has its own advantages, like A billion people logged into Facebook all the time.
But again, the Videos on Facebook was nowhere to be compared to the quality of YouTube Videos, perhaps because of YouTube sharing Ads money with the video Creators.
But soon that is also going to change for Facebook page owners as it will also bring Monetization sooner or later.
Before bringing Monetization, Facebook will have to fix a few things, like some kind of Content ID to detect stolen videos. Currently, it has been allowing Page Owners upload even other people's videos because all it wants is to gain viewership.
I asked a few questions to a bunch of people in my friend's circle and all of them spend more time watching videos on Facebook than on Youtube,  as it provides better video watching experience as well as they have got their friends to share the videos with.
It Forces me to think that there should be something that Facebook is doing right and it is able to keep users engaged and stick to the platform.