Just over a decade ago the entire human race, (or at least the ones who owned smartphones), had to do with the tiny keyboards on their smartphones. Nokia was one of the phones that brought full qwerty keypads to some of their Smartphones and called it innovation.
Suddenly, in 2007, when Apple introduced iPhone, everything changed for the better. With the release of Android platform, the market was filled with smartphones with the entire front area made up of the screen and the smartphones having on-screen keyboards which were touchscreen.
Initially, the smartphone enthusiasts downvoted the idea of having touchscreen keyboard, but with time and improvements in the smartphone input technology, people started loving it.
Fast forward to 2018, we have a bunch of dedicated apps that want to be the default keyboards on your smartphones.
Today, in this article, we are going to compare two of the best keyboard apps available for Android phones, the Gboard and SwiftKey.
Both the apps are free, both the apps can be installed from the Play Store and both the app have zero in-app purchases.
Layout and Design comparison
No matter which keyboard you decide to use, it will always cover at least 30% of your screens real estate since it has to give you the complete keyboard experience, and the buttons need to be big enough to be tapped without having mistyped.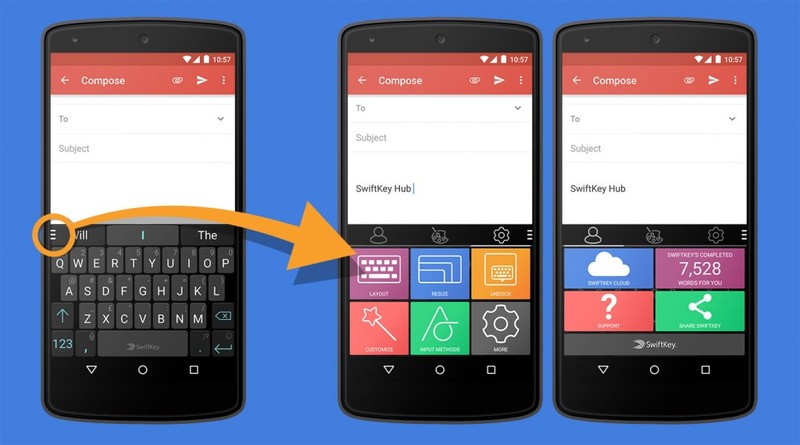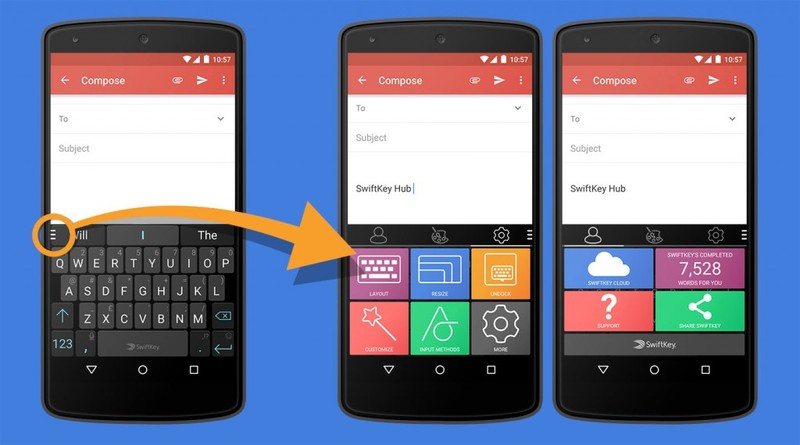 The SwiftKey keyboard has actually understood their users, that is why they offer the flexibility of resizing the keyboards so that you can select the height of the keyboard as per your preference.
This is actually kind of awesome because we have Android Smartphones of different sizes, and we can actually customize the size and the layout of the keyboard.
Not just the size of it, SwiftKey also offers a variety of themes for the keyboard, you can also personalize it by using any image you want as background to the keyboard, which is kind of an overkill in my opinion, but there are people who love to personalize things to this extent, even keyboards.
Gboard also offers customizations, but the options are not as broad as Swiftkey. Gboard offers a few themes to choose from, and for a lot of us, it's quite sufficient. You can also choose the height of the keyboard like you can do in Swiftkey. 
Gboard's approach in offering customizations is pretty minimal, though it is lesser than Siwtkey it also makes the setup much easier.
Making searches, specifically Google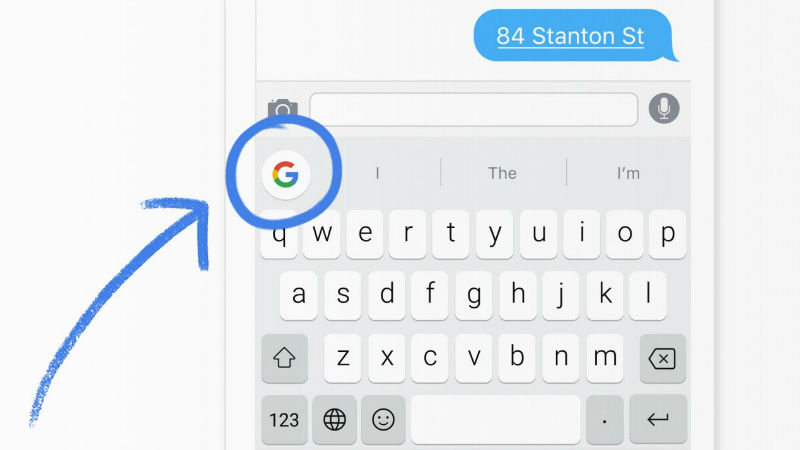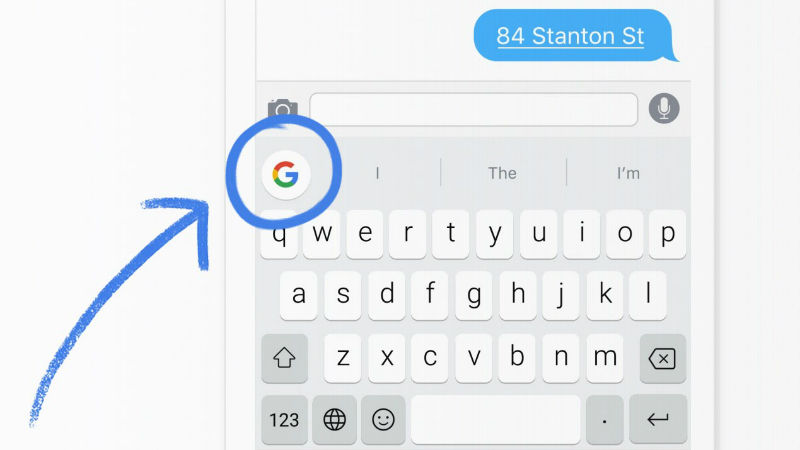 One feature, and probably the most important why Gboard gained its name, is the integrated Google search into the Gboard app itself. It has a dedicated button that lets you make Google searches right inside the app and share the results in just one tap.
It is something which is quite a lengthy process If you are using SwiftKey or any other keyboard app, because, If you are using WhatsApp and you need to make a Google search, for typing something into WhatsApp, you will have to
Leave WhatsApp

Open browser,  

Make your search,

Copy the result,

Come back to WhatsApp

And paste it.
I think you may now realize how awesome the integrated Google search feature in the Gboard app is.
For someone who is always turning to Google for finding answers or any other piece of information, Gboard is quite useful.
Tip For Swiftkey users, if you want to save a bit of your time you can also use Google assistant, just say OK Google right where you are and ask your question, It will still take you to the Google Assistant search result page, but you won't have to switch between apps, you can simply get your answer and come back to the messaging app.
A Clipboard for copy-pasting a piece of text
SwiftKey has got a Clipboard Manager built right into the app itself, so some of the recent 'copied' items will be available in the Clipboard Manager, which makes life a bit easier if you copy multiple things.
I also found it useful for copy-pasting Passwords and OTPs and other details where pasting is not allowed, you can simply go to the clipboard manager select that text and it will be pasted into the input text field even if the web page does not allow it.
Other than the ability to paste a few of your recent copied items from the clipboard manager, SwiftKey has this new feature of letting you paste the copied item in just a single tap by showing it in the prediction bar that is just above the keyboard itself.
Taking your typing to the next level
SwiftKey has many features to let you type faster, it learns how you type and gives you predictions which are quite amazing, you can simply type big sentences just by choosing the predicted words from the prediction bar.
It also has a feature called Flow, where you can simply slide your fingers across the characters to form a word, it requires a bit of practice though.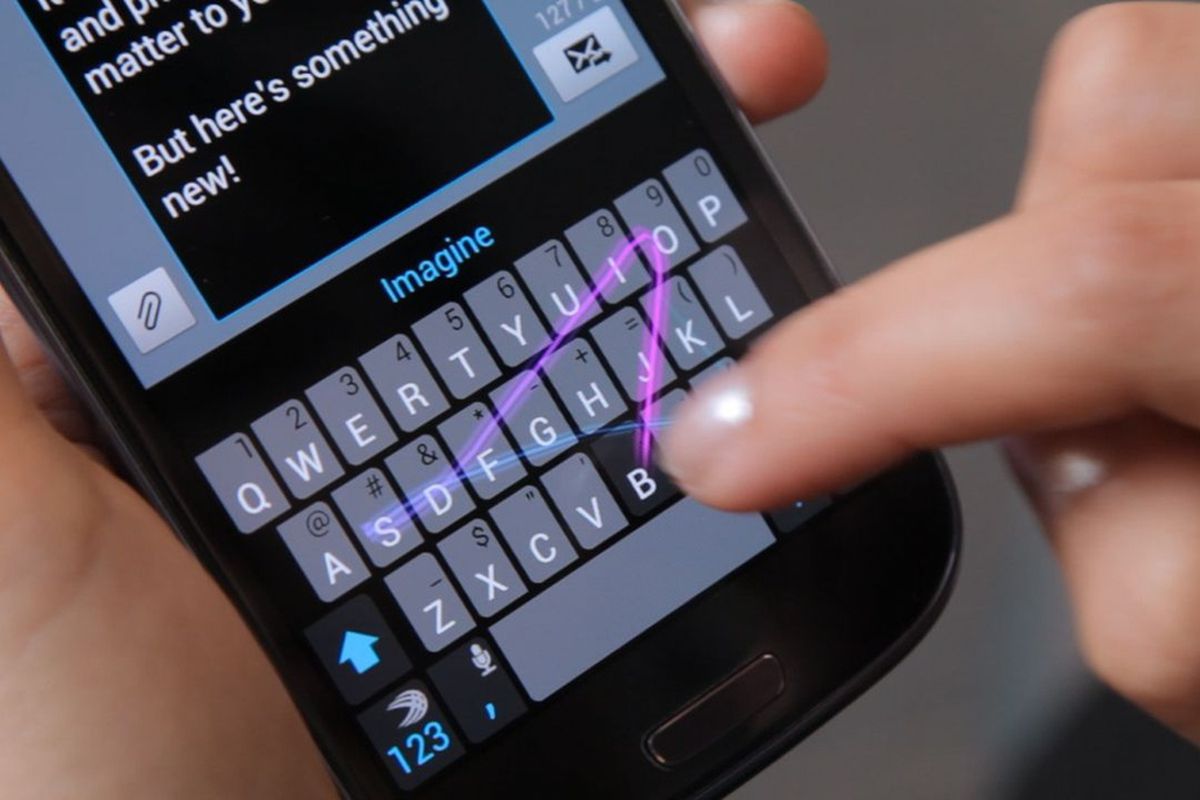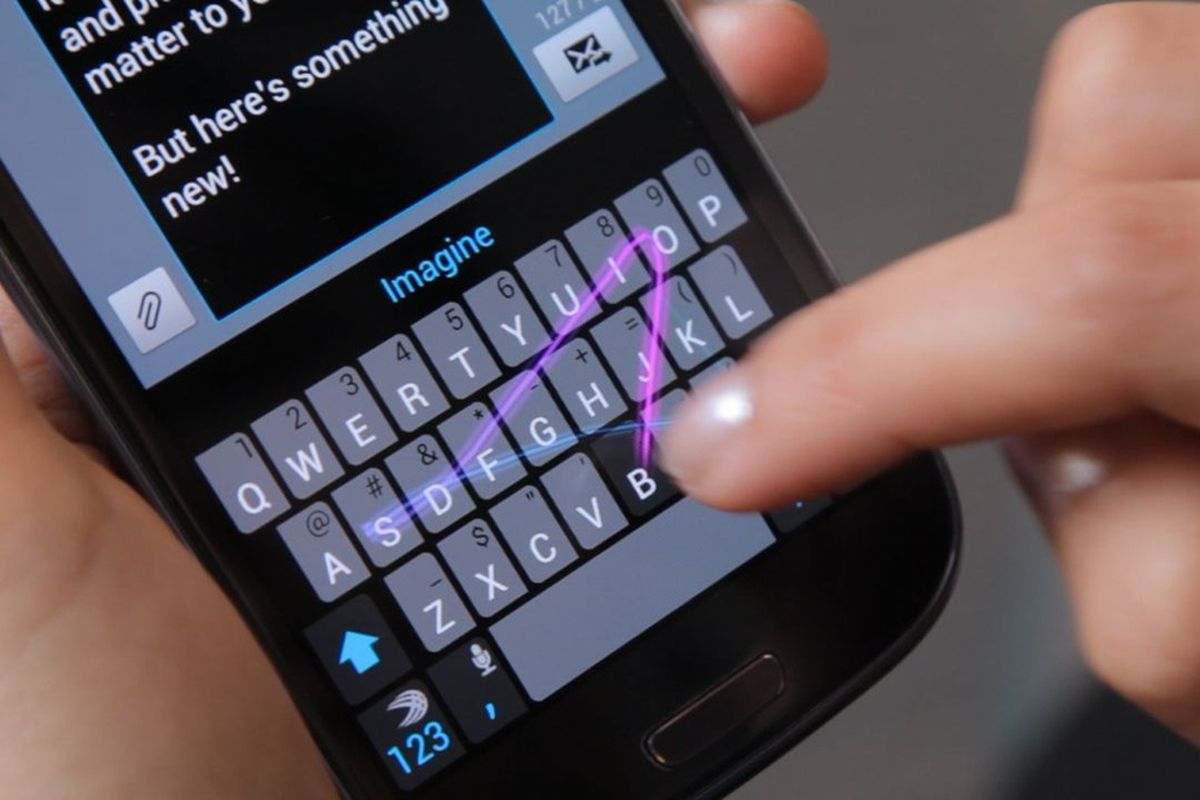 And there is also a newly introduced feature that is custom acronyms, you can create short forms of your most used sentences.
For example,  You can use 'incy' for 'in case you missed it',  or you can use 'ttyl' for talk 'to you later'.  So, when you type the short form the longest sentence would be typed instead.
Talking about Gboard, it also offers a feature similar to SwiftKey's Flow, Gboard calls it Glide.  Both work in a similar manner, but I've found Glide to be more accurate.
Voice Typing (Speech to Text)
Both the Keyboard provide Voice typing, and both use Google's speech engine, which means both have the same performance.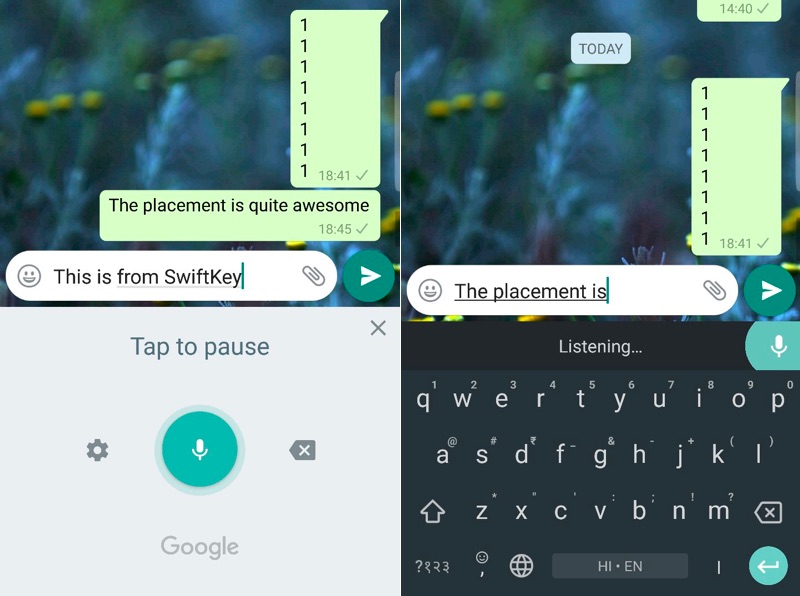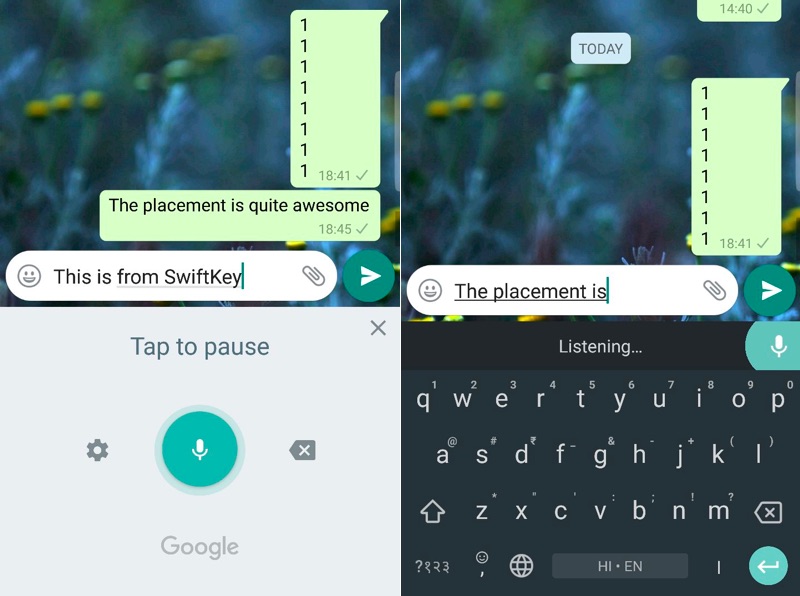 But the placement of the Voice input button is better on Gboard. It does not make the Keyboard go away, which is helpful in going to the next line or adding a full stop, something which is quite a task in Swiftkey as it replaces the keyboard with a big mic icon.
This has become one particular reason I am currently using Gboard as my primary keyboard.
Special characters and punctuation marks
SwiftKey takes the gold in this category as well, they have two type of keyboards.
One, where the special characters are mentioned on the keyboard itself, where you just have to long tap on the particular key and the special character will be typed.
But, if you don't use the special characters too much, or you have learnt where the special characters would appear, you can select the simple keyboard where only the main characters will be visible, which looks minimalistic.
One of the reasons why SwiftKey is my main keyboard is because choosing most frequently used special characters like / and ? it is easy as you just have to long press the dot (.)
White Swiftkey has two types keyboards to choose from, Gboard has an option to enable or disable the Special characters on keypads.
Gboard has also this unique feature of letting you use the space bar to move the cursor precisely, just slide your finger to the left or right on the spacebar to move the cursor precisely.
Emoji and GIF search
The Gboard and the SwiftKey keyboard both stand at par in this department since both offer Emoji and GIF search.
You can type the word associated with the emoji and it will appear in the prediction bar for you to select just that. This saves a bit of time as that you don't have to scroll through all the emoji is available and pick the one you want to use.
I have used both SwiftKey and Gboard keyboard side by side in two of my phones and I feel that SwiftKey is a bit slower when it comes to GIF search.
But GIF search is not something that I use on a daily basis so it's ok for me and so it is for a lot of people. But, you should know that it is slower than Gboard keyboard.
Also, Gboard is faster in response, maybe because it is a product by Google, which also owns the Android OS, but the difference is not huge.
I've also found switching between Languages is easier in Gboard, You can either enable a dedicated button to switch between added languages or just long press the spacebar to do it.
So, who is the winner?
If you have gone through the entire article there is no point in guessing that SwiftKey is better than Gboard when it comes to offering features and the ability to customise the keyboard.
I may be wrong in choosing SwiftKey keyboard this is why I would urge you to install both the apps and try it by yourself, if you don't want a lot of features and still want a faster keyboard that can do things easily, such as searching for anything right inside the keyboard then Gboard is for you.
And, you can always start using SwiftKey and utilise all the awesome features it offers.
Do let us know which app you use for the keyboard on your Android phone, and if you have any other suggestions, you can leave it down in the comments below we would love to read them.