If your phone is giving you trouble, or you want to give it to someone else, you may want to reset it to factory settings. It will delete all of your data and start the phone anew. Here are four easy steps to follow to factory reset your phone.
There are mainly two major platforms on which smartphones run, Android and iOS, and you either have an iPhone or an android process for both is a bit different. So we will cover them individually.
How to Factory reset an Android Mobile
The process of resetting your android mobile phone is pretty straightforward. However, it will be slightly different depending on the brand of the smartphone you are using since these smartphone manufacturers do light customization over the Android OS.
You will have to look for the factory reset option in the settings area of Android. For some mobile phones, the factory reset option would be under the 'Additional Settings' option, and for some android like Xiaomi smartphones, it would be under the "About phone" option. And for some mobiles, it would be 'Rest options' under system info. But it's easy to find, trust me.
For security purposes, your smartphone would ask you for the device pin (your security lock), enter it and tap Delete all.
Important: before doing a factory reset on your android mobile, make sure you have backup all your data. If you are looking to move to another android mobile, there are many ways you can move your entire data to a new mobile phone. 
The smartphone manufacturer would also allow you to move to another smartphone from the same manufacturer. For example, Samsung has an app that easily lets you move from one of its smartphones to another.
Even if you are not moving to the same manufacturer, there are apps like Copy My Data and Smart Switch that will let you easily move your data from old Android to new Android mobile.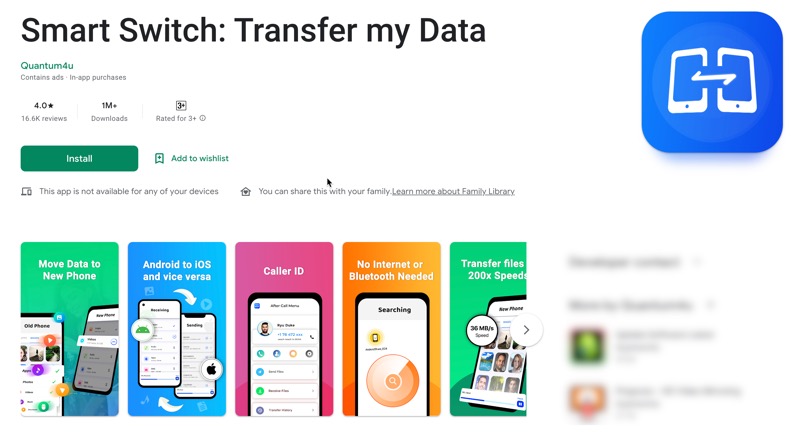 You may not have to use even this app if you have been using these apps to keep your data in sync with the cloud.
Google Photos for backing up photos and videos
Contacts  and Call History synced using Google Account
Messages synced using the Google Messaging app
WhatsApp Auto-backup to Google Drive is enabled.
Apart from these, you can install the apps back to your new Android from the Play Store, and it would also have a list of all the apps you have installed on your devices.
It would be my recommendation to move to the new smartphone using this method instead of moving your entire data from the old Android because this will be your opportunity to have a fresh start, where you keep everything organized and clean, with only the important data coming from your old android mobile.
How to Factory reset an iPhone
Now, if you have an iPhone, resetting your iphone is pretty straightforward. Forward you will have to go to the Settings area, go to General, and scroll down to find Transfer or Reset iPhone.
If you have to switch to a new iPhone, you can tap on 'Get Started', or if you have already done that and want a reset, you will find the option on the same page.
There are two options,
Reset
Erase All Content and Settings
Reset has a few more options that will only rest your iPhone's settings. If you want to erase all the data on your iPhone, choose the second option to Erase All Content and Settings.
Again, for your security, it will ask you for your Phone Security Password.
Important: Before doing this, I would suggest you log out of iCloud. Although entering your security password before raising the data would mean you will automatically be logged out of the iCloud on your iphone, as a security measure, you should log out of your iCloud account yourself, which you can do from settings itself. 
When you tap on Settings on your iPhone, your name is the first thing that appears, which shows you your phone number and email as well as all the account details and device details. At the bottom, you will find the 'Sign Out' option, which will sign you out of Apple ID on the iPhone.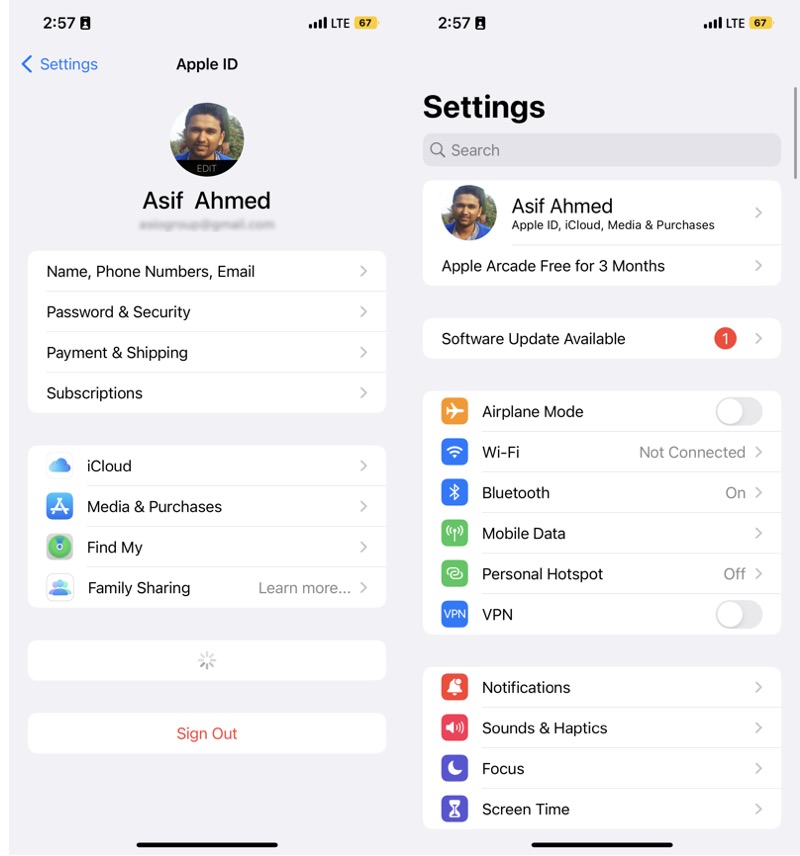 This is how you do a factory reset on your mobile.