In this article, we will learn how we can fix the notification issues in WhatsApp Web.
If you spend more time in front of a computer, and WhatsApp is one of the important mediums for communication with your team or customers, you must have been using WhatsApp forWeb in your browser.
Watch the Video Tutorial
And if you are facing notification issues where you are not getting instant notifications whenever you are getting messages on Whatsapp, here is how you can fix it.
Check if Notifications are Enabled in the Browser
When you have WhatsApp Web opened in your web browser, look for a blue message on top of the chat list. If the notifications are disabled, WhatsApp will notify you by showing you a blue pop-up telling you to enable the notifications.
But it may not appear sometimes. In that situation, you can click on the lock icon in the address bar, just before the URL starts.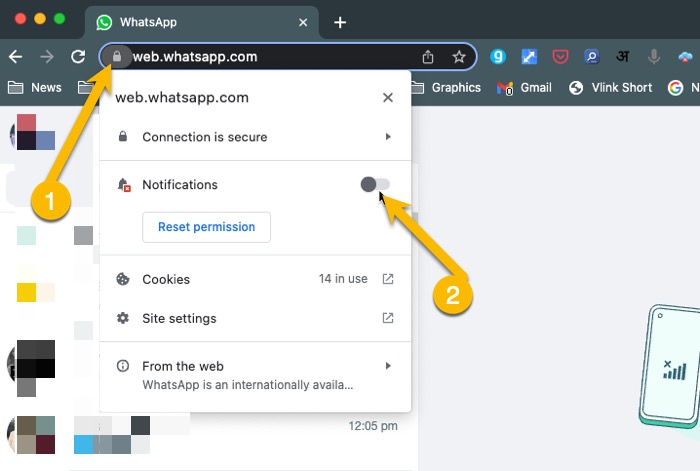 The Lock icon gives information about the website that is opened in the browser. If you find Notifications in there, and the toggle button is not turned off (it will be blue if it is turned on and it will be grey if it is done off). You can enable it just by clicking on the toggle button.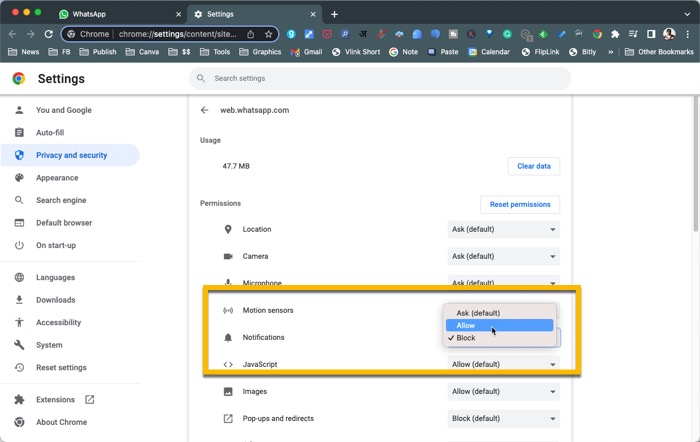 If notifications don't show there, Click on Site Settings. Settings about the website (WhatsApp Web in this case), and the status of all the permissions given to this website to access via your Browser.
Look for notifications. If you are not getting notifications it might be blocked, you can select 'Allow' from the drop-down, and the notification will be enabled. Or even also click on reset Permissions.
Still not fixed on Mac?
If the issue is still not fixed, then notifications for the Chrome browser or the browser you are using for WhatsApp Web might have been disabled. You can check the status by going to Settings.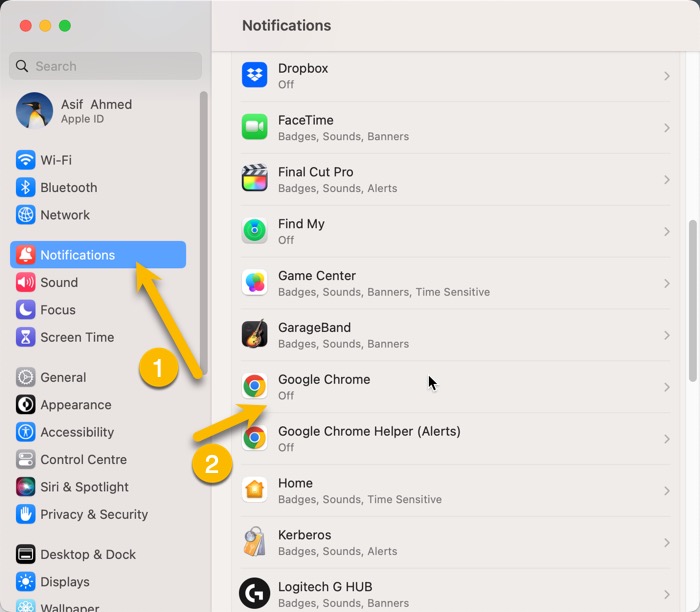 Click on Notifications and look for Google Chrome, or Safari (whichever you are using for WhatsApp)
Then click on the browser and Toggle the button to Enable Notifications. If it is Enabled already continue reading the article.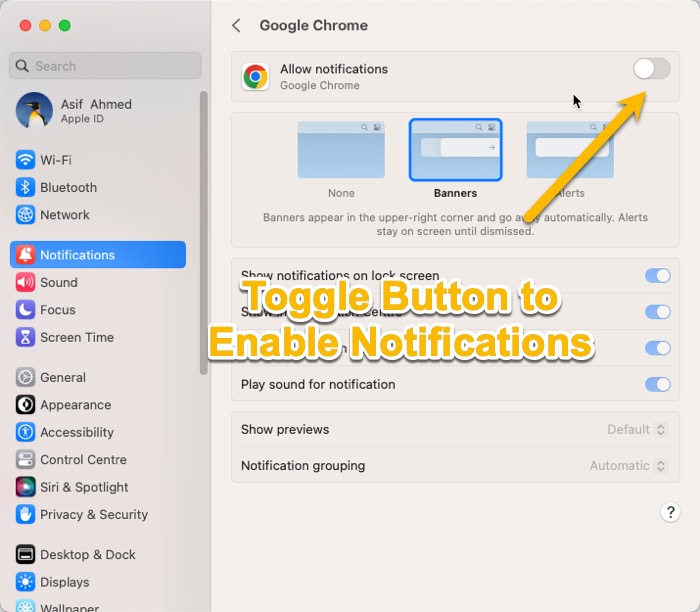 Still not Fixed?
Check out whether it is because of the Focus Mode on Mac. The Focus Mode in Mac allows you to put different settings and the Focus Mode can also be activated automatically if you have set a trigger which can be Location or Time.
Check if the Focus Mode that has been enabled has any setting which disables the notifications. For example, the 'Do Not Disturb' focus mode will turn off all notifications and all disturbances.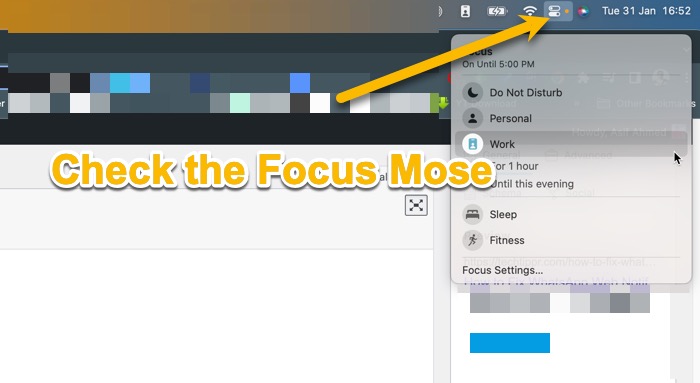 Similarly, work notifications might also have some notifications turned off. You can check it out by going to focus settings and seeing what things have been enabled for that particular focus mode.