Instagram is a social media platform where users can share photos and videos. With over 1 billion active users, Instagram is one of the most popular social media platforms.
Many different apps allow you to edit and improve your Instagram photos and videos. Although an Instagram video editor is built into the Instagram app, it is mainly for creating Instagram reels. And this Instagram video editor is quite limiting when it comes to making edits to multiple video clips.
In this article, we will be sharing some of the best video editing apps for Instagram. These apps offer great features for editing videos, making them look professional, and adding effects.
What features you should look for in a video editor for instagram video maker?
It should have the feature of combining multiple clips into one, cutting the clips to desired length.
It should also have the feature to speed up or slow down the video clips.
It should have feature to add filters and text, to change the colour and the vibe of the video
It should have the feature of adding music, editing audio off the clip, and adding voice over.
Best video editing app for instagram
InShot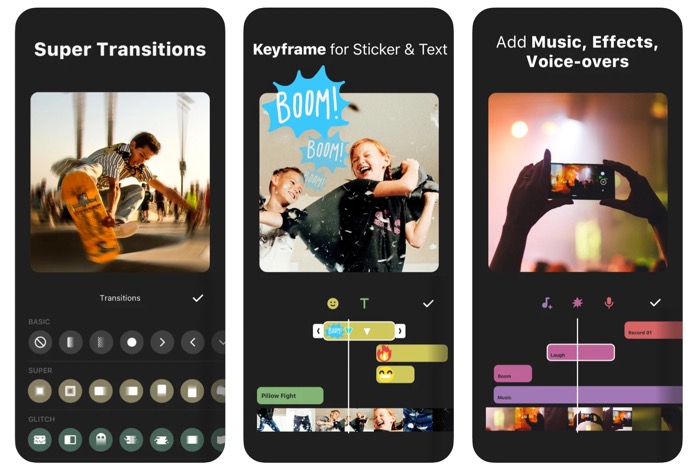 I have been using the InShot app for years. First for Android, then for iPhone for the last 2 years, and it's a fantastic app on both platforms. The UI is pretty much similar.
You can quickly have videos and photos from your photo gallery. It offers basic features like cutting a long clip, adjusting its volume, speeding up or slowing it down, and adding filters (some essential words are free to use).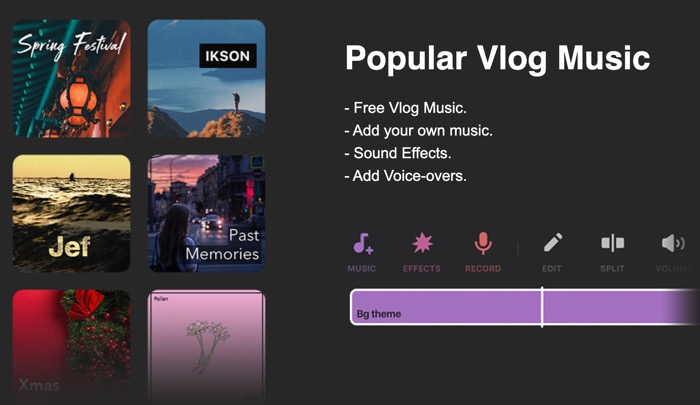 We can also add transitions between clips to make your videos look more appealing. You can add music you have downloaded from somewhere or choose from the list of music available, and the music collection is quite good for different types of genres.
The free version comes with ads and puts a watermark on the videos, but I was able to remove the watermark on my iPhone by watching an Ad.
All the latter, I bought the pro subscription, which is pretty nominal, $12/year and $29 for a lifetime. If you are a content creator or influencer who wants to put up polished videos on Instagram, it's a worthwhile investment.
The pro version unlocks all the filters that can enhance the look and vibe of the video. It also unlocks all the music, remove watermark, and more stickers that can be added to the videos.
Vita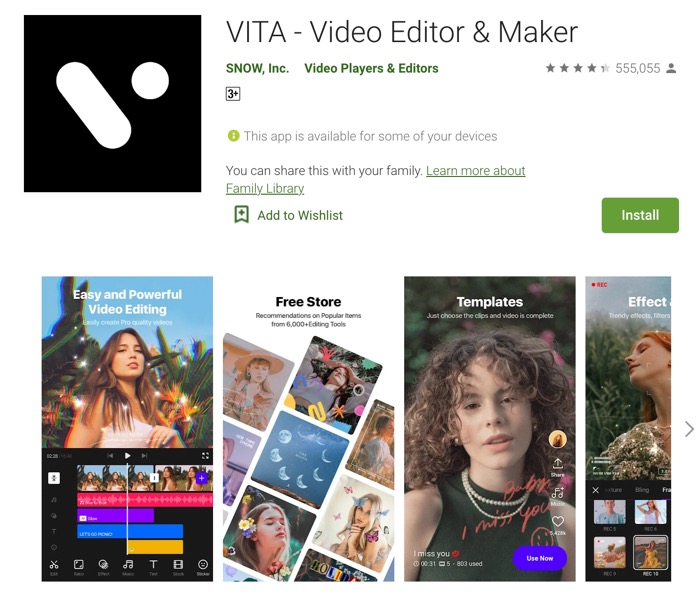 Vita app is my current favorite for creating Instagram stories. I think it's the best Instagram story video maker, and it's a great app available for both Android and iPhone.
It has pretty much all the features available in the InShot app. You can speed up the video clip or slow it down for a slow-motion effect. You can add filters to it, resize the size of the video, and add other effects similar to what you see on Instagram stories, but these are more refined filters.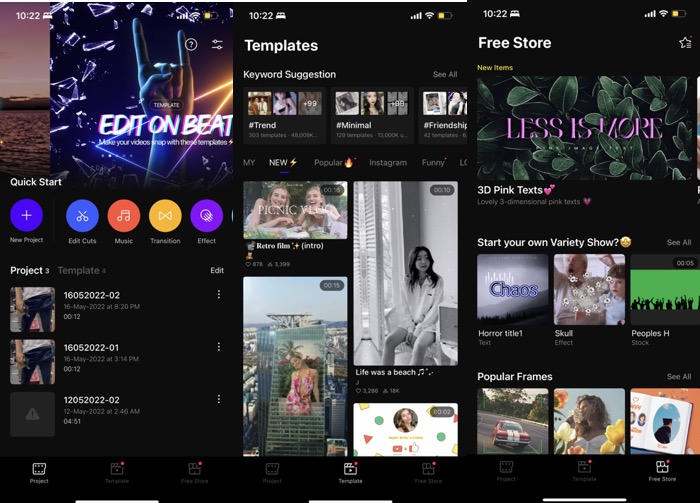 It has a dedicated section where you can check out short videos with super trendy effects. You can use those videos as templates where you have to add your photos and videos, and the video is created perfectly cut to the beat.
While for longer videos, I wouldn't use so many effects. But, the super trendy effects and filters offered inside it make it super easy to edit videos for stories and reels.
It also has a dedicated space for 20 music, which you can add in just a tap. Best part is, it's available for free, even on iPhone. There is no watermark, and I didn't find any section which is locked for pro version.
Splice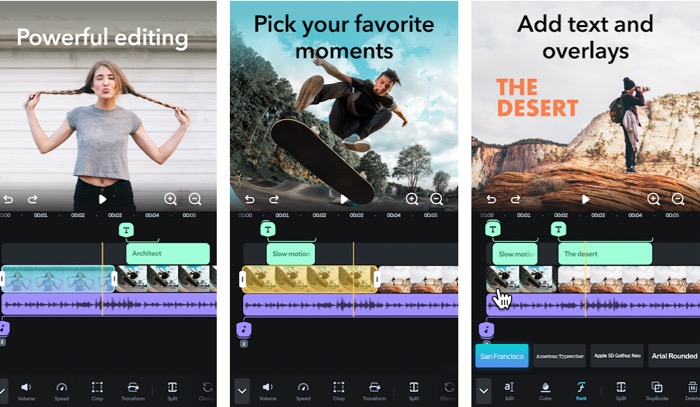 Splice is quite a fantastic video editor available for Android and iPhone. It is undoubtedly one of the best apps to edit reels. It has one of the best UI for a video editor for mobile phones, making it easy even for beginners to create videos for Instagram.
Splice has everything the wind shot editor offers, but the UI makes it easier to use in comparison.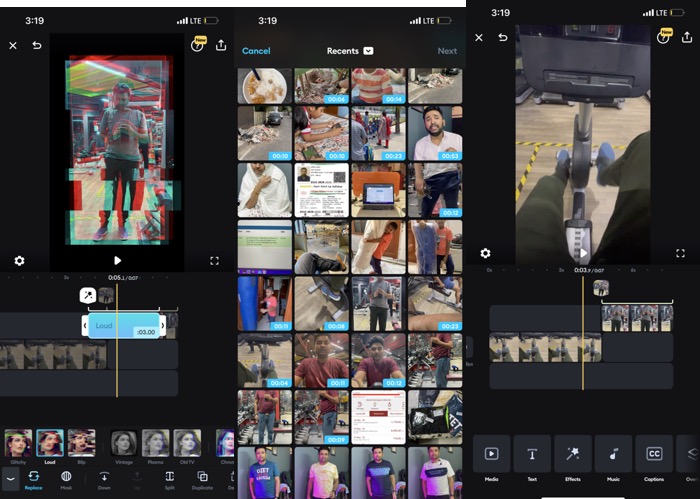 For example, you can go to the music section in a single tab, where you can either import your music or add it from the collection of music available on the app, which is pretty good. The collection of music is more extensive than the Inshot video.
The limiting thing about this app is that it does not offer a free version, at least on iPhones. I haven't tried it on Android, but it doesn't let you continue using it before subscribing. But they do offer a free trial of two weeks. After that, you can subscribe to their monthly or yearly plan.
So if you find two weeks sufficient enough to see it worth spending money for the yearly plan to continue using it, another option absent in the InShot, and Vita app is Chroma Key, very can use a green screen while recording the video, and then remove the background in the app.
But is it has a very small use case, people creating instagram videos and actually using green screen feature that much. So if you consider getting instagram video maker for instagram video editor. The absence of this feature in other apps is not a deal breaker.
Clips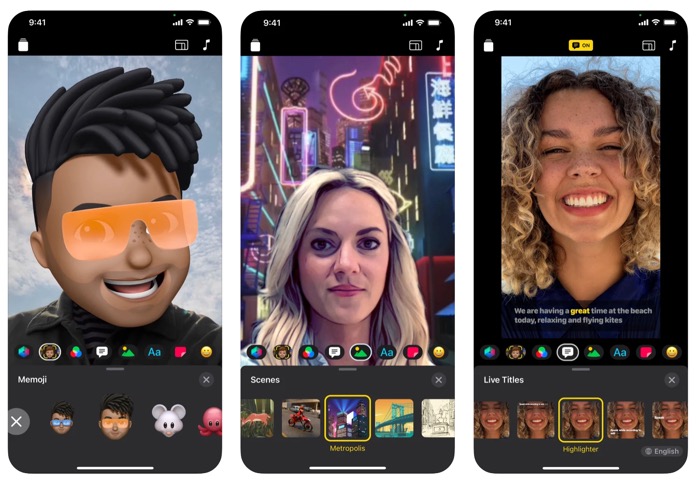 Clips are available only on the iPhone, and Apple develops them, and it is also a pre-installed app on iPhone.
It is an extension of the Instagram video maker. There are a lot of cool effects and filters built into the app, and this one also fits to be a great Instagram Reels editing app.
There is a feature that utilizes the hardware built in the iphone for creating virtual objects perfectly. You can also use Apple's Enimoji in the videos that mask your face to make funny videos that you can share on Instagram for other social platforms.
It also has a captions creator built into the app, so whatever you are saying is automatically added as a subtitle/caption to the video, which is a pretty cool feature.
But since it is limited to iphone only, I have kept it last.
Apart from these apps, we also tried apps like Film, VideoShow, VivaVideo, and a few others, but the ones we reviewed in this post are the best. You can pick any or use a combination of these apps to create Instagram Stories, Reels, and Longer Videos.
Check out this section for more articles about Instagram tips and tricks.