My use case is, whenever I have to share the links of YouTube videos on stories on Instagram, I get annoyed because the video opens in a mobile browser inside the Instagram app. 
And since it is opening in a mobile app, and not the YouTube app, most people are not logged in to YouTube, and therefore they are not able to like, ok and even subscribe to the channel.
They are probably watching half of the video. If they decide not to watch the video and go back to Instagram stories, my YouTube channel doesn't benefit from watching just a part of my video.
But if they had watched the same video inside the YouTube app, they would have been able to like the video subscribe to the channel even if they wouldn't have done either of the things. Youtube still could have shown them my other videos to check whether my videos would be interesting to them or not.
I lose this opportunity because the YouTube video I share on Instagram stories opens on a mobile web. And this is just my use case. There may be many other use cases where if the link shared on social media platforms would open in the app, it is meant to open, and it would solve a massive problem for many people.
It is not just about losing a potential subscriber or Yuva; it is also about giving a good viewing experience of videos that is only possible if the person watches the video inside the YouTube app. We all know how an immersive video-watching experience is in a mobile web.
What's the solution?
The viewers, who have clicked on the link, can do an extra step to open that link in a particular app, the YouTube app in this case. iPhone, fortunately, gives us the option to extend that specific page in an app if the app is installed. So the view only has to click on that option that appears on the top.
But not everyone will do that, so it's you, who is sharing the link, who has to do something, and here is a solution.
Use URL Genius
I have already seen a lot of people using the link opener, and it is useful. You have to open URL Genius in the mobile browser if you are sharing it from your mobile phone, and then paste the link you want to share, you will be able to generate a link opener link, you can share it further.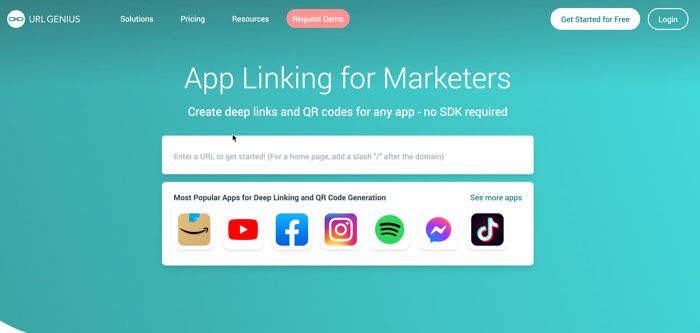 When the viewer taps on the link opener link, it will be redirected to the app it is meant for, solving many people's problems.
URL Genius supports more than 60 apps, and that covers pretty much every app link you would want to share. The problem with URL genius is, it is Limited. You can create only five links and get 500 likes on those links, and after that, you will have to upgrade your subscription plan.
While it is still great if you find it valuable, most app.js want the link to open in the app and do not want all the advanced features offered by the website.
Although there are many alternatives available, most offer paid plans, and the free plans are pretty Limited.
There is a truly free program, at least at writing, which opens links in an app. It's called AppURL.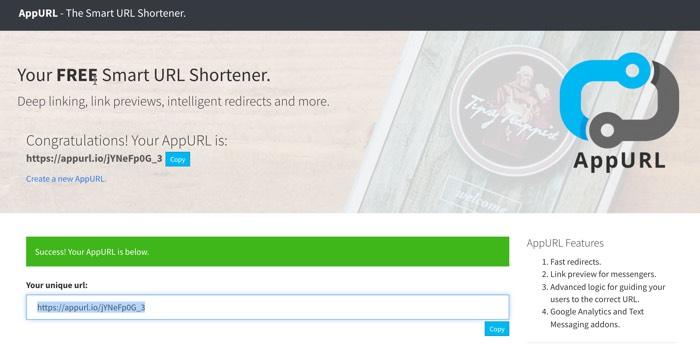 It was similarly; you have to open the website in the mobile browser and then paste your link, create an app URL, use that URL to share where you want to share it.
The only downside is that it does not redirect the viewers to the app, and they have to manually tap on a button that takes them to the app, which is still better than having the URL open in the app's mobile browser where the link is shared.
I hope you find this helpful. You can find a more helpful article from the blog.