It has been a few days since I used the Macbook Pro (July 2019 refresh).
Although I have written a detailed review of MacBook Pro after using wait for a few days, I am still exploring things that amaze me.
So instead of updating my review, I wanted to write about what I like in the new MacBook Pro. Maybe I will keep updating it as I discover many other use cases.
The Small Form Factor of the New MacBook Pro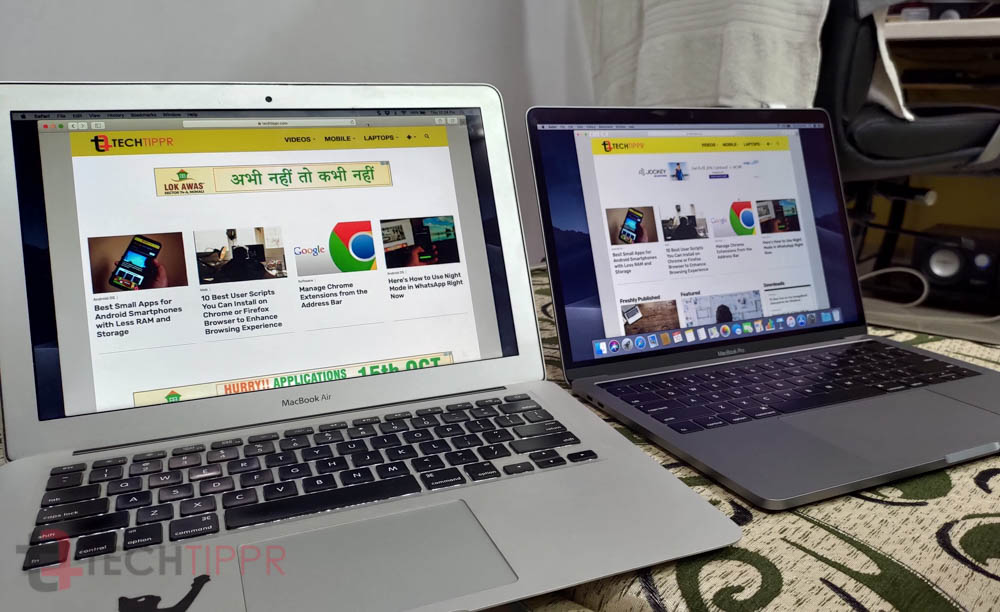 I am talking about the 4th generation of MacBook Pro as a whole, which was introduced with the new design in 2016.
The bezels around the screen were shortened, giving it a smaller footprint compared to the older MacBook.
It won't matter much if it's your first purchase, but if you were using the previous generations of MacBook, you would appreciate the small form factor much more than anybody else.
I keep traveling with my new MacBook Pro, And it is easier to use.
The Amazing Touch Bar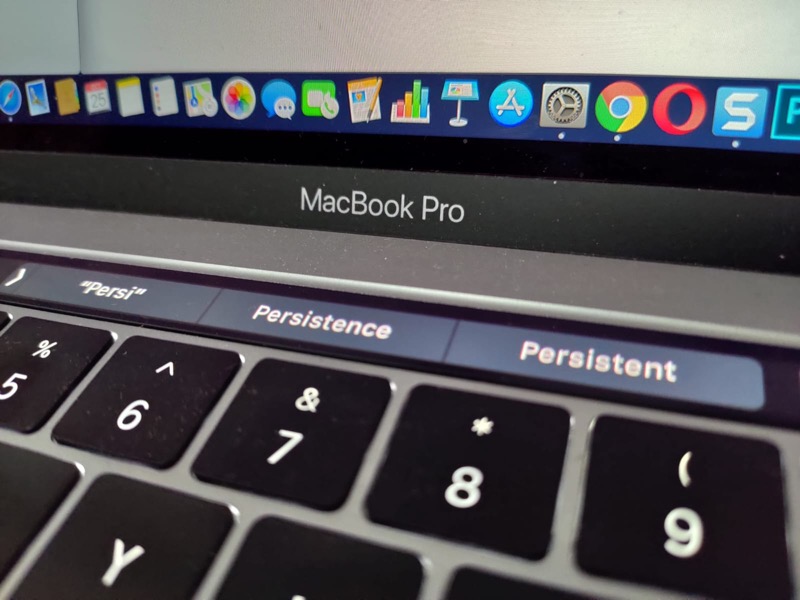 When the MacBook Pro was introduced in 2016 with Touchbar, it was a 'Novelty' that was only available in the higher versions of the MacBook Pro.
But it was often discarded as a gimmick feature that would not be useful in day-to-day use cases.
Now that it has been introduced, even the base variant, my entry-level 2019 MacBook Pro has the Touchpad, and I can see how it helps me do work faster.
It is a screen that can show different features while using different apps; it makes it more usable than placing physical keys that won't change the function.
While typing, it gives suggestions for words, just like on mobile phones; it even suggests emojis.
I feel this is an amazing feature for someone like me who doesn't know the spelling of many words. It saved me for years on mobile, and now it is also there on laptops.
Even while using Final Cut Pro for editing videos, I find it pretty useful to scrub through the timeline to choose the exact color for the fonts I want to use for text in the video.
There are many more use cases that I will start talking about; this is going to be a long post, so I'll stop here.
USB type C Slots Are Pretty Useful
Apple decided to remove All the input slots from the MacBook Pro. The Charging slot, the SD Card Reader, and the USB Type-A are gone and replaced by USB Type-C.
The base variant gets to USB Type C / Thunderbolt 3 ports, while the higher variant gets 4 USB Type C / Thunderbolt 3 ports.
I know the USB dongle business model is real, and the company wants to extend its business. But hear me out for a minute; not all the input slots you use actively throughout.
In my review, I talked about why the base variant makes more sense to purchase; considering the price difference, you can spend a fraction of the money you saved to buy a USB type C Hub with all the input and output slots Apple Ditched.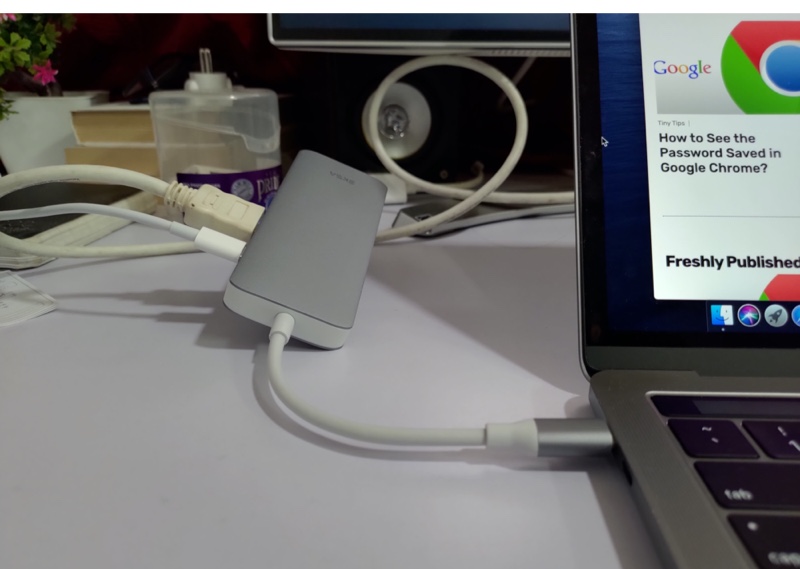 Most of the time, I use my MacBook Pro without attaching anything else, like the external SSD, SD card, or charger. So I don't care how many input slots the Macbook Pro has.
I always have USB Type C Hub in my bag and on my desk if I ever need them. Find the best USB Type C Hub for MacBook Pro. 
The USB type C is amazing, it can do multiple things, such as charging the device, so you don't need an extra hole in your MacBook just for the Charging slot.
USB type C is universal, so you can also use any USB type C charger to power your MacBook Pro in an emergency.
You can even power it up using a Power Bank, so there is another use case for the Power Bank you carry with you everywhere, a 10000mAh Power Bank will give almost 10 hours of extra power to your MacBook Pro, which is an amazing thing.
The Power Bank isn't powerful enough to charge the laptop, but it will still hold up the charge for you so that you can use your MacBook Pro for long hours.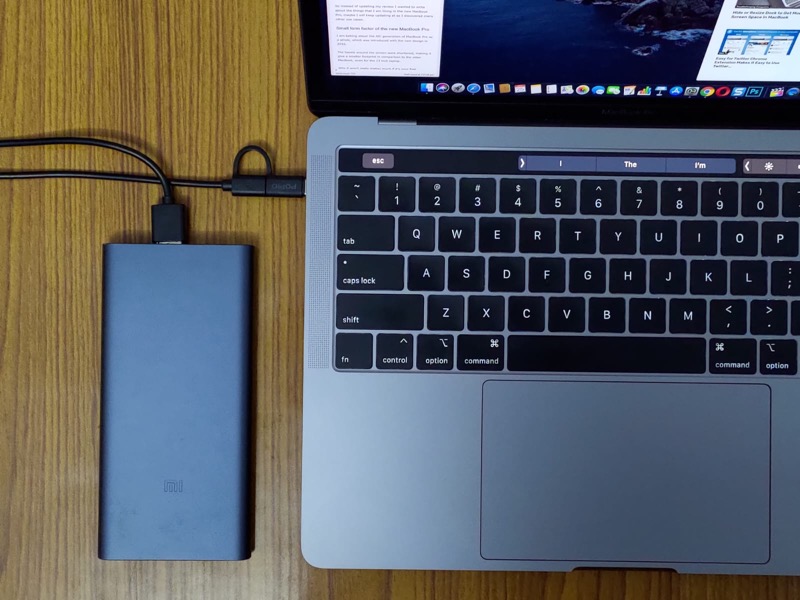 I am connected to my MacBook Pro to a 10000mAh Xiaomi Power Bank, and I am on 30% from the last 75 minutes.
It isn't charging the Macbook Pro, but it also doesn't let the battery discharge.
The Second Generation Butterfly Keyboards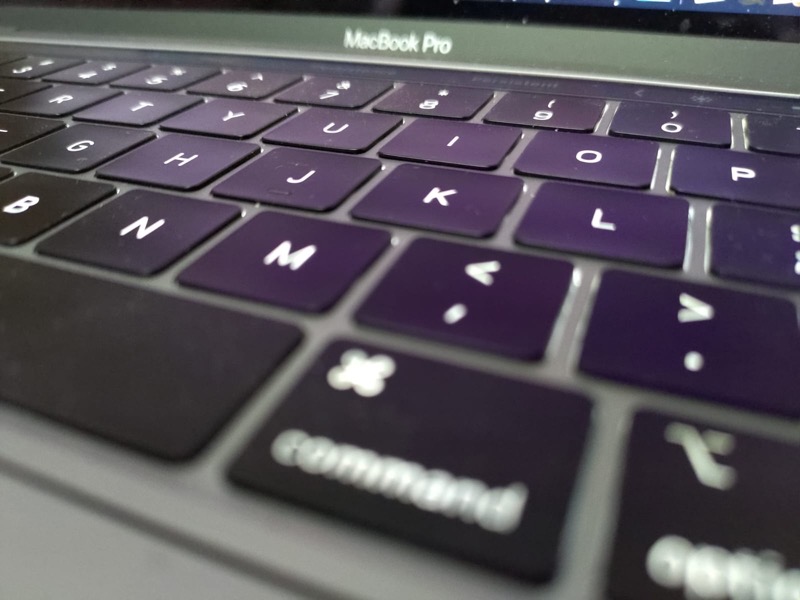 Again, whether the 4th generation of MacBook Pro was introduced in 2016, the new butterfly mechanism keyboards were introduced, which had less key travel, leading many MacBook Pro users and satisfied whenever they type on it.
I have been using it for the last few weeks, so I think this is the best keyboard I have ever used.
I use multiple machines; I use a Logitech keyboard along with my Windows desktop, and the keyboards of my HP Chromebook are also amazing.
But whenever I returned to MacBook Air, I found the keyboard keys were a little too hard to press.
I find the new keyboards on the Macbook Pro easy to type. You can type fast by sliding your fingers what the keyboard. The keys do not get pressed down too much.
There is also so no space for dirt to get inside, which makes cleaning the keyboard here on the new MacBook Pro compared to the previous generation.
Retina Display Gives You More Space to Work
The new generation of MacBook Pros comes with a retina display with a higher resolution.
All the default resolution on MacBook Pro is 1440 X 900. You can set it to 1680 x 1050, which gives you more space to work on it, especially if you work with multiple apps open.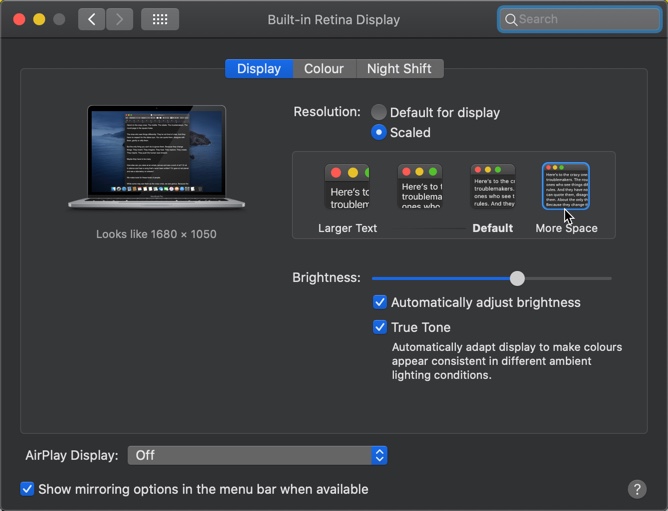 In my workflow, I often use the split-screen feature so that I don't have to switch between apps.
Since I mostly use Google Chrome browser, I have this Chrome extension installed that lets me automatically use split screen with just one click.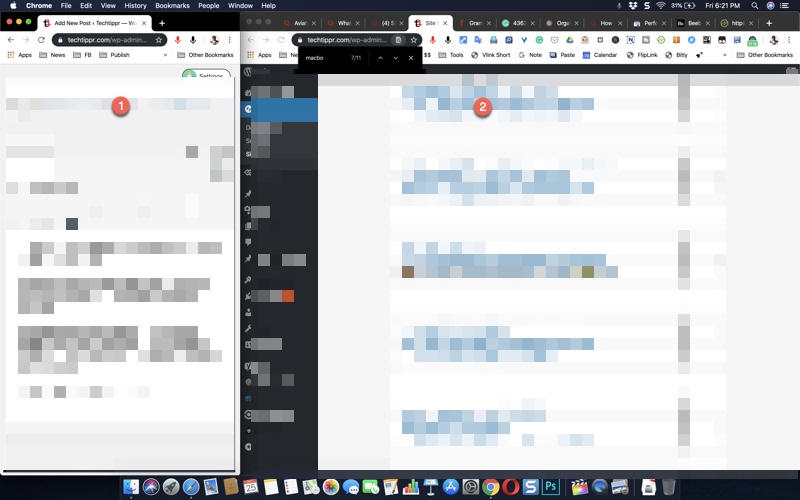 Many other things impressed me e in Macbook Pro, such as the speakers, which have great sound quality.
Watching YouTube videos or TV shows on Netflix is an amazing experience because of the amazing display and great sound quality.
I even like the trackpad, which is the biggest trackpad on any laptop, at least as of now, which makes making multi gestures easy.