I have been using the Macbook Pro 13 July 2019 refresh from the last couple of weeks. There were a lot of things that kept me from buying the Macbook Pro, but finally, in 2019, after the refresh. I got one, and here is my review.
Reviewing the MacBook Pro 13, July 2019 Refresh.
Apple brings an update to their products almost every year. The year 2019 wasn't any different. Apart from putting all their focus on mobile products, they brought some important change to their premium laptop lineup, the MacBook Pro.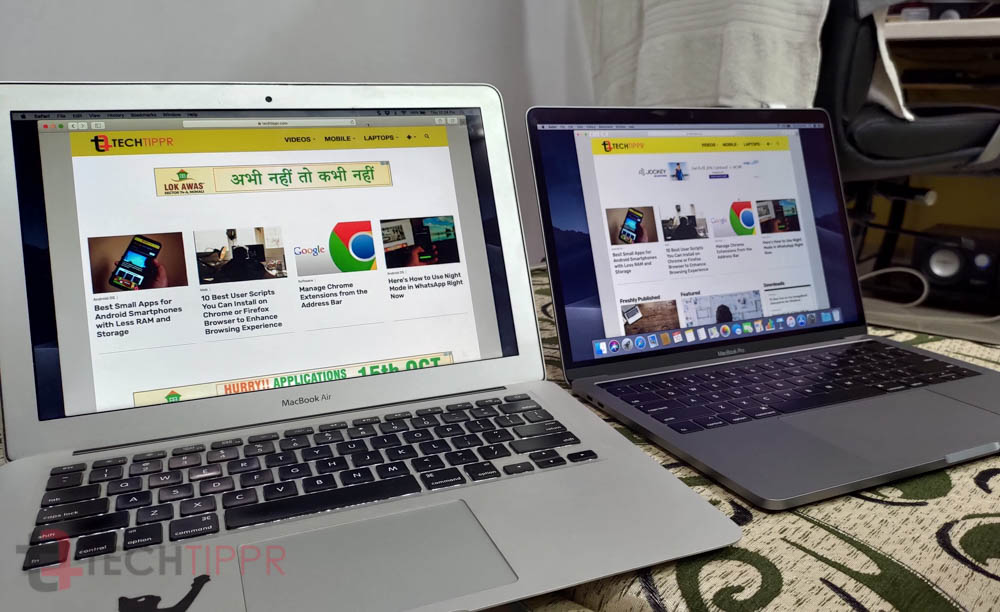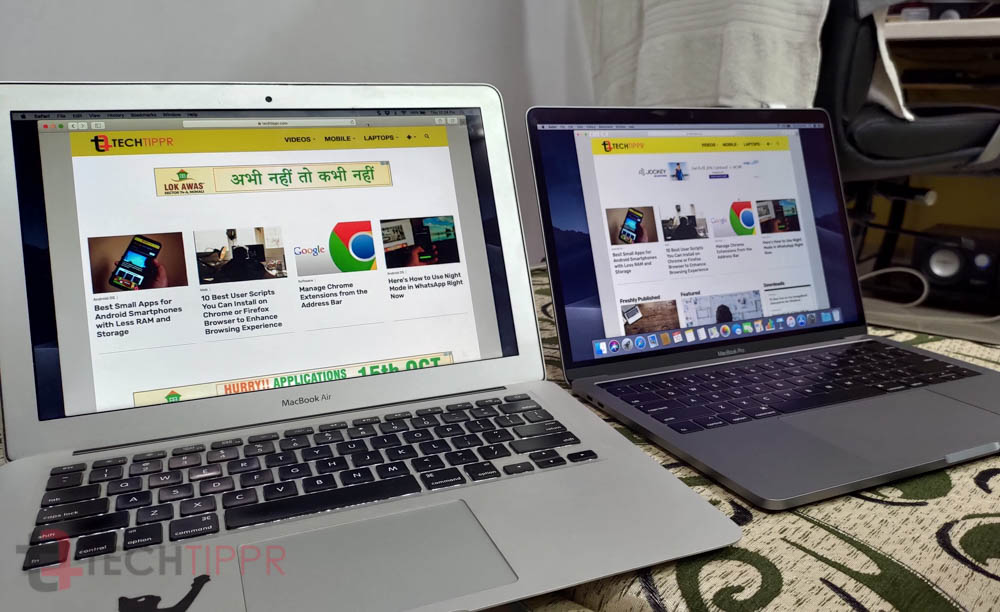 I went ahead and bought the MacBook Pro (1.4 GHz version, more specs in the section below), for mainly two reasons.
My main laptop, the MacBook Air is now over 5 years old now,

The July 2019 refresh brought some useful changes to the MacBook Pro that I went for this machine.
I was ignoring buying the new machine since Apple put only USB Type C connectivity slots to the MacBook Pro.
Price, Specs, and Availability
The new versions of MacBook Pro for 2019 are priced as the following.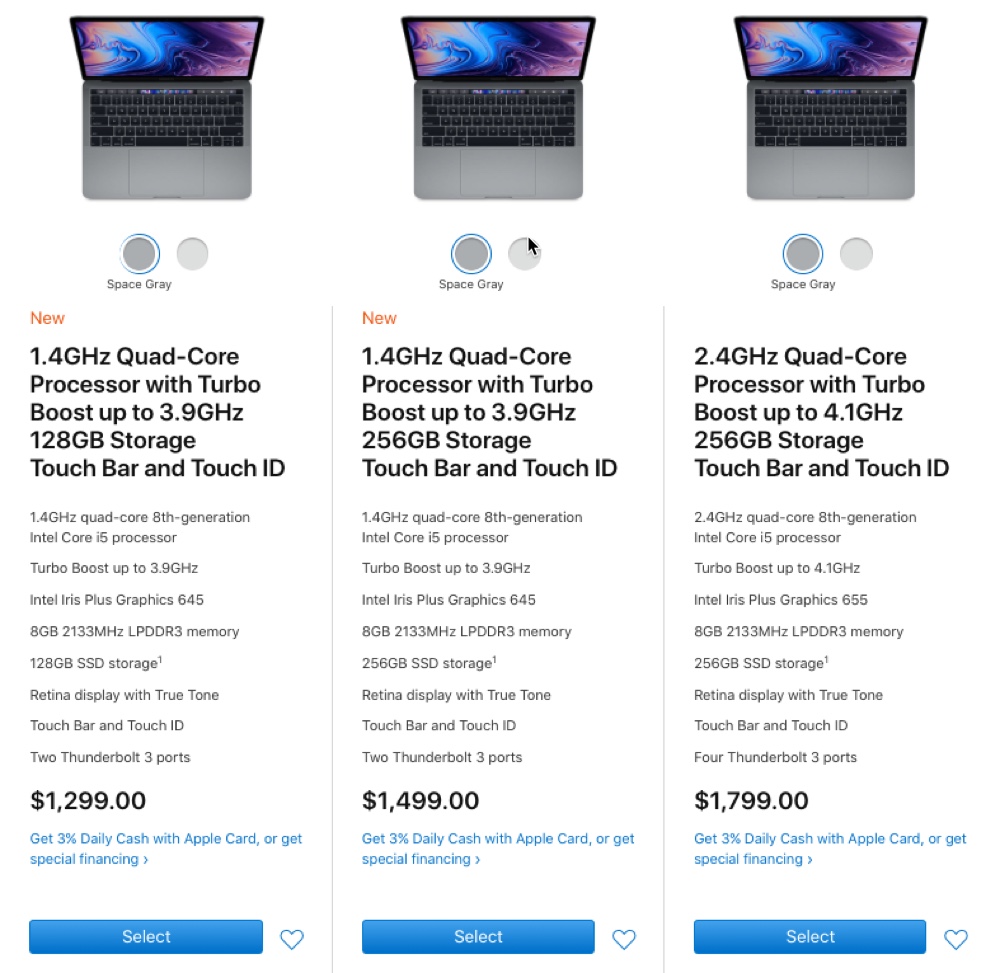 MacBook Pro has been coming in two sizes, 13-inch and 15-inch and apart from the size different, there are different variants having different Storage and RAM options and powered with Intel Core i5, Core i7, and Core i9.
The specifications for my version, which is the base variant, 13-inch MacBook Pro powered by Intel Core i5 with 1.4 GHz clock speed, 128GB SSD Storage, 8GB RAM and Intel Graphics 645.
While the price tag of $1299 for this machine seems a little high, we'll talk about whether you should buy it or not, at the end of this article.
What's Different in MacBook Pro 1.4 GHz 2019?
Although I had a budget to go for a little expensive machine, I found out that the base variant of the July 2019 refresh of MacBook Pro actually brings a lot of improvements over last year's MacBook Pro laptops.
The base variant of the Macbook Pro updated in 2019 has little compromises to make (more on that in a bit).
In fact, the difference in performance is significant as the MacBook Pro 1.4 GHz July 2019 refresh performed better than last year's 2.1 GHz Intel Core i5 powered laptop. 
This video helped me make my decision of buying the 1.4 GHz MacBook Pro 13
Not just that, the base model of July 2019 MacBook Pro has now got the Touchbar, which wasn't there in earlier generations and you had to shell out extra dollars for the inclusion.
There's much more to the machine, in terms of the display, the touch bar, and butterfly mechanism keyboards, which are in its second genration. We will be talking about them separately in their own sections.
The Display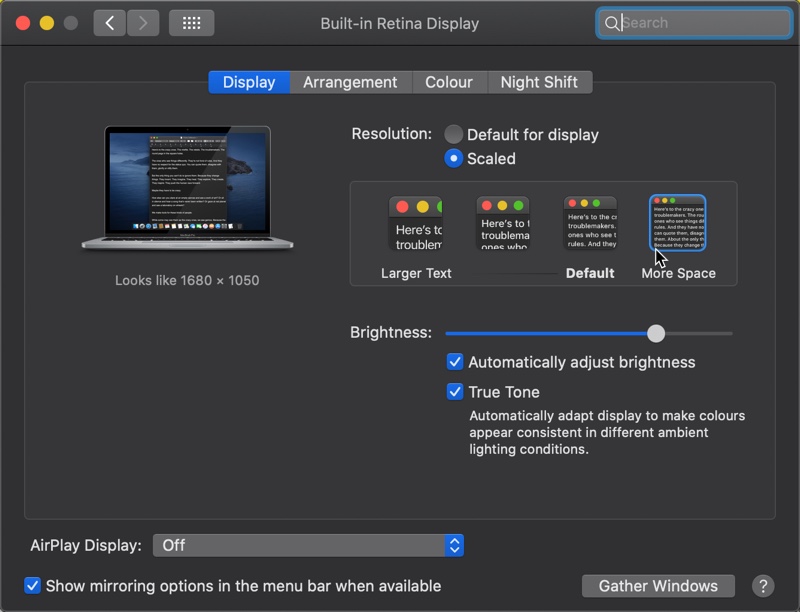 The display of MacBook Pro is pretty amazing. Almost every or MacBook Pro comes with retina display.
Coming from 5-year-old MacBook Air, it huge difference. The Macbook Pro can go as much as 1680X1050, to give you more space to work on, although it gets Little cramped inside a 13-inch display.
The text gets smaller than usual, and you won't be able to work for longer hours with this resolution you might have to switch to the default, which is 1448×900.
Among other things, it has got support for True Tone display, which automatically adapts to the surrounding ambient light conditions.
Nothing much has changed in the physical appearance of the Macbook Pro since 2016 when the new design was introduced.
So if I compare it with my five-year-old MacBook Air, it is a little smaller because the business of the display has been shrunk a lot, and they are now black, so a black border is always a welcome than a silver border around the display.
The TouchBar
It is the new addition to the basic variant of MacBook Pro 13 for the July 2019 refresh model.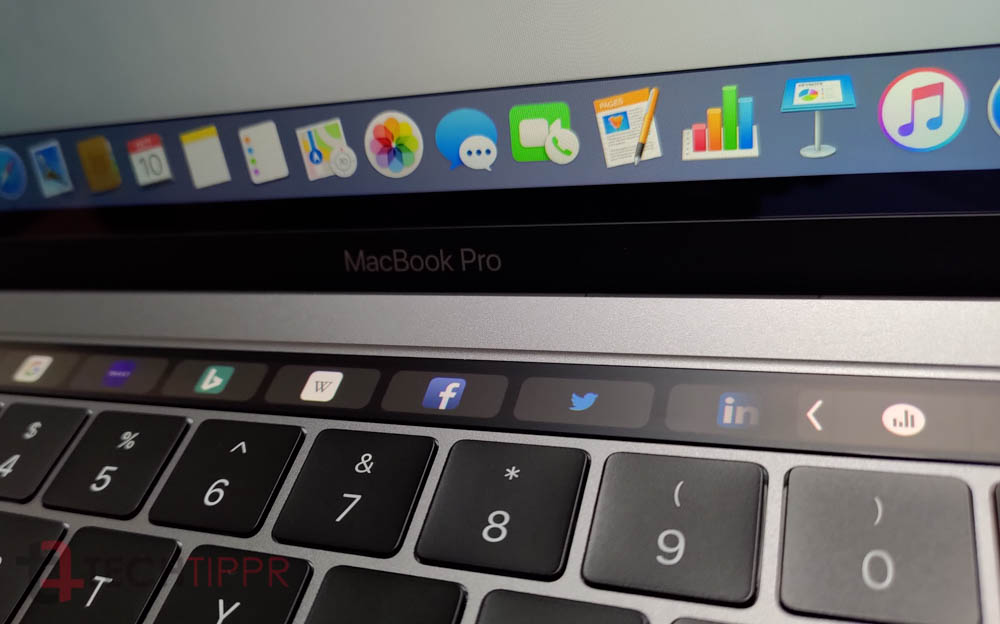 And this is what I meant when I said there were little compromises to make when you go for the basic variant in 2019.
In the earlier versions of MacBook, Pro, Apple decided to keep the Taskbar to the higher variants. Now that it is available in the basic variants, there is no point in justifying whether you should go for the higher-end Macbook Pro just that touch bar.
About its usability, although I haven't used much, I still can see e a lot many use cases where the touch bar can be useful.
For example, while writing something, the Taskbar gives you suggestions just like you can get on your smartphones. And I think this is pretty useful for people who always have trouble memorizing the correct spellings of words.
Simply type of you letters of a word, and the predictions would appear on the touch bar, you can tap on the suggested word, and it gets typed in.
I didn't find much usability of the touch bar in Google Chrome, but if you are a safari or an Opera browser user, you will find more uses of the touch bar.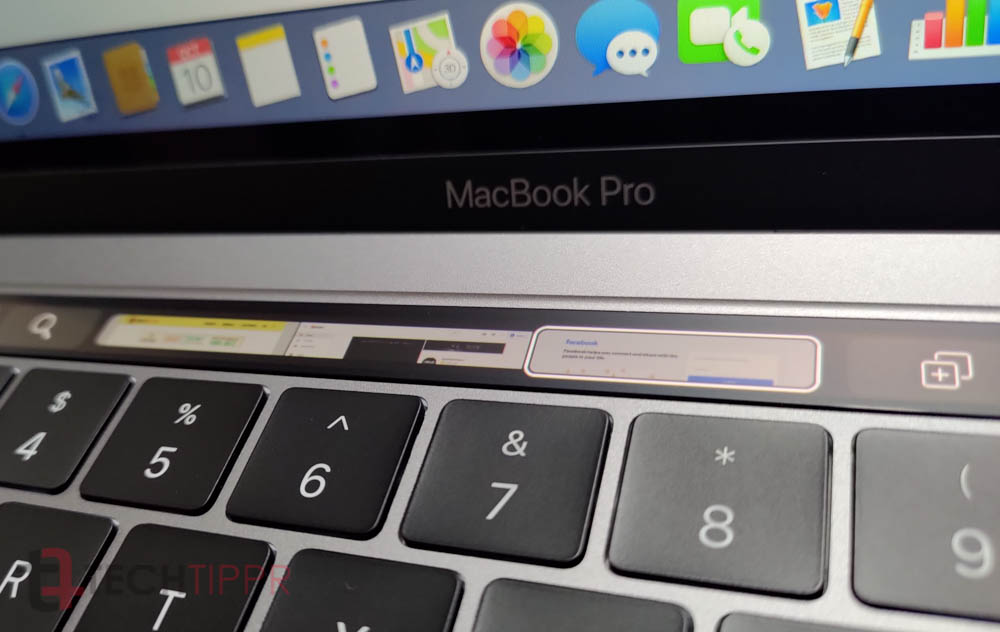 There is so much functionality the Touch bar can offer that I think I can write a dedicated post revolving around how to make the most of your MacBook Pro using with touch bar.
But one thing I would like to add to this review quickly is, the Taskbar has more usability when you are using the applications developed by Apple.
In Final Cut Pro, when you edit a video, you can utilize the touch bar to scrub through your entire video timeline, you can use the touch bar to pick Colours for your fonts in a more accessible manner.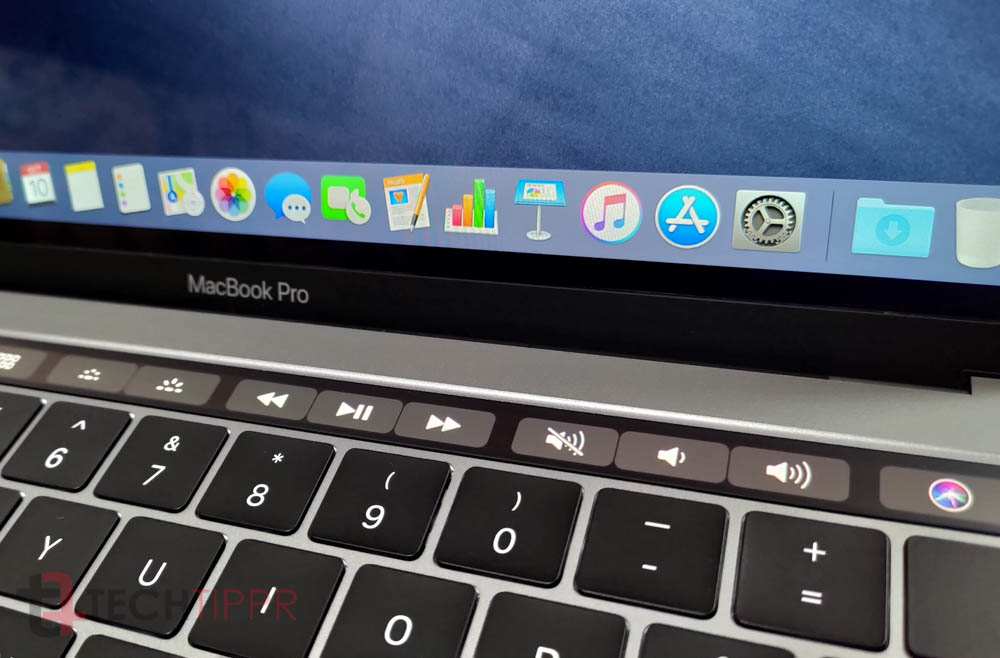 And yes, there is a shortcut button for Siri as well if you are interested in using at on your MacBook Pro, just on the right-hand side, there is a super useful fingerprint sensor.
If you spend a couple of seconds waking your MacBook Pro from sleep and typing in the password, you are going to save a few seconds of your life every day.
I did some math the Steve Jobs way and calculated how much time you can save in the next five years, and it is working 8 hours.
Eight freaking hours saved for each user if they used the fingerprint sensor to unlock their MacBook Pro.
The Keyboard: 2nd Generation Butterfly Mechanism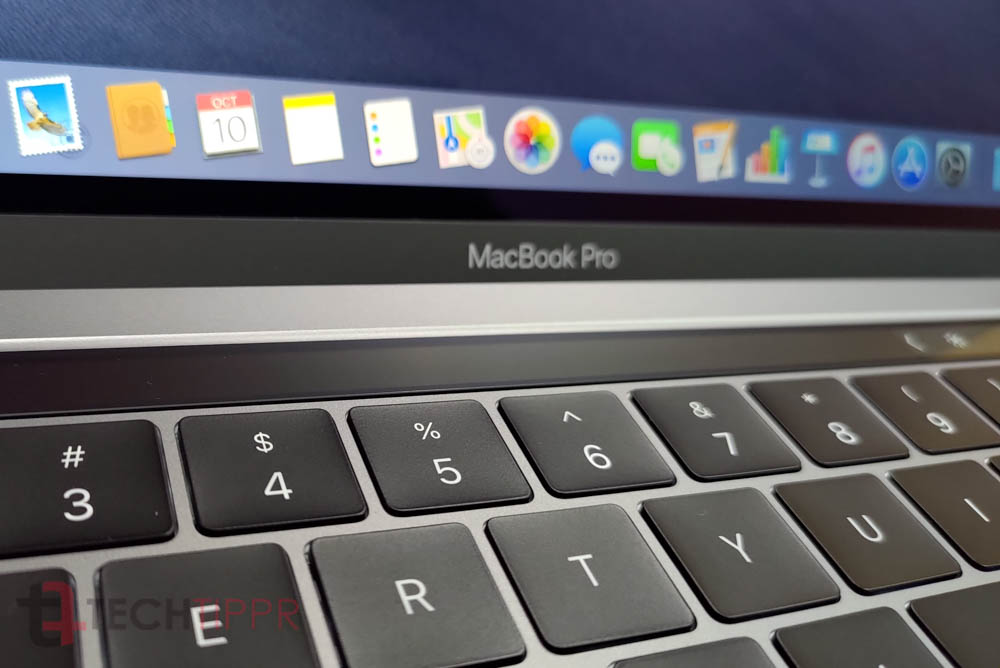 I am writing this part of the review on the very keyboards I am talking about, to give you a realtime feel of the 2nd generation of the heavily criticized hardware change of the MacBook Pro.
Though I've used the MacBook Air keyboards for over five years, which has a decent key travel, it was a bit off to type initially.
I did try out the first generation of the Butterfly mechanism on the new MacBooks when they were launched first, but I never owned any machine with that keyboard, it was just for a short time when I used it in stores.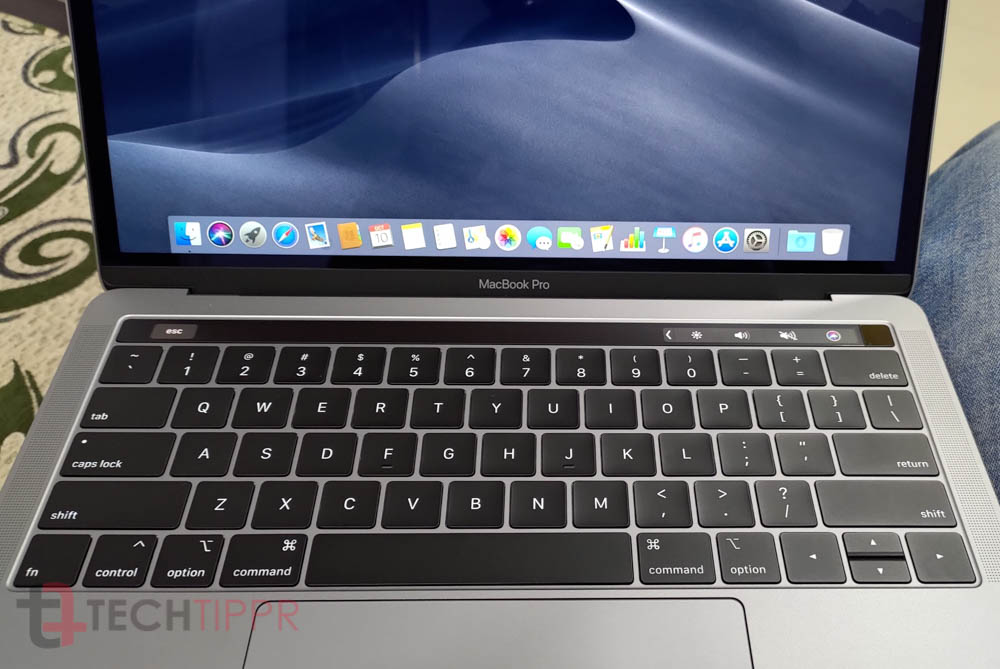 I think you cannot judge anything by just spending a few minutes with it. Now that I'm using the MacBook Pro 2019, I can safely say I could have easily adjusted to that one as well.
But, after using it for a few days, I've kind of adjusted to it. For a MacBook Air or MacBook Pro user that had previous generation keyboards, it might be a little tough to adjust, but its not a deal-breaker anymore, especially with the 2nd generation of the keyboard.
With MacBook Air, my second computer was an HP Chromebook, that had very soft keyboard buttons, and going back to typing on MacBook Air was always a task, but this one seems pretty nice.
Right now, when I've gotten used to it, I feel I can move my finger faster than I can do on a MacBook Air.
Coming back to this review after a few more days, while writing the second draft, I can say it is the best keyboard I have ever worked on.
Surprisingly I am able to type much faster on the keyboard.
The Trackpad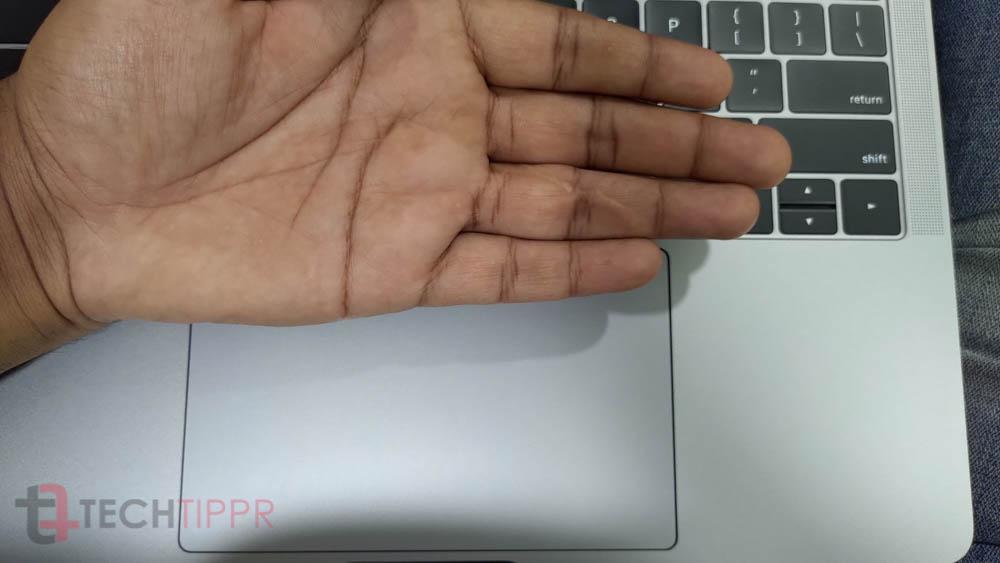 If we compare the Trackpad with the previous generations of MacBook Pro, it is pretty much the same with almost the same gestures.
But it is more significant than my MacBook Air, and it is a good thing to have more space to do to the gestures.
The force touch on the trackpad offers extra functionality, but I don't find it much useful in my workflow.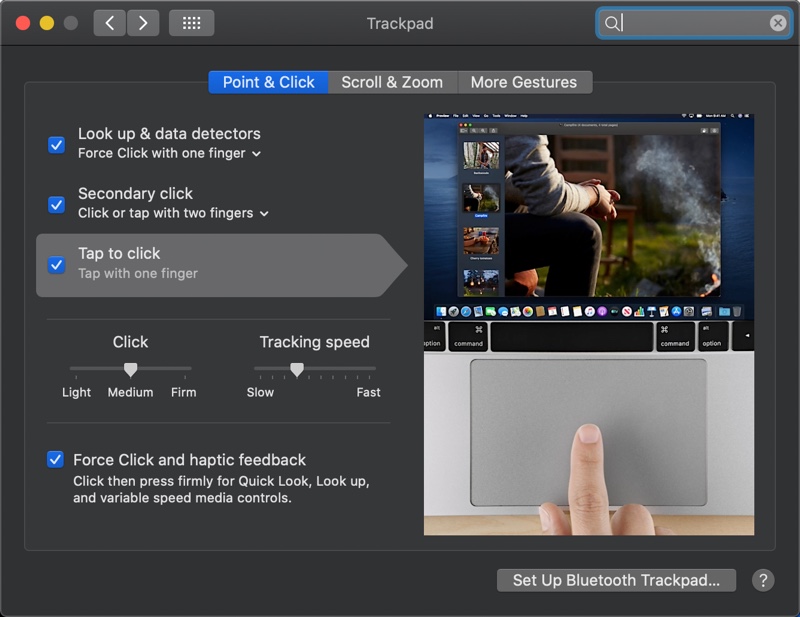 You have to turn it on from the system preferences area for the trackpad. When it is turned on, you can use one finger to tap for a single click and then press your finger with some pressure for the force touch to work and use the functionality it has to offer.
For example, if you tap and select a word, you can put pressure for force touch to look up for the meaning of that word, which can also be done by doing right-click and select 'Lookup.'
The Multimedia Experience on MacBook Pro
Apart from doing work on my machine, I also utilized it for summer entertainment purposes. I watched a few episodes of my favorite TV shows on Netflix. The screen is amazing to look at.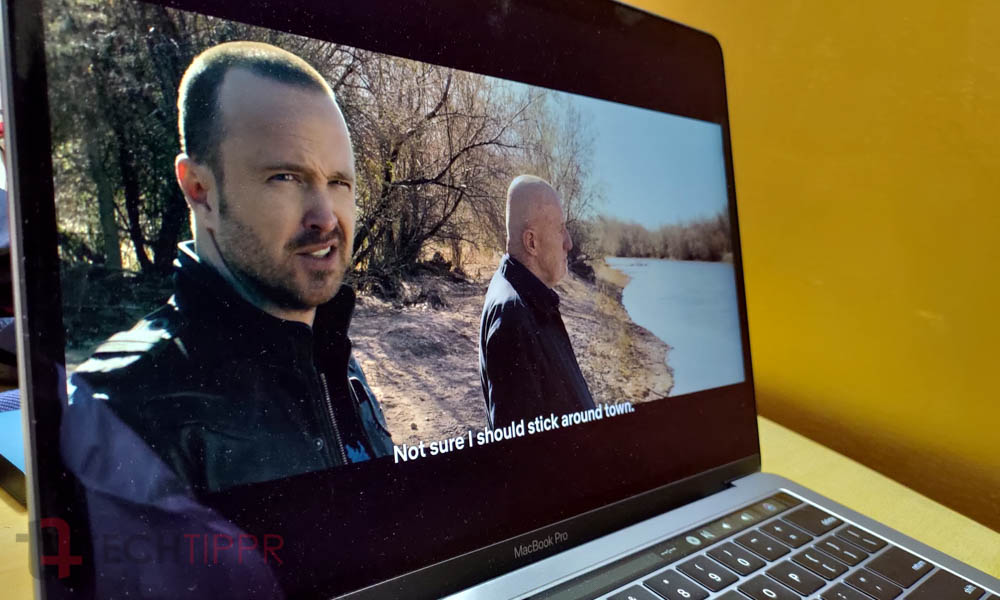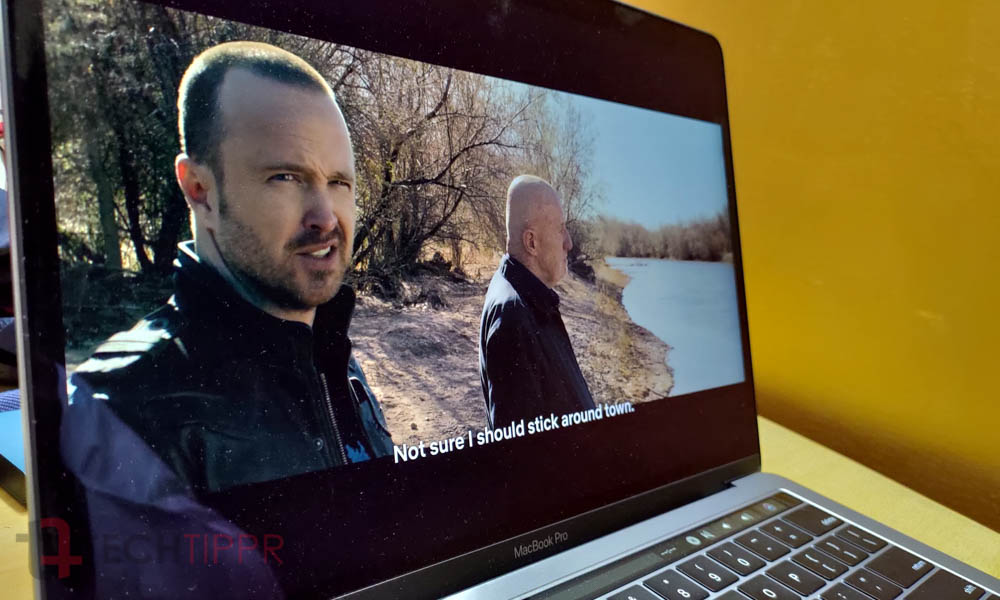 Surprisingly the audio from the inbuilt speakers of MacBook Pro 13 is pretty amazing.
When I was watching videos of comparison between the base variant and the higher variant of MacBook Pro 13, one significant difference was the speakers that were much better on the higher variant.
But for me, even the speakers of the base variant are pretty amazing, especially when I'm comparing with other laptops from Windows and even my MacBook Air.
While buying the machine, I was ready for this compromise of not having good speakers, but I was pleasantly surprised that the movie watching or TV Series watching experience isn't going to be bad on MacBook Pro 13.
The Machine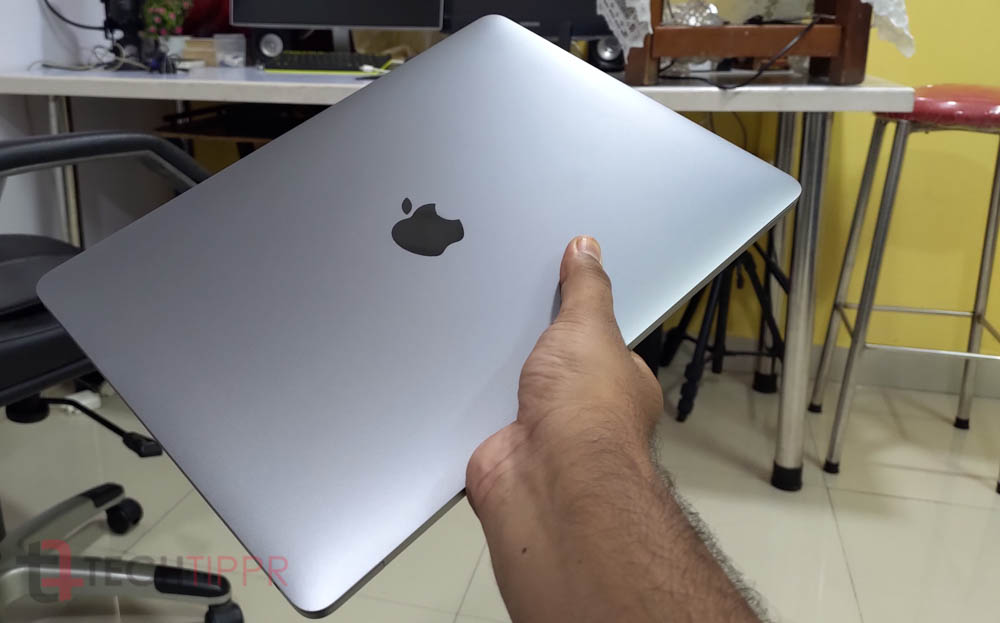 The machine itself is an amazing piece of the craft. Built with a single unibody aluminum case that screams premium.
And if you go for the space grey variant you are going to be happy about it, it is the only color available in the Macbook Pro which is not silver.
I wanted to get a different color the silver as I was using the Silver MacBook Air since 2015.
A few things that I have always liked about the Macbooks are that you can open the lid with a single hand, which is not possible in almost every other Windows laptop.
MacBook Pro charger is a USB type C which will end up occupying one of the two USB type C slots available on the left-hand side of the basic MacBook Pro 13, so you might have to invest some money in getting a dongle.
I would suggest you go for or a USB Type C Hub / Dongle that has a short cable with it (refer to the picture above) and not the ones that snap on the side of the laptop since it has some issues with Wi-Fi interfering when you are connected to an external monitor via HDMI.
To Buy or Not to Buy
Now, if you are in the market looking for buying a laptop with the similar kind of budget, you can consider this machine.
I have tried to address all the deal Breakers, such as the butterfly keyboard, which I surprisingly found terrific.
The other touch bar is quite useful since you are not spending extra money to get one.
The availability of only two USB type C slots on the left-hand side and a 3.5 mm audio jack on the right-hand side might seem a deal-breaker for a lot of people, but a $50 dongle can address that issue.
There are many dongles available under $50 that can give you a few USB type a, SD or micro SD card reader slot, HDMI slot and even and RJ 45 slot.
You can get the Macbook Pro from Amazon India or Amazon us depending on where you are from.
The online prices are pretty competitive in comparison to offline one stores. But if you decide to go no bye in an online store, make sure you ask them for discount and cash bags, you might even get the Machines on par with the online pricing.