If you are a book lover then the Kindle is the best reading device you can invest in. The Kindle Store has so many amazing titles that you can buy and download on your Kindle device.
You can keep as many ebooks you want to keep, Amazon even offers unlimited plans very can read an unlimited number of books.
However, even Kindle comes with a few restrictions, such as, it only supports its own formats, which means you can't really do anything else with your Kindle if you want to.
But perhaps you are misinformed, there is indeed some more things you can do than just buying books from the Kindle Store.
And this is what we are want to tell you about in this article.
How to put eBooks, you've acquired from other places to your Kindle.
In addition to the proprietary file types of their own, which are, .MOBI (What is .MOBI Format?) and .AZW, Amazon also supports a host of other formats as well.
Microsoft Word (.DOC, .DOCX)
HTML (.HTML, .HTM)
RTF (.RTF)
JPEG (.JPEG, .JPG)
GIF (.GIF)
PNG (.PNG)
BMP (.BMP)
PDF (.PDF)
You can connect your Kindle to your laptop or desktop using the USB cable that comes with it and then drag and drop files to the internal storage of your Kindle device.
The name of the folder on your Kindle device might be something like Documents or Internal Documents.
This is one of the quickest ways you can put any other document on your Kindle and put your Kindle device to more use.
But also keep in mind that these documents wouldn't have many options, like the Amazon ebooks, where you can increase or decrease the font size.
For most of the PDF files that you will be viewing on your Kindle device, the text would be too small since the entire page would fit on your Kindle screen making the font way too small to read.
How to put ePUB files on your Kindle device
Shift the ePub format is not in the list I shared above, the format is entirely supported by the Kindle device, and the reason is, obviously Amazon does not want you to read ebooks acquired from some other marketplaces.
And this is why I love to read all ePUB ebooks on Moon reader, which can be downloaded on your Android device for free. But since we are talking about Kindle devices, there is still a way you can put these EPUB ebooks on your Kindle device.
And for that, you will have to convert these EPUB files for Kindle.
How to convert ePUB files for Kindle
One important thing to note would be that the pubs shouldn't be protected by DRM (Digital Rights Management) it is a technology that was used in ancient times (read a decade ago) to protect people from copying files to unsupported devices.
The good news is that most of the eBooks that you will find on the Internet will not be protected by DRM, so they can be easily converted into other supported formats.
The software that you would require to convert and send these ebooks to your Kindle device is called Calibre.
Calibre is an amazing piece of software which is available for Windows, Mac OS, and Linux so you can install it on your computer regardless of the operating system.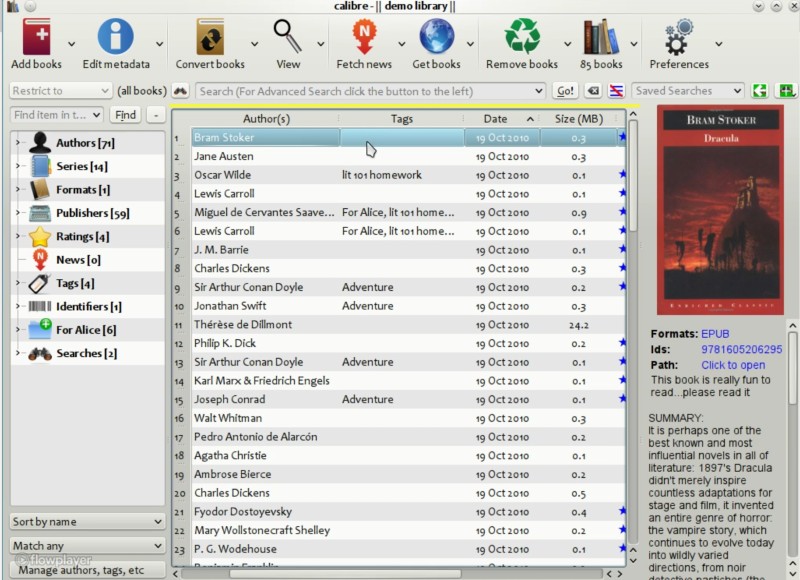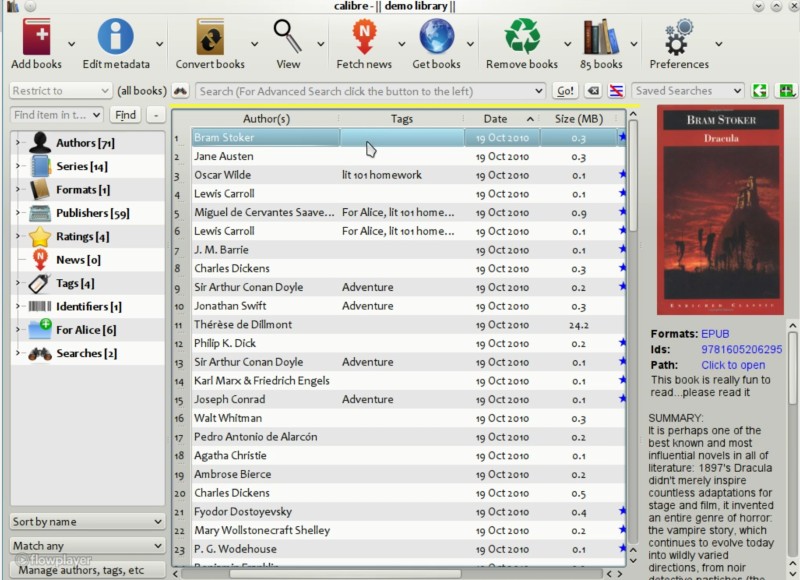 The software allows you to move the ebooks you have on your PC to your Kindle by connecting the Kindle device to your Computer using USB.
It is quite a simple process where you choose the ebook of your choice which is on your PC and then Drag it over to the device that you have connected to your computer.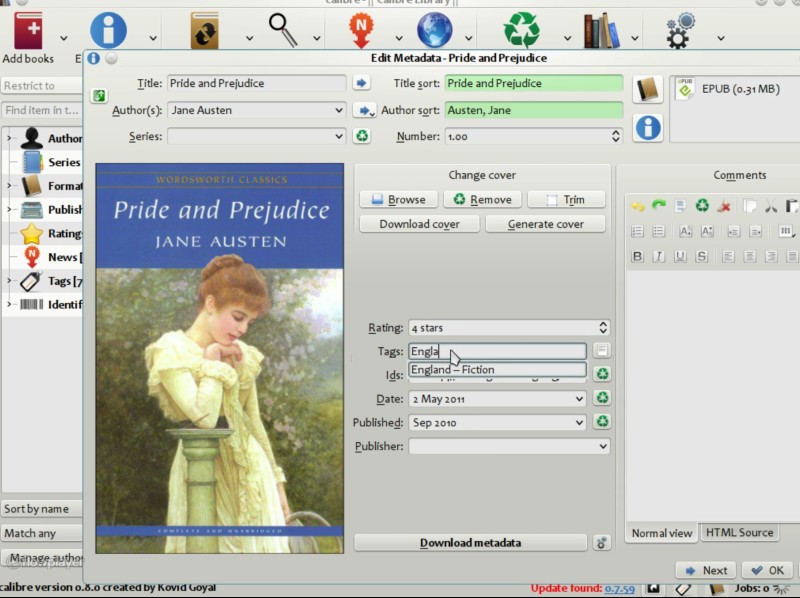 A popup will appear asking your confirmation whether you want to convert and send the ebook to the device, upon confirming it will start converting the ebook and then will send it to your Kindle.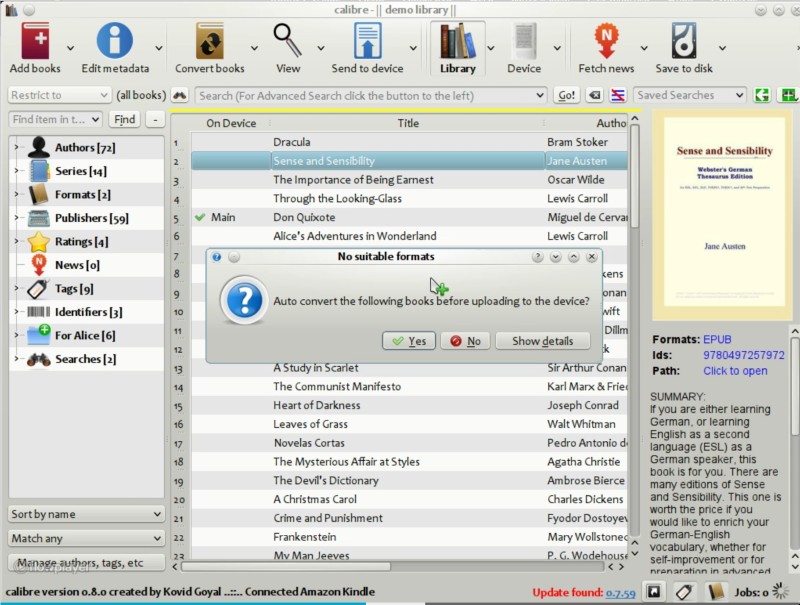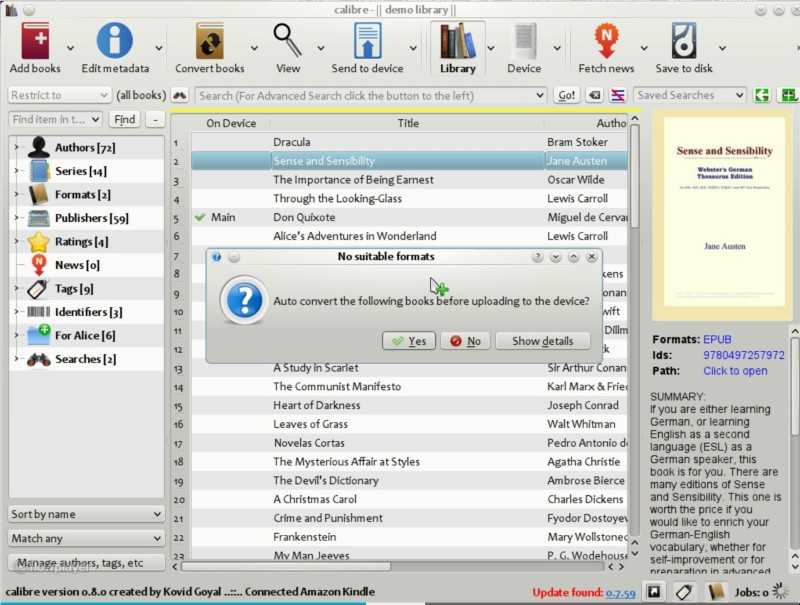 There are many other great features of this app and you will be able to do much more than just reading ebooks, you can also find news and then convert it into a format that is readable on your Kindle device.
I hope you find this article useful if you have got a Kindle device which so far was only being used for reading the ebooks that you purchased from the Kindle Store.