This article tells you about unlocking your locked windows computer when you forget the password. Third-party tools like windows password genius take away all the headaches and save a lot of time.
qwerty.
password.
12345.
qwerty123.
1q2w3e.
12345678.
111111.
1234567890.
These were some of the most common passwords created by users in recent years. While we don't recommend setting passwords that are so easy and predictable, people can use such passwords because passwords are tough to remember.
And that is the reason why many people find themselves in a situation where they are locked out of their computers because they forgot the password.
If you ever come across such a situation, or chances are you are already in a case similar to this, you are on this page.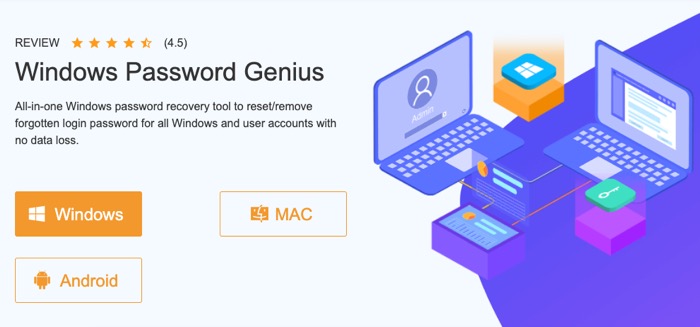 Password recovery tools from iSunshare.com can save you a lot of trouble by letting you create Windows Password Reset Disk. If you are locked out of your windows computer, you can still create a recovery disk using the mac app or your android mobile.
How to Create Windows Password Recovery Disk on Windows?
Since you are logged out of a windows computer. You can't use the windows app unless you have a windows computer or a friend willing to lend you one.
Download the Windows Password Genius from this page.
Once you have installed the software, connect a flash drive to a computer. The software will recognize a flash drive. Anything she can begin to start creating the windows password recovery.
There's also a tutorial video on the download page.
How to Create Windows Password Recovery Disk on Mac?
Creating the Windows Password Recovery disk on mac is also the same. Download the software from this page.
Downloaded and installed the software on your mac computer and connect it to the usb device.
The software will recognize the usb drive. Click on begin learning and wait for the status to complete. Once the status is complete, the windows password recovery disk is created.
Follow the steps mentioned in the last section of this article to unlock your windows computer.
How to Create Windows Password Recovery Disk on Android?
Note: your android mobile must be rooted for this function to work as this app requires root permission. Rooting voids the warranty offered by smartphone manufacturers. Sweet you do not know what you are doing you can skip this part and use the windows or mac option.
Download the APK file of Windows Password Genius for Android from this page.
Once you have the APK file on your mobile you need to sideload it (How to Sideload APK on Android)
Launch the app, and give it the permissions it requires.
Connect a USB flash drive to your mobile phone. Generally, all the latest android mobiles have a USB type C connection. USB type-c flash drives are available in the market as well. But if you have a type A flash drive, you can use an OTG cable.
When the app recognizes there is a flash drive connected, start the process of creating the disk.
Once you have got the windows password recovery disk on your flash drive, you can use it to unlock your computer.
How to use the Windows Password Recovery Disk
You can follow the video tutorial embedded below to reset forgotten password for your windows computer. or simplified the instructions mentioned below.
Shut down your computer if it isn't already,
Turn it on and then go to boot options (it's generally f12 that opens boot options for windows). Find the list of keyboard combination to enable your Windows Computer's Boot options.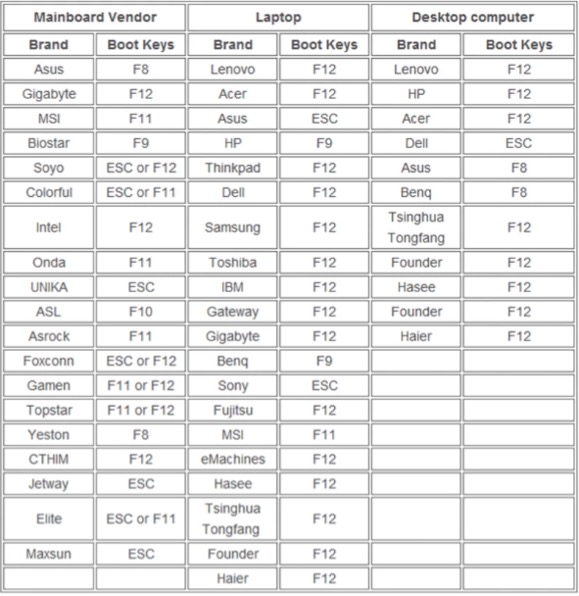 Once you are in boot options select the flash drive to be first in sequence in boot options. Exit boot options, and restart your computer.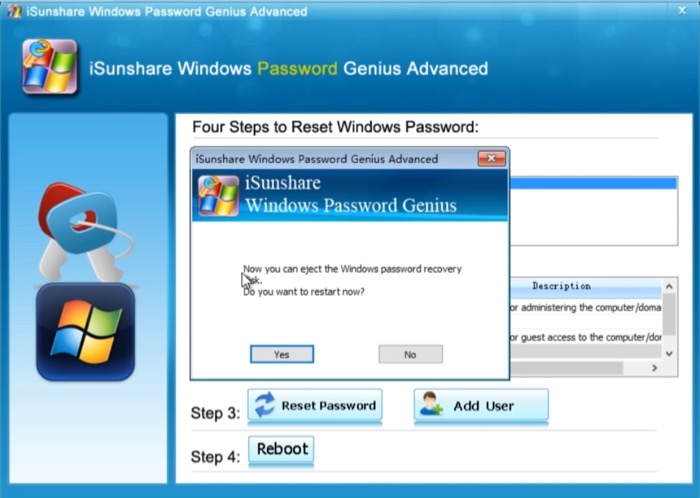 Once the computer boots up using the flash drive, You will see a window where you can select 'iSunshare' user, and click on Reboot.