I recently got the Riversong Bluetooth Speakers to try out, these are available on Amazon.in for Rs 1300/-
I've been using it from last few days and I am impressed with the sound quality. SO I've used it long enough to write a review about it.
What's in the Box
In the Box is the Bluetooth Speaker. There is a meter long AUX cable, and a user manual. There is nothing else in the box. it's quite minimalistic.
There are different ways you can enjoy the music on this speaker. Connect it to your smart devices either via Bluetooth or via the AUX cable. It put a microSD card into the given slot.
There is a Micro USB slot for charging the Speaker, I wonder why they do not give a short MicroUSB cable, but you can use your phone charger. It took around 2 hours to get it charged with my Phone's charger.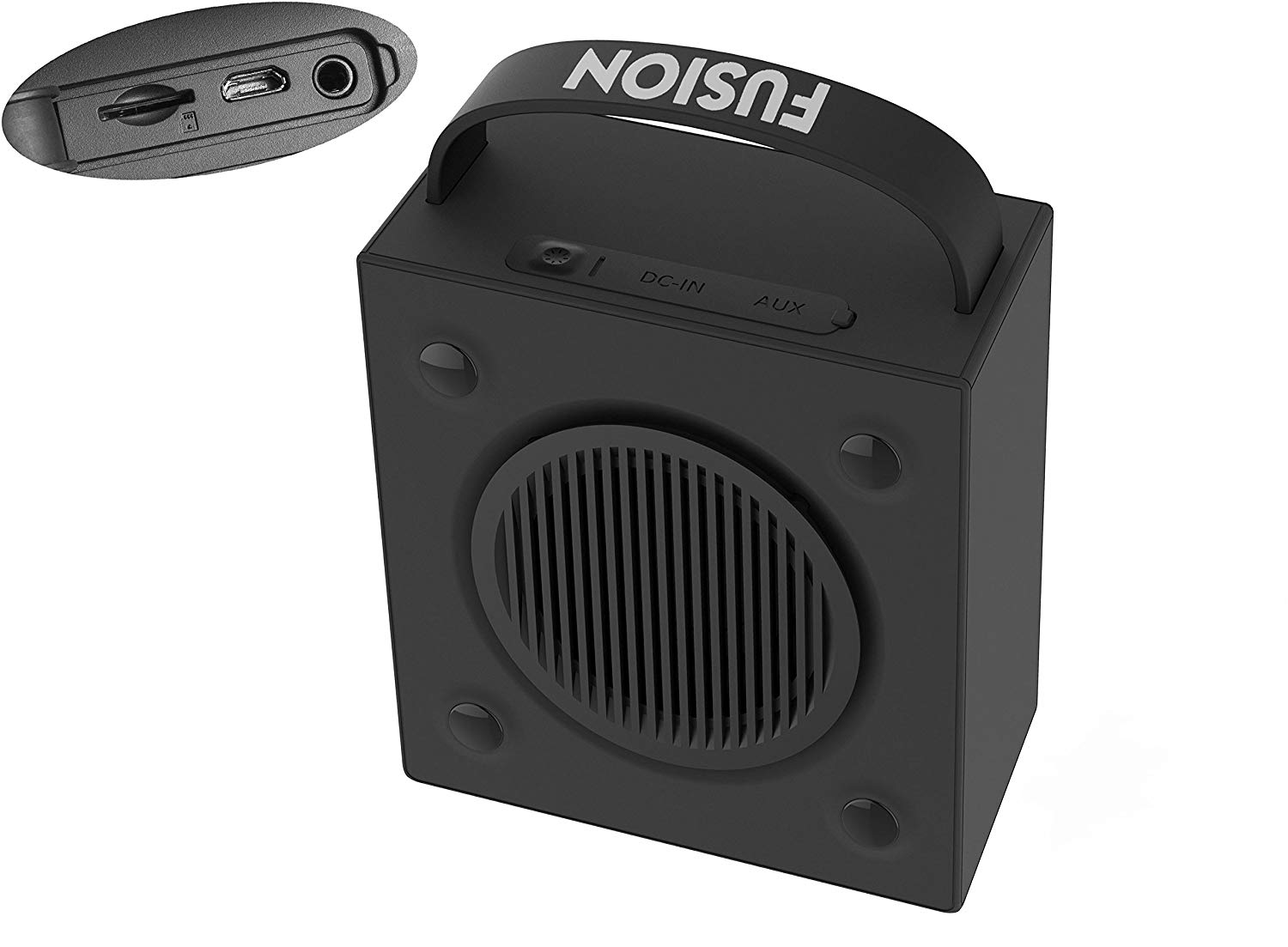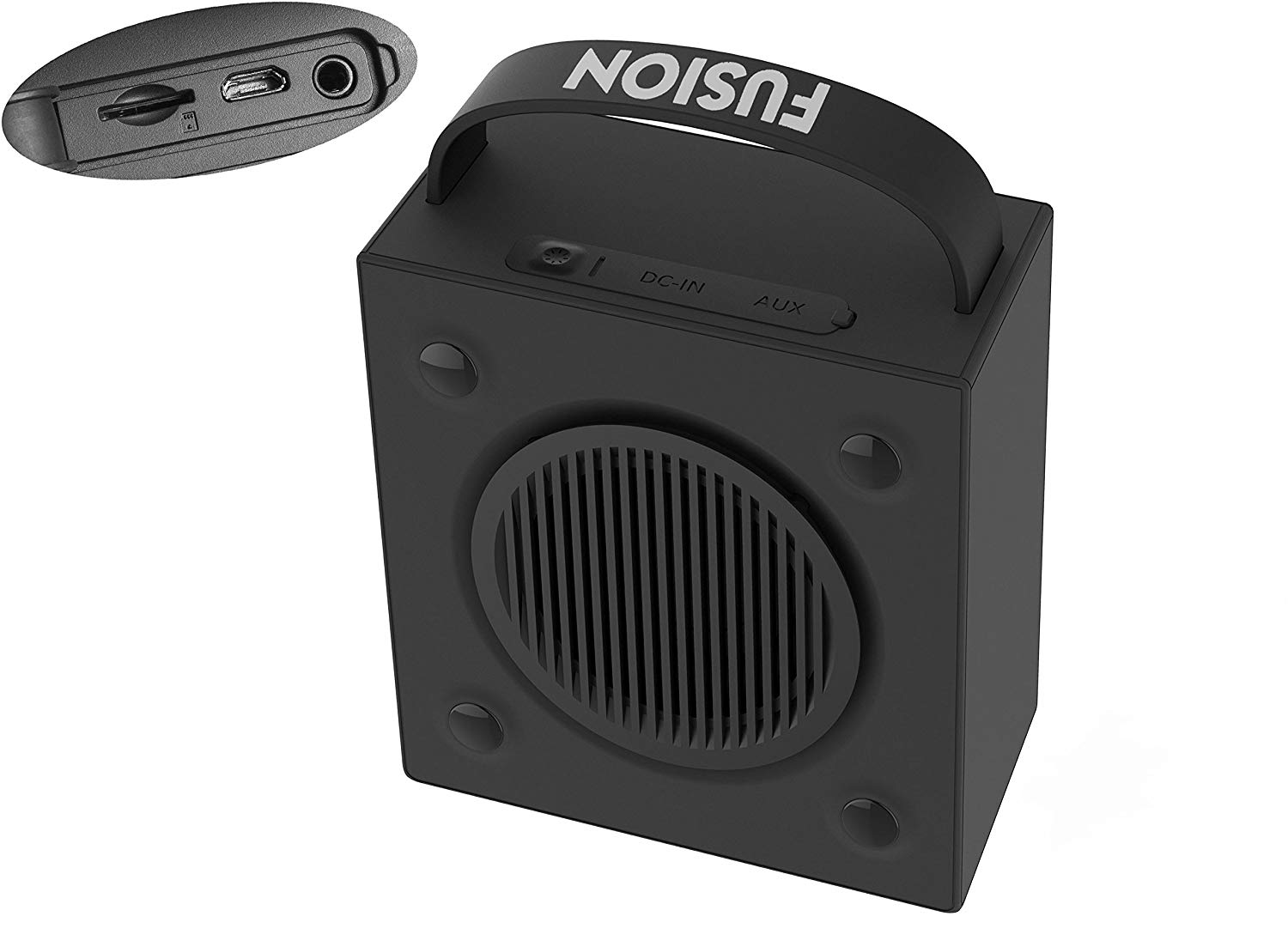 Or maybe just listen to the FM, I honestly couldn't get it to work though.
The Sound Quality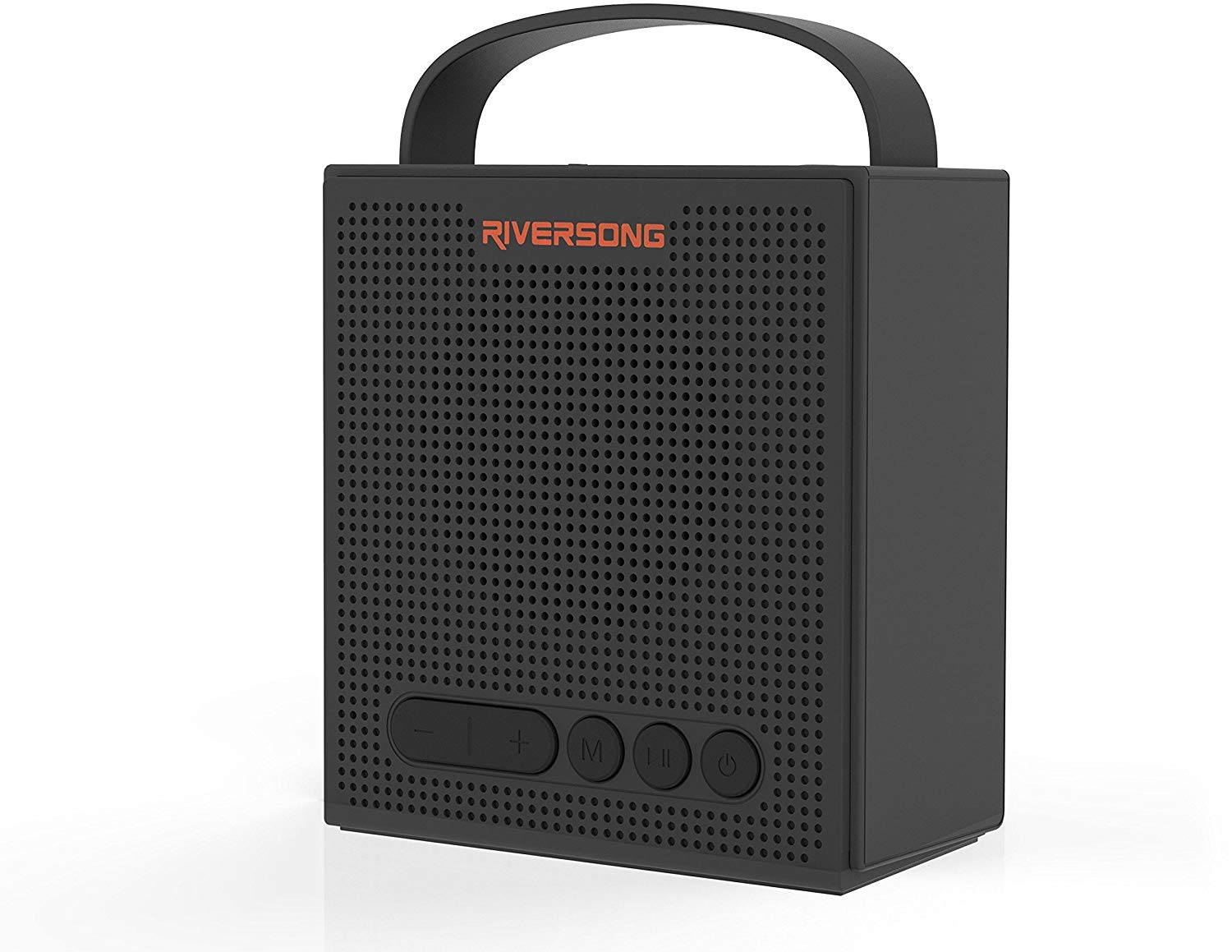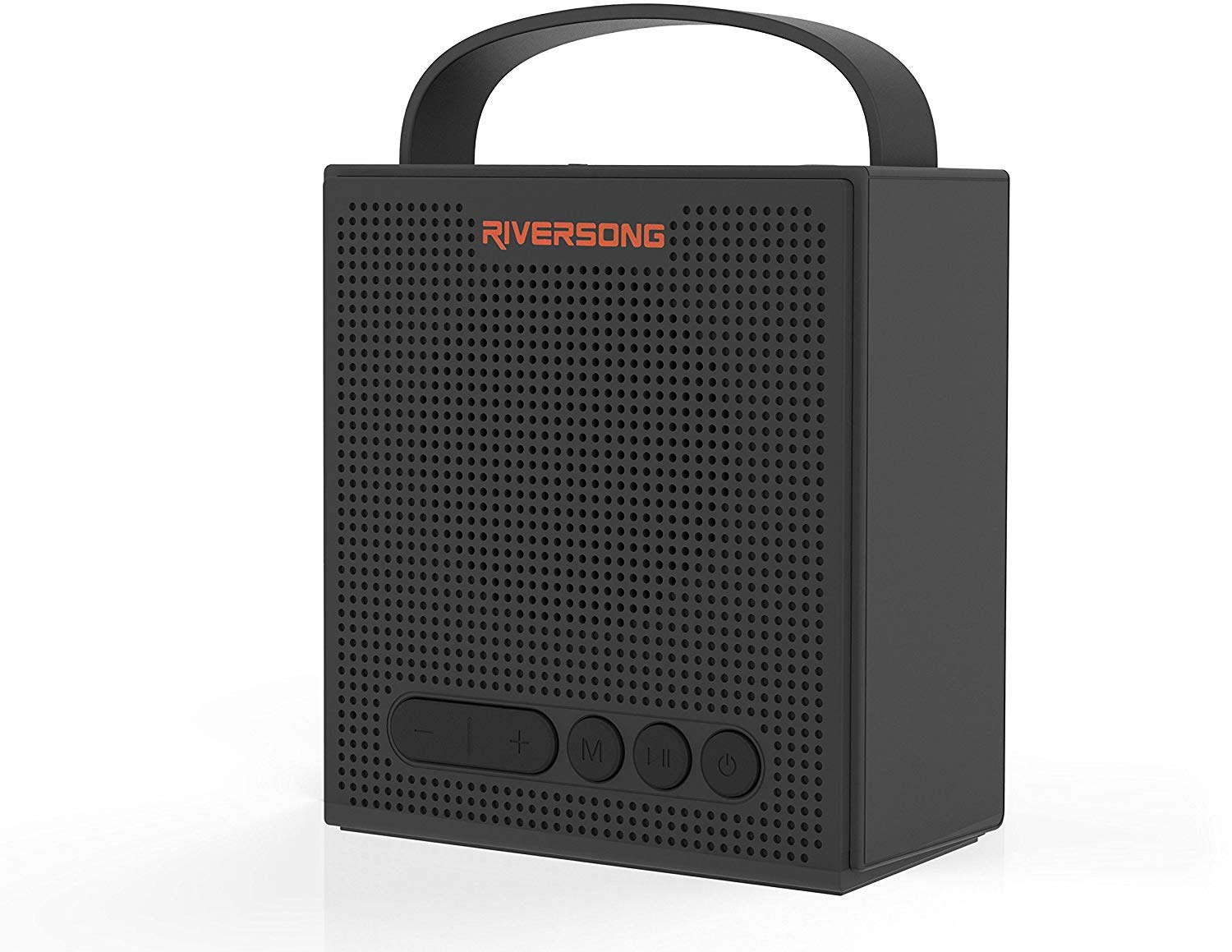 First things first, we talk about the sound quality.
The sound quality of the speakers is great, the bass is good. It's heavy on it. So much that my computer table vibrates even when it was playing at 11 or 12 (Maximum you can go it 16).
I've tried bumping it up to 16 and did not feel any kind of distortion, or maybe the bass is so deep that it's tough to find the sound cracking up or not. But it does not crack up for the most part.
The speakers have 8W Output, which is nice for such speakers.
More than just a Bluetooth Speaker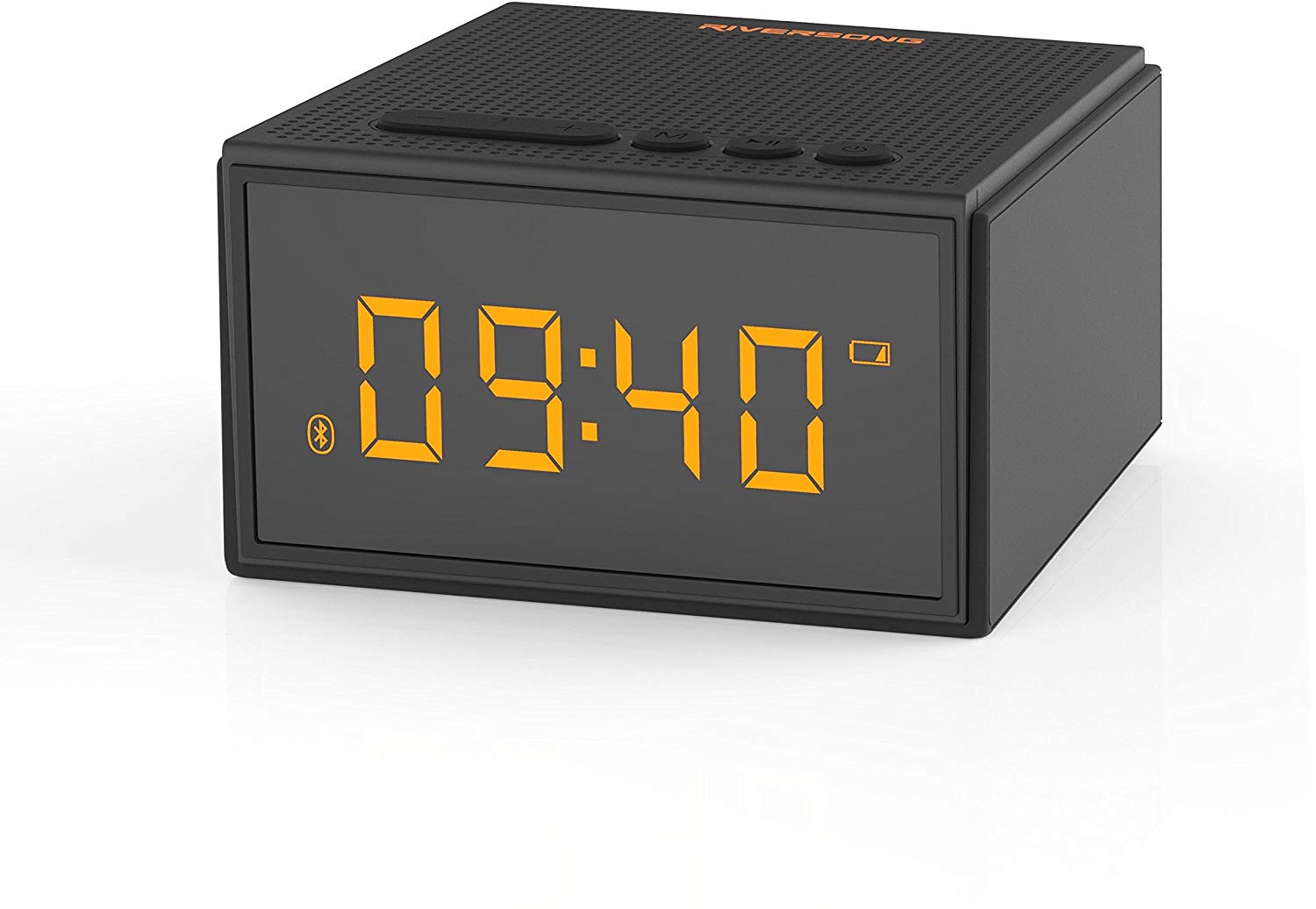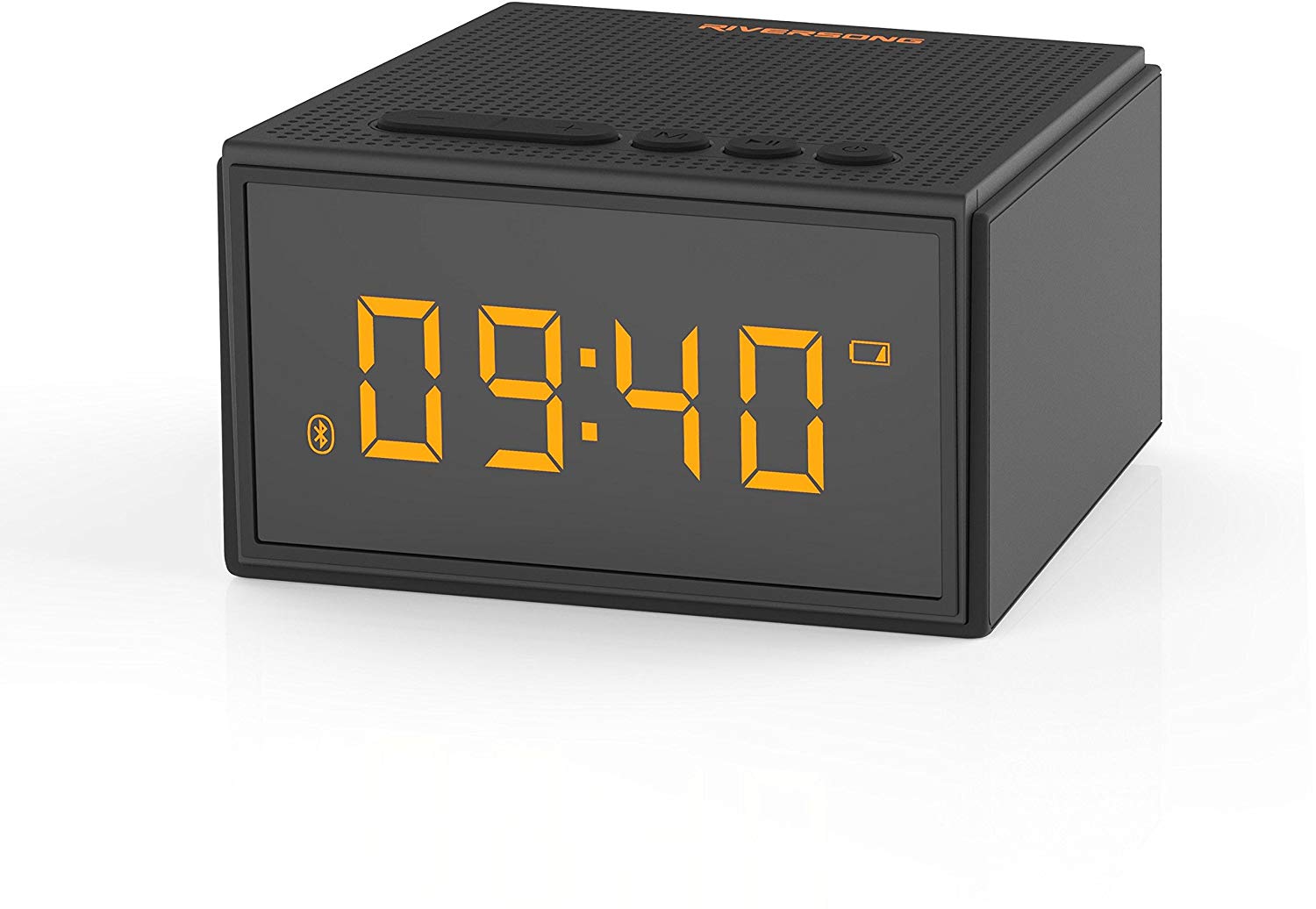 It has a built-in mic, which means it's also usable as a speakerphone.
If you have connected it to your smartphone, you can answer your calls and talk to them, I used it and works fine, perhaps I haven't used it enough to find issues.
But I did test its mic and dictate a few articles using voice typing (text to speech) it works just fine. Riversong Fusion Bluetooth LED Speaker (Black) is also a Digital LED clock you can put on your table.
It is also an Alarm clock, and it has FM Radio, which means it is also an FM Radio Alarm clock. Though I did not try the FM Radio Alarm clock because the FM didn't work for me. Or maybe I am doing something wrong.
So many options make it a little complicated to learn how to do things like setting up the clock or setting the Alarm.
The Manual is really helpful, it is probably one of the very few user manuals I've ever read to learn how to operate a gadget.
How long do they last on a single charge?
The Speakers have 2200mAh battery, which is large enough to last the speakers for over 10 hours.
I have been using it just a few hours a day for several days, as a Digital Clock, so I think I got about 6 hours in 5 days before I had to charge it again.
It's still great considering has such heavy bass that literally vibrates my table. Plus it also worked a Digital Clock for the entire 6 days.
I am finding it really useful, and I am taking it with me on my next trip. The Amazon listing suggests it also has an IP 65 rating, meaning it is water splash resistant. Though, I need to test it out, haven't really taken it near water.
It has got a dedicated place on my work table to work as a Digital Clock Bluetooth speaker to be used with my smartphone and an alarm clock at my bedside, it's portable, so I am able to move it along with me until I buy another one for my Bedroom.
You can get them from Amazon India, they are priced at Rs 1399/-